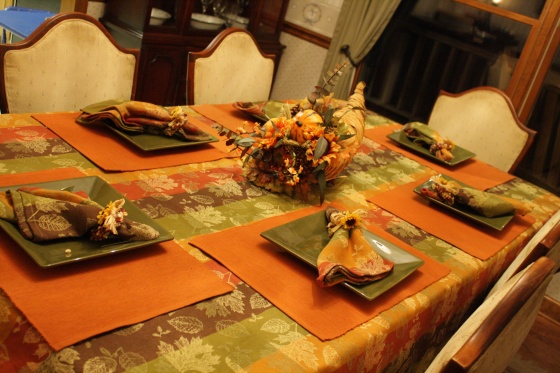 This may come as a shock to you, but I've never cooked a turkey in my whole life.
My family's Thanksgiving soirees have plenty of food.  And by plenty, I mean enough to feed a small army and if they're at war, the opposing side also.  So there's never any need to worry about the turkey.
In fact, I could bring nothing and every single person would leave stuffed.  To put it mildly, there is no lack of food.
So , if you're anything like me, you're not planning to make a main dish this Thanksgiving season.  You're just trying to compliment the flavors of what everyone else has already brought.
If you're still looking for the perfect side dish, dessert, salad or appetizer, I'm your girl.  Here's the run down on my favorite recipes to properly feed even your pickiest relative or more importantly, yourself.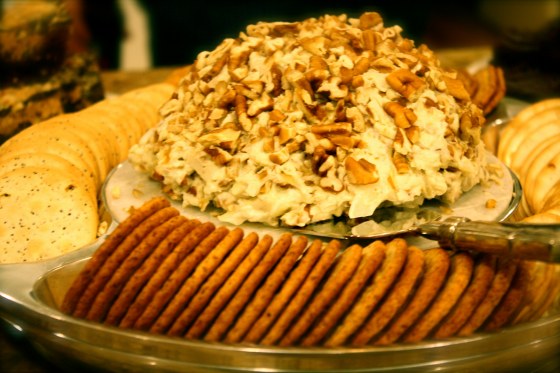 Appetizer
Sweet Potato Chips with Blue Cheese Dressing 
Brad's Spicy Pimento Cheese — serve with crackers and celery
My Grandmother's Cheese Ball — a.k.a. the enormous cheese ball the disappeared in two hours at my NYE party.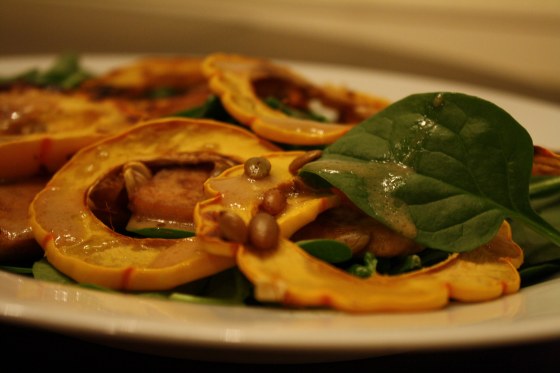 Salad
Oven Dried Figs and Spinach Salad 
Roasted Squash and Maple Tofu Salad
 Sides and Vegetarian Entrees
Brad's Sweet and Tangy Collard Greens
Pumpkin Risotto with Chicken Sausage (omit sausage to make vegetarian)
Caramelized Maple Brussel Sprouts
Acorn Squash and Maple Tofu Stir-Fry
Roasted Sweet and Yellow Potatoes with Sage and Parmesan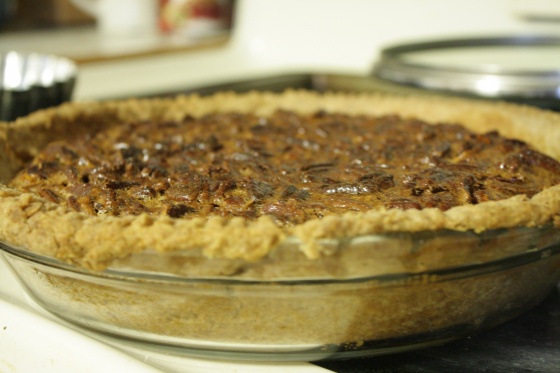 Dessert
Chocolate Fudge Cake with Pecans
Happy prepping for Thanksgiving!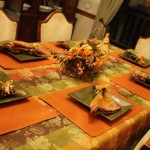 Ingredients
Directions