If you know my Brad, then you know he absolutely loves pimento cheese.
Remember this post? haha.
We laugh and say that he's a pimento cheese connoisseur, but I'm not completely joking when I make this statement.  He knows his pimento cheese.  And goodness knows he has sampled them enough (and I have too) to know what makes a good pimento cheese.  We love his dad's recipe, and also recently learned that my mom makes a mean pimento cheese too.
But one of Brad's favorites, surprisingly enough, comes from a French bakery called Amelie's here in Charlotte.  We sampled some several months ago and ended up leaving with a 4 oz. container.  Their pimento cheese has a smoky spiciness that is very different than most pimento cheese.  It's definitely one of our favorites and the inspiration for Brad's own pimento cheese recipe.
He did it.  He finally made his own.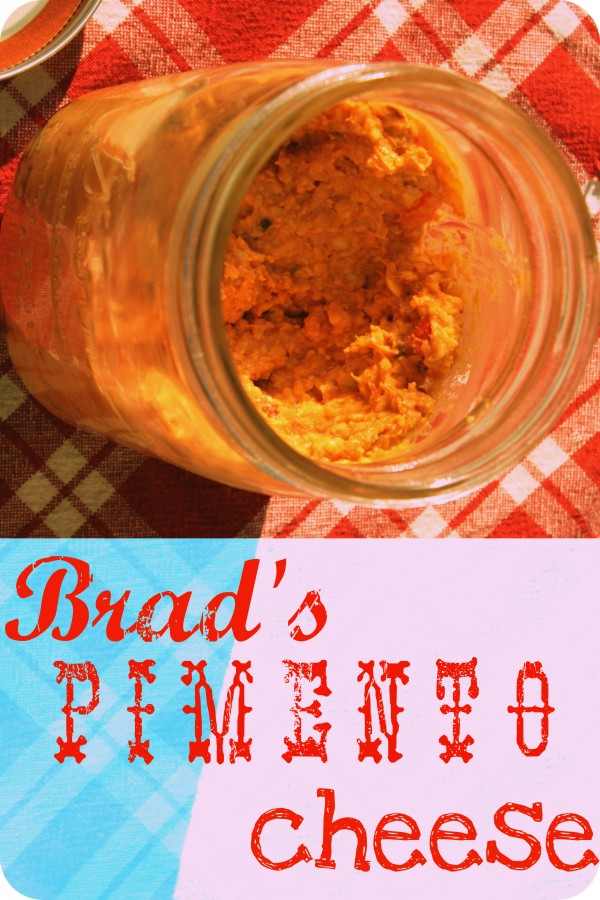 And it's pretty fantastic.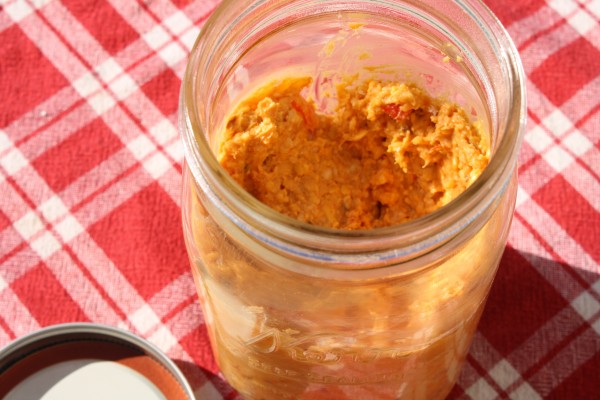 It combines what we love about Amelie's pimento cheese, but also incorporates some aspect of my father-in-law's recipe as well. Most importantly, it's not drowning in mayo. It has just enough to make it spreadable.
Too much mayonnaise is my #1 pimento cheese pet peeve.
Brad's results are absolutely fantastic and so very yummy.
Here's all you need for spicy pimento cheese success. Make sure you buy good cheese packed in vacuum skin packaging (more about packaging machines at http://rtgpkg.com/sollas-overwrappers/) as it helps to keep cheese fresh and preserve its taste.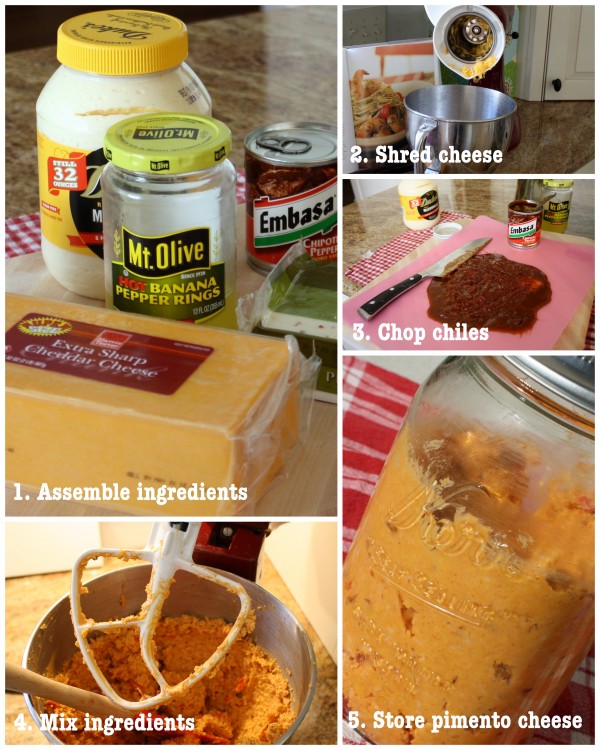 Easy enough, right?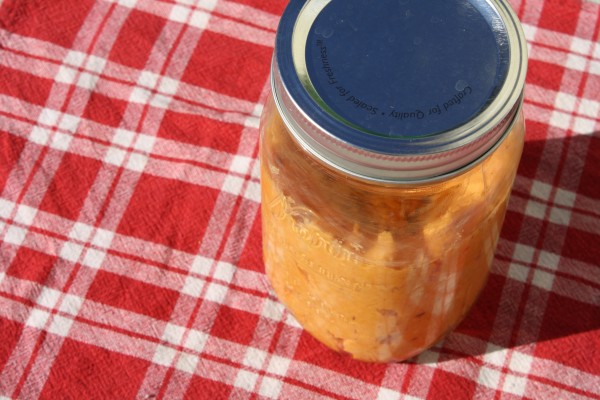 Brad's Spicy Pimento Cheese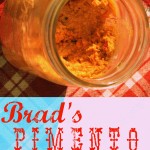 Ingredients
16 oz. sharp cheddar cheese (2 cups)
8 oz. pepper jack cheese (1 cup)
1/4 cup jarred pimentos
3 oz. chipotle peppers in adobo sauce (a little less than 1/3 cup)*
1/2 cup mayonnaise (we used Duke's mayo)
cracked black pepper and garlic powder to taste
Directions
Shred cheese (Brad used our attachment for our stand mixer, but a grater will work as well). Chop chiles finely. Combine all ingredients in a large bowl. Mix well (we used our stand mixer, but you can also mix by hand). Store in a tightly sealed container.
*If you're gluten-free, check the label. Some chiles in adobo are GF, while some are not.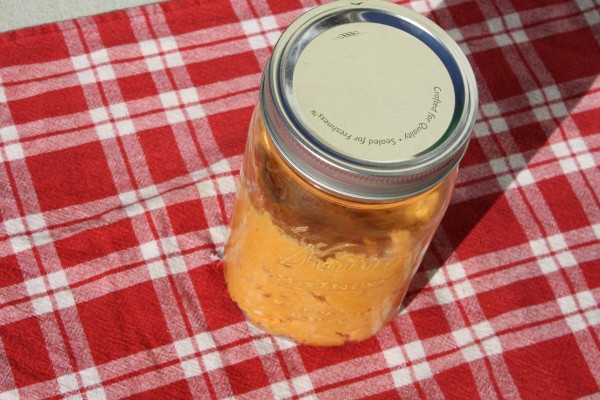 Oh man, this stuff is good.  And according to Brad, you can put it on anything!
But if you're having trouble breaking out of the typical pimento cheese sandwich box, here are some thing I've done with pimento cheese in the past.
And then there's the AMAZING sandwich I had post marathon which was pimento cheese, thick-cut bacon, and onion confit.  I'm pretty sure you should recreate that right now.
Any other pimento cheese fans out there?