**This giveaway is closed**
Hi all! Long time no type, right?
How about I make it up to you with some obligatory cute baby photos?  This little guy has been consuming my world so I have a lot of photos to show.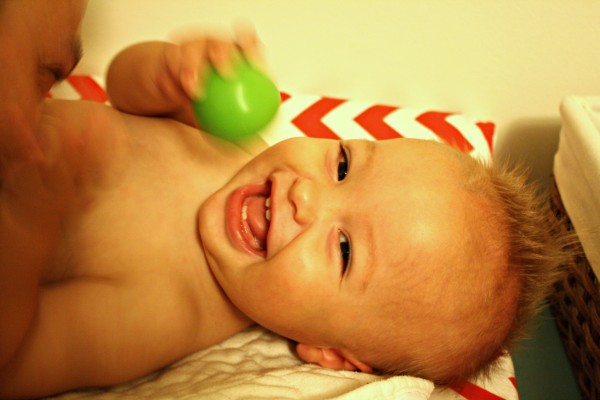 Elliott is so cute and giggly. He loves nothing more than to be cuddled and tickled. He especially loves playing with his papa who regularly does the night time routine of bath, lotion, pajamas, book, before I nurse him and put him to bed.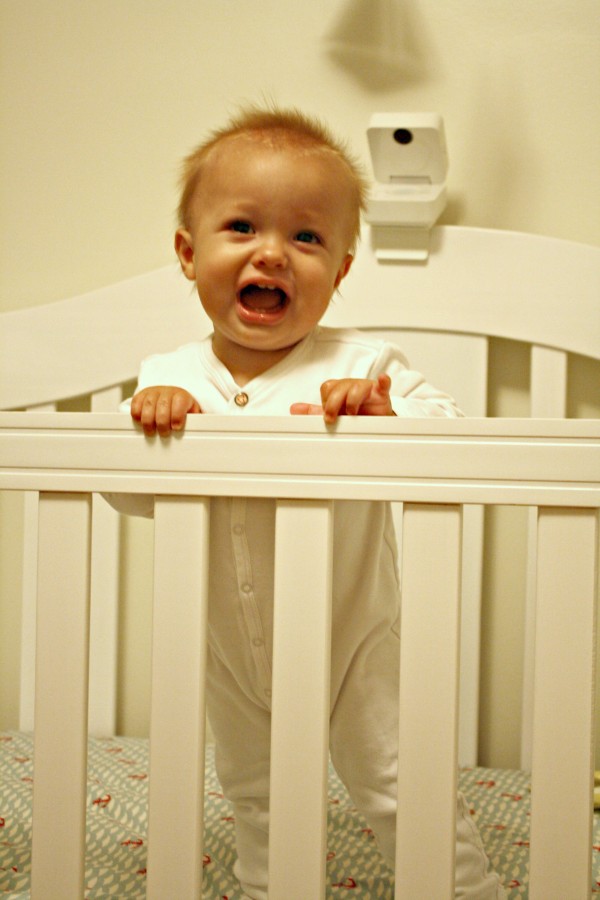 Munchkin recently sent us some pieces from their *new* line of mbaby clothing.  We have a lot of Munchkin products so I was excited to try out their line of baby apparel.  Elliott is wearing my favorite piece we tried in the photo above.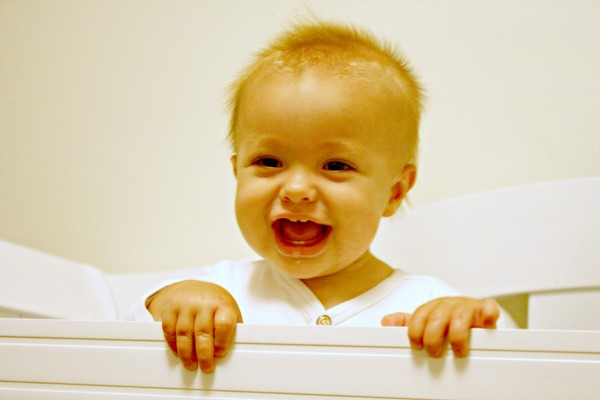 The pajamas are simple, but well made.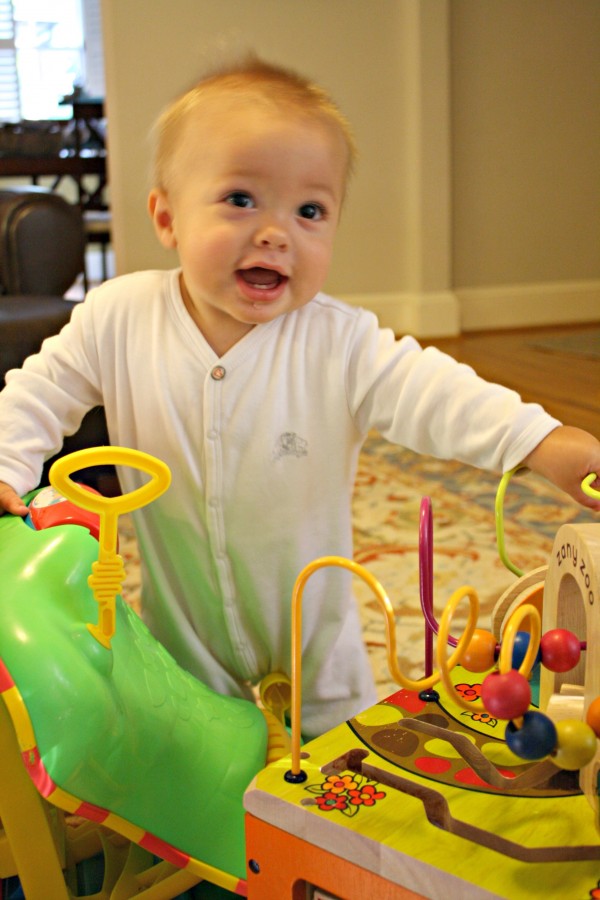 They're very soft, but stretchy. I love clothes with a bit of a stretch because they can be worn longer as Elliott grows and they're easier to put on than more rigid clothing.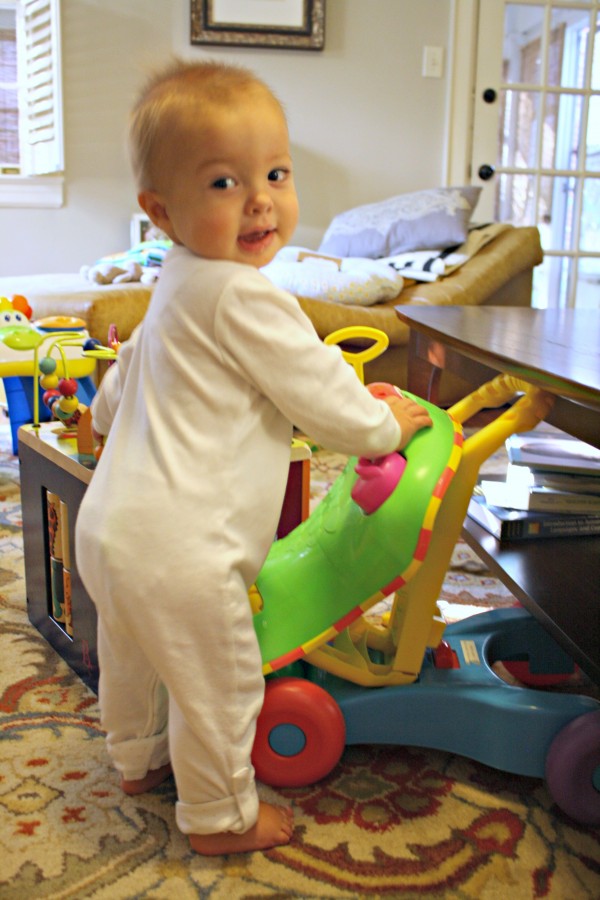 But one of my favorite parts about these pajamas is you can wear them with footies and without. Elliott wore his with footies while he slept and then when he got up in the morning to play, we rolled them up so he could stand and walk around barefooted.
I can't believe he is already cruising around while holding onto toys and furniture. Nothing is safe!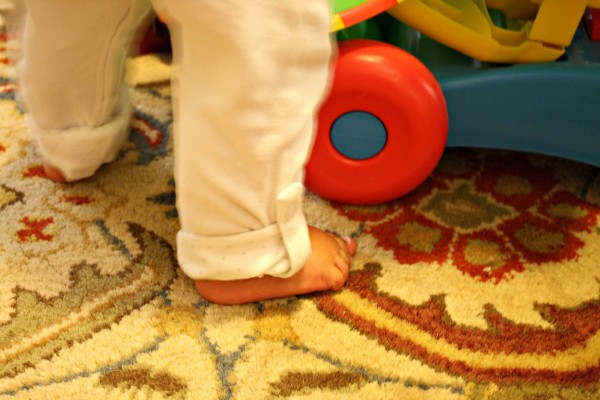 The only thing I would change about these pjs is the button you use to secure the pants, once you roll up the footies. I wish it was a snap, rather than a button, only because buttons take a little more time and dexterity. I think a snap would be easier when trying to wrestle the clothes on my little boy.

Munchkin also sent me two other items of clothing to try from their mbaby line, a button-up long sleeved gray onesie and a simple white onesie.  All are made of the same soft stretchy material and all have cute little details like the two elephants and the crest on the left side of the chest (shown above on the left).
Besides these basics, mbaby has a whole line of clothes for both baby boys and girls, as well as swaddles and burp clothes.  Some of my favorites are the Swimming Fish Collection outfit and the Sleepster in Royal Blue Gingham. The Charming Fairy Sprig Print Bloomer for girls is just about the cutest thing I've ever seen.
Want to try the new mbaby line out for yourself? You're in luck! I have a $25 gift card to giveaway, which you can use toward any Munchkin products, including mbaby.
To enter to win, just go to the mbaby website and tell me your favorite piece by leaving me a comment. I'll choose a winner Monday morning.