Recently, I was fortunate to be invited to try out a cooking class by Chef Alyssa's Kitchen. I was given the choice of several different themed classes and opted for Light French Cooking.
Check out my experience in photos and my thoughts at the end!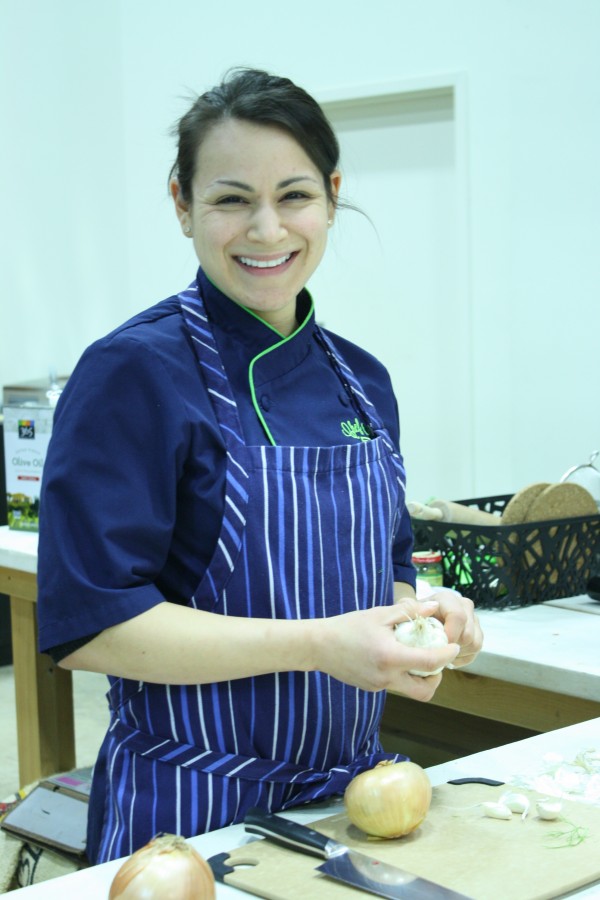 Chef Alyssa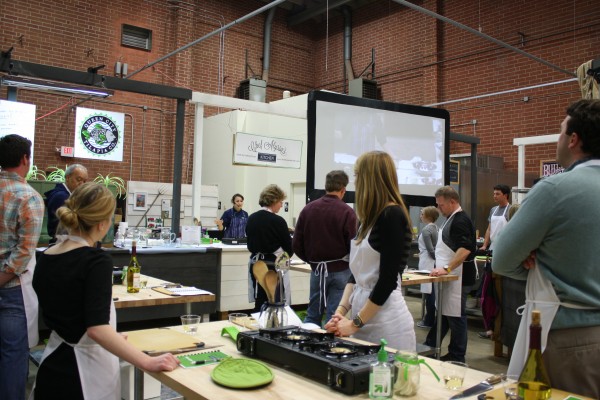 The class is held at Atherton Mill and Market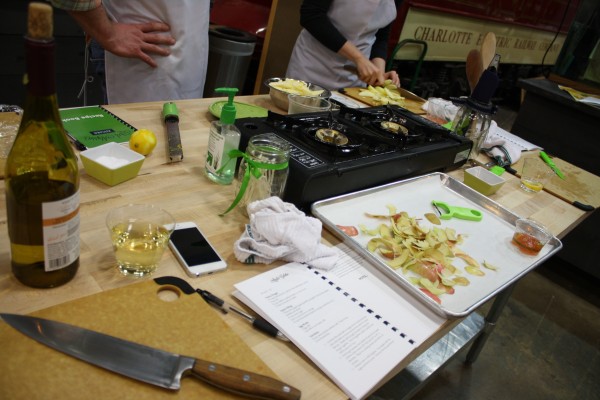 Our workstation — tables were set up for four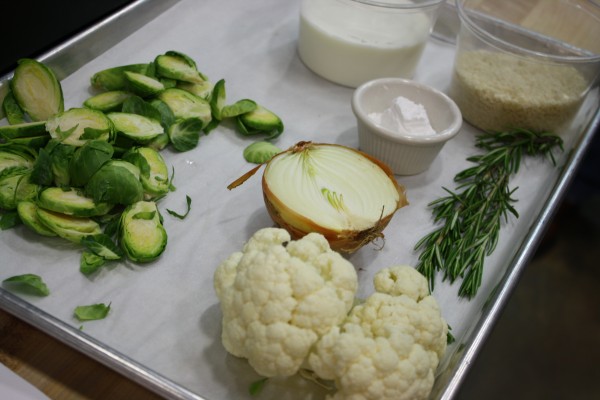 The beginning of winter vegetable au gratin (my favorite dish of the night)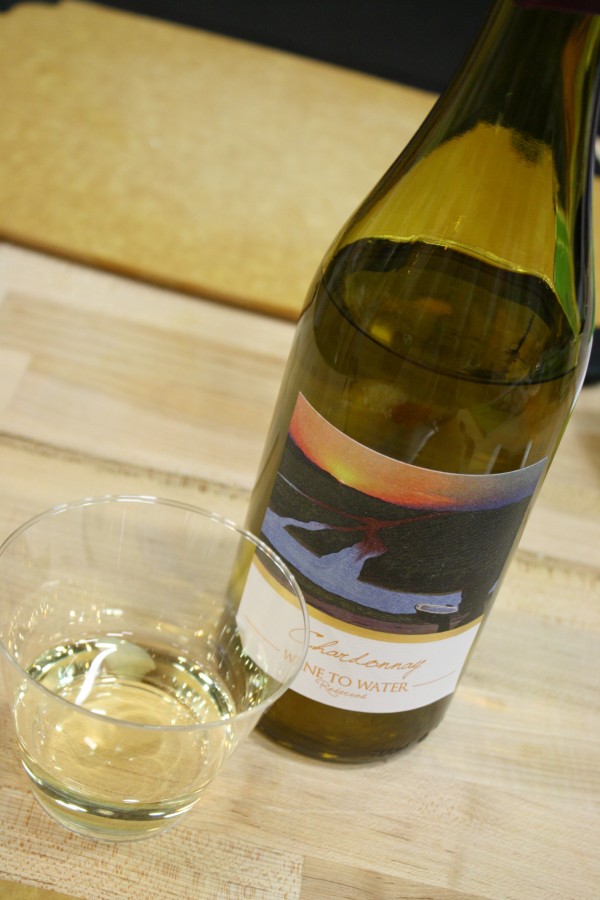 The class is BYOB so I grabbed a bottle of Chardonnay from Vin Master next door.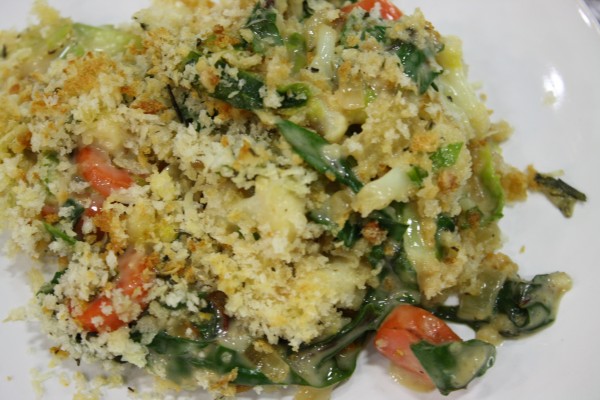 Winter vegetable au gratin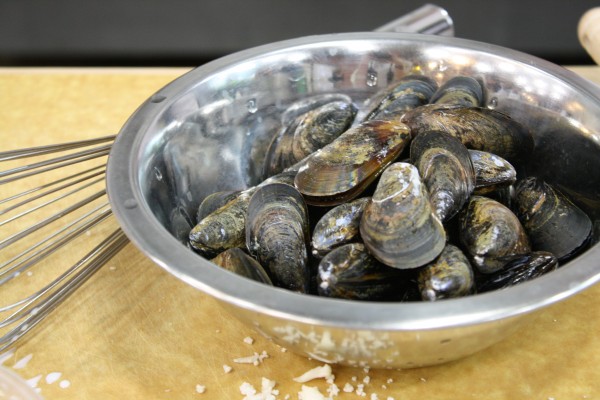 Raw mussels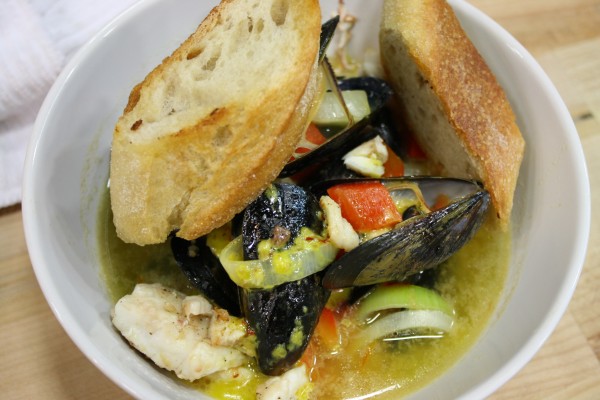 Seafood Bouillabaisse with buttery toasted baguette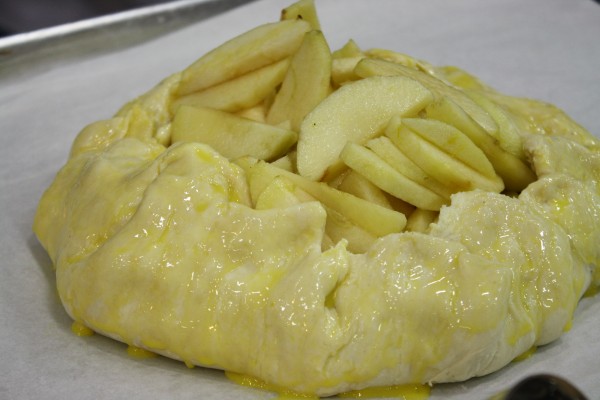 Apple galette before cooking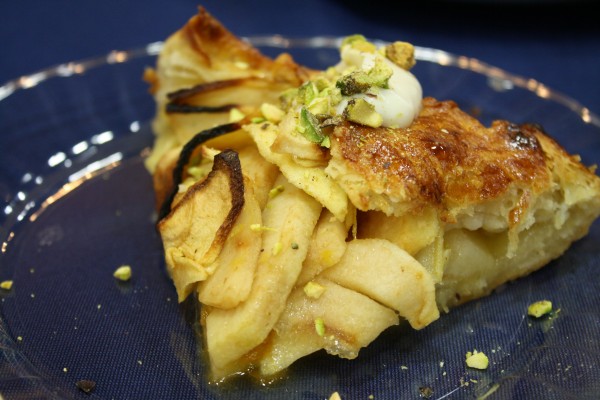 Apple galette — the finished product
I had  such  a great time at this cooking class! I've actually taken very few cooking classes so I feel like any I take in the future has a lot to live up to.
The things I loved most about this class:
The class is very social — you have ample opportunity to talk with your three  partners.
The class is very hands-on — you and your partners make everything.
Chef Alyssa is a great teacher and is very approachable.
You get to make and enjoy a complete meal.
They send you home with leftovers if any are left (I enjoyed apple galette for breakfast the next day).
Other items of note:
I went by myself, but this is perfect for a group of four people or a couple who doesn't mind socializing with new people.
Chef Alyssa explains why she is doing certain things so you'll learn a lot.
At least at this class, the cooking techniques were not overly complicated, but the dishes were very elegant.
You will be sent home with a spiral bound notebook with detailed recipes and instructions from the evening.
These classes are currently held on Wednesday evening and take a few hours (have a snack before you go).
This cooking class was exactly what I think a cooking class should be — fun, social, instructive, hands-on, and not overly complicated.
Thanks so much Chef Alyssa for inviting me to experience your cooking class! I hope to go back again soon!