Three years ago today, I stood before family and friends at St. Mary's Chapel in Charlotte and said vows to love and support Brad, until death do us part.  Although we've been together for over six and a half years, it feels like the three years we've been married have flow by. Maybe it's because we've been so busy.
In the past three years, we've been to Europe three times, bought a house, moved, and went through over eight months of pregnancy (I'm 37 weeks pregnant today!). It's been an amazing ride, with the most selfless and wonderful husband, who I know is going to be such a great father.
I thought to celebrate our 3rd anniversary it would be fun to look back on some photos of our relationship over the past 6 1/2 years.  Here goes…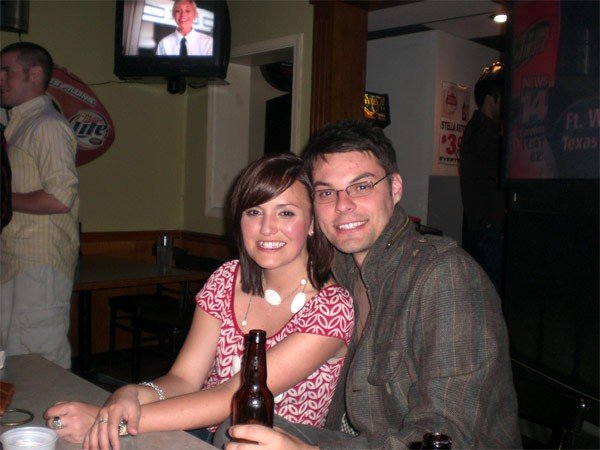 Brad and I on our first date at Angry Ales (don't worry, we went somewhere nicer for dinner with five other people — it was a group date)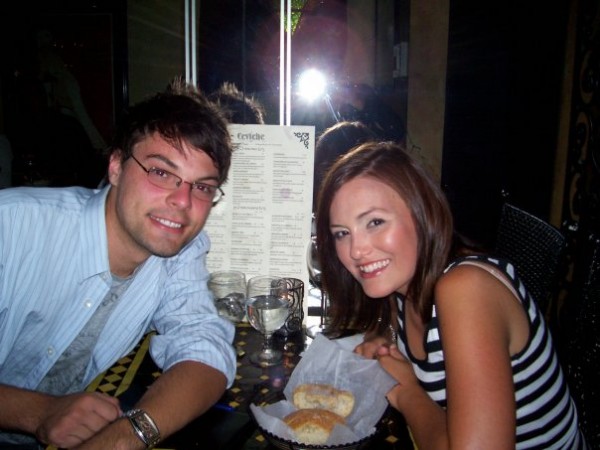 My 24th birthday and the first time I visited Brad in Tampa, FL — at Ceviche's (an authentic Spanish tapas restaurant)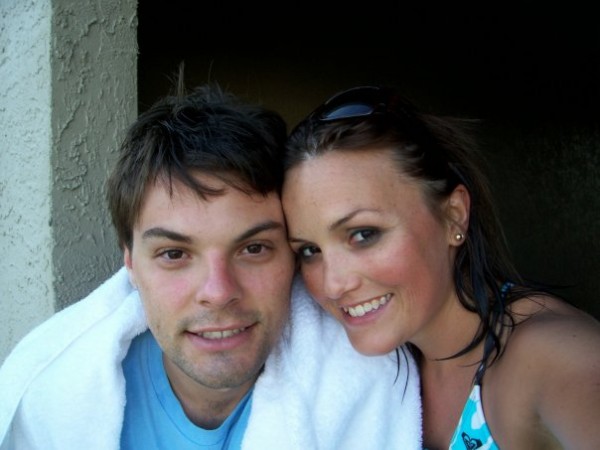 Coming in from the pool during one of the times I visited Brad in Tampa when we first started dating (he lived there for two years in corporate housing while he was on a work project)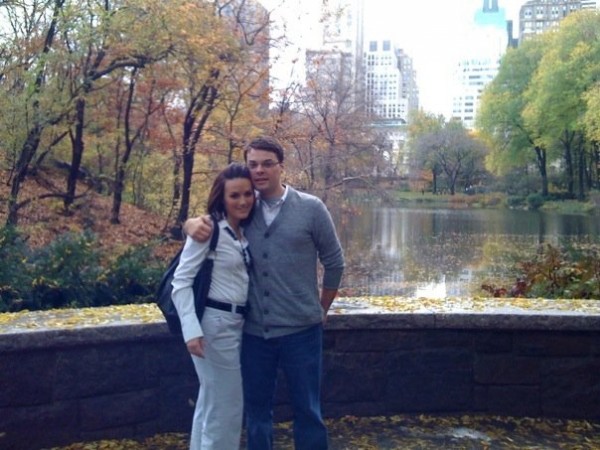 In Central Park on a whirlwind weekend trip to NY where I flew to Boston where Brad was working, and then we took a bus to NY for two days before we returned to Boston so I could fly back to Raleigh (that makes me tired just thinking about those trips!)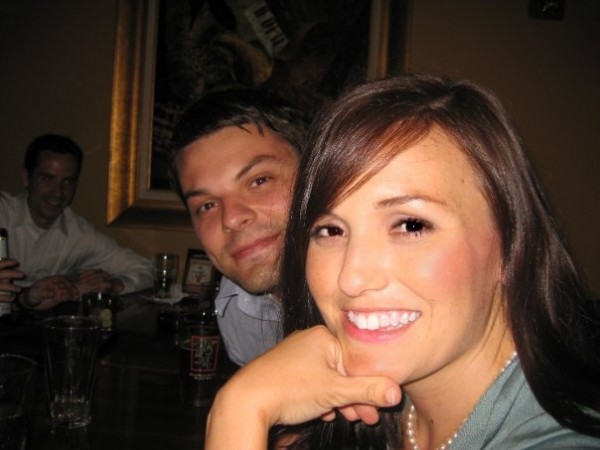 Celebrating with friends the night I graduated from grad school (in downtown Raleigh)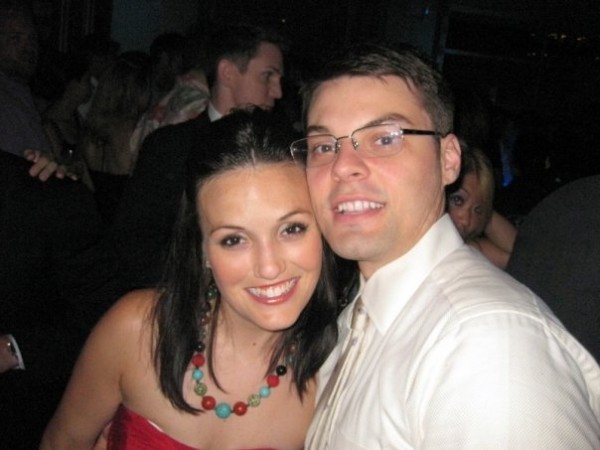 Out on the town after our friends Katie and Jamie's wedding in Charlotte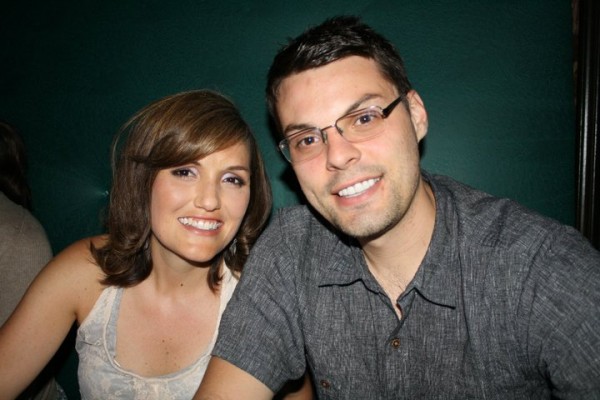 Eating out with friends at Soul Gastrolounge in Charlotte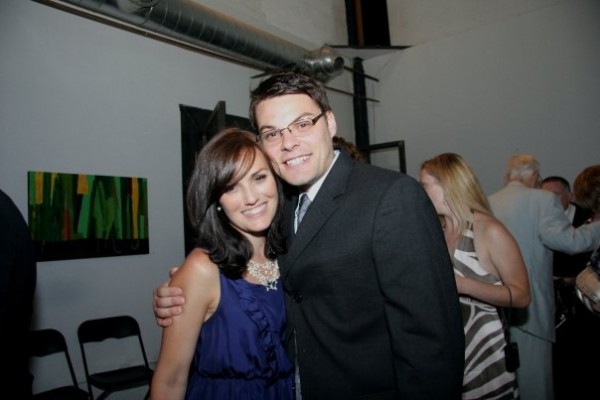 Just after Brad caught the garter at my friend James' wedding in Denver, CO (I have at least six garters from weddings we have attended.  Brad is a pro at garter catching.)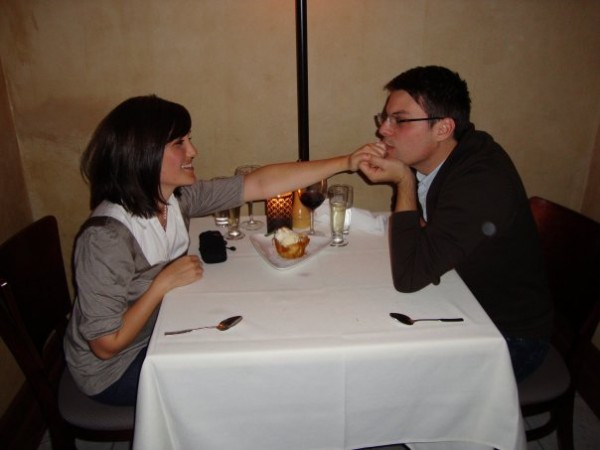 Just after getting engaged at Carpe Diem in Charlotte; such a wonderful night!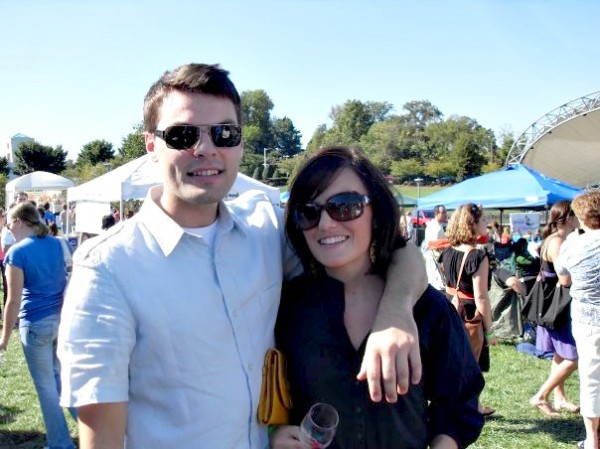 At the Great Grapes Wine Festival in the South Park area of Charlotte — not so great wine, but wonderful company!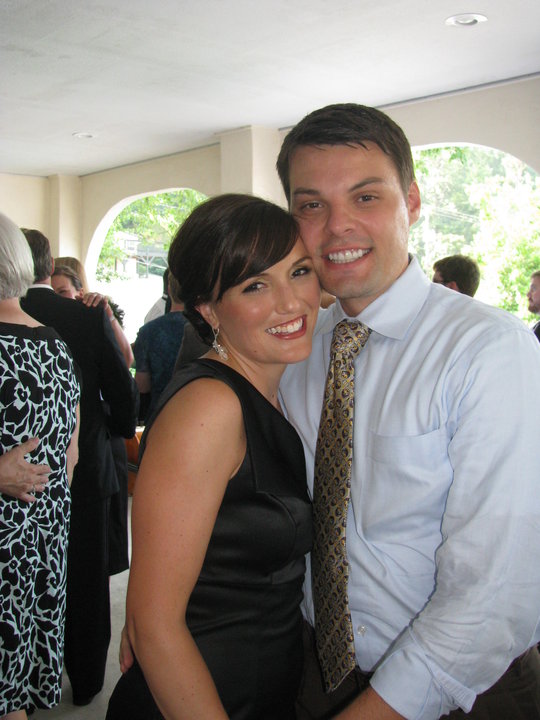 My brother's wedding in Lake Lure, NC — we're sweaty from dancing.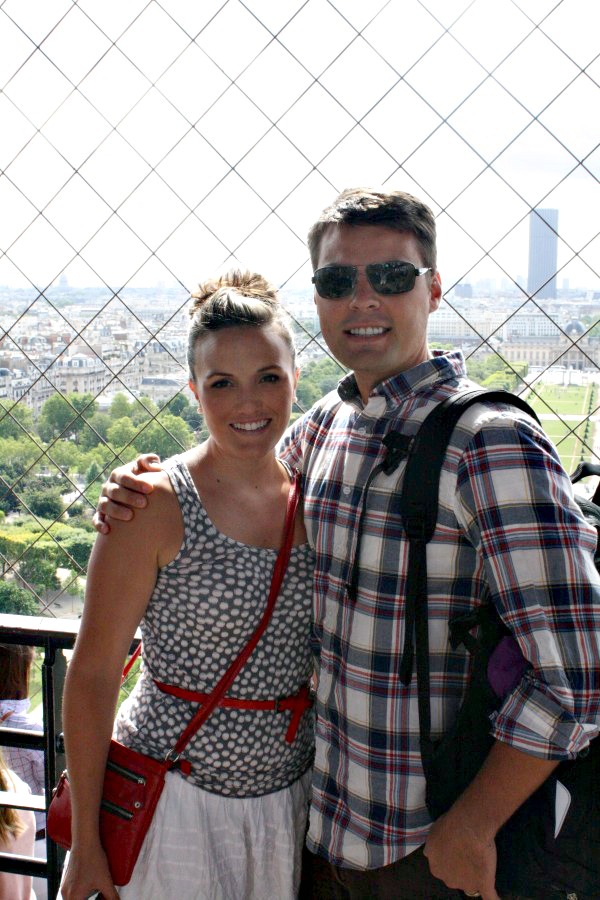 Our pre-baby 2nd anniversary trip to France — here we are on the second level of the Eiffel Tower in Paris


At a restaurant in Ghent, Belgium — another pre-baby trip that was unexpected (Brad was sent for work and I happily tagged along)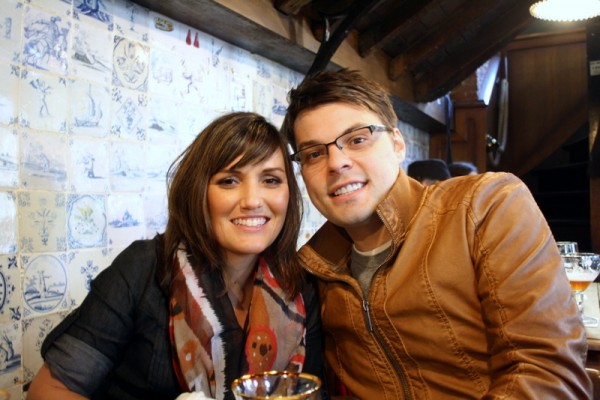 In the smallest bar in Bruges, Belgium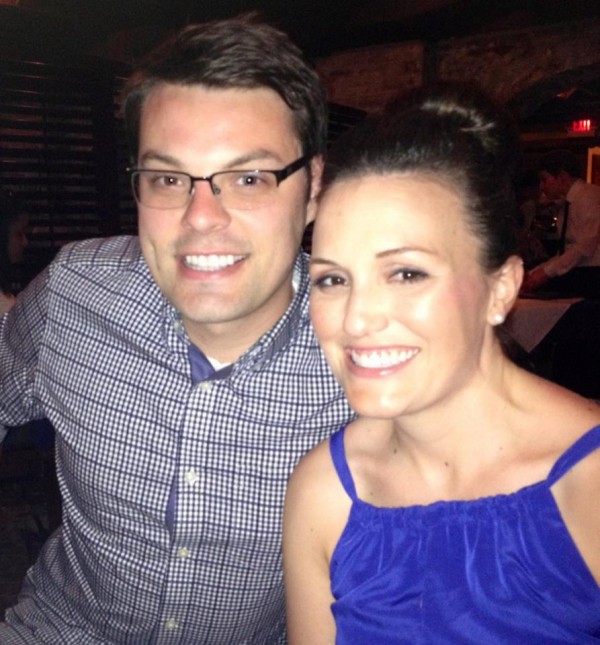 Celebrating Brad's 30th birthday at Alligator Soul in Savannah — he had to be there for work so we went down the weekend before and stayed at Tybee Island and I stayed an extra day to celebrate with him.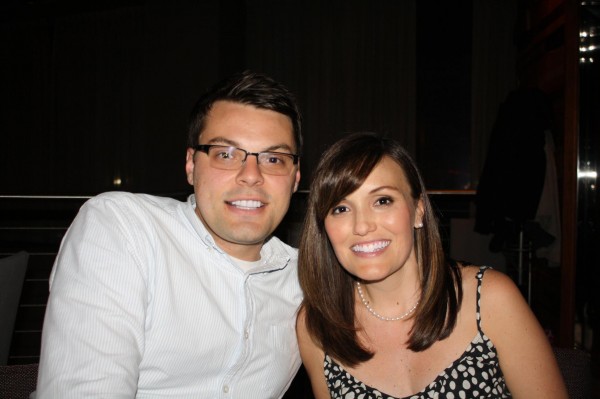 Celebrating my 30th birthday at Vivace in Charlotte

And finally, the most exciting thing we've done lately — finding out that we're having a baby boy at our gender reveal party! 
My life has been one amazing moment after another since I met Brad.  He really is my best friend.  Our three years of marriage have been the most amazing yet and I can't wait to see what is in store for us with the birth of our first child.
Happy Anniversary, Brad! I love you more than words could ever say!