I've read all the blog posts and articles about what I should do during this time to make sure I'm prepared for the baby.  And it's helpful to stay busy and know that I'm prepared.  BUT, the hardest part is the waiting.  At some point you've done everything you can.
When people say "He could come any minute!", I almost want to say "Don't say that!"  because it gets my hopes up and it focuses my attention on when he's going to come, which could be today or could be the first two weeks in September.  Sheesh.
So, I've found other ways to preoccupy my mind to help me get through the last month of pregnancy and thought I would share them with you guys, in case you're going through the same thing or will sometime in the future.
Post-Pregnancy Clothes
If you follow me on Pinterest, then you are well aware of my obsession with fall clothes right now.  I pin fall outfits like it's my job and I scour online stores to see if anyone is selling sweaters yet (they're not).  No matter that it's hot and humid every single day here.  The heart wants what it wants.  And maybe by the time cool weather comes, I'll be back in my regular-sized cool weather clothes. Wishful thinking…
Here are some of the pins that have kept me busy (and dreaming and sane):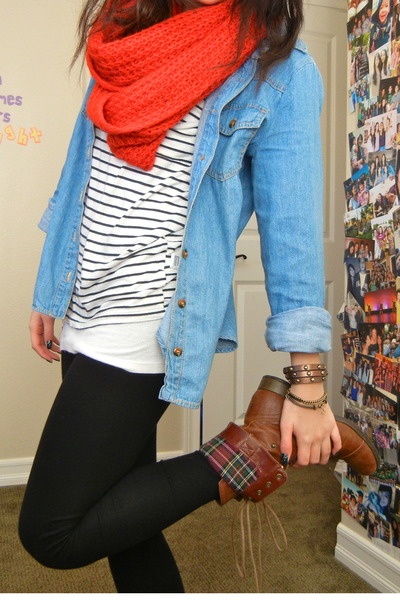 (pin here)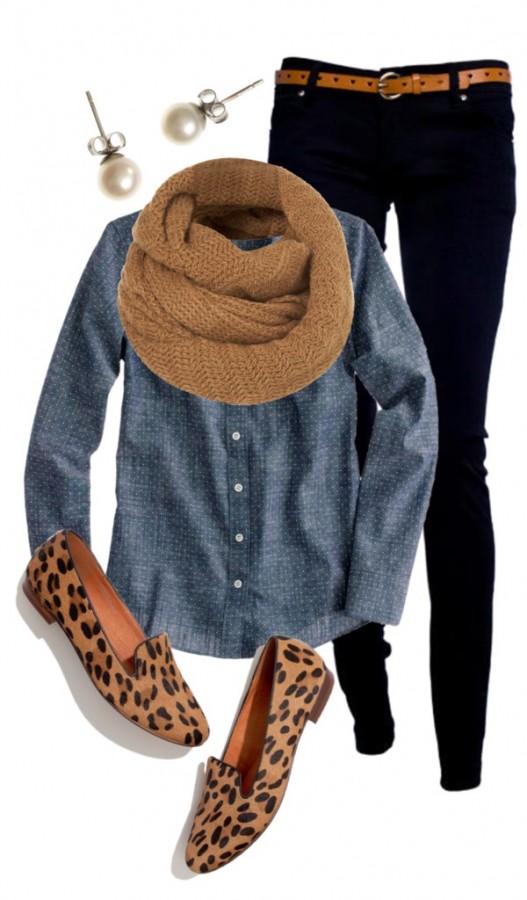 (pin here)

(pin here)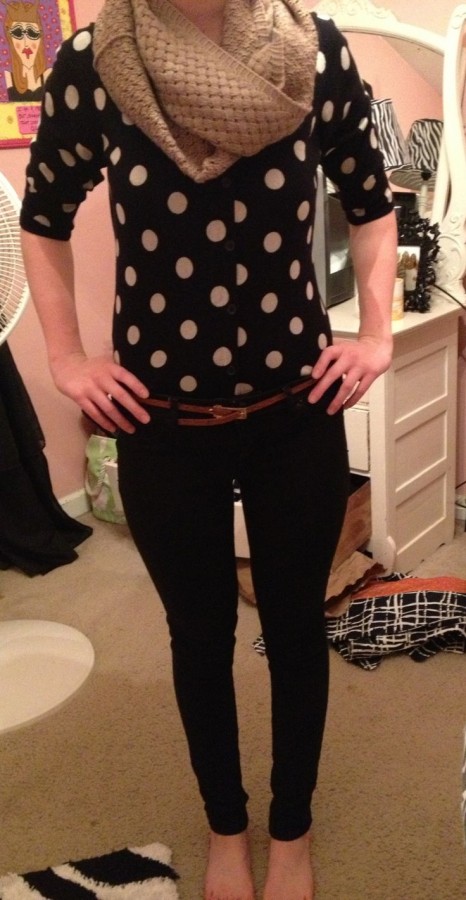 (pin here)
The moral of the story is: I need black skinny jeans.
Post-Pregnancy Running
I've had some pretty strong urges to run while I've been pregnant and I tend to look wistfully at all the runners that pass by my house.  So, I'm ready to start running again (mentally, we'll see about the physically) as soon as the doctor gives me the okay.  One of the ways I've coped with this is by making a race calendar.
I basically have put every single doable race starting in November until March on my calendar.  I don't plan to do all of them.  I just want to make sure I don't forget about them in case it fits my schedule and my ability at the point in time.
Here are a few on my calendar:
Advice 5K Turkey Trot in Duck, NC 
We're spending Thanksgiving at my in-laws this year, and although I've ran the turkey trot in Charlotte twice now, I've never ran a turkey trot in the Outer Banks. It's a bit of a drive from my in-laws house on the mainland and I'm still like "we'll see…" about everything that requires planning in the few months after the baby's birth.  But I love holiday runs so hopefully this will work out.
Huntersville Holiday 5K
Another holiday run! Hopefully, I can talk a friend or two into doing this one with me.
Alston & Byrd LLP Corporate Cup Half Marathon
I debated doing the Disney Princess Half Marathon in February and finally decided that it was just too much pressure to do a destination race.  I know it takes some people a long time to get back into half marathon shape due to extenuating circumstances, but I'm really hoping that I'm able to do this race in March.  I probably will never do a marathon again, but half marathons used to be my sweet spot so I hope this works out.
Post-Pregnancy Trip
I've been very hesitant to commit to anything in September and October.  I have no idea what my baby is going to be like or what kind of mother I'll be so I shy away from saying, "oh yes, I can do that." But, I'm really excited about planning a day trip in October to the NC mountains, preferably during one of the two peak weekends for viewing leaves.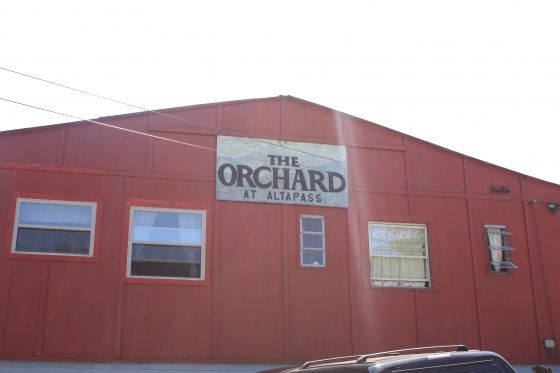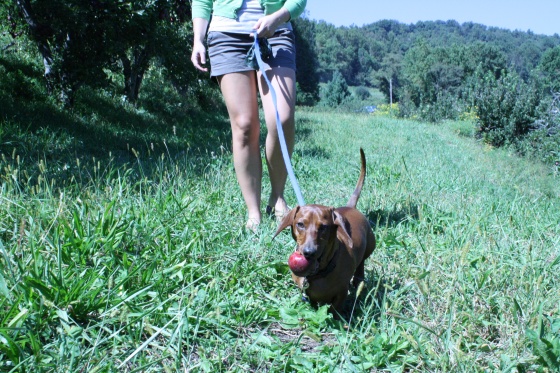 Rascal and I at the Orchard at the Altapass a few years ago. 

In a perfect world, we'll leave just after breakfast and drive up to The Orchard at the Altapass and have a picnic lunch and maybe even participate in a hayride where they tell stories about the local area.  We'll purchase apples and apple butter to take home, and fudge for dessert.  Then we'll find an easy 3-4 mile hike, which we'll do while wearing E.
I've been researching trails labeled as "easy" or "moderate" in the area near Asheville which is just a little over an hour away from the Altapass and have it narrowed down to a few.  I just love October in the NC mountains so much and thinking about being able to bring my little boy along to enjoy it with me, just makes my heart smile.
Yesterday, when I was having blog issues and couldn't post this post, I posed the question on Facebook: "What suggestions do you have to keep yourself busy and not focusing on the due date?" Here are the answers I got:
Stay busy girl! Go out on dates with hubby. Take strolls in the late evening when the baby will be sleeping and you'll not be able to leave the house. Babysit for one of your many new mama friends. Take baths. Journal during this time to remember the last days before baby arrives.
I cleaned and organized my house top to bottom the last 4 weeks! I made a list and just kept checking things off as I went – it kept me so busy that I never even got to complete the list before my baby came!
TV marathon! LoL, not that I know anything about due dates.
So what suggestions do you have to keep yourself busy and not focusing on the "due date"?