I just got back from a super fun long weekend with Brad in Tybee Island and Savannah, Georgia.  Brad has to be in Savannah for business this week, so we went down to Georgia early to spend the weekend at Tybee Island, which is only 30 minutes from Savannah.
Brad arranged for us to stay at the Beachview Bed and Breakfast, just one block off the beach.  Tybee Island is a quaint beach that reminds me a lot of the beach I grew up going to with my family, Kure Beach (just outside of Wilmington, NC).  There's not a lot of action on Tybee Island, which means it's a great place to relax — exactly what I needed this weekend.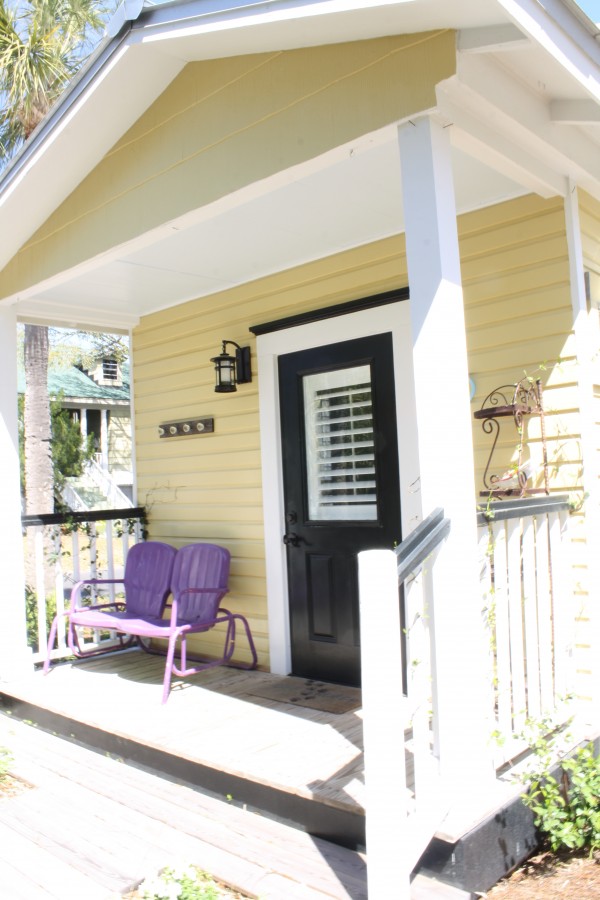 When Brad called to make the reservations, they only had one room left, which was the  two bedroom Garden Suite.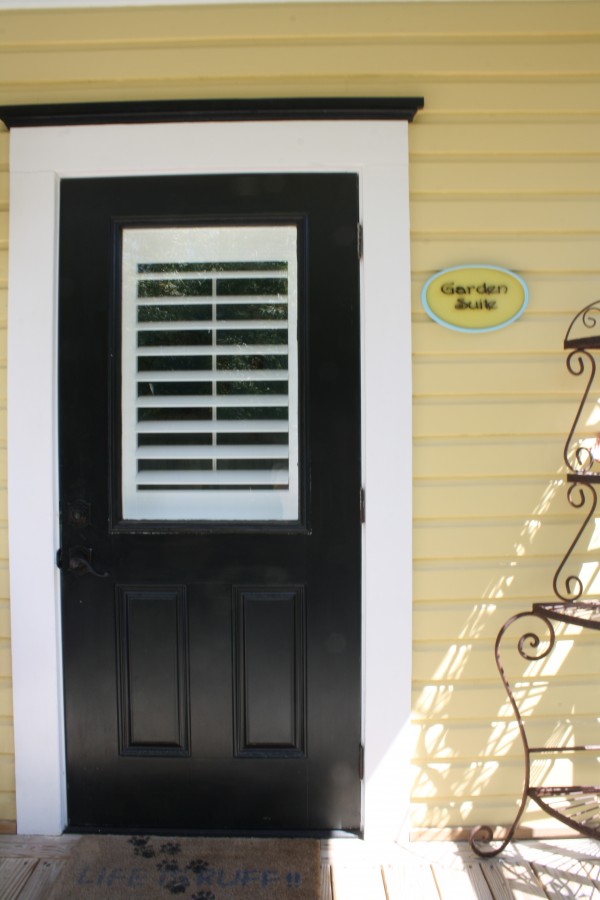 I loved that it was a little detached from the rest of the house.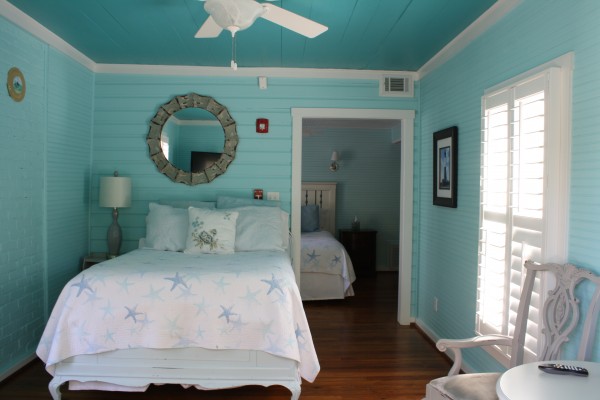 The interior was very shabby chic beachy, but done in a tasteful way.  I loved all the different shades of aqua, light gray, and white. It was perfect.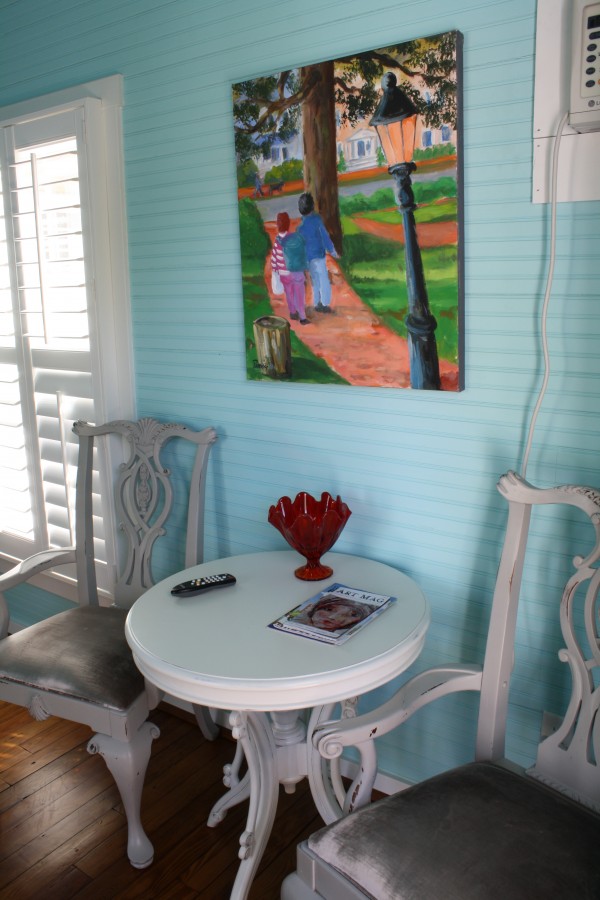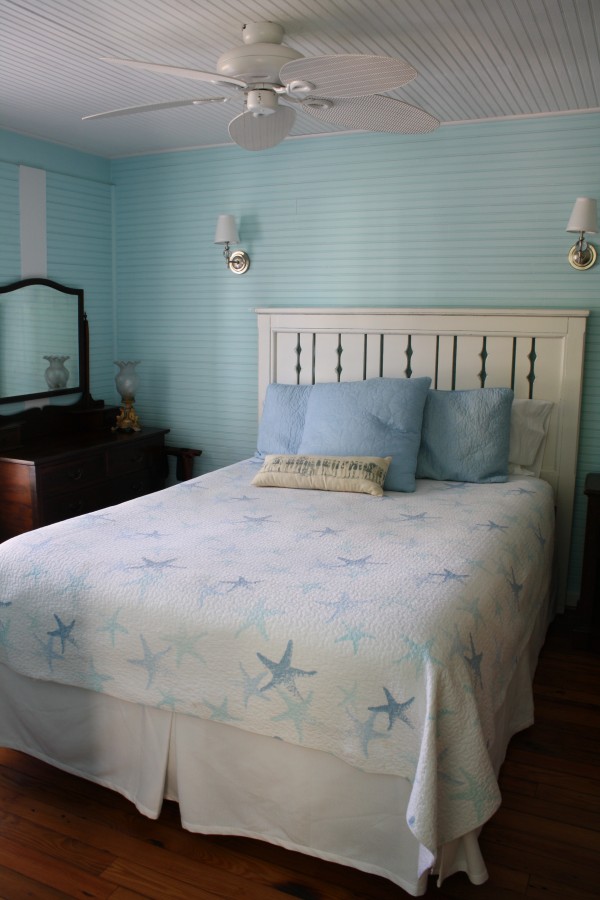 One bed was a queen and the other was a double, so we chose to sleep in the queen and use the double for our suitcases.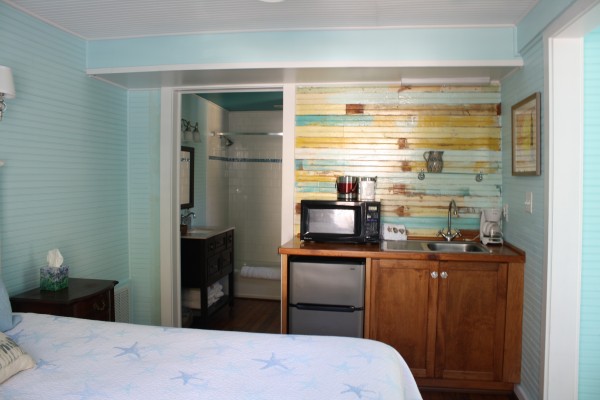 One wall, used for the kitchenette, was left the original colors of the room.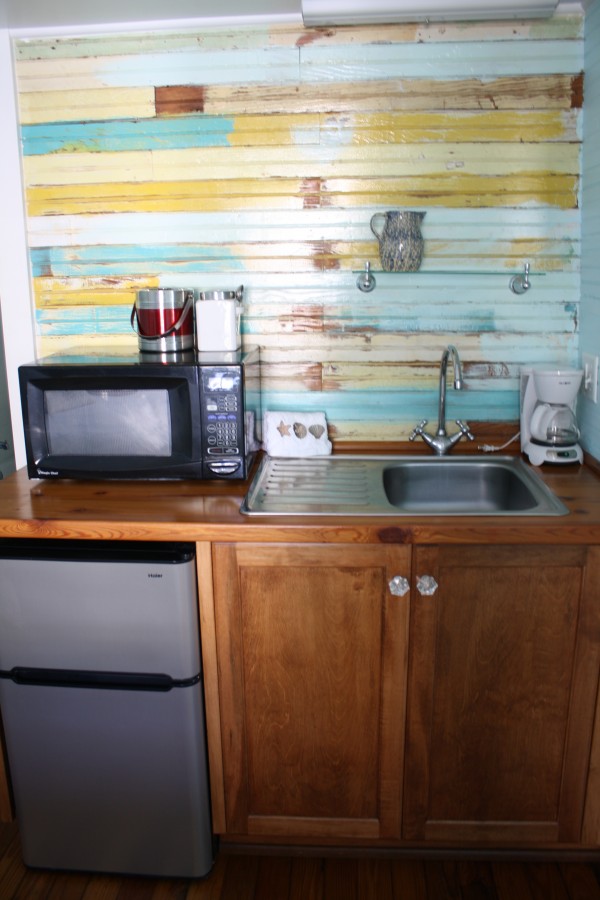 And although we didn't use the kitchen, I loved that it was an option.  If we had spent more time here, we definitely would have used it.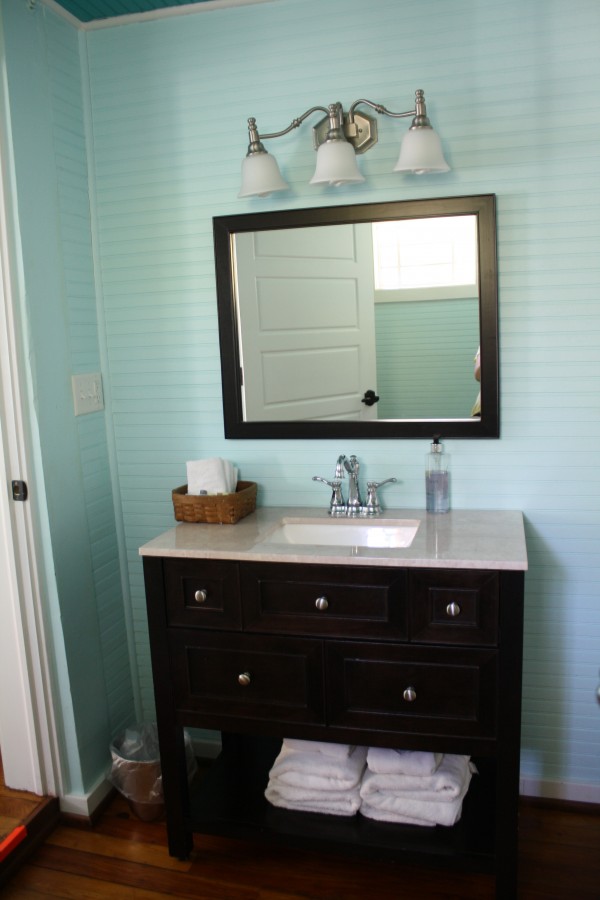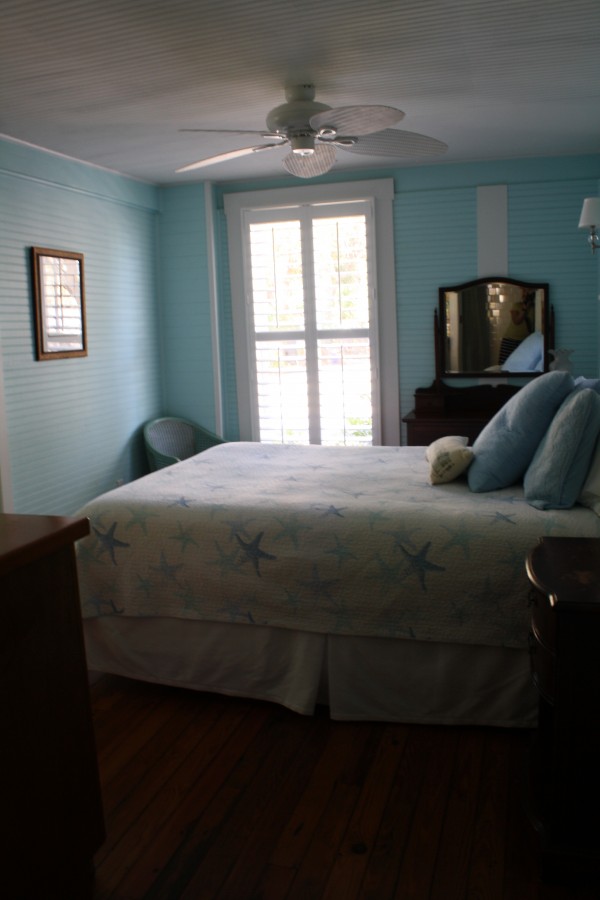 We learned that the current owners had done major reservations to get the bed and breakfast to its current state and had only opened in January of 2012.  We spent the most time with the female owner (she owned the B&B with her husband), who was incredibly friendly and a great hostess.  Every morning the breakfast was very filling and delicious.
The only negative in the whole experience was that we could hear our neighbors in the room behind us, but everyone was very respectful and went to bed at a relatively early hour (as did we, because since becoming pregnant, I turn into a pumpkin after 10 pm).
I would definitely stay at the Beachview Bed and Breakfast again if I was to visit Tybee Island.  It's charming with antique touches, but updated to have any modern convenience that you might need.  It was a wonderful place to relax and have a mini-babymoon.