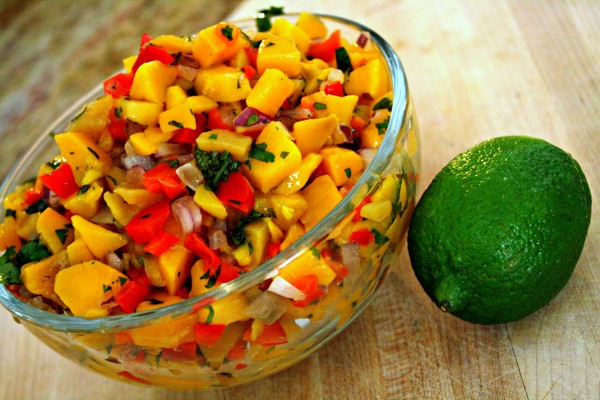 Look, I still cook stuff sometimes!
This mango salsa is something I've been making for years.  It's super easy, super fresh, and super yummy.  Is it super annoying that I used the word "super" that many times?
For the recipe, head over to the Eat My Charlotte blog, plus a list of some the versatile ways you can use mango salsa in all kinds of dishes.