This past Saturday, I had the honor of throwing a baby shower for my good friend Brittney, along with her mother and a good friend of the family that traveled up from Hilton Head with Brittney's mom.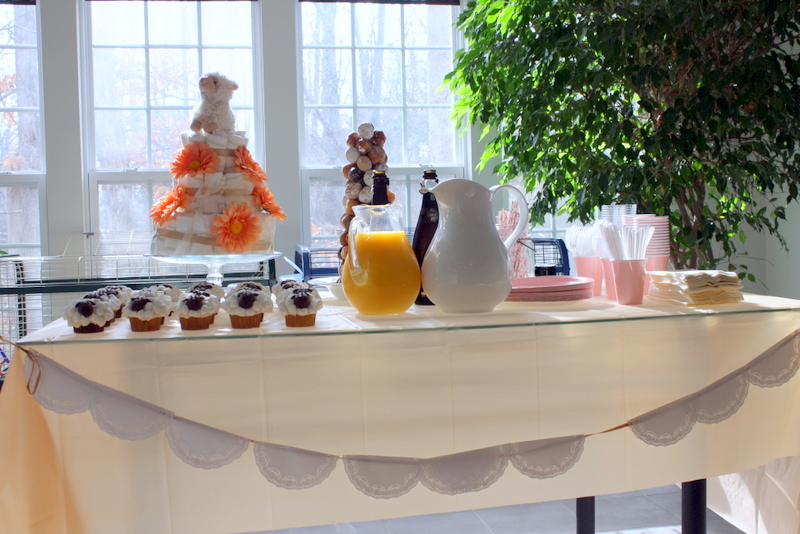 Brittney's nursery is done in peach, creams, and browns and she has a lamb theme. So we decided to go with a similar look for the shower, but with a brunch theme. So technically her shower was a peaches n' cream, lamb-themed brunch. It was a lot less complicated than it sounds.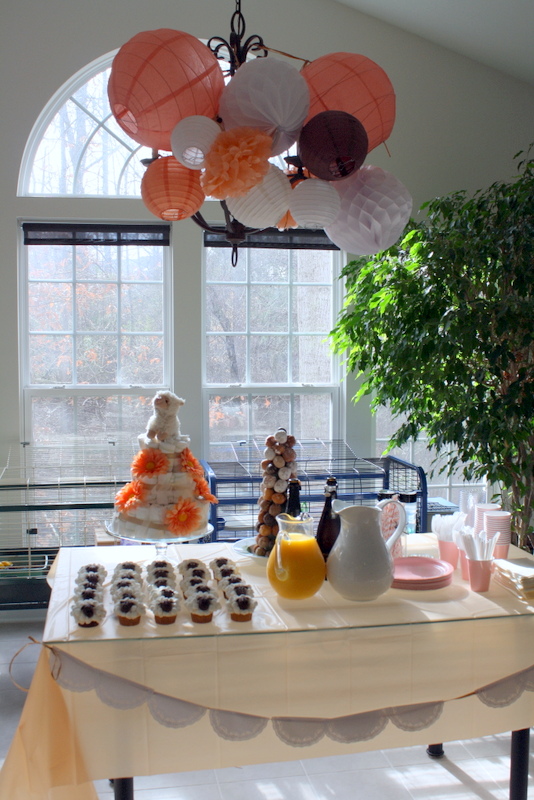 Britt's mom and I both shared the responsibility of cooking and I tackled the decorations.
Lanterns: Luna Bazaar
Diaper Cake: Handmade by me and my best friend, Candace using ribbons and silk flowers from Michaels and stuffed lamb from Marshalls
Cupcakes: Homemade by my Aunt Tonya
Peach Polka-dot Straws: Etsy
Garland: Handmade with paper doilies from Michaels and ribbon.
Baaaaaah!
Aren't they adorable?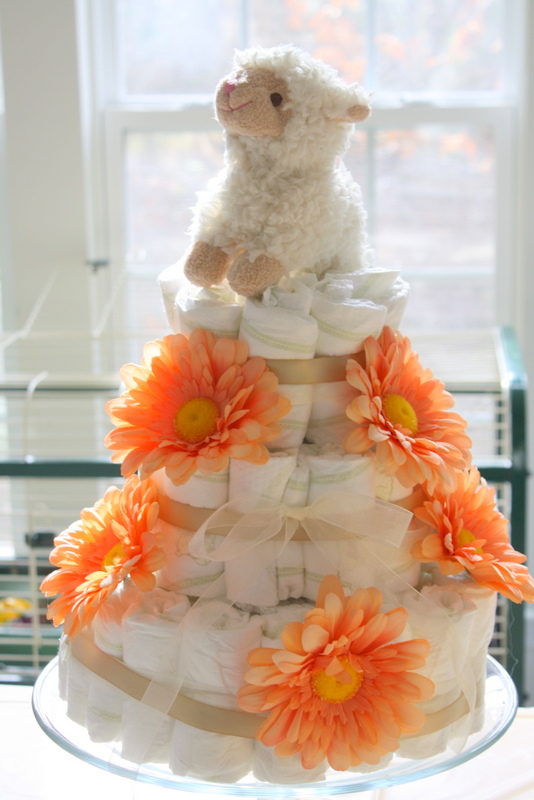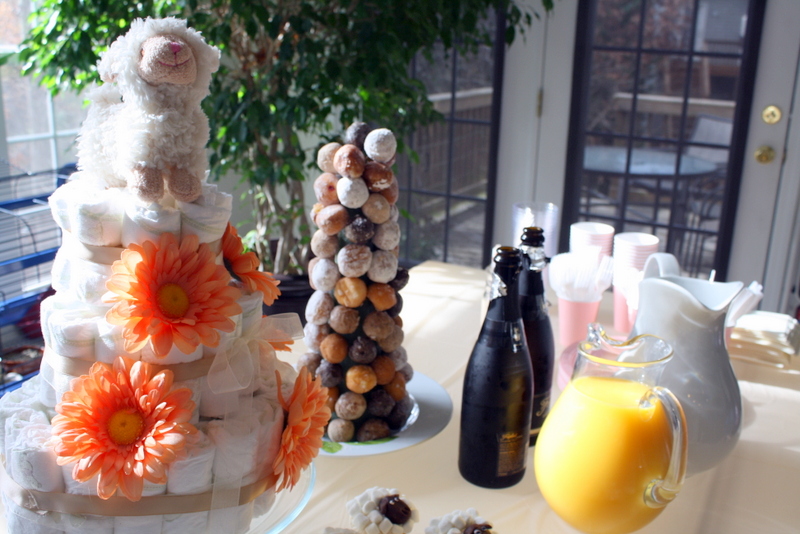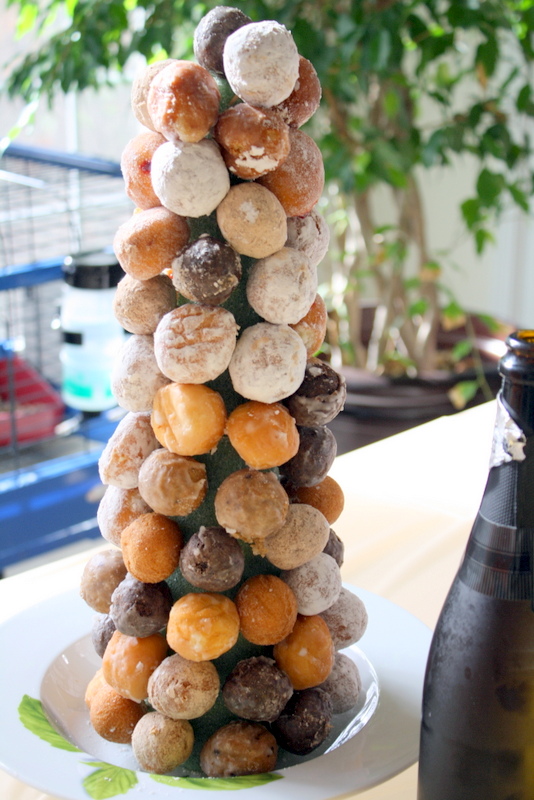 I found a photo of this doughnut hole tree on Pinterest months ago and knew I just had to recreate it for Britt's shower.  It was super easy to make with a styrofoam cone and toothpicks, but it holds many more doughnut holes than I thought it would.  This is about 60-70 Dunkin Doughnut Munchkins.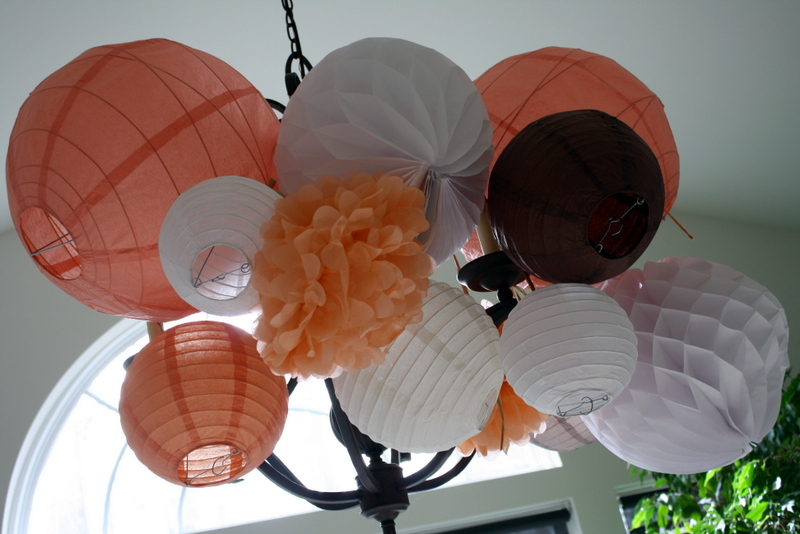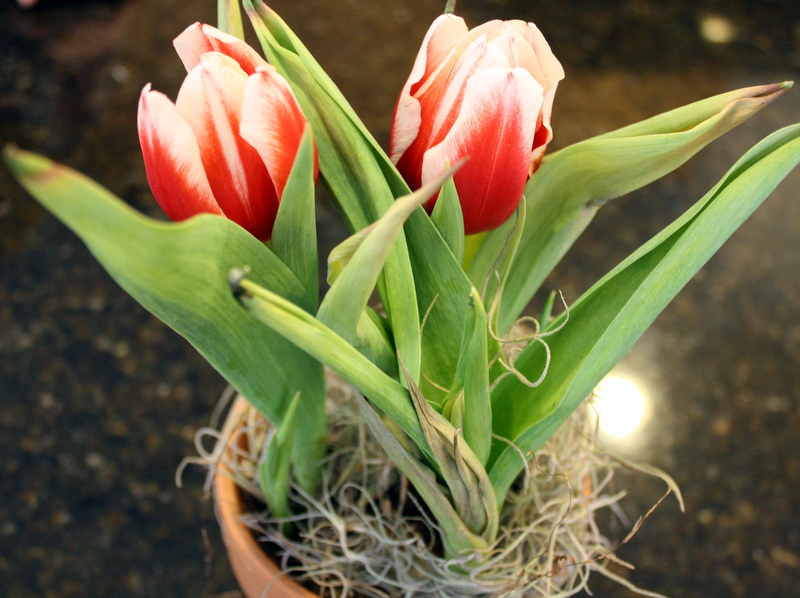 Brunch Baby Shower Menu:
Ham
Cheese and Egg Bake
Roasted Fruit
Mini Whole Wheat Biscuits (recipe within the post)
Chipotle Pimento Cheese
Single-Serve French Toast Cups
Doughnut Holes
Lamb Cupckaes
Mimosas
Orange Juice
Decaf and Regular Coffee
Ice Water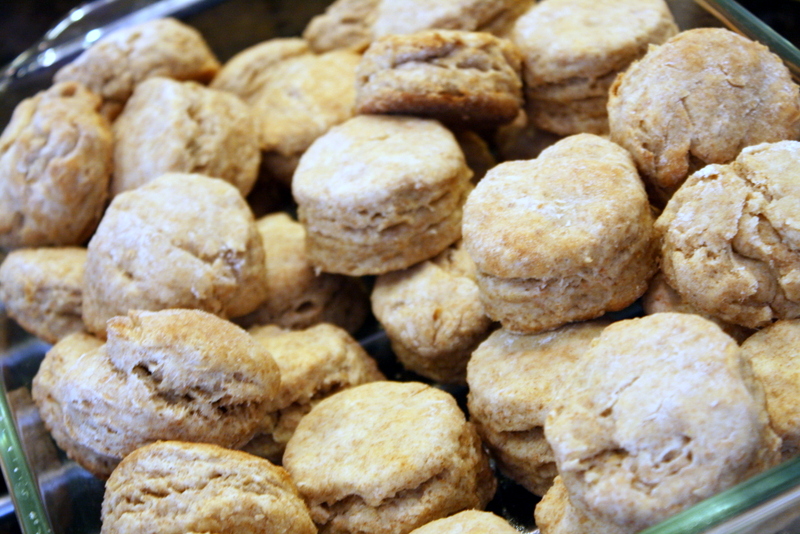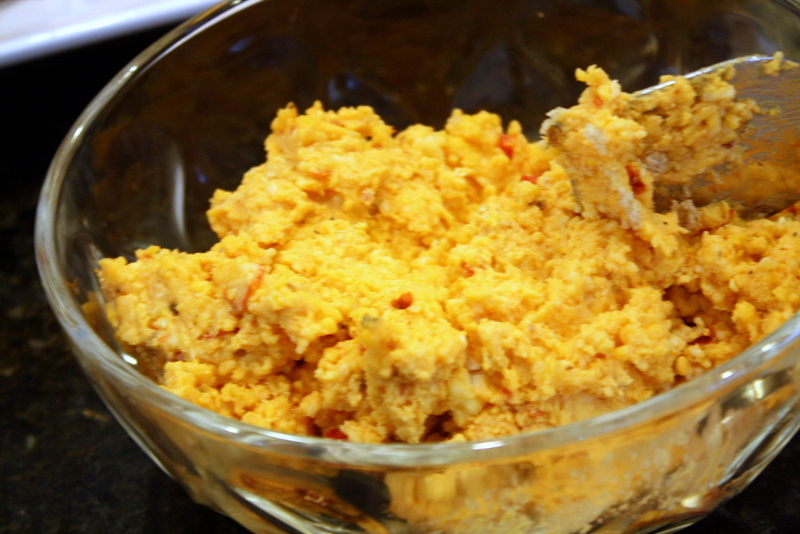 For the French toast, I simply made a generic French toast recipe, then cut the pieces in fours on the diagonal.  I found this small plastic cup at Michael's, filled them about 3/4 inch of maple syrup and balanced two pieces on the cups.
After having our fill of food, we got on to the most important part of any baby shower — the gifts!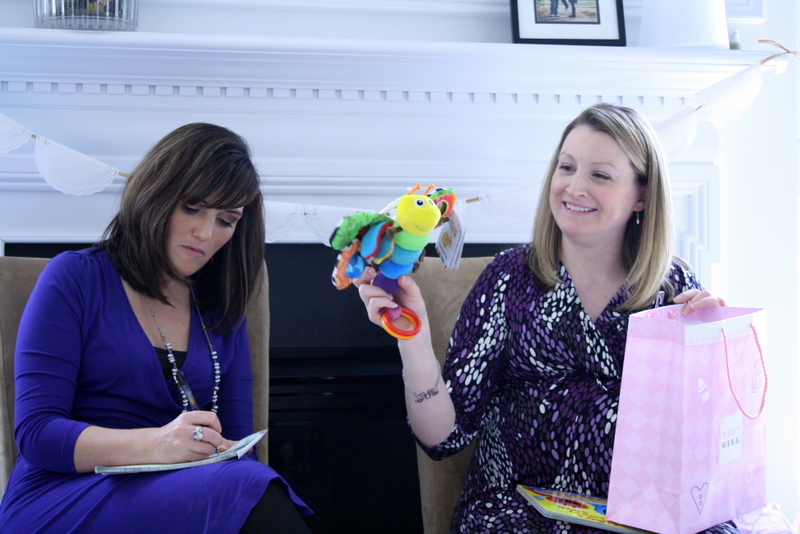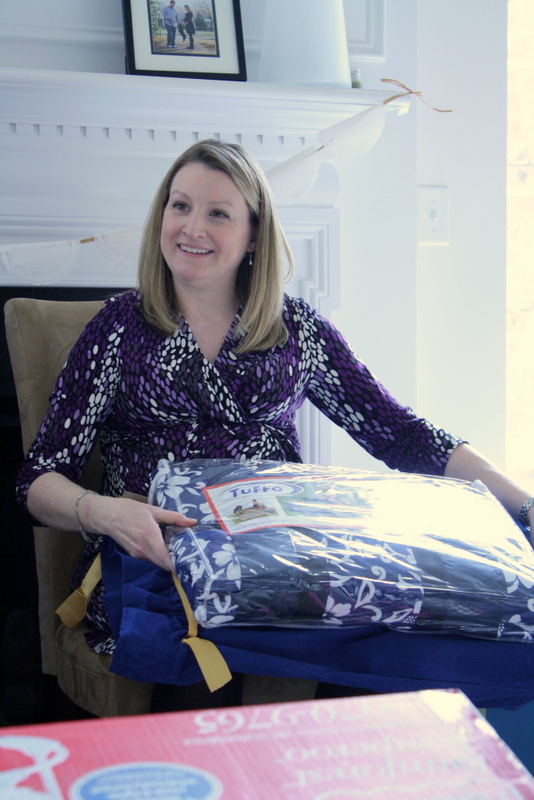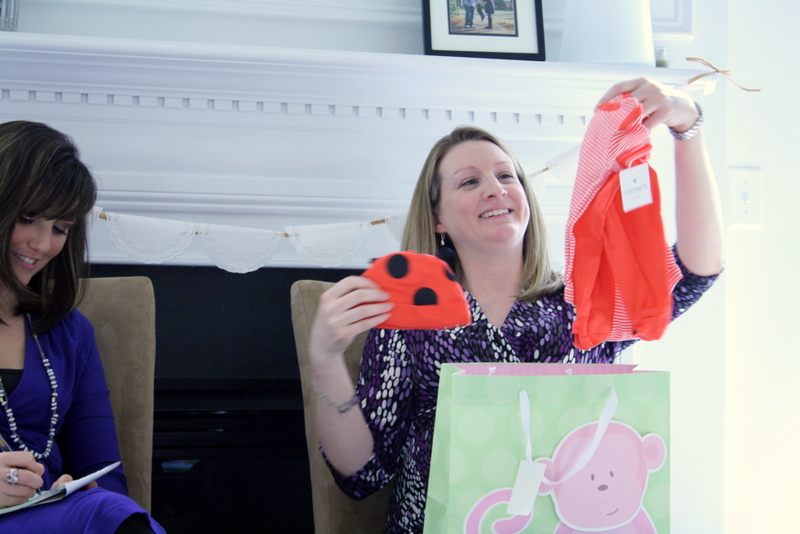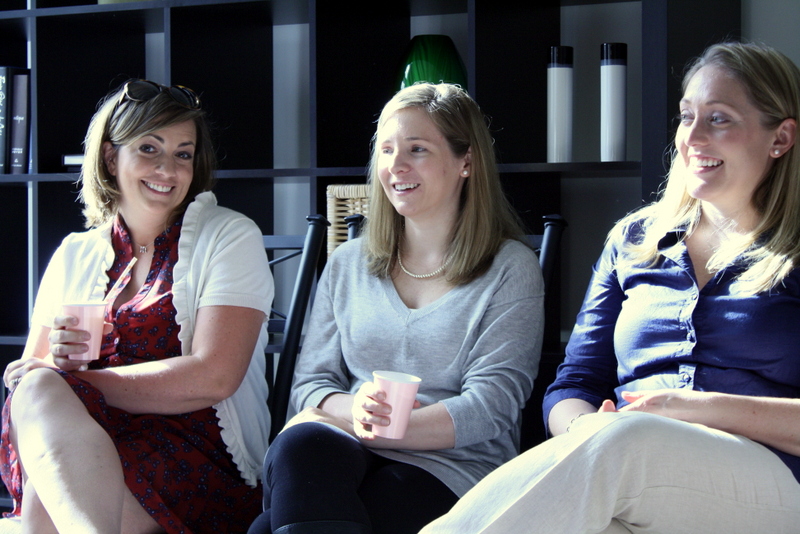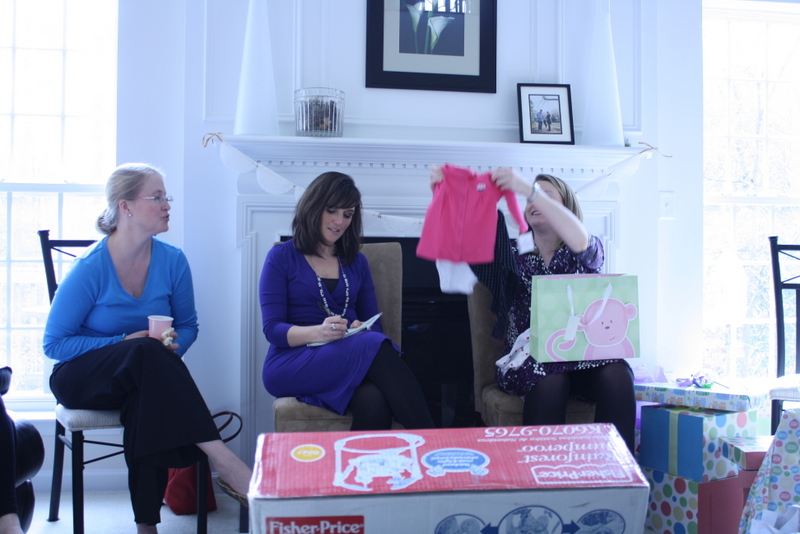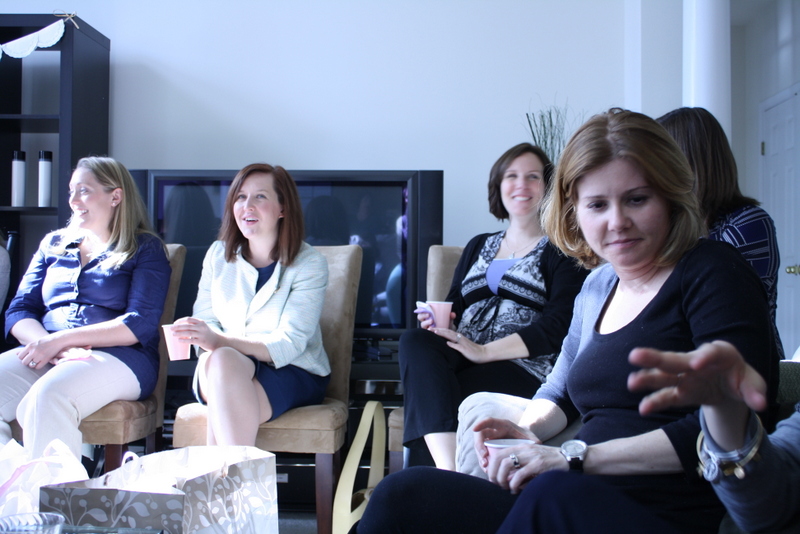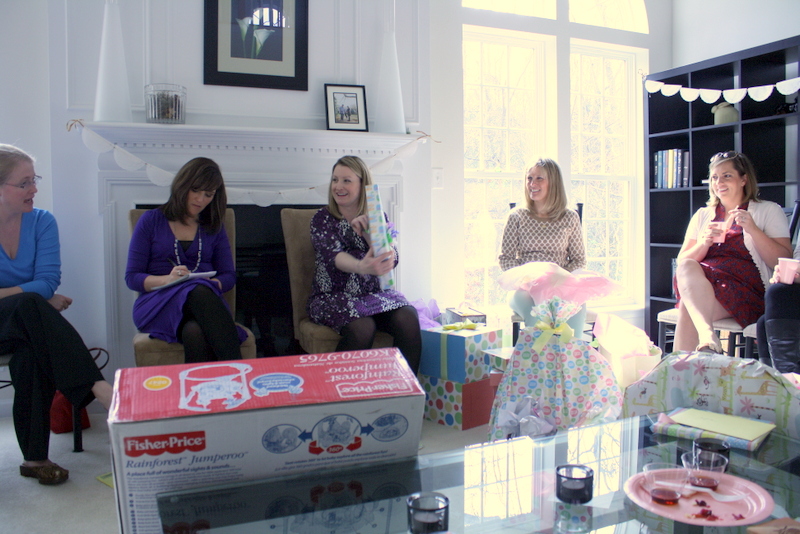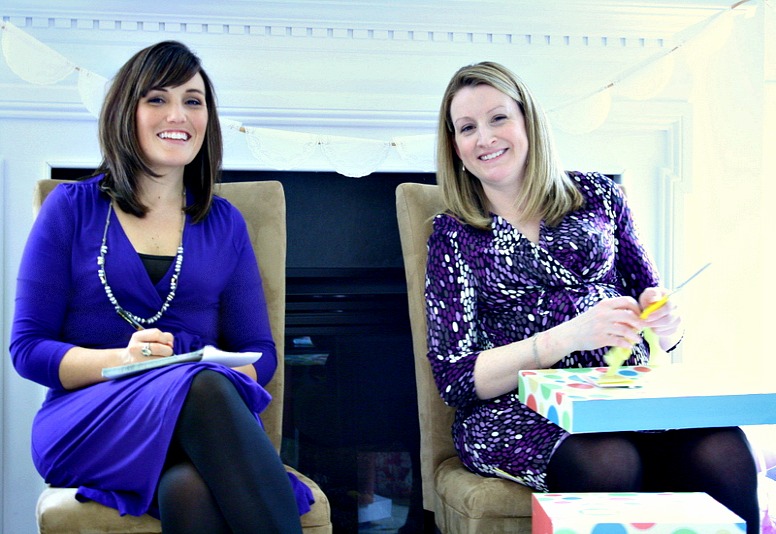 Brittney got tons of cute and useful stuff! I feel like every time I go to a baby shower I learn something that my future baby will need that I've never heard before.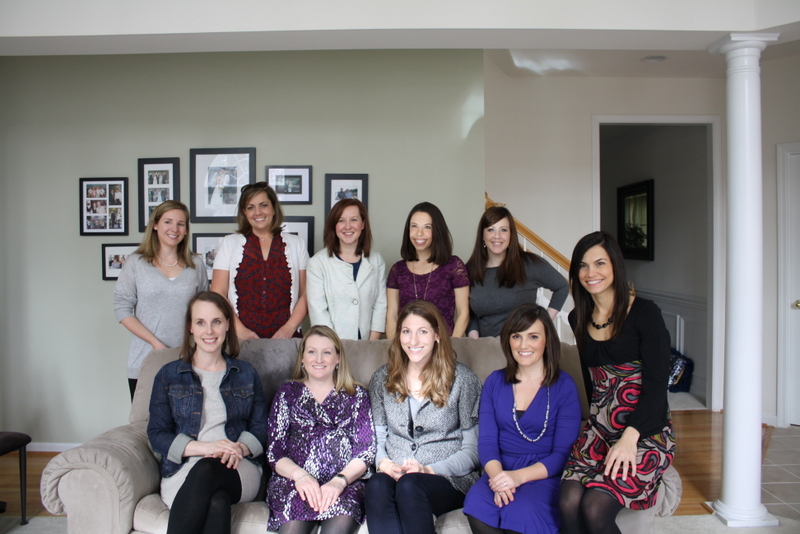 (Part of the) Group shot.
I think the shower was a great success.  We had a fun group of girls who are all very friendly and chatty so there was never a lull in the party.  Every moment not spent eating or opening gifts were spent catching up or getting to know the guests.
Before I left, we shot a few shots outside.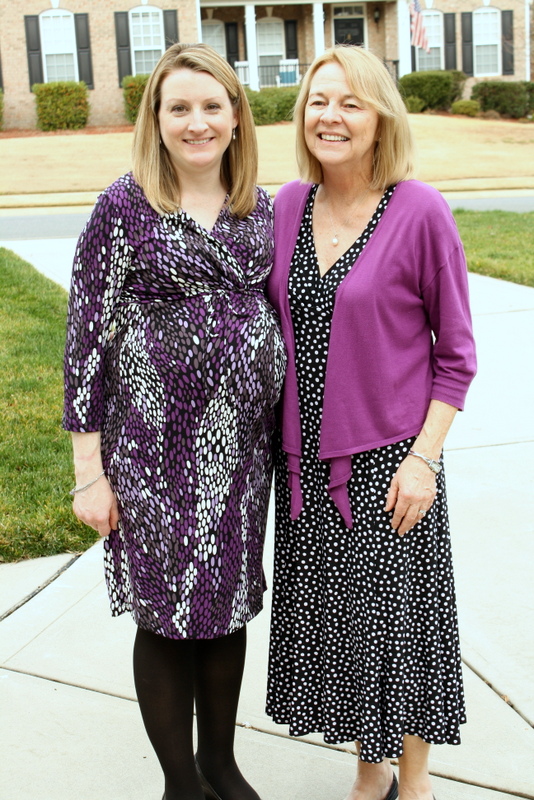 Brittney and her mom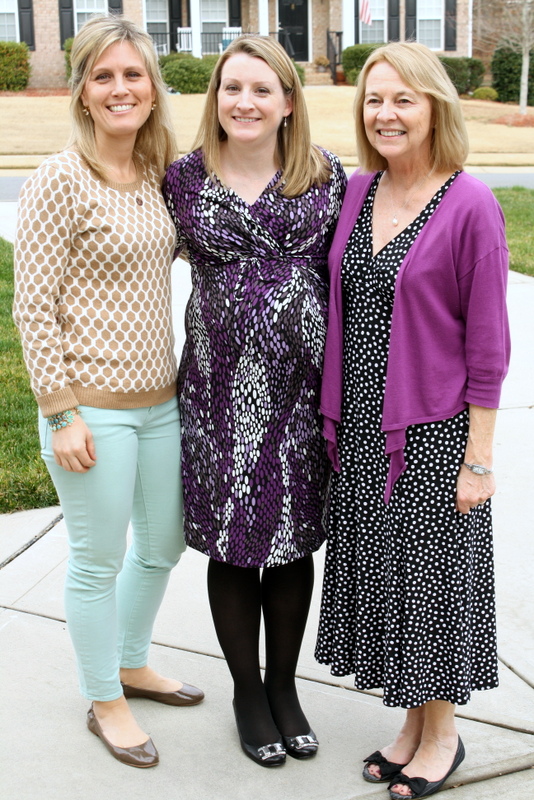 Brittney's Sister-in-law, Ashley, Brittney, and her mom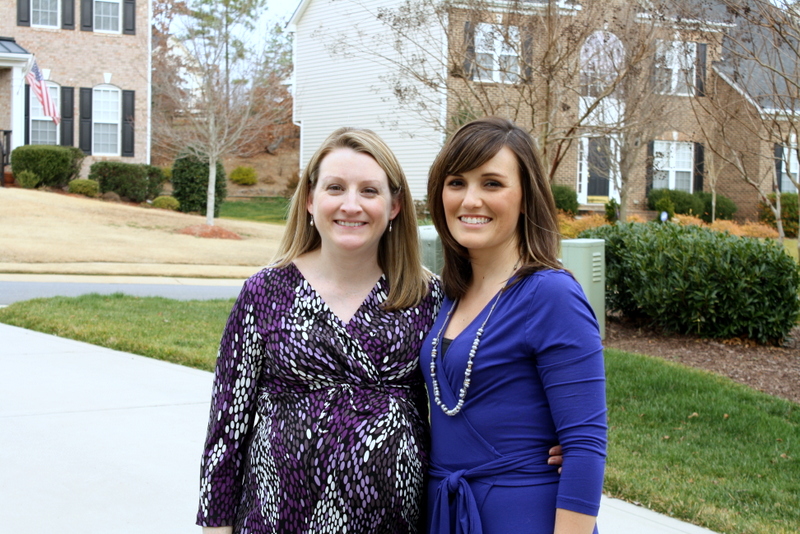 And last but not least, the lovely mommy-to-be and I.
I had such a wonderful time throwing this shower.  I got to be crafty and creative, while helping honor one of my favorite people and her baby girl.