I hate when I go through cooking slumps.  Not only do I not feel like cooking, but my diet usually suffers.  And I'm not talking about the "I'm trying to lose weight" diet, I mean the way I eat from day to day, just isn't as healthy, or creative, or worth talking about.
I've been going through a non-cooking funk lately, but thankfully this week, I've snapped out of it, which got me looking at all the food I've pinned on Pinterest.  Pinterest is such a wonderful way to keep up with things you want to cook. But honestly, I rarely ever return to the food I pin (tell me I'm not the only one).  I've thrown a couple of baby showers, almost completely from ideas I've gotten from Pinterest, but I always forget about my food board.
Returning to my food board on Pinterest, helped me remember some really creative things that I really do want to cook. Here are my top five:
**Please do not pin these photos/recipes from my blog.  Make sure you give the author credit and pin from the link I provide (which takes you directly to the pin).**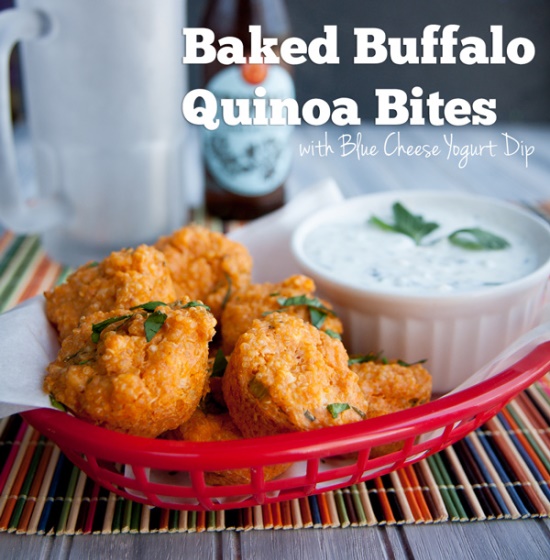 Pin this here: Baked Buffalo Quinoa Bites with Blue Cheese Yogurt Dip
I mentioned a few posts ago that being pregnant has brought on some intense cravings for buffalo anything.  So this recipe needs no explanation.  Want. this. now.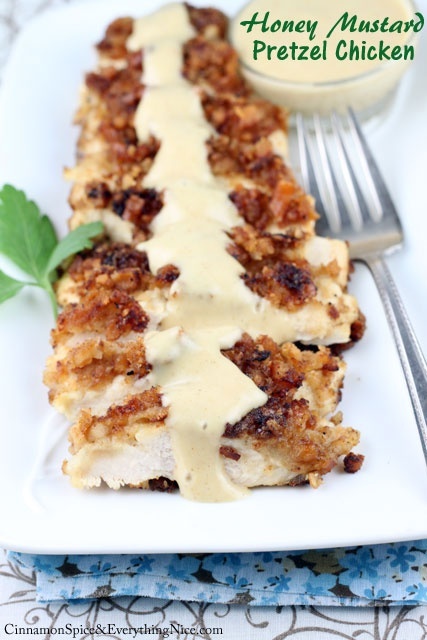 Pin this here: Honey Mustard Pretzel Chicken
This photo really sold me on this recipe.  The crusty exterior just looks so yummy.  Throw in the honey mustard sauce and you've got a perfect combo of sweet plus savory.  Yum.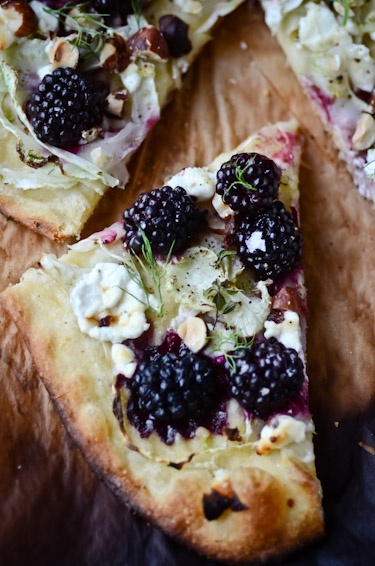 Pin this here: Blackberry Fennel and Goat Cheese Pizza
I honestly can't even begin to imagine what this might taste like, but it's just pretty and sounds so interesting. Plus Brad loves blackberries so I think this recipe is worth a shot.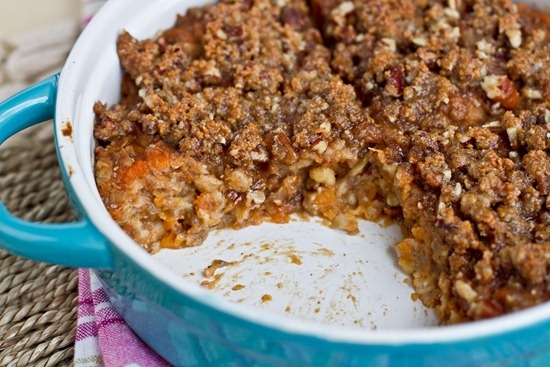 Vegan Sweet Potato Breakfast Casserole
I love easy recipes that allow you to eat off of them all week, especially breakfast recipes.  I get sick of the same thing for lunch or dinner.  But for some reason, my brain can't quite figure out what I want most mornings, so repetitive breakfasts are fine by me.  And let's be honest, this looks like dessert.  Dessert disguised as breakfast is always a winner in my book.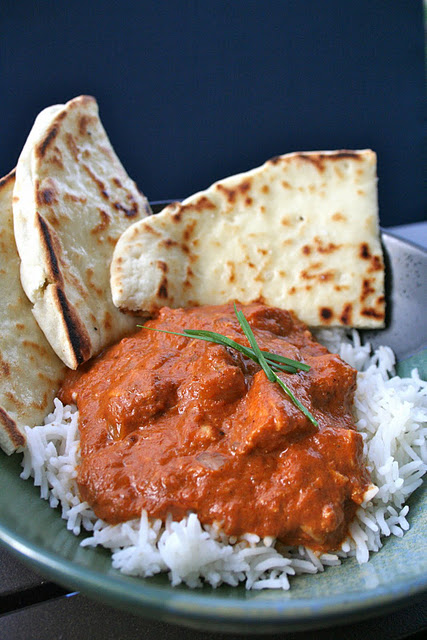 I love Indian food, but I am no Indian food connoiseur so I have no idea why this intensely orangey-red dish is called butter chicken.  There has to be so much more than butter on this chicken.  It looks so incredibly yummy and I'm absolutely in love with my crockpot so its a must-try for sure.
What's the best savory dish you've pinned lately? Send me your links! 
**I'm totally copy-catting Finding Joy in My Kitchen for this post.  Thanks for the idea!**
This recipe was shared with the following link parties:
Finding Joy in My Kitchen