I pride myself on being a woman about town, especially when it comes to food.  I like trying new things and being able to recommend them to friends.
You've got to be good at something, right?
Here are some of my most recent local finds.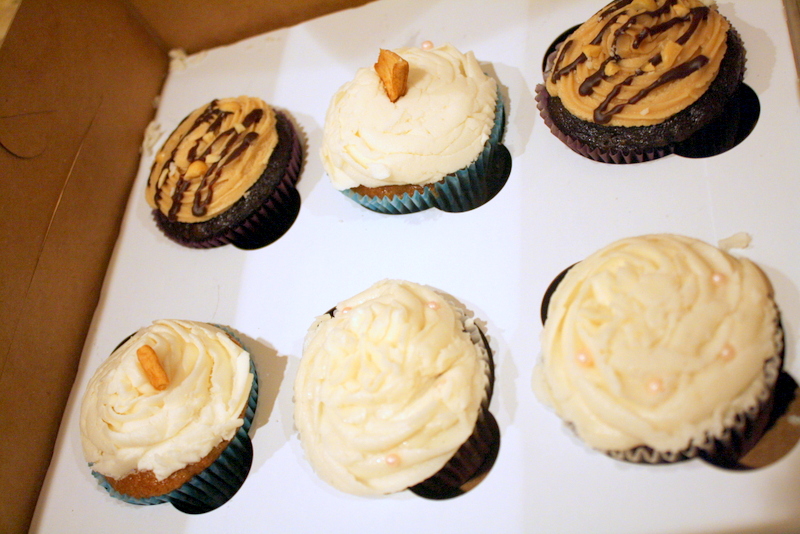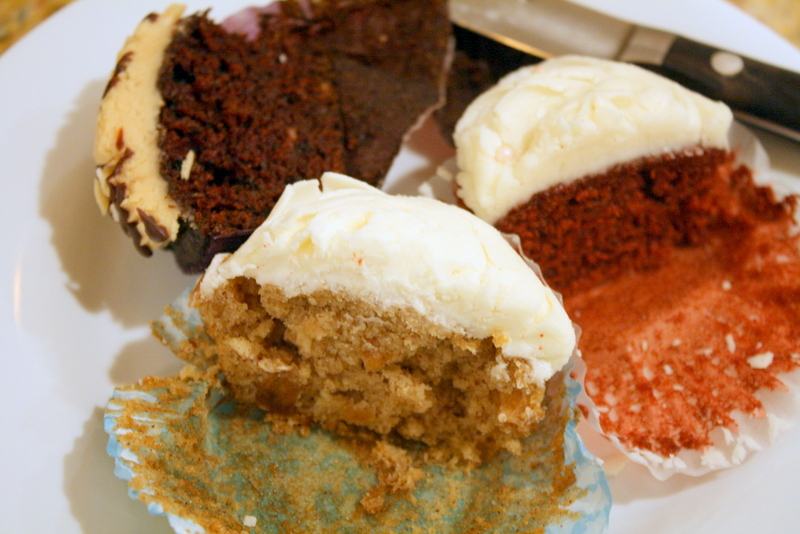 Novel Sweets
Kiersten, the sweetheart behind Novel Sweets, contact me a couple of months ago to see if I would try her vegan cupcakes and give her some feedback.  She brought me two cupcakes of three different flavors.
The Mad Hatter: chocolate cake with peanut butter frosting
The Queen's Poison Apple: apple bourbon cupcake
Juliet: Red Velvet
I'm a book nerd so I absolutely love that she names the cupcakes after classic literature, literary characters, and authors. She has a seasonal menu but will do custom orders upon request.  You can see her current menu on the Novel Sweets Facebook page, which also includes cookies, brownies, and blondies.
As you can see in the photo above, I cute the cupcakes in half so I could share with Brad.  They were very moist and the icing (my favorite part) was perfectly creamy and sweet.  Brad is more of a cake man, which is really the tell-tell sign when you eat a vegan baked good.  He couldn't tell they were vegan at all.  In fact, he was quite surprised when I told him they were vegan after he ate them.
Kiersten is still growing her business so she hand delivers the cupcakes herself to pretty much anywhere in Charlotte and nearby surrounding areas.  You can find her contact info on her website and Facebook page.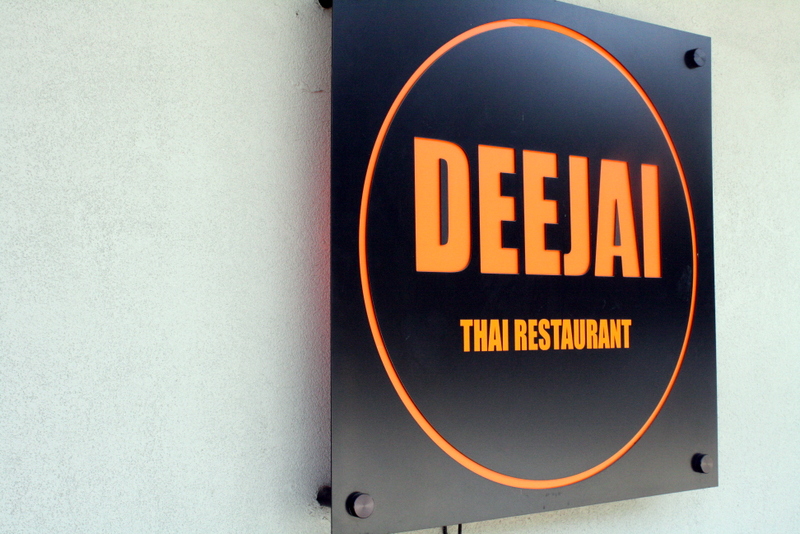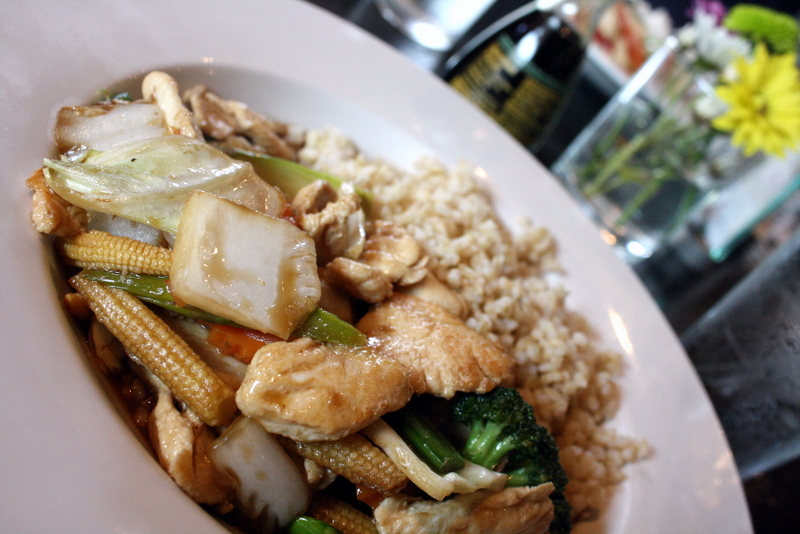 Deejai Thai Restaurant
This Thai restaurant in Myers Park is by no means new, but it is new to me.  I tried it out several months ago with some friends and really liked it.  When Brad and I sought out a Thai restaurant last week during the lunch hour, we were sad to find that our typical Thai stop, Thai Thai, was not open.  I then remembered the good experience I had at Deejai and we headed there for lunch.
Deejai has a great selection of lunch specials including the traditional Pad Thai, but they also have several healthy options like the Vegetables Lovers (pictured above) with chicken.  You can order pretty much any of their dishes with your choice of protein and I love that they have brown rice. On my last visit, I ordered the red curry with chicken and it was very yummy.
If you're familiar with the Thai restaurants in the vicinity of uptown, then you'll understand when I say that Deejai is nicer than Thai Thai, but not as swanky as Basil.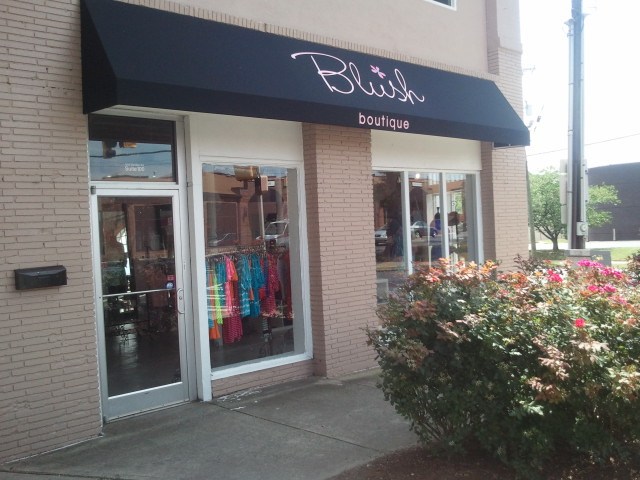 Photo used with permission from
southendclt.com
Blush Boutique
This has absolutely nothing to do with food, but it's worth sharing. Blush is a relatively newish addition to the South End boutique scene.  I've walked in twice on a sweaty run or walk with no wallet, but I came prepared a few weeks ago when my sister-in-law were out for post holiday shopping.
Blush was having a fantastic sale so I nabbed two items: a sheer cognac colored blouse with a black lace back and a pinkish purple high low dress. I really love the items in Blush; completely my style.  And it's across the street from my very favorite boutique in all of Charlotte — The Boulevard at South End.
I'll definitely be back and with my wallet.
Grilled Cheese with Bacon and Tomato at Common Market
I have no photo of this and although it sounds so simple, it was an experience worth documenting here.  During said outing with my sister-in-law, we stopped so she could get some lunch.  Common Market has been my favorite place to grab a sandwich or a wrap for a long time now, but I can never seem to break out of my rut and always order the same thing: The Veggie Delight with hummus instead of cream cheese.
She shared a bite of her grilled cheese and bacon sandwich with me and for a couple of days, I couldn't think of anything else.  Brad and I decided Common Market would make a great stop for breakfast on New Years Day, but we somehow got there after breakfast had ended.  So, I went with the grilled cheese and bacon sandwich and added some tomato.
It was amazing.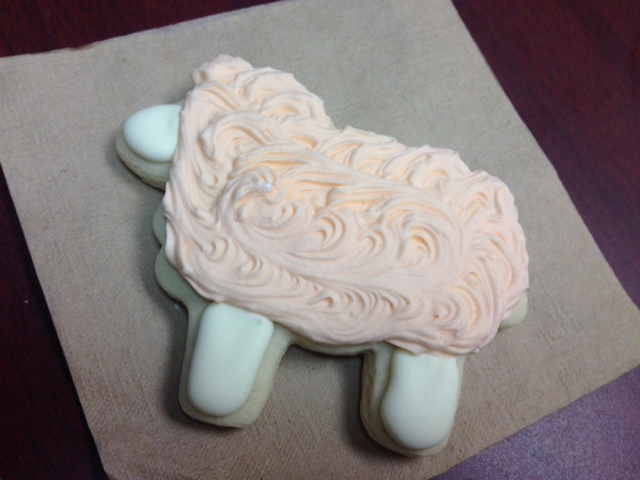 Kai's Kookies
I first leaned about Kai's Kookies when I did a piece on DNC-themed foods for Creative Loafing blog, Eat My Charlotte.  When I was brainstorming for the shower I threw on Saturday, I immediately thought of having custom lamb cookies made for the party. I called Tracy (the owner; Kai is her young daughter) and she was more than happy to customize a cookie for me.  She can pretty much make anything you want in any color.
I was extremely pleased with how the fluffy peach lambs turned out and when I finally ate my favor yesterday, I learned that they tasted as good as they looked; sweet and crumbly pillows of cookie — just like a  sugar cookie should be.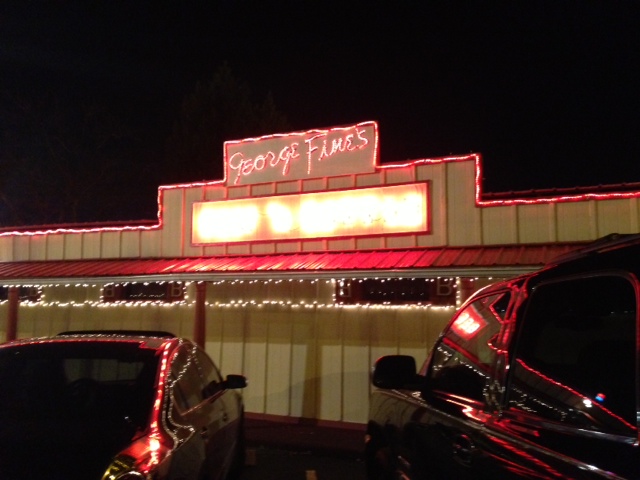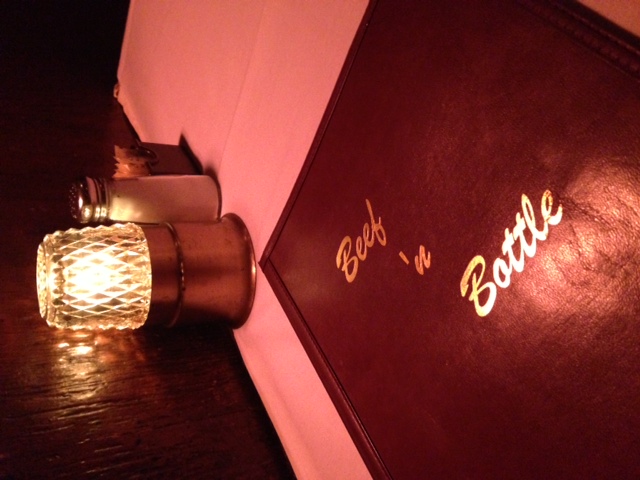 Beef and Bottle
Beef and Bottle
I'll be the first to admit that that Beef and Bottle looks a little sketchy on the outside with its no window face and neon lights. But it's been a Charlotte staple since 1958, so I figured they must be doing something right.
Brad and I decided to try it out when we got out of a movie (This is 40 — not worth your money) a couple of weekends ago.
Despite its exterior appearance, inside it's a classic old school steakhouse complete with dark paneling and super dark lighting, which is why I have no photos to share.  I went with my typical steakhouse order — a filet mignon, and also got a salad with bleu cheese dressing (their house dressing) and a side of steamed broccoli.
The steak was one of the best I've had in a very long time.  It was cooked perfectly and although I wasn't extremely hungry and had planned to only eat half of it, I couldn't help but polish it off.  I'm not usually so enamored by meat, but this steak was divine.
This place is definitely a must-try for any steak lovers in the Charlotte area.
Do you have any new local finds you can recommend?