After checking out Metro Fitness Club, we headed over to Zoë's Kitchen, for lunch.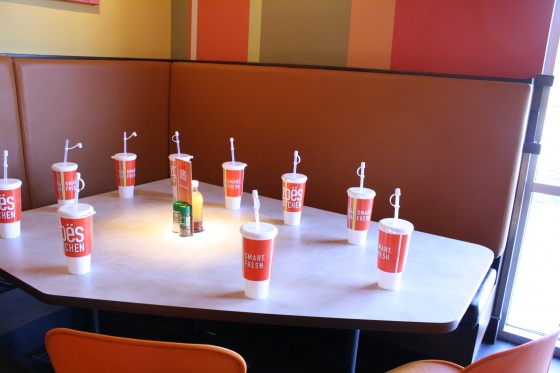 The manager at Zoë's had already set us up a nice little area with complementary reusable cups.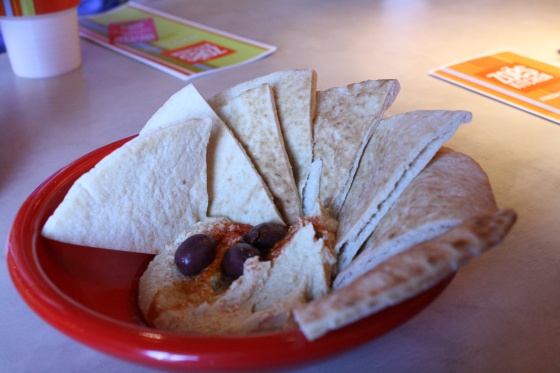 I was starving and had to physically restrain myself from eating all of the pita and humus appetizer before my bloggie friends knew what happened.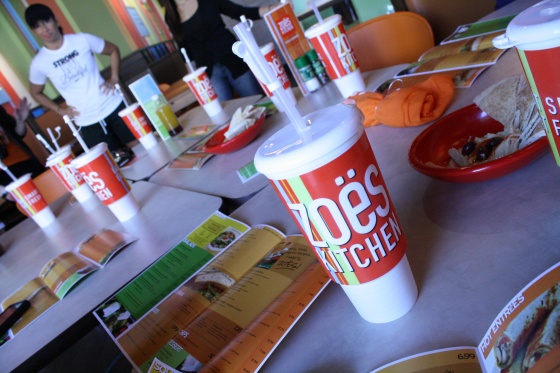 Soon the trainers ands staff from Metro Fitness arrived, so we rearranged the tables so we could all eat lunch together.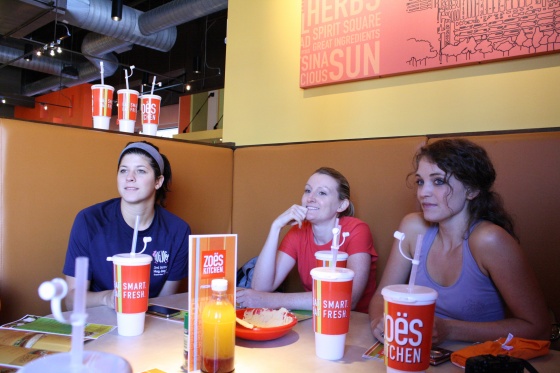 Cassie, Brittney and Katie looking contemplative.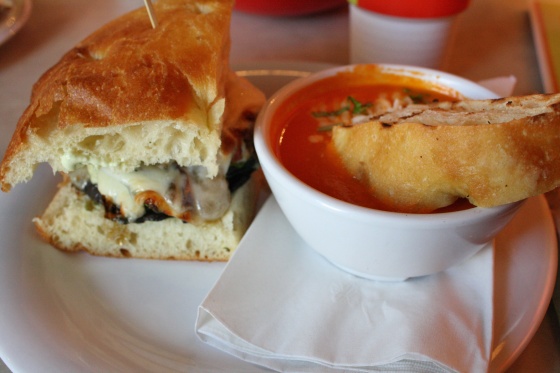 My pick for lunch: the veggie stack on focaccia with the tomato bisque.  I loved this sandwich.  It was in stark contrast to an unmentionable veggie sandwich I had recently, which had mostly carrots and nothing else on the sandwich. This sandwich had a big slice of beefy portabella, onions, zucchini, and other deliciousness.  The bisque was a nice hot and creamy compliment because I was freezing.  It warmed me right up.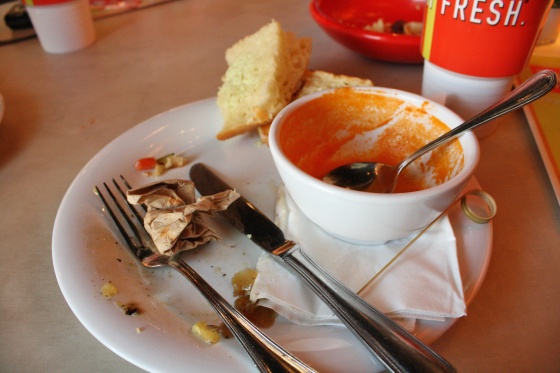 The after shot.  The sandwich had a lot of bread, plus there was a hearty piece of bread in the soup, so I left a bit so I wouldn't be stuffed.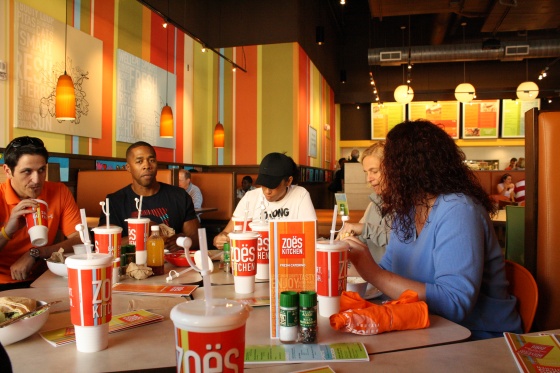 The staff at Metro…unsuspecting of my candid photography.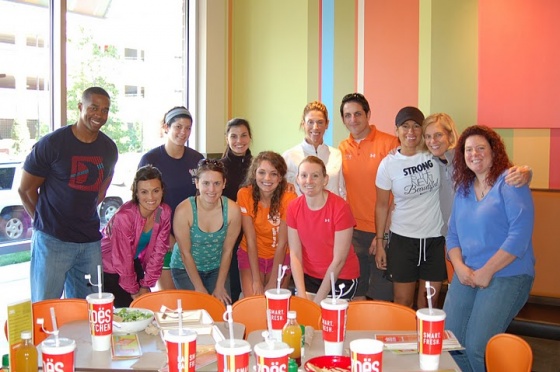 The whole gang.
Now on to the best part…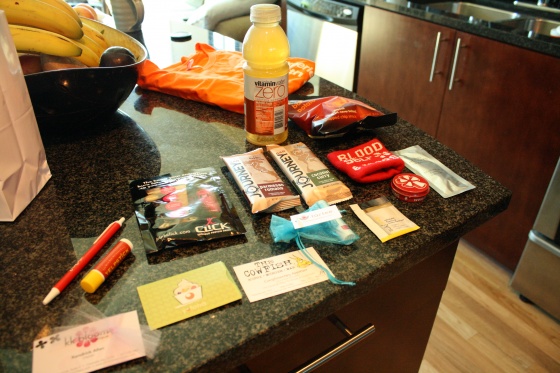 The swag.  I'm a sucker for freebies.  Our swag bag included fun stuff from PopChips, CLICK, Journey Bar andThe Cowfish, a new burger/sushi restaurant.  Clever, huh?
The best part…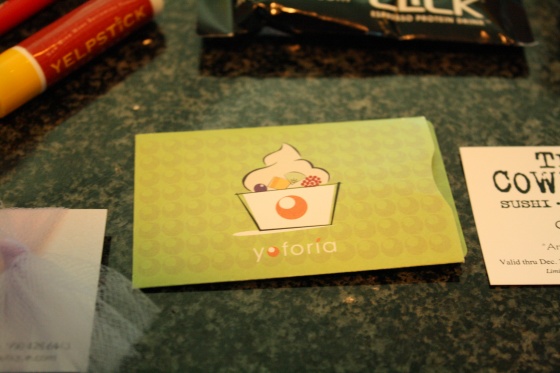 The sweet spot.  How did they know?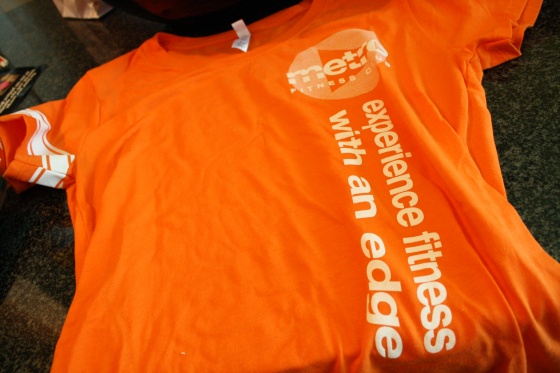 We also received these really cool t-shirts that in fitted WOMEN's sizes!  How considerate.  They thought of everything.
We had such a great time at Metro Fitness Club and Zoë's Kitchen.  They did a great job setting up a really fun morning for us.  Activity + Food = perfect Saturday morning.  Th)anks Gwen for including me and organizing this event! 🙂