I love restaurants, almost as much as I love cooking a delicious meal myself.  But for me, to really truly love a restaurant, there has to be more to it than the food.  As a foodie, the food is so important for me.  However, the restaurants I love, rave about, and return to for special occasions, are those that have impeccable service, a well-developed menu, and an atmosphere with a comfortable style.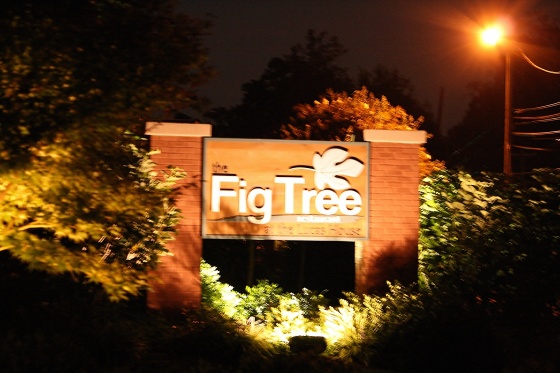 So, when I say that I love The Fig Tree, please don't take it lightly.
After tweeting with Brittany of Mommy Words several times, we decided to meet for dinner.  I was pleasantly surprised when she suggested The Fig Tree.  Brad and I usually save this place for a special occasion, but having a nice meal on a week night sounded like a great idea to me.  🙂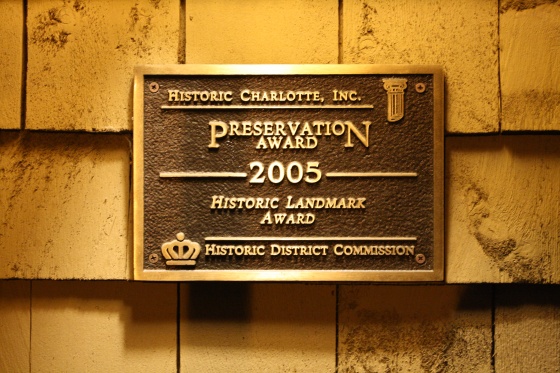 The Lucas House is the home of The Fig Tree, which is a historic landmark in Charlotte.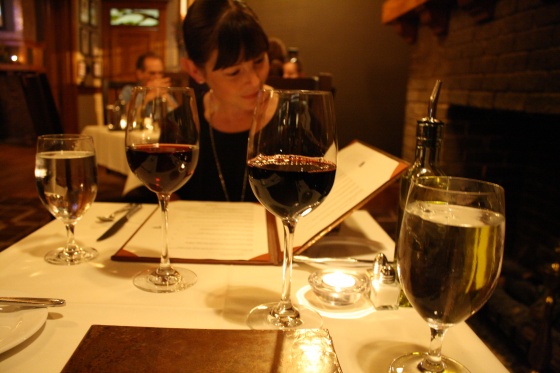 We started out with some delicious red wine; Petite Syrah for me, Pinot Noir for Brittany.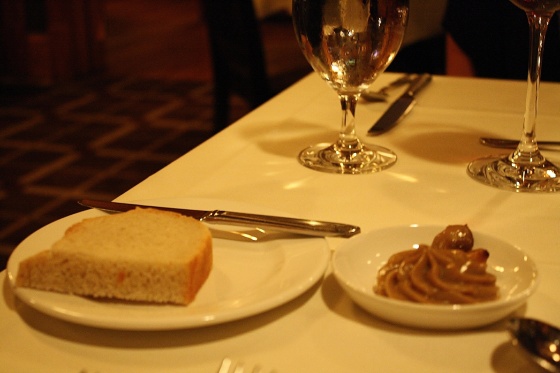 The Fig Tree always serves a garlic spread with bread throughout the meal.  It is yummy and so different than plain ol' butter.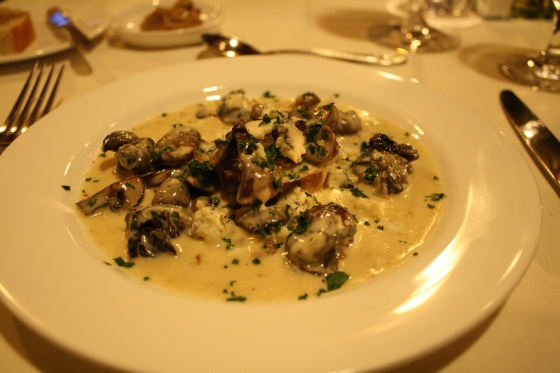 I planned to have a light dinner, but couldn't resist the escargot.  There, I said it.  I love snails.
I forgot how rich this dish is: escargot and mushrooms in a gorgonzola cream sauce with crostini.  Although impossible to see, the crostini is there in the middle, piled high with delicious escargot and shrooms.  I ate every little bite and even dredged my bread in the cream sauce.  Double yum.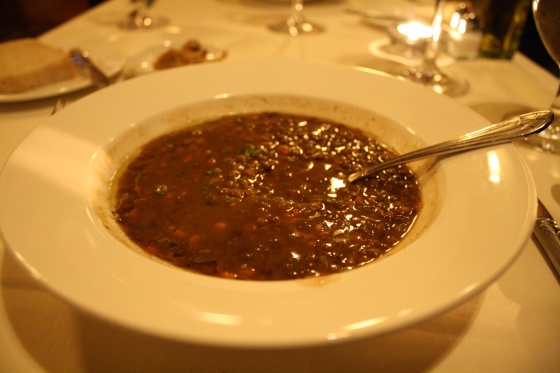 Instead of an entree, I ordered the soup de jour, which was a French green lentil soup.  Very tasty, but I didn't expect any less.  I've never met a lentil soup I didn't like and everything at The Fig Tree is never anything less than delicious.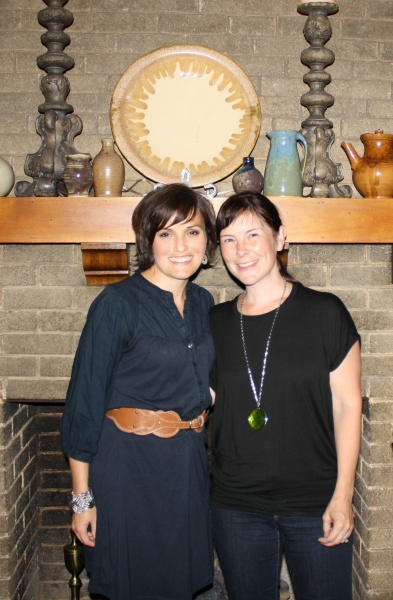 I had a great time getting to know Brittany.  It's interesting to hear someone else talk about the blogging experience who focuses on a different subject matter.  And what cute subject matters.  Brittany's chickadees are precious and very photogenic. 🙂
I can't wait to have a few of my own…well, I can wait, but it's still fun to think about. 😉 In the mean time, I'll enjoy late dinners with new friends at a really special restaurant.
Goodnight!