My roommate from graduate school, Danielle, was in town this weekend so I rounded up a bunch of friends and we all went out to one of our very favorite restaurants, Soul Gastrolounge.
Soul doesn't take reservations so we arrived, knowing we would be waiting on a table for eight for a while.
If you're a Charlottean and you've ever wondered about Soul, get ready.  You're about to see almost the entire menu.  We don't mess around at a tapas restaurant.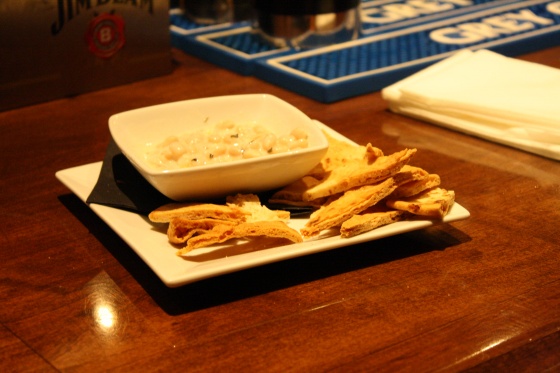 We sipped on drinks around the bar while we waited, talked about everything under the sun, and finally started ordering appetizers to nibble on to ease our grumbling bellies.
White bean & goat cheese dip with pita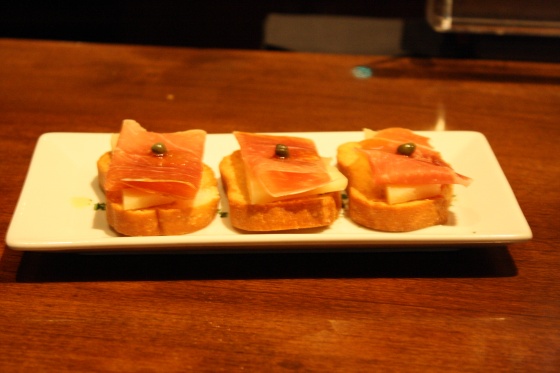 Serrano and manchego on toast (one of my favorites)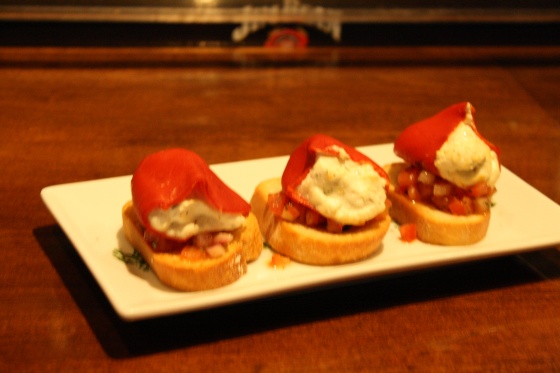 boursin cheese stuffed piquillo peppers on bruscetta
This was my first time trying this and it was incredible.  Incredible.
Finally, it was time to sit and get started on the meal.  Of course, I took this break in nibbling to take photos of my dinner companions.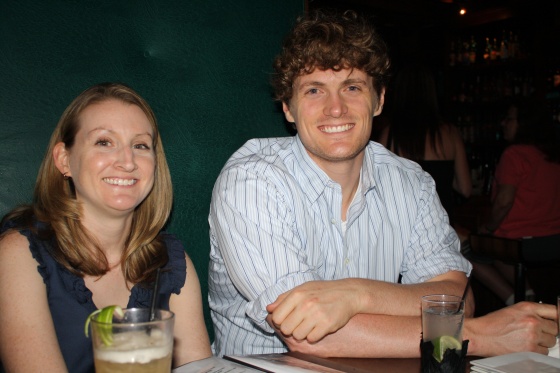 Brittney and Thomas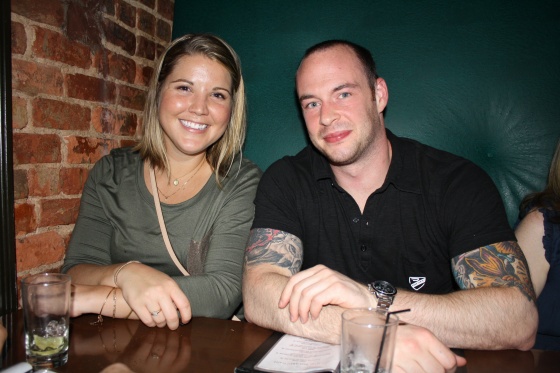 Erin and Josh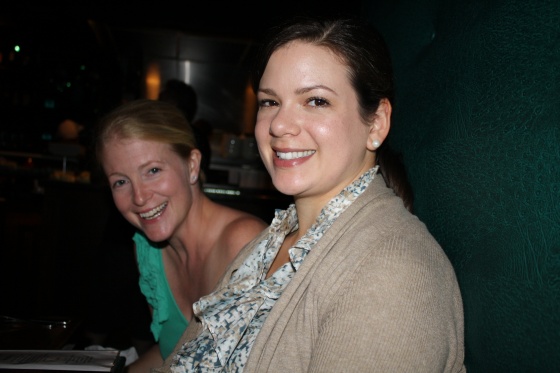 Josie and Danielle (my ol' roomie)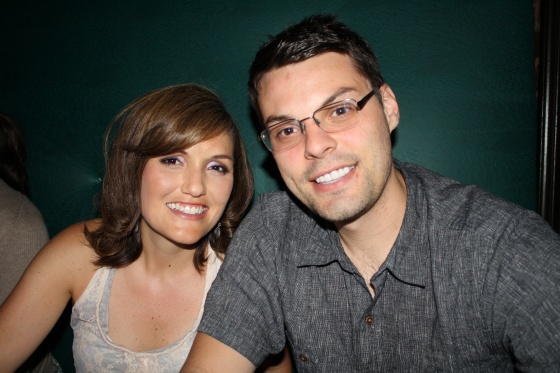 Brad and I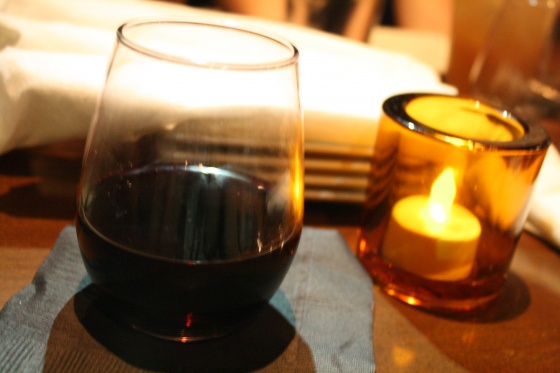 I often drink white wine in summer, but it was just chilly enough in Soul to enjoy red, which is my actual favorite.  This is a Malbec.  I also tried the Super Tuscan while we waited for the table.
Now enough of that.  Bring on the food!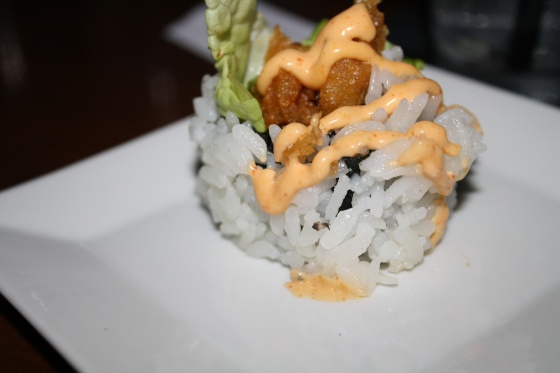 Spider Roll – tempura soft shell crab, cucumber, avocado and capelin roe
Wild Mushrooms on Toast – topped with fried egg and dijon-olive oil drizzle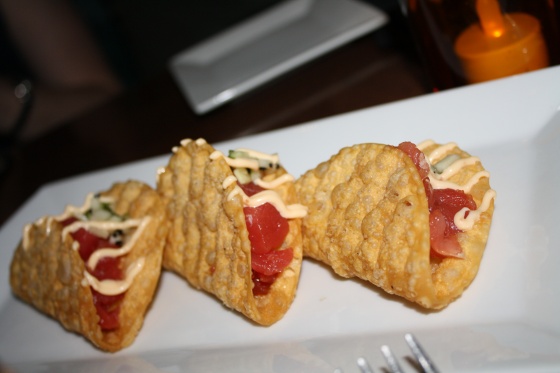 Tuna Sashimi Tacos – Bragg's marinated diced tuna in fried wonton tacos, with sriracha mayo
Everyone I know agrees, this is the best thing on their menu.
T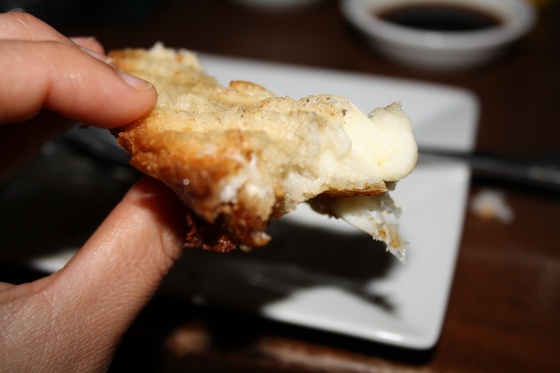 Soul Grilled Cheese – mozzarella, provolone & kasseri chesses, panini grille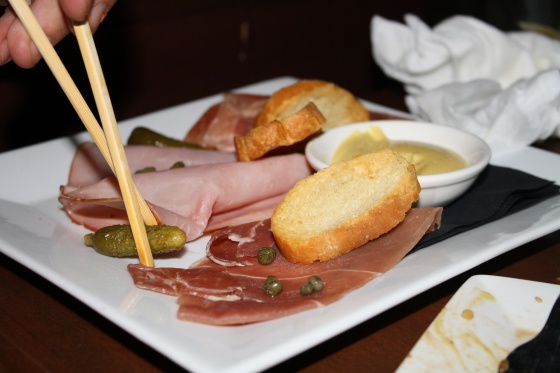 Ham Plate – prosciutto, Serrano, Virginia ham, cornichons, capers, EVO, toasts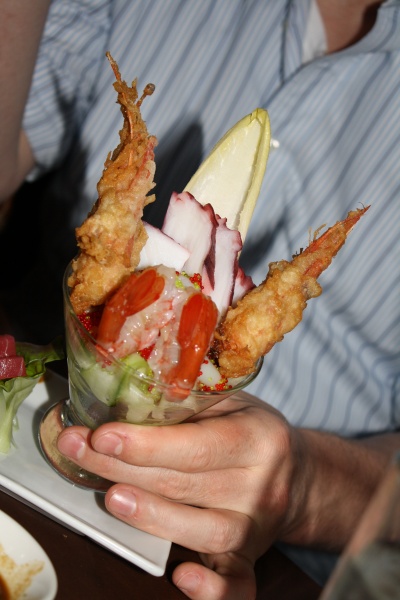 edible decoration from the Sashimi Plate
It had ceviche shrimp, octopus, and fried shrimp heads.
And last, but not least…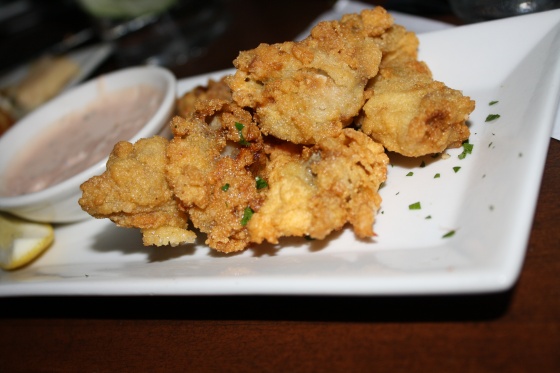 Rocky Mountain Oysters – deep fried veal fries, with spicy ranch
Thee were a few other things that my camera did not catch: a veggie sushi roll and a cheese plate. Dessert was also ordered, which included an orange cupcake, pistachio ice cream, and goat cheese ice cream.  I didn't have a bite. But I did have a bite of everything pictured here and maybe even two bites of the sashimi taco and the cheese plate.
Everything was absolutely delicious as always and I left not filling stuffed, which was a great feeling.  The best part was getting some of our good friends together to enjoy such a lovely meal.  I had a wonderful time, especially catching up with Danielle, who I do not see enough.
I hope you had a lovely weekend! 🙂