Brad and I had plans with a bunch of friends this morning to go to brunch at Bistro La Bon.  BLB has the best, if not the only, brunch buffet in Charlotte.  It's so delicious and has so much variety.  I guess that's why they call it a brunch smorgasbord.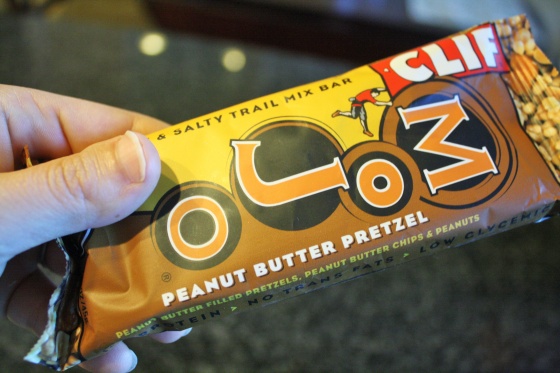 I woke up at 7:30 and knew I wouldn't make it to 11 am without a snack, so I thought it was as good as a time as any to break into another Clif bar.  I rifled through my many Mojo bars and finally decided on peanut butter pretzel.
Sweet and salty?  Dare I say this is even better than the chocolate dipped?  Yes, I believe it is.  The bar is chewy but also crunchy because of the pieces of pretzel throughout the bar.  This one has my vote for best Mojo bar, but I am only two bars into a stockpile that should get me through Armageddon.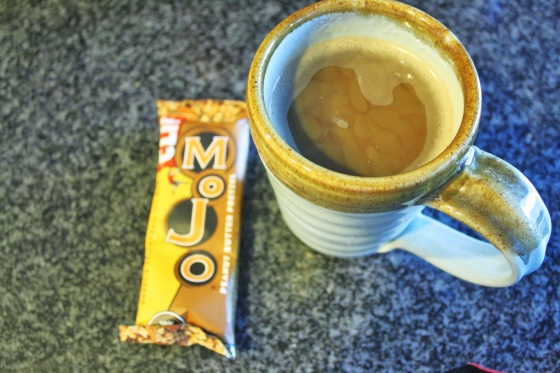 Of course, I wasn't going to make it brunch without a cup of coffee either, at least not without someone losing their head. Just kidding, I did a coffee detox a few months ago and I was perfectly fine.  I just love it for the taste.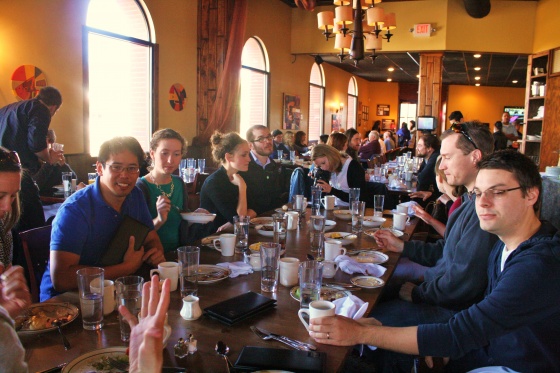 I worked on a freelance piece this morning, then we headed to brunch after showers.  We had a huge party!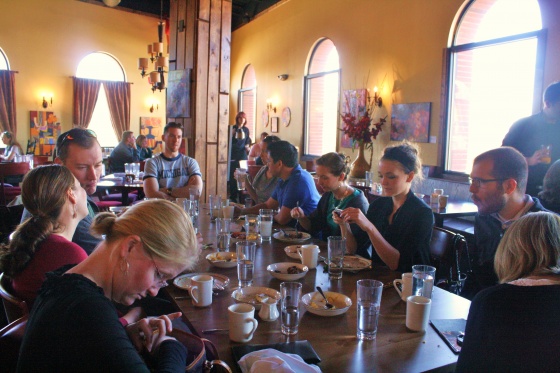 There were 12 people in all.  I think it's funny that in both of these shots, Brittney and Katie are snapping photos of food.  Hey, it's what we do.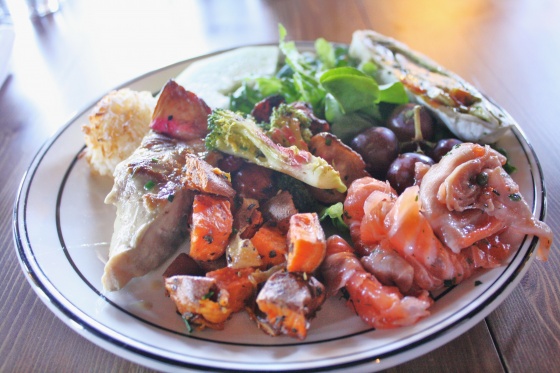 I piled my plate high with food, but managed to make sure half of it was covered with vegetables.  On my plate: curry pork (that was just okay so I only had a bite), my weight in smoked salmon, greens salad, grapes, roasted veggies, sweet potato home fries, mozzarella and pesto, and a coconut macaroon.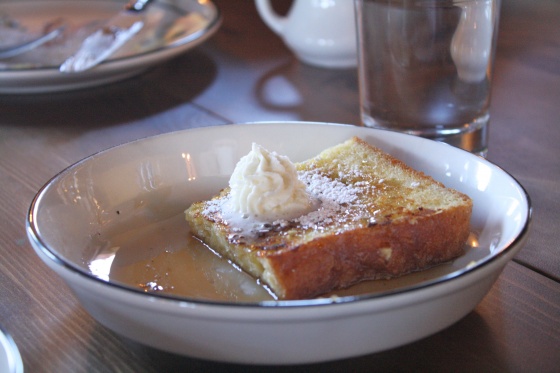 I also had a bite of French toast which comes standard with brunch.  Their waitresses will bring out as much as you want, no kidding.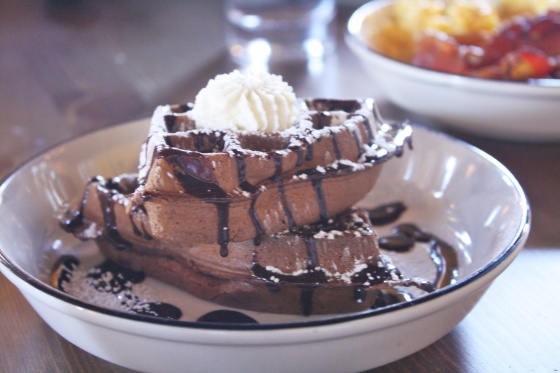 Then there are the chocolate waffles, which I had two bites of as well.  If I had to choose between the two, surprisingly I wouldn't choose the chocolate option.  The French toast is pretty amazing.  But my favorite sweet was the coconut macaroon.  Coconut and me are tight these days. 🙂
We had a really great time and it was fun to get everybody together over for a little pre-Valentine's Day celebration.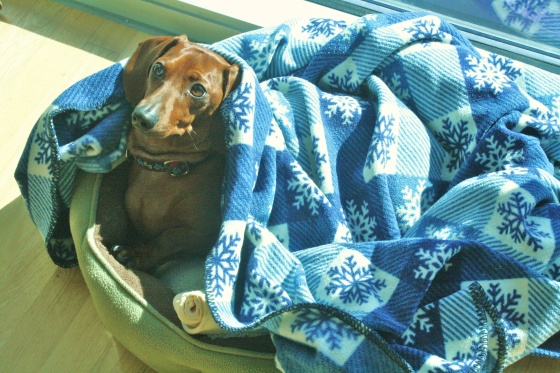 We returned home to find Rascal right where we left him.
Don't let him fool you.  It's not a cold blustery day that requires snuggling under a blanket.  It's 60 degrees in Charlotte and absolutely beautiful.  Perfect for a long run later!
I hope it's beautiful where you are too!