I'm interrupting my 14 days in France recap to mix it up a bit and tell you about a wonderful restaurant I tried last week.
My good friend Mary Jean visited several days after I returned from France and when I asked her what she wanted to do for dinner, she replied — Tapas!
If you know me, then you know my favorite Charlotte tapas restaurant is Soul Gastrolounge, which you can read about here and here.  But there are a couple of other tapas restaurants in town that I haven't tried, so I decided I should branch out a bit.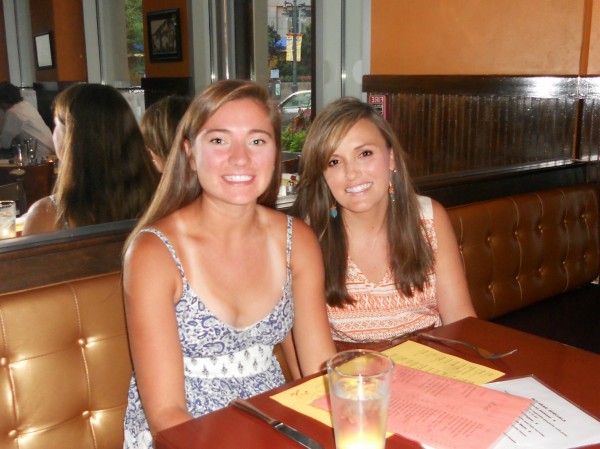 Malabar is a Spanish tapas restaurant in Uptown Charlotte, located in the old Coco Osteria space. It's owned by a restaurant group that has several Italian restaurants in the Charlotte metro area.
Spanish tapas became one of my favorite types of cuisines, after falling in love with Ceviche in Tampa, Florida.  I ate there a few times pre-blog back when Brad was "courting" me. 😉
After several wonderful experiences at Ceviche, Malabar had some pretty high expectations to live up to.
MJ and I had a fun day together — we had lunch with another good friend at my house, went running together, then just hung out until it was time for dinner.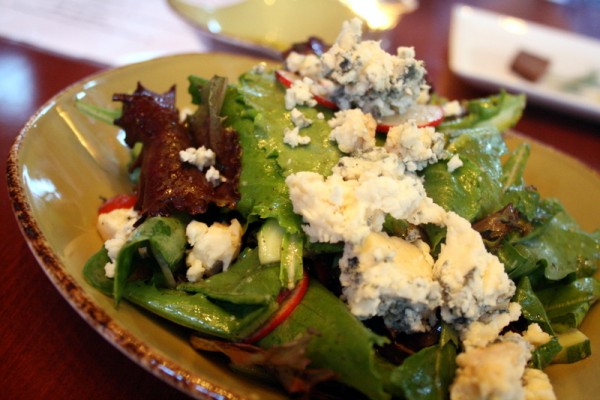 When we arrived at Malabar, I was a bit surprised that none of the interior had been altered.  It looked just like Coco Osteria, except for the new sign out front and the different menus.
I always like to start a meal out with a good salad, but sometimes my fellow dinner companions scoff at this.  Thank goodness, MJ and I have similar taste.
We started with the Ensalada Malabar.
Musculin Mix, Radish, Tomato, Cucumber, Valdean and Blue Cheese, Sherry Vinaigrette
It was fresh and delicious.  They were generous with the cheese and I didn't regret forgetting to ask for the dressing on the side.  I love it when a restaurant knows how to appropriately dress a salad.  If you're wondering what is appropriate, lightly is always the answer.
I also started the meal with a glass of Tempranillo.  Although I had seafood on the brain, I really don't believe in wine pairing rules, unless it's going to make the food and/or wine taste awful.  Drink what you love.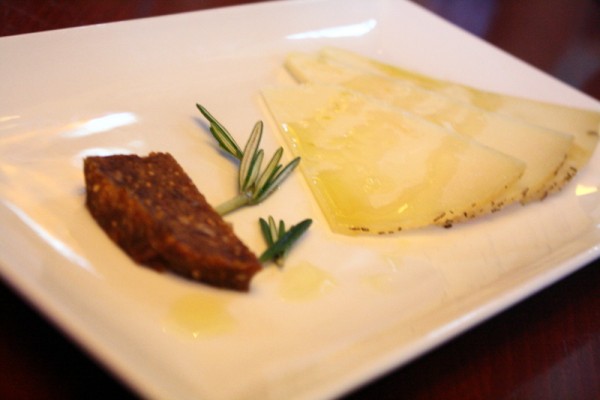 For our second course, I ordered the Manchego.
Aged Sheep's Milk Cheese, Rosemary Rind 
It's one of my very favorite kinds of cheese.  To the left of the rosemary is some dried fig.  It tasted just like the center of a Fig Newton and was wonderful with the cheese.  Sweet + salty is the best thing ever.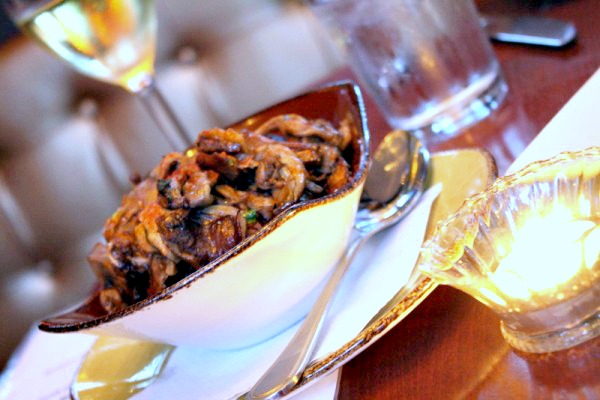 Mary Jean suggested ordering the Champiñones. 
Sautéed Wild Mushrooms 
Boy, was this a good idea! I love mushrooms and these were the perfect meaty companion to our light entrees.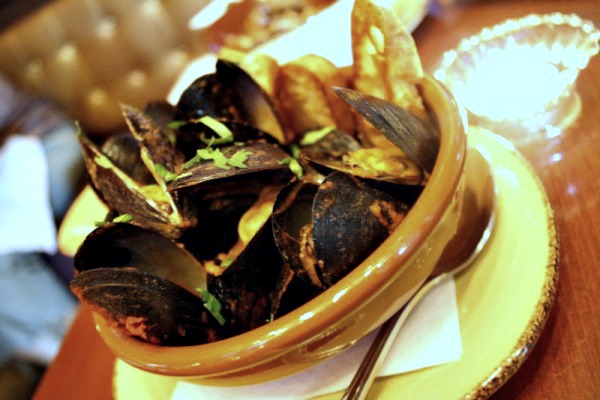 I'm a die hard fan of mussels and can probably name the top five places in Charlotte to order mussels.  I never tire of them and they're almost always the first thing I order when I try a new place.
On the menu, the mussels are called Tigres. 
Mussels, Spicy Red Sauce
I like spicy food, but not too spicy.  The red sauce was just perfect — delicately spicy.  One of the best parts of eating mussels is being able to dip your bread in the sauce so the sauce is always a huge consideration when I give my blessing to a dish of mussels.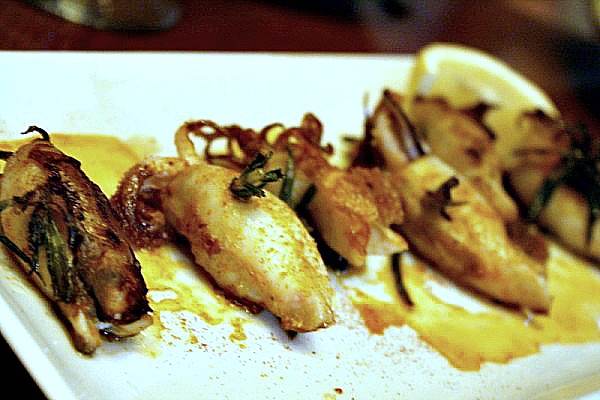 I'm pretty sure MJ likes calamari as much as I like mussels, so that's what she ordered. However, this isn't the typical fried calamari rings you find…oh, just about everywhere. This calamari is marinated and grilled.
Also, the calamari is not cut into rings which it seems everyone does.  I bet there are plenty of people who don't even know what squid really looks like.  I myself was surprised not to see little ringlets when this dish was brought out, but it was a nice surprise.
On the menu, this dish is called Calamar a la Plancha.
Marinated Grilled Calimari
All of the dishes were very fresh and I especially love that they have such a variety of seafood.  The price point is great for what you're getting.  The atmosphere is the type of place you could dress up or show up in jeans and you won't feel out of place.  The outside seating area wraps around the corner of the building and seems like it would be a great place to people-watch, especially during lunch on a workday.
Malabar isn't quite Ceviche, but I don't live in Florida, so I'm not complaining.  I really enjoyed the meal there and can't wait to return to try their other menu items like their Croquetas (small fried food roll with ham and Manchego), Escalivadas (eggplant dish), Boquerones (marinated anchovies), and their Zarzuela (fish stew).