Two weeks ago when Brad's mom and grandma was in town, we did Customshop for dinner.  This time we wanted to go out for pizza.  Brad wanted to try Hawthorne's NY Pizza & Bar, a popular pizza place in the Elizabeth neighborhood of Charlotte.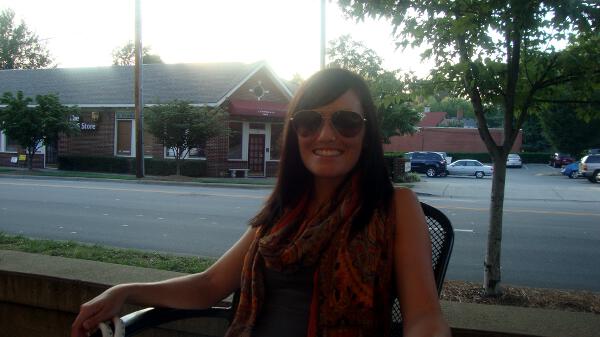 It was slightly muggy but pretty nice outside since the sun was starting to go down, so we asked to sit on the patio where it was quiet and we could talk.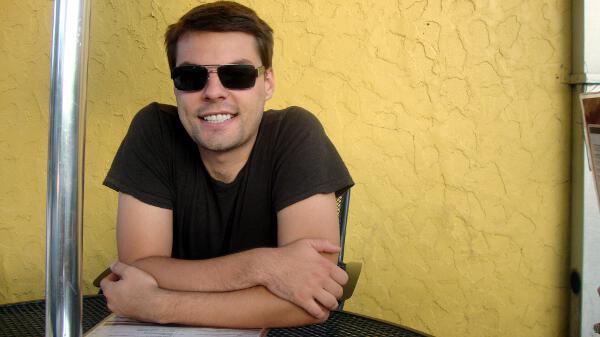 Brad and I both rocked our aviators. 🙂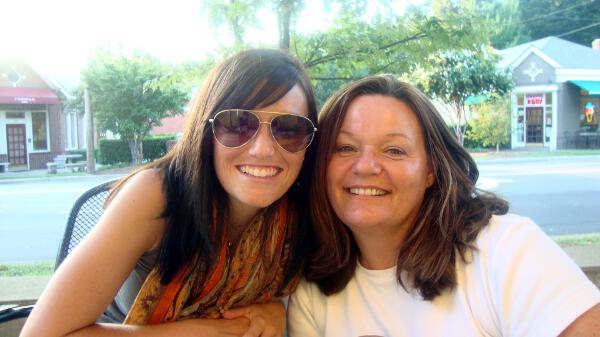 This lady will be my mother-in-law in 7 days.  🙂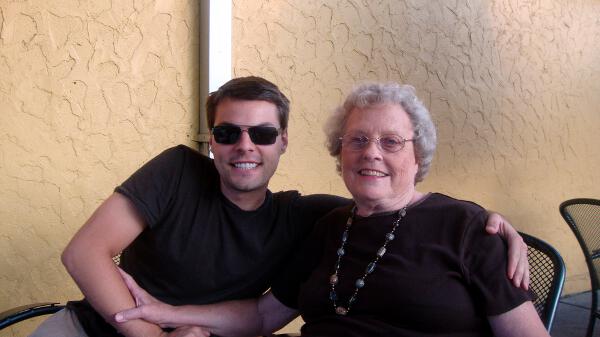 Brad and grandma in matching brown t-shirts.
Studying the wine list.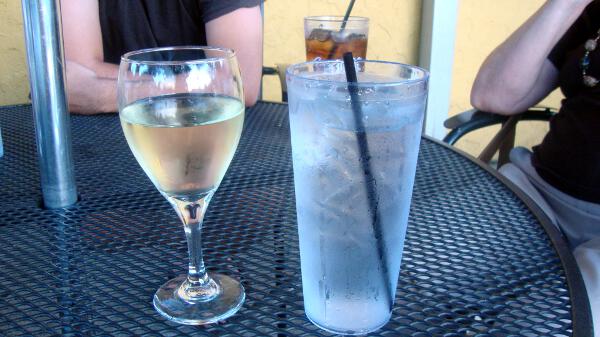 I went with the Friday white wine special (haha, I typed whine instead of wine), a Sauvignon Blanc.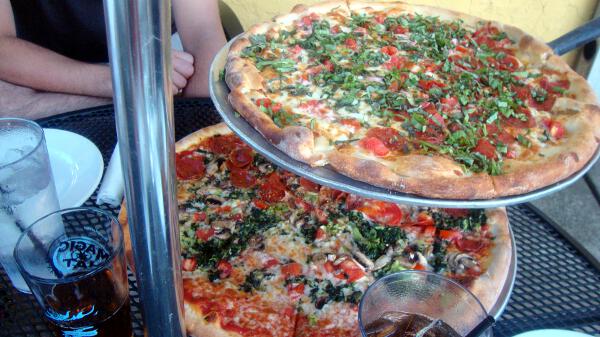 We ordered two 18″ inch pizzas: one veggie and one basil and tomato, both had 1/2 pepperoni per Brad's request.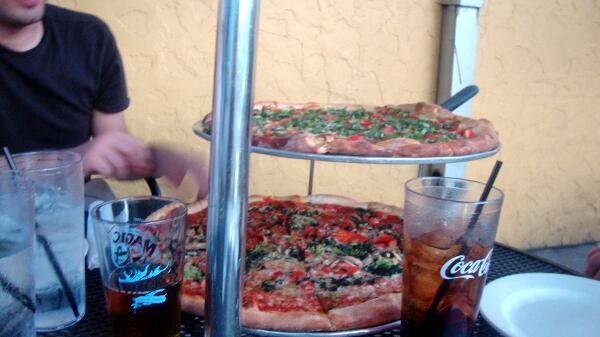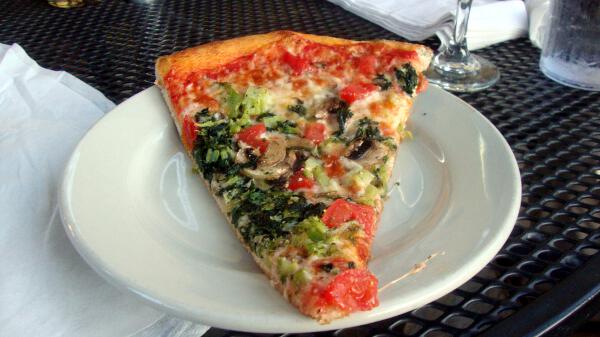 I had one of each…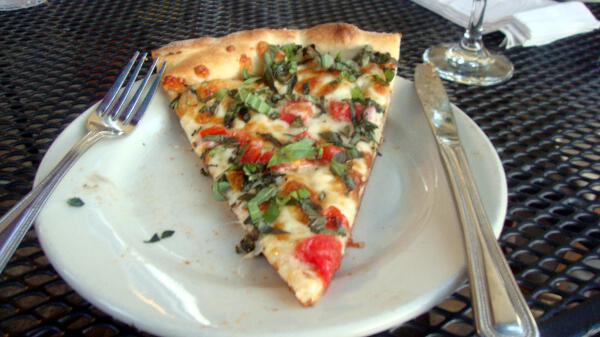 …sans pepperoni.
I liked the veggie more than the basil and tomato because it had marinara, while the basil tomato had no sauce.  I much prefer marinara and lots of it.  I usually request extra, bur our waiter never made it back to our table.  The pizza was delicious and I think the carbs will be well-spent.
I spent the rest of the night wrapping my bridesmaids' gifts, with which Brad was so sweet to help me, blogging….and now…
I've got to head to bed stat, because I'm running 10 miles with Jen tomorrow at 7 am!