This weekend has been full of running, grocery shopping, hanging out with friends, and other shenanigans.
Okay honestly, shenanigans?  Not so much.  It's been pretty tame and I've been asleep by 10:30 both nights.  Early 20-somethings: this is your future. 😉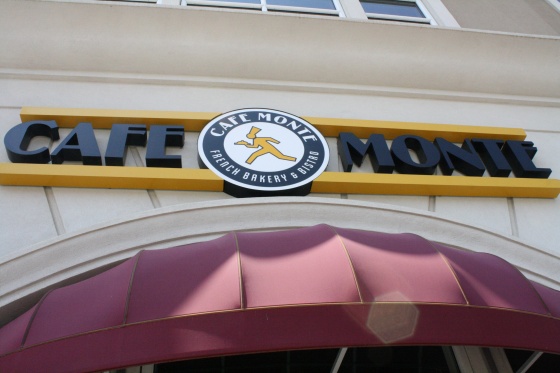 This morning, Brad and I had brunch plans with Jenn and Nate.  It was the first time for all of us trying Cafe Monte and both Jenn and I had Living Social coupons in tow.
Cafe Monte French Bakery and Bistro is known for offering affordable, high quality French fare, exquisitely prepared to order…We make quality French food accessible to all. Bon Apetit! (from their website)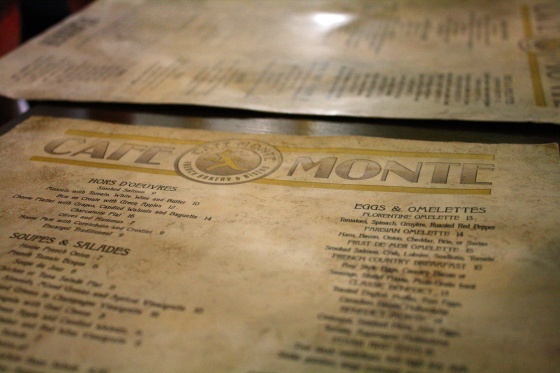 Their brunch menu is pretty expansive, but there was one particular dish that caught my eye.
Jenn ordered a bowl of yummy berries which she generously shared with me.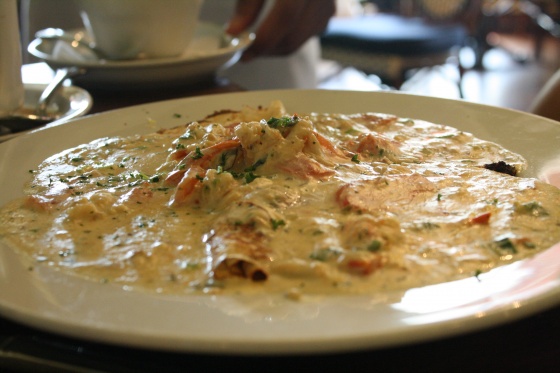 Brad ordered crab and lobster crepes.  They were creamy to say the least.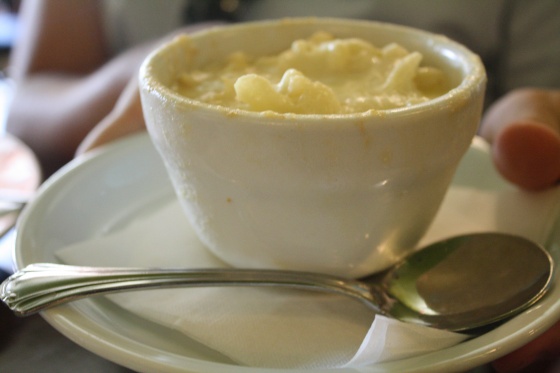 He also ordered the Gruyere scalloped potatoes, which also had cauliflower.
I tried both, which were very rich and very delicious.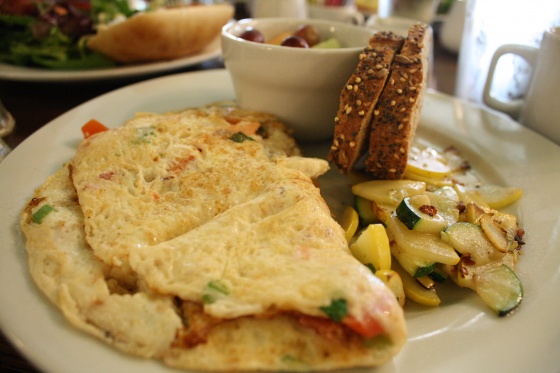 I ordered the Fruit de Mer Omelet, which is French for "fruit of the sea".  In other words, I had an omelet with smoke salmon, crab, and lobster.  I subbed the potatoes for squash and zucchini.  It also came with seeded toast, jam, and fruit.  I also requested the omelet be made with egg whites.
It was very tasty.  I've only stated here how much I love smoked salmon, oh about a thousand times.  Cafe Monte was generous with the smoked salmon, so I was a happy girl.  My omelet was a little on the oily side, but other than that, everything was perfect.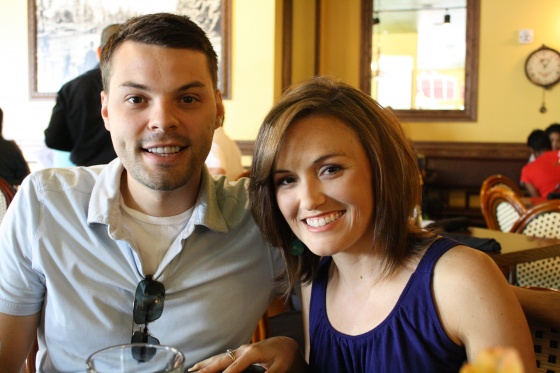 Brad and I had a great time with Jenn and Nate.  However, I felt really bad that I completely forgot that you can only use one Living Social deal per table.  Jenn was nice enough to insist that we use ours and we agreed to do brunch again with them at Cafe Monte again so they can use theres.  The menu is plenty extensive enough to keep me busy for several brunches.