We did it again!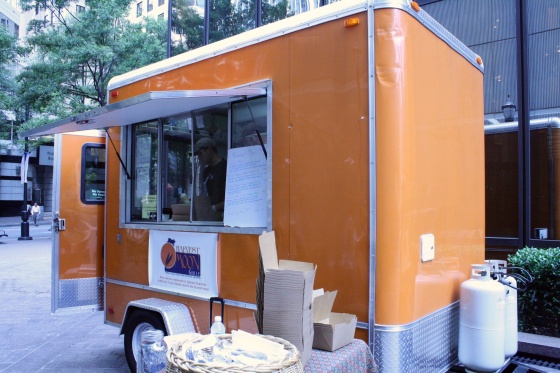 We went food trucking for lunch on Thursday!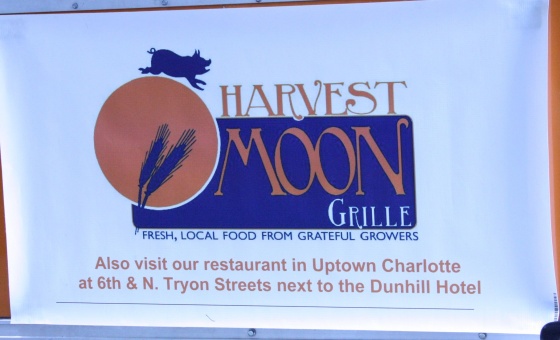 This time, we visited the Harvest Moon food truck, which is open for business Uptown on Tuesdays and Thursdays between Chima and the Bank of America building on Tryon.
They have a brick and mortar restaurant too, both of which specialize in farm to table food.  My favorite!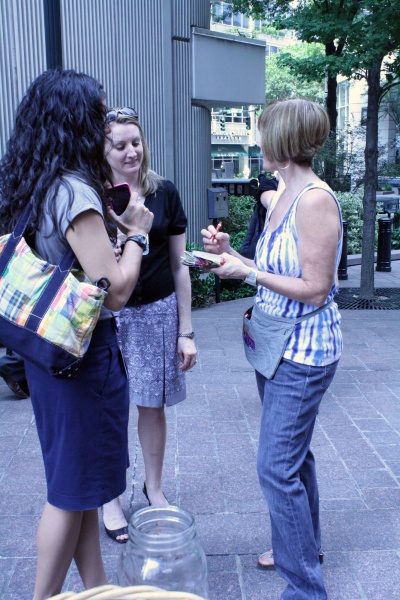 The lovely people running the food cart sure were happy to see food bloggers.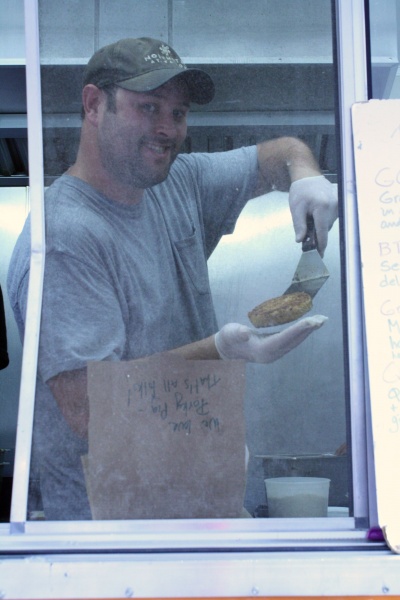 They even posed with our food.  After all, presentation is important!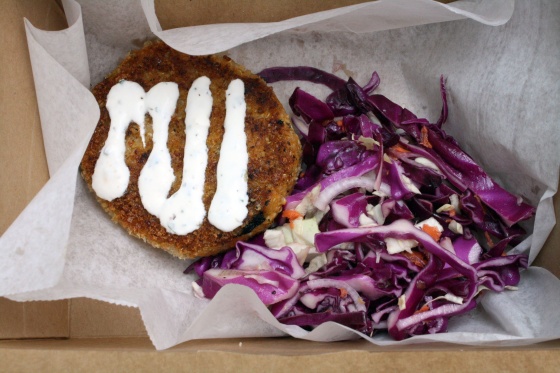 I ordered the quinoa and sweet potato burger with purple cole slaw.  It was delicious! The "burger" was subtly sweet from the sweet potato and the cole slaw was perfect – not too mayonnaise-y, fresh, and crunchy.  It was a delightful light lunch.
I can't wait to try the actual restaurant!  It's on my list of places to try, for sure.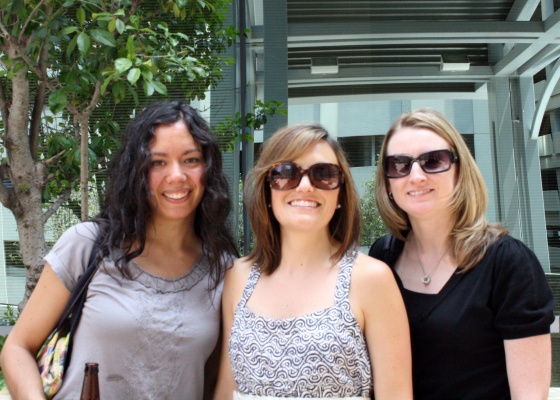 Oh yeah… and the "we" I spoke about earlier was Diana, Brittney, and I .
Is it just me, or does it look like I'm trying to not let my sunglasses slip off the end of my nose?
If you could have any type of food carted to you daily in a food truck, what kind of food would you choose? I think you already know my answer. 😉