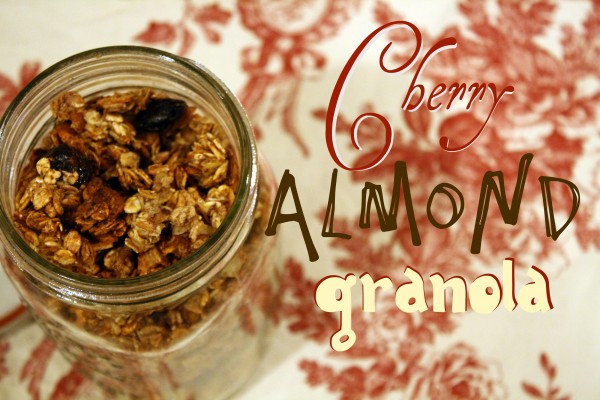 Holy moly! It's been waaaaaay too long since I made granola.
How long? It's been at least since September and maybe even as long ago as last May when I made these crumbly bits of heaven.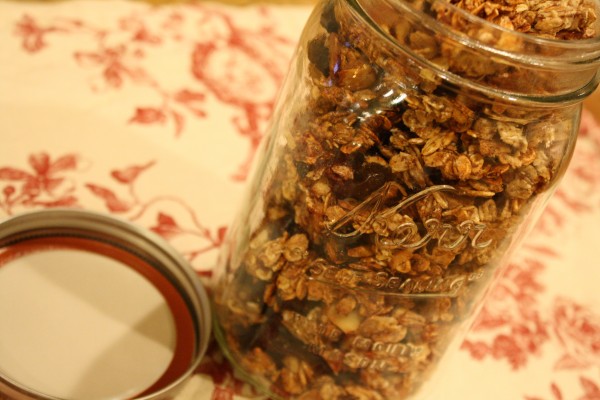 Oh granola, I've missed your slightly sweet, oaty crunch.
I'm so cheap.  I won't buy granola unless I have a coupon.  So unless I feel like making it, I just have to do without.
This should last me about 3 1/2 days.
Cherry Almond Granola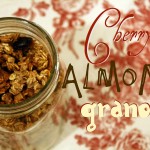 Ingredients
2 cups old fashioned rolled oats
2 Tbsp. flax meal (ground flax seeds)
1/4 tsp. sea salt
1/4 cup organic sugar or NuNaturals Stevia Baking Blend*
3/4 cup apple sauce
3/4 tsp. almond extract
1/2 cup raw almonds slivers
1/2 cup dried cherries
1 teaspoon extra virgin olive oil or canola oil
Directions
Combine all dry ingredients: oats, flax, sugar, and salt. Mix well. Add apple sauce and extract and stir well. Lastly, add in the almond slivers and cherries, and stir to combine.
Oil a large baking sheet. Spread granola out as thinly and evenly as possible. Bake on 350 degrees for 20 minutes. Remove from oven and stir. Bake for an additional 15 minutes. Remove from oven and stir, breaking apart the large clumps of granola. Lower heat to 250 degrees and cook for an additional 10 minutes.
*If you love sweet granola, add an additional 2 Tbsp. – 1/4 cup of sugar. Sweeten to taste by adding a bit, stirring, then tasting and adding more to meet your preference.
This granola is just slightly sweet — just the way you like it.  And you really could adapt it to use any mix-ins that you like.  I'm thinking cacao nibs (stirred in after cooking) would be magical.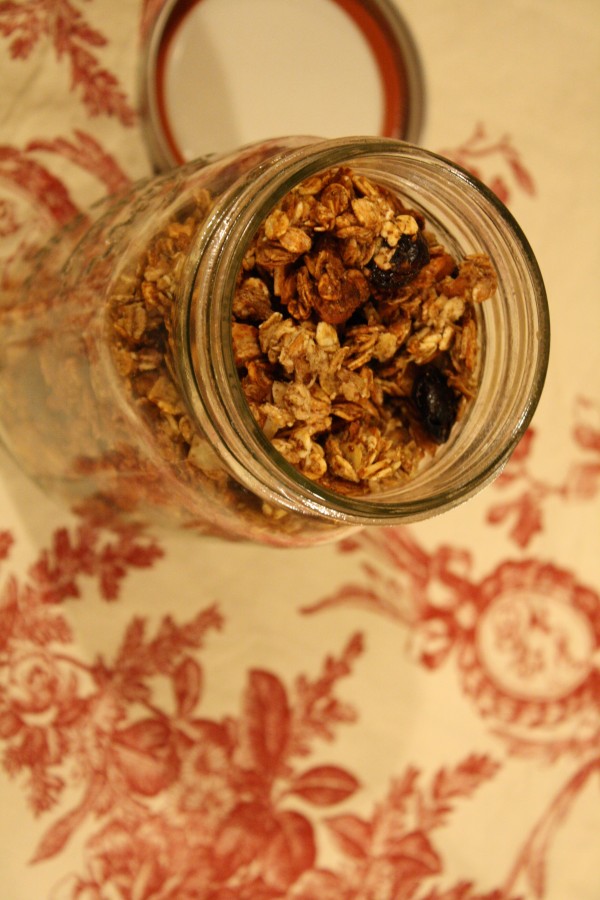 You might be wondering what I do with a huge jar of granola in 3 1/2 days.  Meanwhile, I'm thinking what can't you do with granola?
My absolute favorite thing to do?
Eat it over a big bowl of chocolate cherry bomb.
Well, either that or shove it in my mouth by the handful. 🙂
***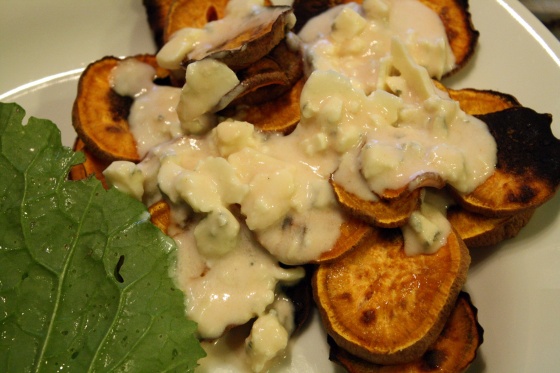 Looking for some recipe ideas for Super Bowl Sunday?  Check out my latest SavorNC blog post for some fresh ideas!
***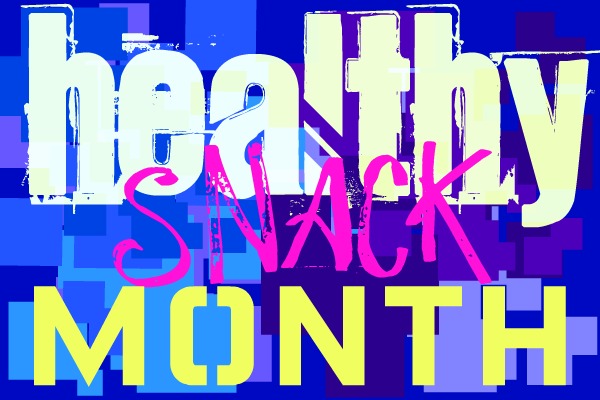 I'm declaring the month of February to be Healthy Snacking Month.  Every day, during the month of February, I'll post a different healthy snack on my Foodie Fresh Facebook page. At the end of the month, I'll post them all in one big post full of healthy snacks!
Follow me on Facebook to see my daily snacking!