You know what this Monday needs?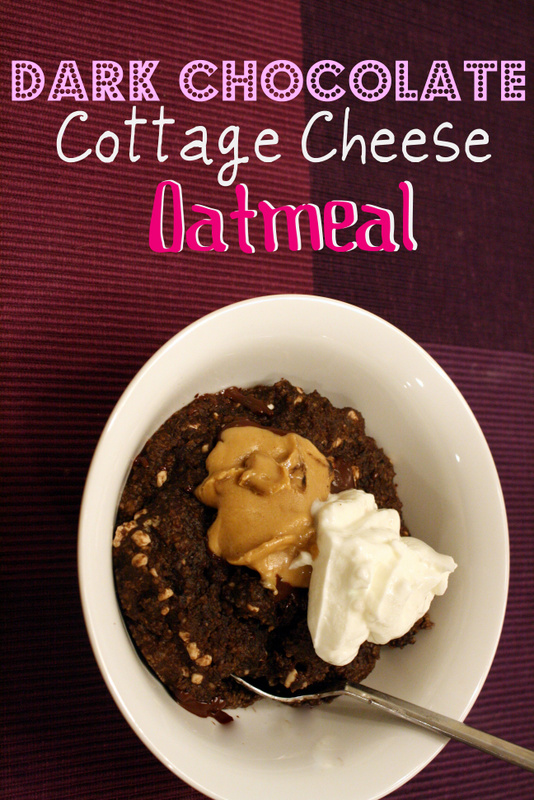 Some chocolate.
Some dark chocolate.
Rich and lucious.
Bitter, yet sweet.
Packed with a protein punch of cottage cheese.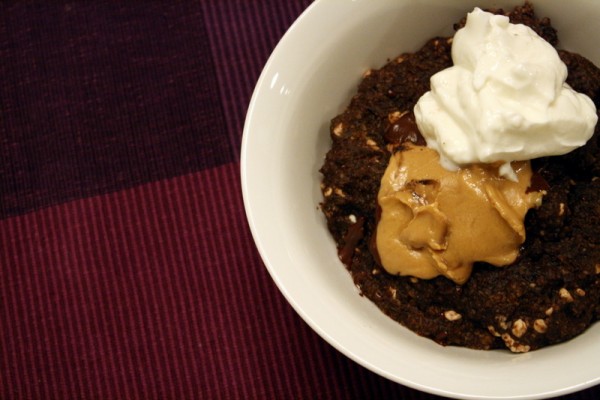 Did you get out of bed this morning?
Then you deserve this.  You've earned it.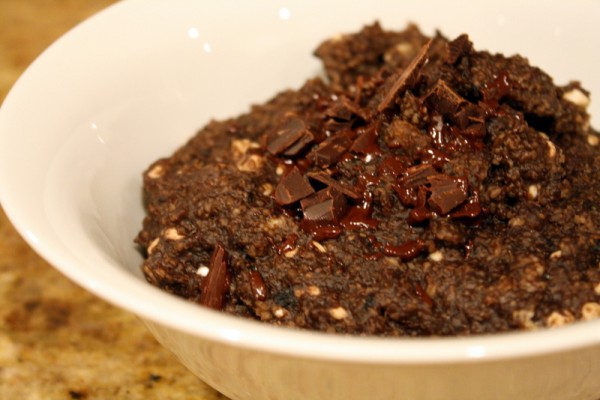 The toppings totally make this bowl of dark chocolate oats.
I topped it with 1/4 ounce of premium dark chocolate.
Watch it melt.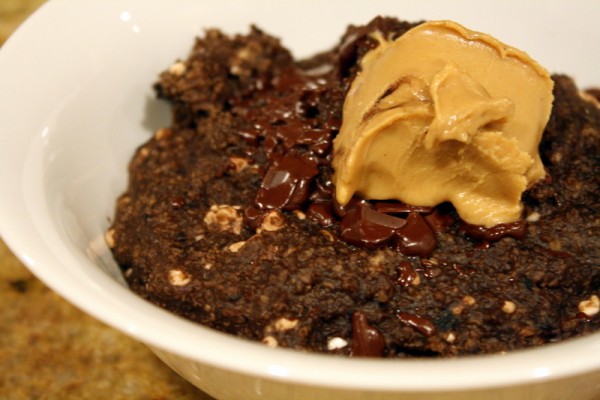 Then I added one tablespoon of creamy peanut butter.  Love that healthy fat that keep me full until lunch!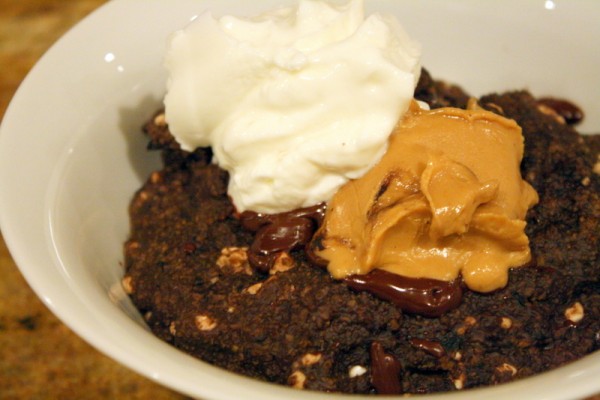 Greek yogurt totally makes a bowl of chocolate oats.  Seriously.  Don't make chocolate oatmeal without topping it with Greek yogurt.
Don't. do. it.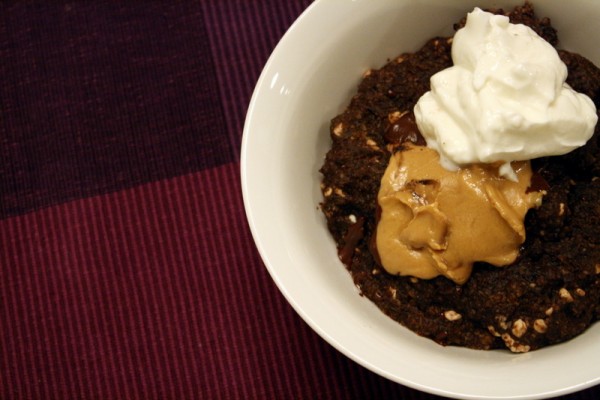 Dark Chocolate Cottage Cheese Oatmeal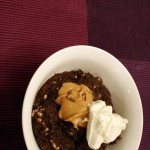 (Serves 1)Kelly Davis2012-02-06T19:00:36+00:00
The secret ingredient that makes this oatmeal so incredibly amazing is Hershey's Special Dark Cocoa Powder. I love this stuff so much. I don't think I can ever go back to plain ol' boring regular cocoa powder again.
Ingredients
1/2 cup rolled oats or oat bran (I like oat bran)
1/2 cup unsweetened almond milk (or milk of choice)
1/2 cup water
1/4 cup cottage cheese
1 Tablespoon Hershey's Special Dark Cocoa Powder
1/4 ounce premium dark chocolate, chopped
1 Tablespoon creamy peanut butter
1 big dollop (~2 Tablespoons) fat free Greek yogurt

Directions
In a small pot, heat the oats, almond milk, and water until they come to a boil. Lower heat and allow to simmer. Add cottage cheese and stir well. When oats have reach desired consistency, remove from heat and stir in cocoa powder.
Put oats into a bowl and top first with dark chocolate, then peanut butter and yogurt.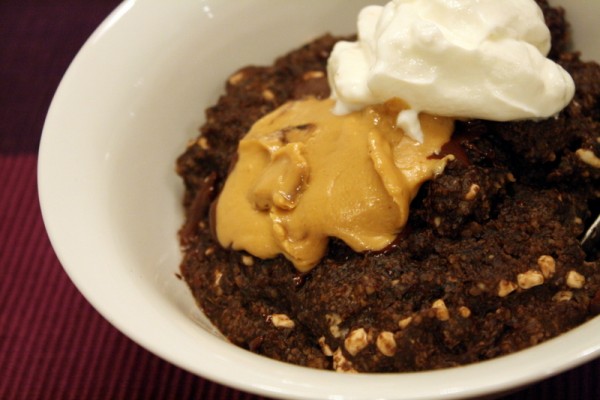 Proceed to devour.
Monday morning calls for dessert, no?
*
*
*
Monday night calls for wine.
Happy Monday.