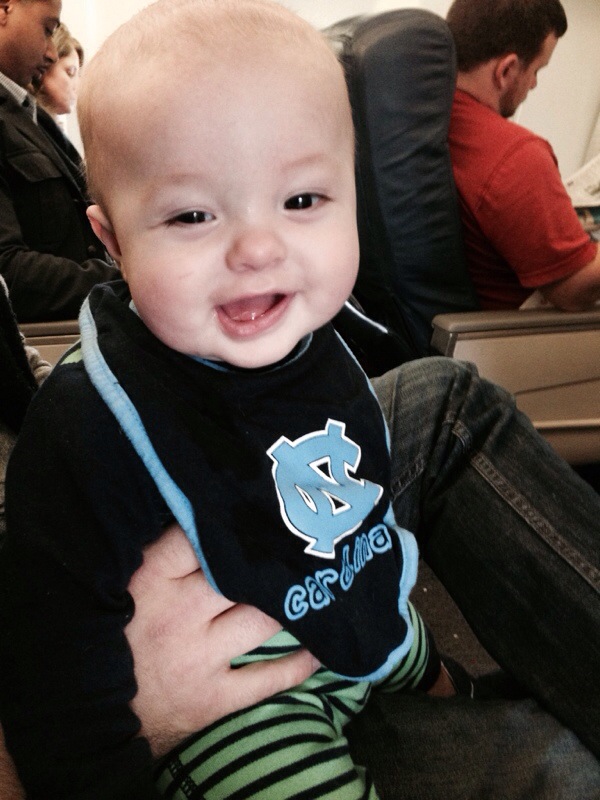 Elliott's first plane ride was a great success! We flew to DC a couple of weekends ago to attend a belated holiday party for Brad's work.
I attribute the successful flight to:
* Nursing E during takeoff and landing (and in reality practically the whole flight ).
* The fact that E loves to sleep on me.
* Our upgrade to first class which meant more privacy and room (a perk from having a husband who flies all the time).
* Just having the luck to have a good baby.
Dress: White House Black Market // Shoes: Nine West // Clutch: Nordstrom consigned via Threadflip
Here's the dress I wore to the party that I mentioned in this post.
I actually ended up choosing the third clutch that no one picked as their favorite when I asked for y'all's opinion. However, what I failed to mention was that it was a "better" brand (IMO) than the other clutches. Also, the owner knocked $10 off her asking price which helped make my decision a lot easier. The clutch is also a lot prettier in person. Too bad I didn't get a better shot of it.
The party was fun, but after being up since 5:30 that morning with E, I was beat by 10:30 pm. I definitely can't hang like I used to.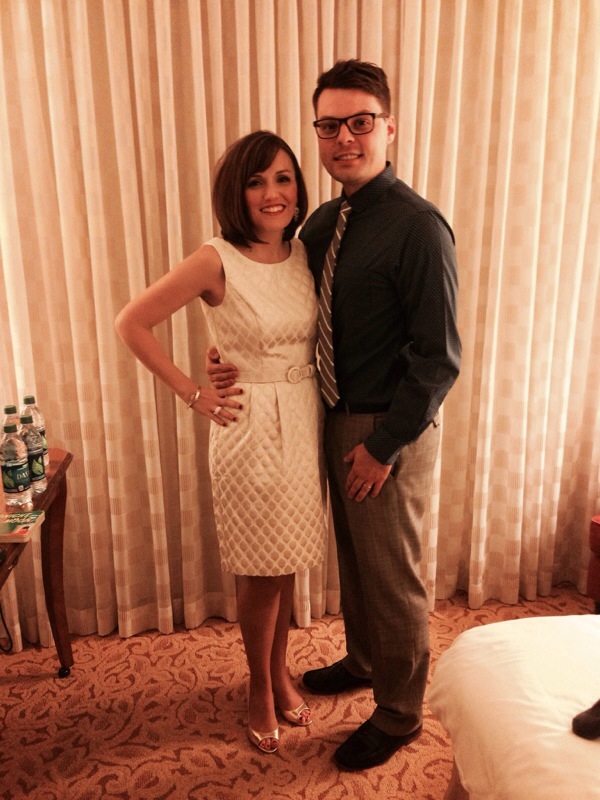 I was super rushed to get ready and get downstairs to the hotel lobby to meet friends before the shuttle took us to the party, but we managed to snap this photo before heading out for the night.
Brad's parents went to DC with us to watch Elliott while we went to the party. It made me feel so much better knowing he was with them at our hotel. I'm just not ready to leave him overnight just yet.
The next day we switched hotel rooms to be in downtown DC. While I would love to say that we did a lot of sight seeing, we mainly slept and ate the next day and a half. I feel like I perpetually walk around with just a little less sleep than I need and it was too tempting to have my in-laws there who would love nothing more than to take E back to their room for playtime. So I saw a lot of the bed at The Mayflower Renaissance and it was glorious.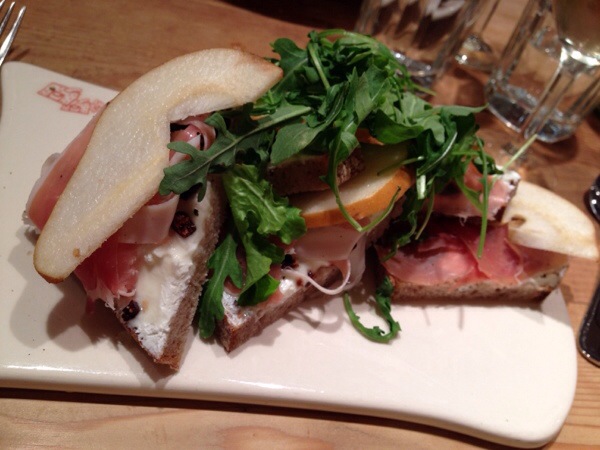 One of the best things I ate in DC was a tartine from Le Pain Quotidien, which I was surprised to find is actually a chain. A tartine is an open faced sandwich. Mine was topped with pear, prosciutto, and "farm cheese" which I'm pretty sure was Marscapone. Delicious! Now how do we get this chain to set up shop in Charlotte? The closest one is Cornelius.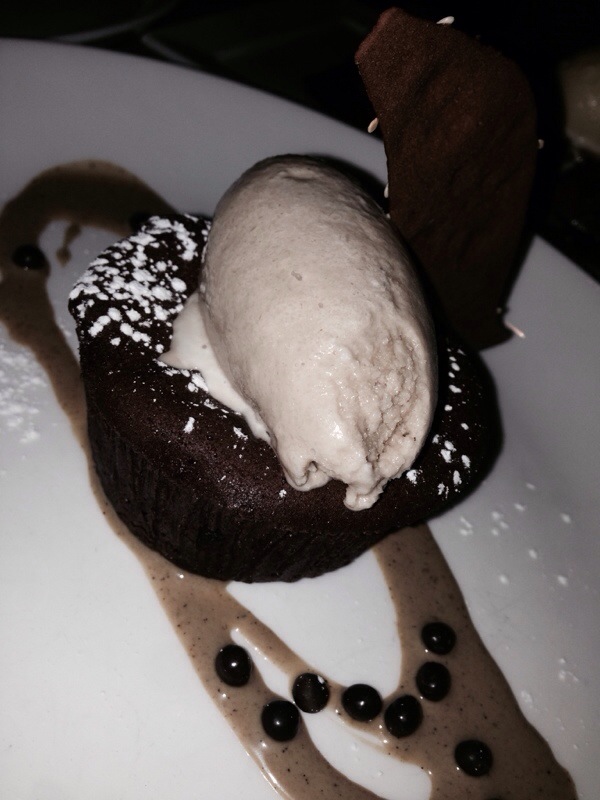 Proof. I ordered the Warm Chocolate Hazelnut Cake which was yummy and decadent but would have been a lot better if it had actually been warm. I also would have loved it it had an oozy chocolate center. I could definitely get behind that!
>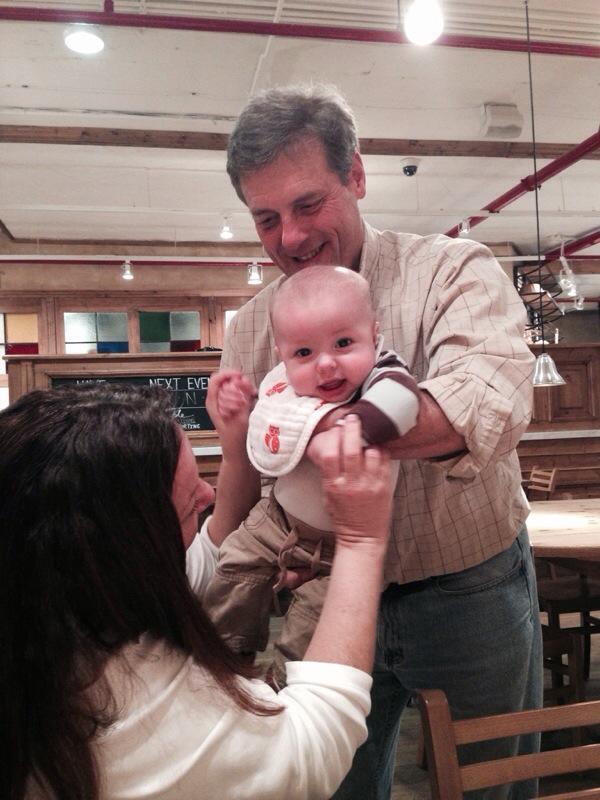 It was really nice to get out of town for the weekend. What made this trip possible was Brad's parents graciously agreeing to go with us to babysit Elliott. My little guy is so lucky to be so loved by both sides of his family and I couldn't ask for better in-laws.