Last Thursday I joined my *new* friend Amy for lunch at Toast.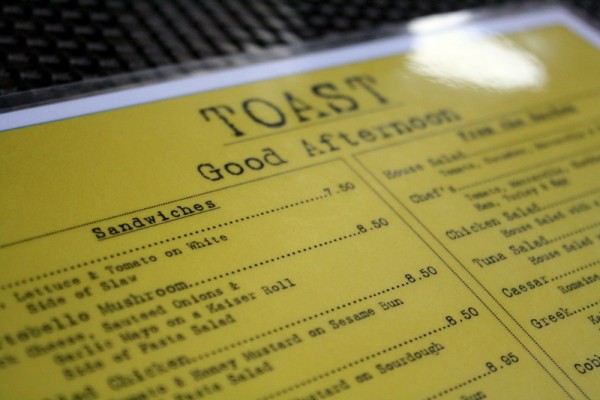 I've been to Toast in Davidson with my good friend Keia.  But I've never been to the one in my own neighborhood.
There's a back story to this story that just goes to show how sweet and forgiving Amy is and what a mess I am.
A couple of weeks ago, Amy and I had plans to go to lunch.  Meanwhile I realized that if I was ever going to join my best friend  in a cabin in the mountains for her birthday while she was vacationing for the week, I was going to have to go on Sunday, because my week had filled up fast.  I headed up Sunday morning, with plans to return Monday evening.
The cabin had no cell phone reception, must less Wifi.  It was a wonderfully fun 30ish hours.  I always have fun with my BF, her hubs, and my her precious little girl, Lizzie. But I forgot one important thing.  I forgot about my lunch plans with Amy.
As soon as I drove down the mountain and checked my email at a red light (don't pull me over, I was stopped and undistracted), I saw an email from Amy.
Mortified.
How rude and thoughtless of me to forget her!  Mortified is the only word I have.
But Amy was gracious and wonderful and we made plans to meet again.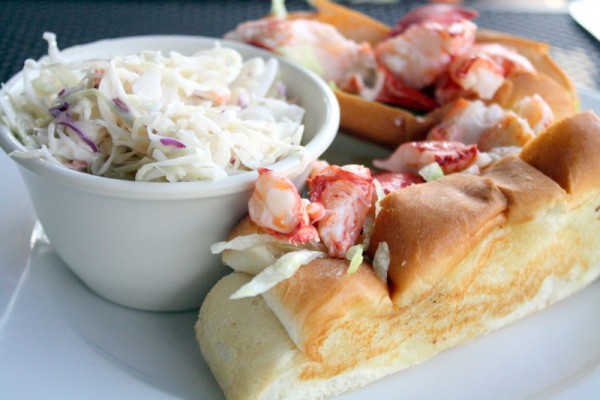 Another one of those "why Amy is so wonderful in my book" things is that she shares her food.  And if you know me, like really know me, you know that this is a prerequisite to being my friend.
I hate to be prejudice but if you don't share food, I'm very sorry, but we just can't be friends.
I'm sure you're very nice, but you wouldn't like me.  I would annoy you to tears.  I would be all, "Ooh that looks good.  Can I try it?" or  "Want a bite of mine (i.e. can I have a bite of yours?".  That's just me.  And I need people to willingly accept that or we just don't mesh, ya know?
Anyway, Amy is awesome.  I didn't even need to subtly suggest sharing.  She immediately said, "I've tried the lobster roll before and it's really good. Want to split and yours?".
And of course, I said yes.
Amy doesn't lie. The lobster roll was magnificent.
Fresh Maine Lobster on Two Grilled New England Hot Dog Rolls with Shredded Lettuce, Lemon & Old Bay Aioli. Served w/ Chilled Cucumber Salad. 
We conversed about how you can find lobster rolls in Massachusetts, but it's as rare as gold in this neck of the woods.  The lobster was generous and while some lobster rolls are drowning in mayo (usually to make up for the lack of lobster), this sandwich relied on the generous portion of lobster.  And believe me.  It held its own.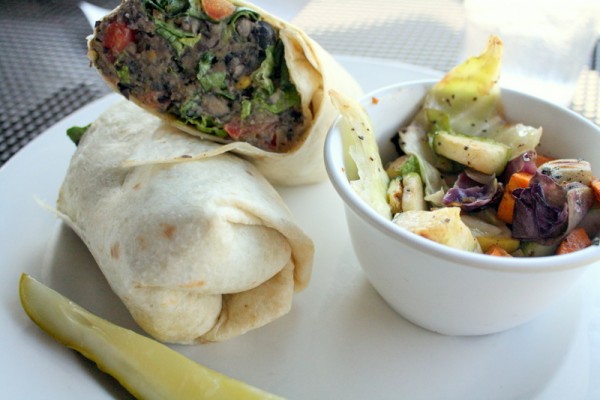 I ordered the black bean burger wrap, which lived up to my high expectations after hearing from several people that it was their favorite menu item.  Amy hit the nail on the head when she remarked that the burger isn't dry like a lot of veggie burgers.  It was hearty, filling, and very tasty, with just enough spices to make it interesting.  I had the roasted veggies on the side and really enjoyed the variety of cabbage, carrots, zucchini, and onions.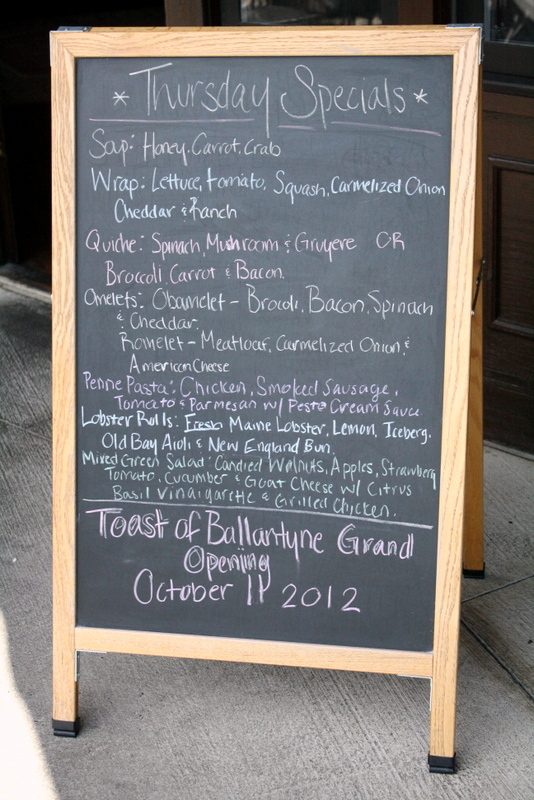 Another thing I love about Toast is that you can get breakfast at lunch.  Because sometimes you just need an omelette, no?
Our service was great.  The food was generous and delicious. Toast is a wonderful choice for lunch or brunch and based on my experience, you probably can't go wrong with them for dinner too.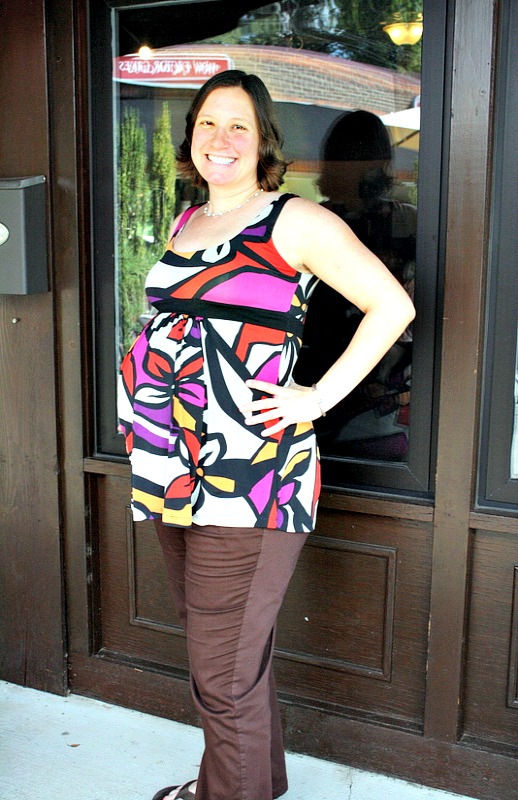 Here's Amy, a few (hopefully) short weeks from her due date.  I can't wait to take her out to her restaurant of choice with her little one in two very soon.
Catering to the needs of a pregnant lady, I suggested a sweet stop for an after lunch treat.  I spied the Cast Iron Waffles stand at Atherton Market the week before and knew Amy would want to try it as much as I did.
Unfortunately, waffles were made for breakfast and the stand wasn't manned once we arrived after lunch.
But I went back the following day…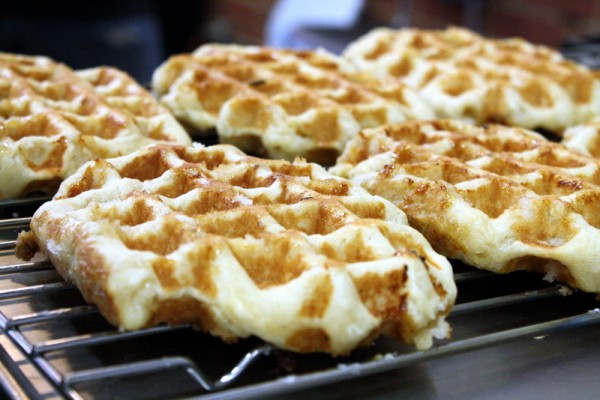 And was blown away by the waffle I sampled with FOUR different waffle toppings.  Amazing.
And you can read all abou my Cast Iron Waffles experience here.