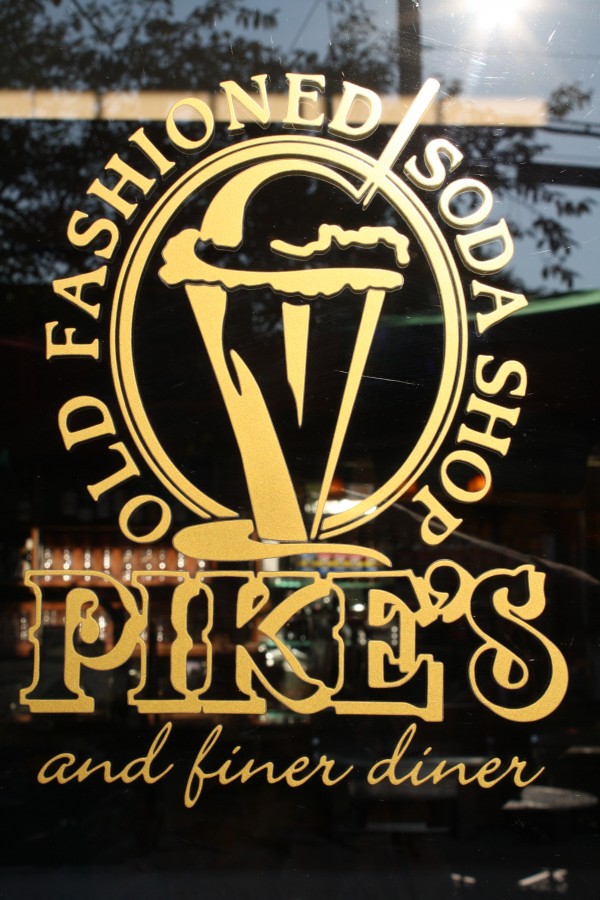 Weeks ago when Brad, Elliott, Rascal, and I headed up to the mountains to the apple orchard, we took a pit stop to meet our friend Gibson for breakfast before leaving town at Pike's Old Fashioned Soda Shop.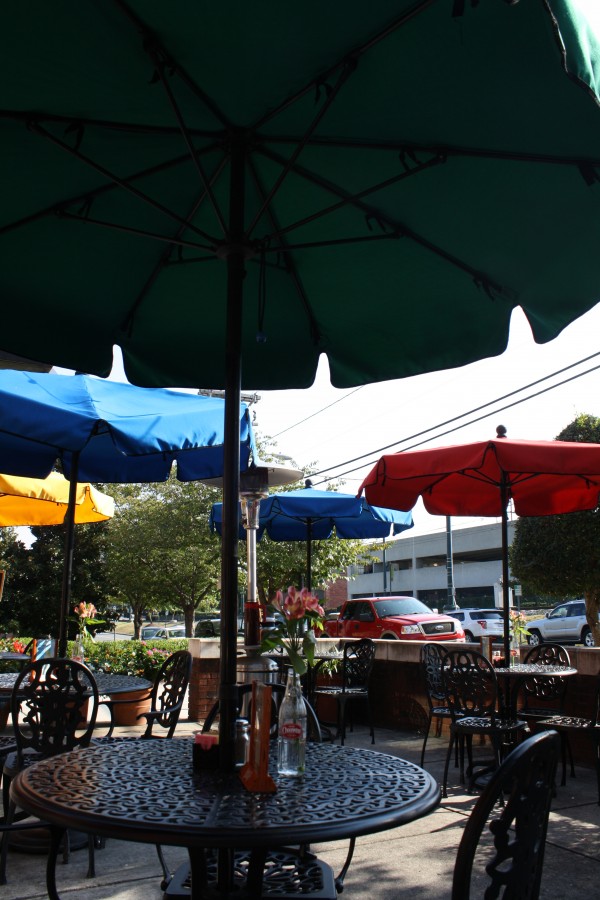 Because we had Rascal with us, we opted to sit outside.  Pike's patio is expansive and the day was beautiful.
At first glance of the menu, I realized that Pike's doesn't just offer brunch, they also offer a less expensive breakfast until 10 am for only $8.00.  Quite a steal when brunch is $13.
Even though we sat outside, I got a few snaps of the "soda shop" interior.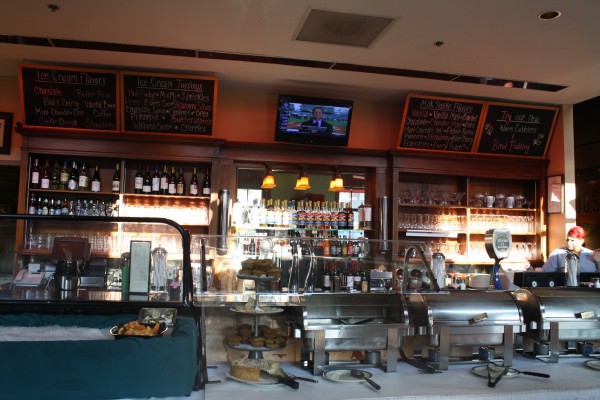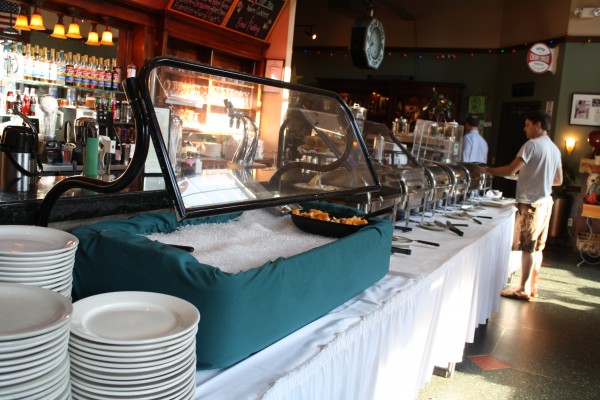 The breakfast has less options than the brunch, but the options are still generous.  Here are a few shots of our plates so you can get a good idea of what they offer on the breakfast buffet.
Brad's plate: scrambled eggs, eggs benedict, cheesy breakfast potatoes, biscuit and gravy, and blueberry muffin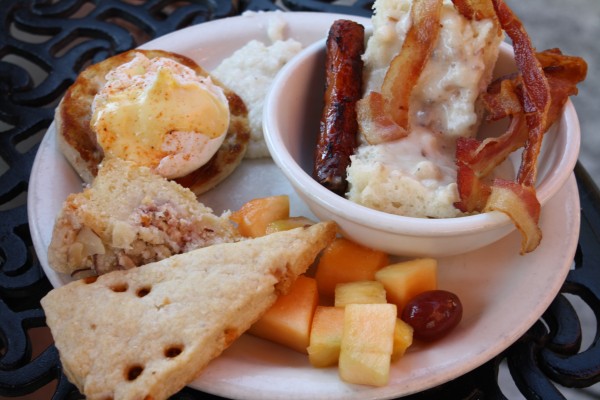 Gibson's plate: eggs benedict, biscuits and gravy, sausage, bacon, fruit, butterscotch scone, and some other kind of breakfast pastry.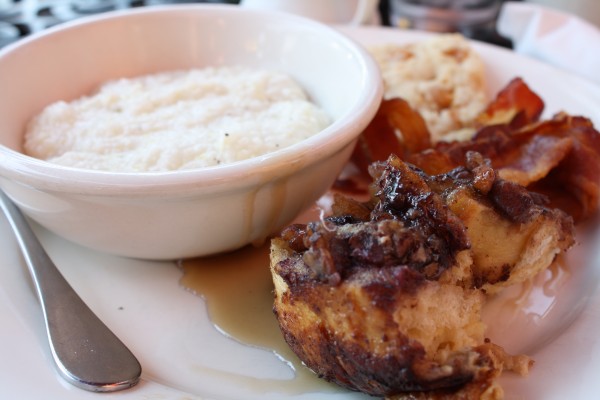 My plate: grits, butterscotch scone, bacon, French toast casserole
and wait for it…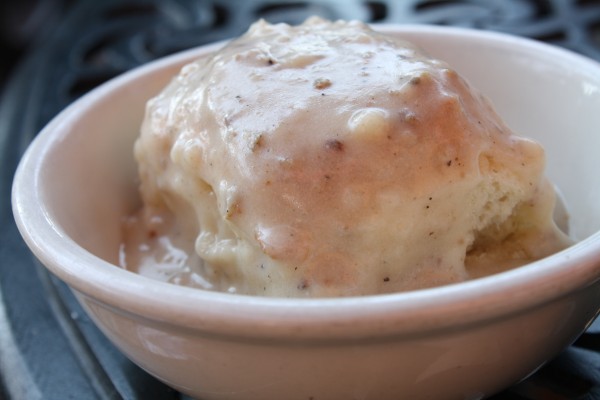 biscuit and gravy.
Biscuits and gravy were a major craving during pregnancy and I don't see that changing anytime soon.
I joked that my breakfast plate was made of white and tans, but everything was absolutely delicious.  I have to comment on the butterscotch scones because there used to be another famous breakfast place in town with similar scones.  Pike's scones are not quite as good as Pewter Rose's scones. Pike's scones are almost cookie-like, but still very delicious.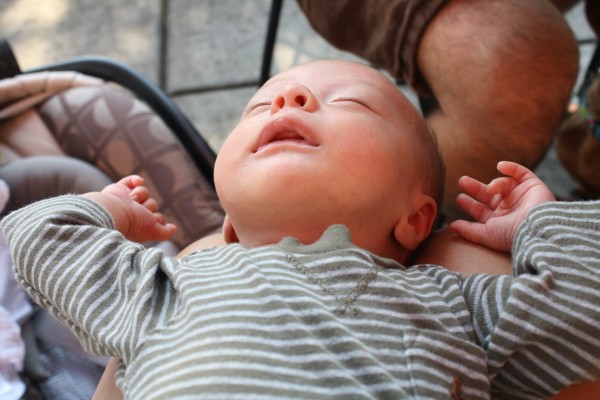 We devoured our breakfast, while someone else had his under my nursing cover before we were off on our journey to the mountains.
Oh my gosh, this breakfast was only a few weeks ago, but Elliott has grown SO much since this photo was taken.  I can't wait for his three month update this weekend.
Back to Pike's…
Pike's is a wonderful place for babies and kids.  I can't believe it took me so long to try it.  I love that they have a less expensive early option on Sunday mornings, but I'm sure I'll be back to try their full brunch menu as well as their lunch and dinner menus sometime soon.