The morning I went into labor with Elliott, I woke up at 8 am and felt what I though was a contraction almost immediately.  However, I know I'm not alone when I say that during the last month of pregnancy, every time I felt any kind of pain in the uterus region, I thought it might be a contraction.  So I didn't take it very seriously.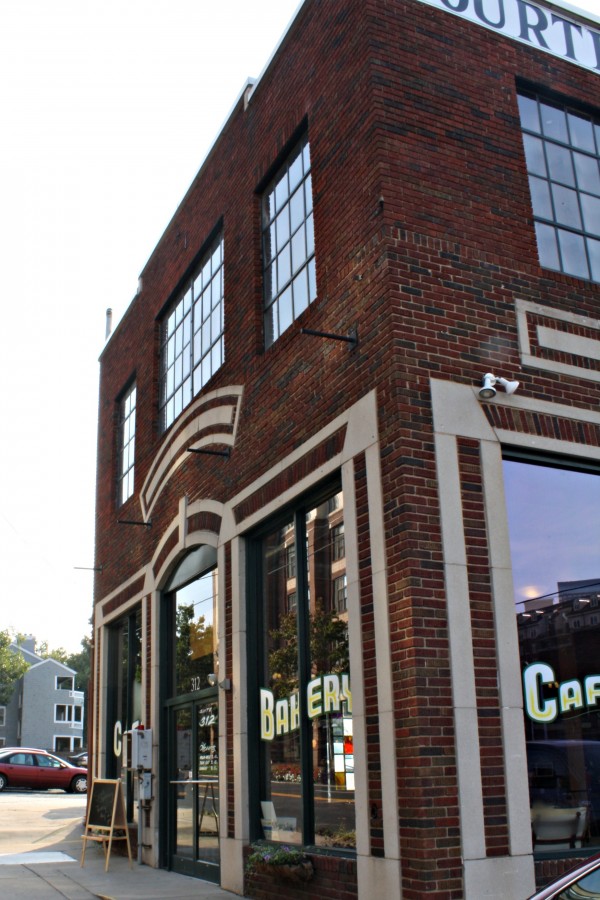 Also, I had just heard the night before about a new bakery opening up in my old neighborhood.  Brad and I used to live in Uptown Charlotte in the Fourth Ward neighborhood, the new home of Fourth Ward Bread Co.
So while I knew that I may or may not be in labor, I did know that there was a chocolate croissant there with my name on it. And although my water breaking in public was one of my biggest fears during my last month of pregnancy, that was a risk I was willing to take.
So I threw myself out of bed, threw on a hat and some clothes, and drove the few miles to Uptown to satisfy my pastry craving.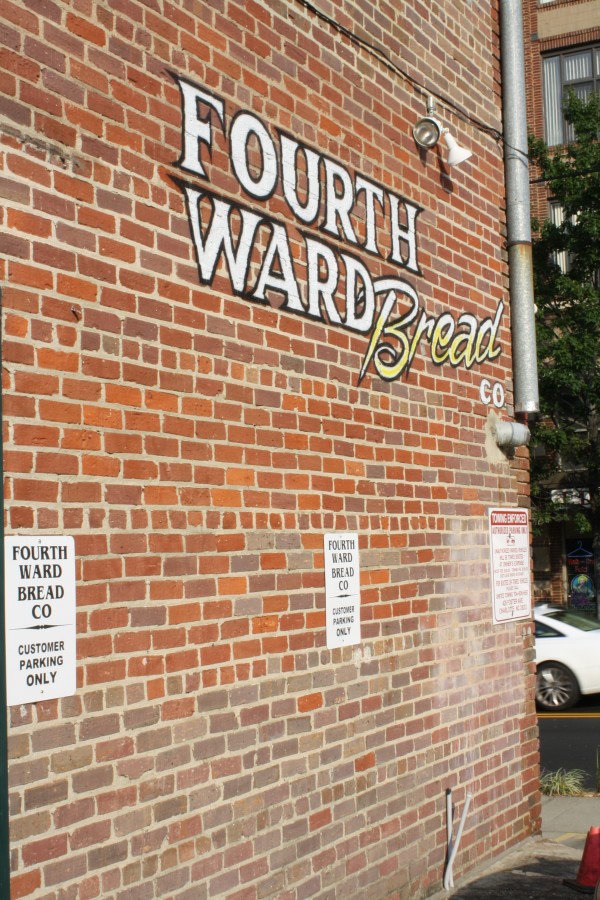 Parking:
One thing to note, parking can be tricky in Uptown and FWBC's parking is shared with a parking lot that tows if you don't have a parking pass. Don't park in any spaces not labeled Fourth Ward Bread Co.  Otherwise, there is parking on the street.
After 7 pm on weekdays and anytime on the weekends, parking on the street is free unless otherwise noted.  All other times require payment at a meter.  However, several streets Uptown have no parking during rush hour times.  This is always marked with a sign.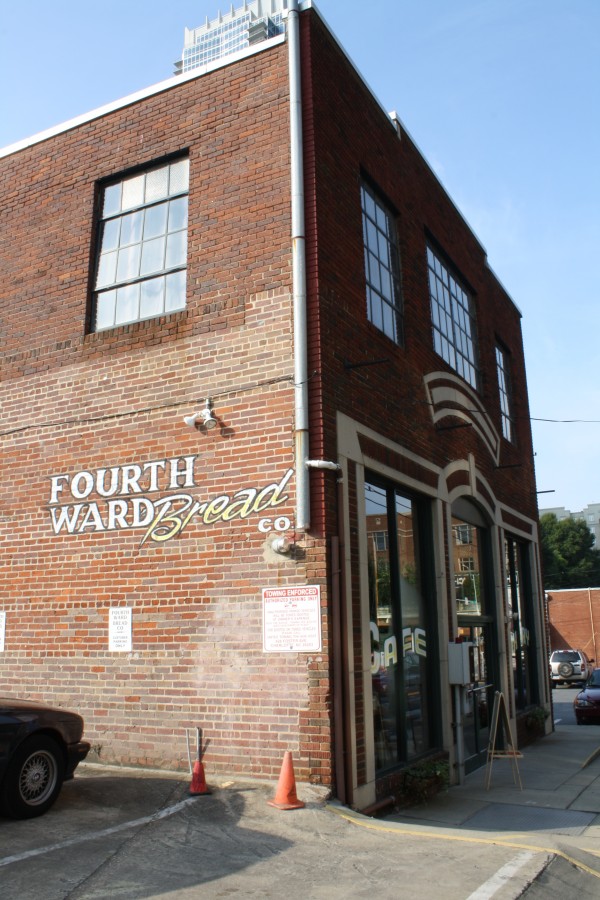 The bakery is on the corner of 6th and Graham in a beautiful old building.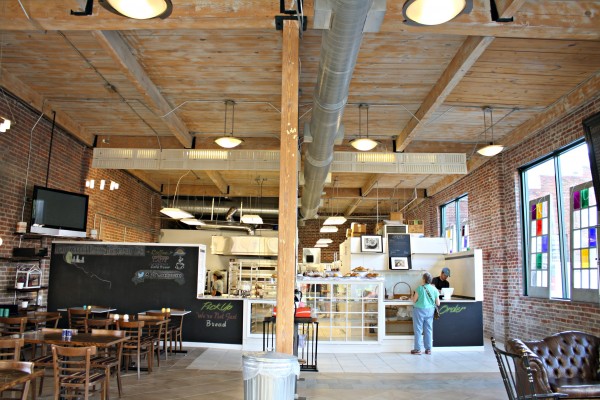 The inside has an old warehouse vibe with exposed brick and tall ceilings.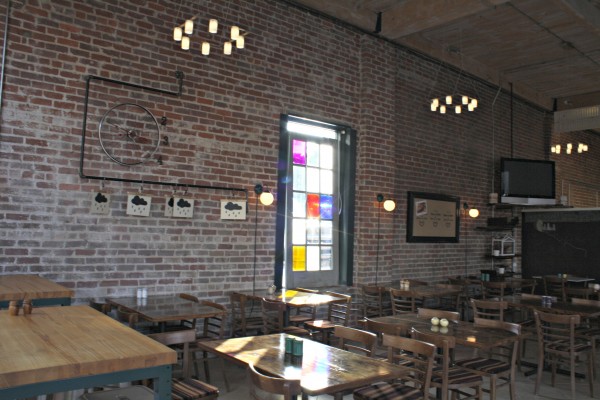 There is plenty of seating and a few comfy couches as well.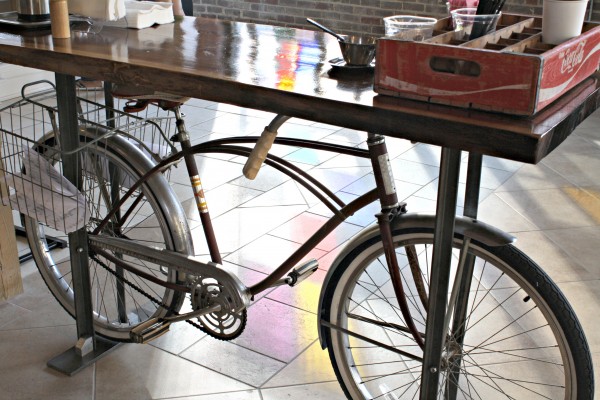 All over the bakery, there are little touches of bicycle paraphernalia, like this bicycle table…
…and this bicycle wheel on the wall.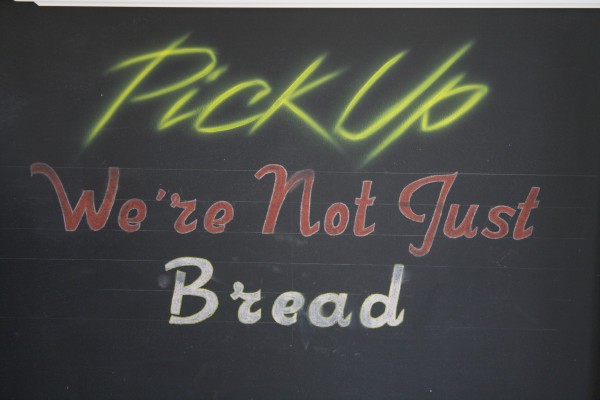 FWBC has more than just bread and pastries.  They are open for breakfast, lunch, and dinner and have menu complete with crostini, pizza, soup, and sandwiches.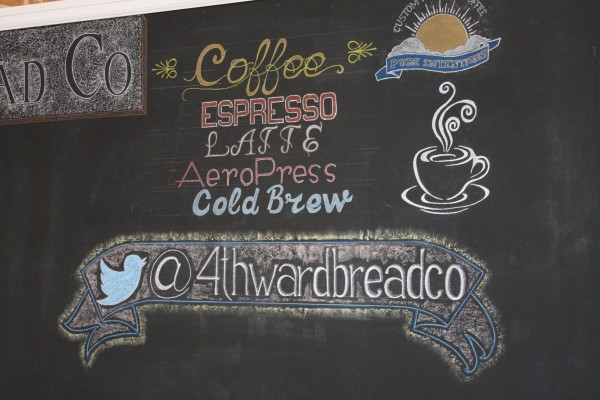 One thing that sets them apart from most bakeries in Charlotte is that they offer several different coffee drinks, rather than just drip coffee.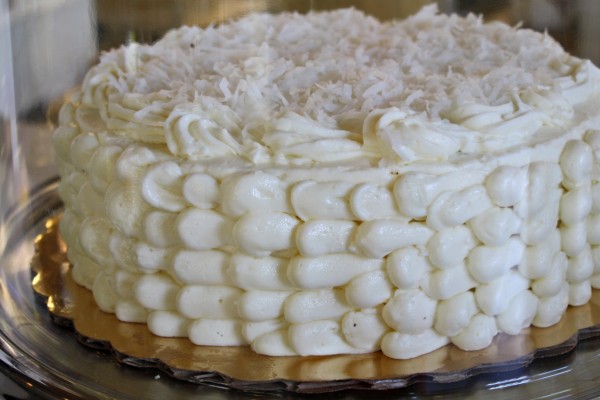 Although not listed on their menu, FWBC makes cakes to order and also sells mini cakes.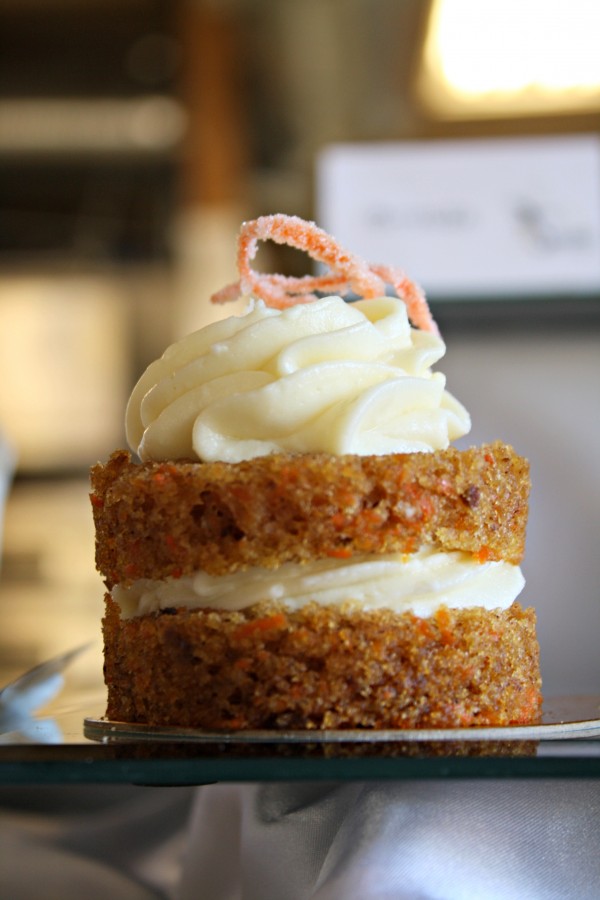 Their mini cake flavors are fudge brownie, white chocolate filled lemon cake, and carrot cake.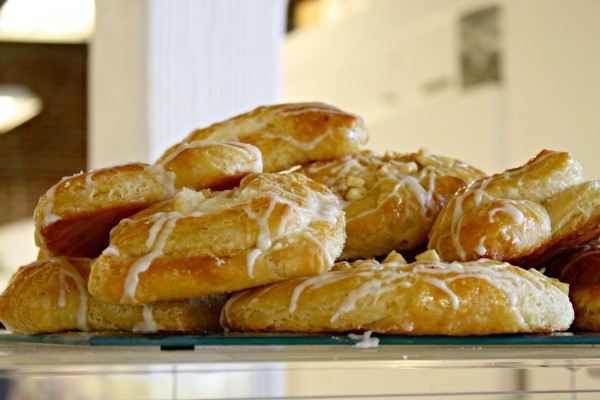 And of course, there are pastries! FWBC offers muffins, cinnamon buns, croissants (plain and chocolate) and an assortment of danishes. These can be purchased in singles or by the dozen or half dozen.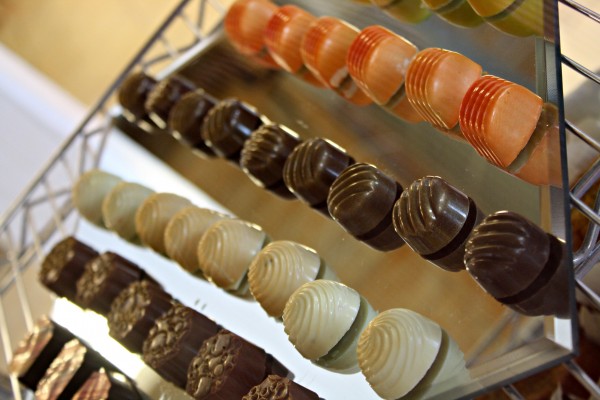 Chocolate truffles also caught my eye, but I was saving my appetite and my sweet tooth for my chocolate croissant.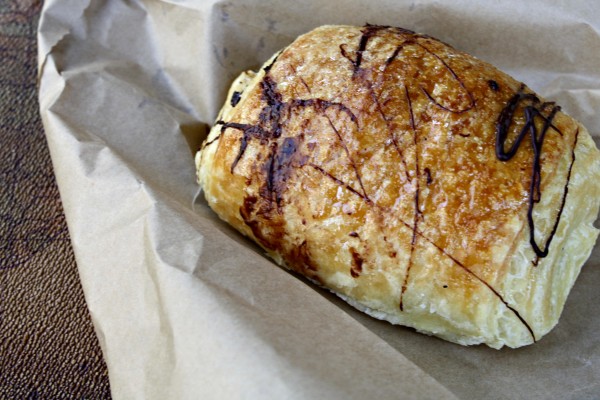 My croissant was delicious!
It was filled with rich chocolaty goodness.  The top exterior was more crusty than flaky due to a sugar coating and chocolate drizzle.  But the inside had that yummy flaky croissant interior I love.
The guy behind the counter said that they have a baker in house who makes everything from scratch at the bakery, except the croissants.  He personally makes the croissants at another location and brings the dough to the bakery to bake fresh.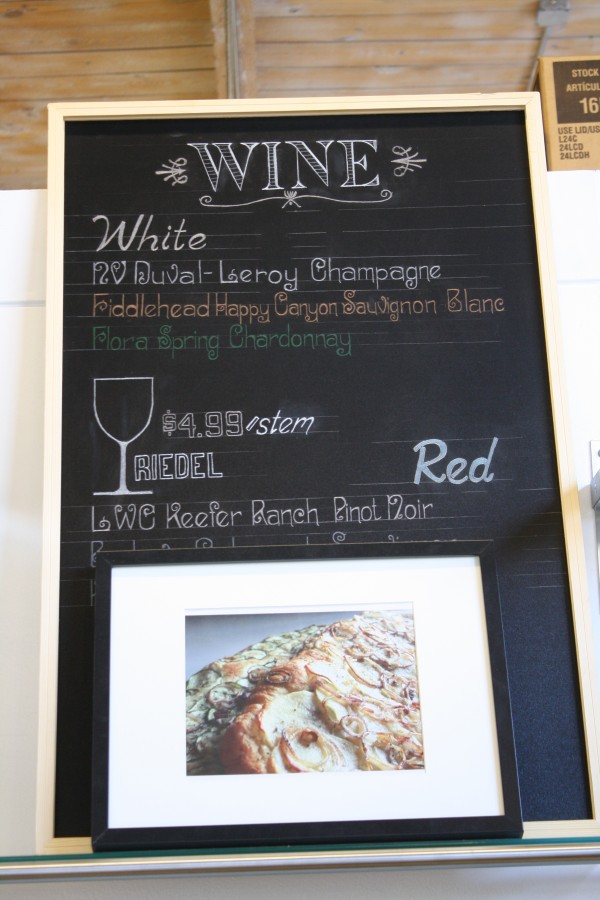 If dining for lunch or dinner (or breakfast I guess — I don't judge), there is a small wine menu posted on a chalk board.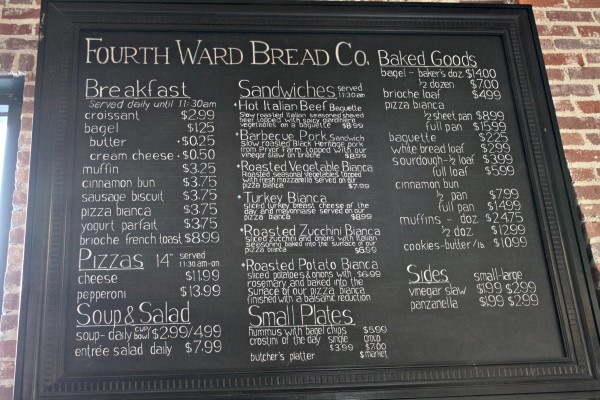 I visited on the day of their soft opening, so only a limited menu was available.  I'm looking forward to visiting during lunch or dinner hours to try the rest of their menu.
And as for those contractions? They were in fact real.  You can read the rest of that story here.