This afternoon, I took my Aunt Tonya out to lunch to thank her for making mine and Brad's wedding cake last August.  We've been trying to get together forever and we finally picked a date and a place that worked for both of us.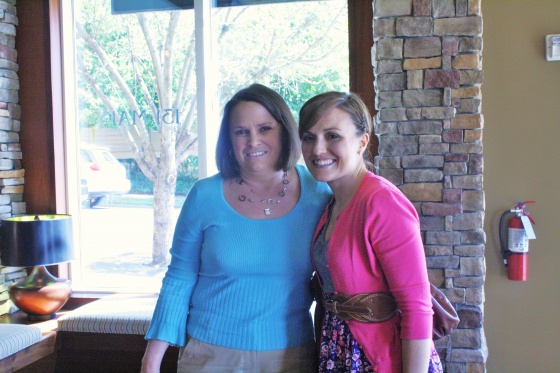 After throwing around a couple of options we decided to have lunch at 131 Main's Dilworth location.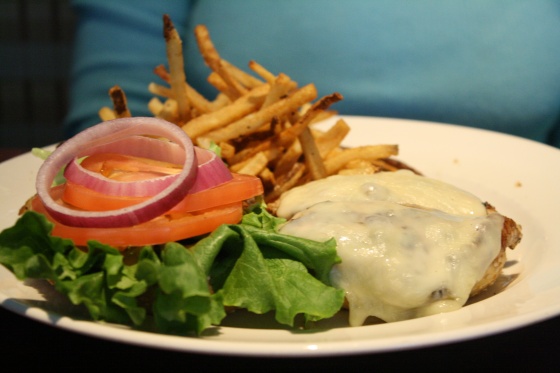 Tonya ordered the chicken sandwich with Monterrey Jack cheese and fries.  She said it was delicious.
I had the Ahi Tuna Salad with mixed greens, mango, avocado, and a ginger vinaigrette on the side.  The tuna was seared perfectly and the salad was very light and fresh.  It was great! I also had about 2 1/2 glasses of seltzer water with lime.  I'm addicted to those bubbles. 🙂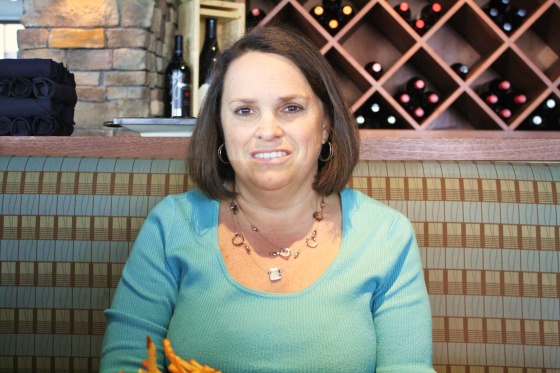 We had a great time chatting over lunch.  The one bad thing about having a job in Charlotte is that I won't need to drop Rascal off by her house when Brad is out of town for his play dates with their Jack Russell.  I've been dropping him off, sometimes everyday for a week, for the past 1 1/2 years, which meant that I got to see my aunt pretty often.  We'll definitely have to find a time to get together like this so I don't miss her so much.
After lunch, I headed over to Y2 Yoga for Vinyasa Basics.  I had never been to this class and didn't know what to expect.  It wasn't really a hot class, which I missed.  The instructor did help me a lot with making sure my poses were correct, but I kind of missed the challenge of the Power class.  Maybe tomorrow I can make it to my favorite Power Mixed class.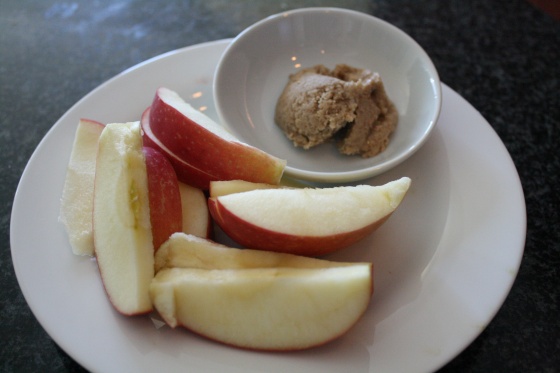 I had a snack of apple slices and raw almond coconut butter as soon as I stepped foot in the door.  I'm nearing the bottom of my homemade nut butter jar so it's time to start formulating an idea for a new nut butter creation.
Now, I just have to shower, throw dinner together, and figure out our plans for tonight.  After staying in last night, I'm ready to make myself presentable and go out in public tonight. 🙂
Happy Saturday Night!