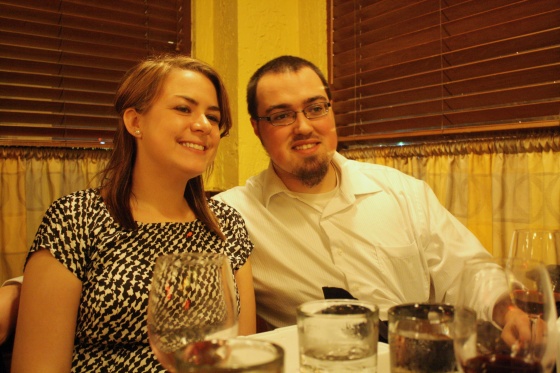 Last night, my family got together at Mama Ricotta's to celebrate my sister-in-law, Jenn's birthday.
Dad asked me to order the wine, so I ordered a Malbec from Argentina and an Italian Chianti for the table.
Mom and Dad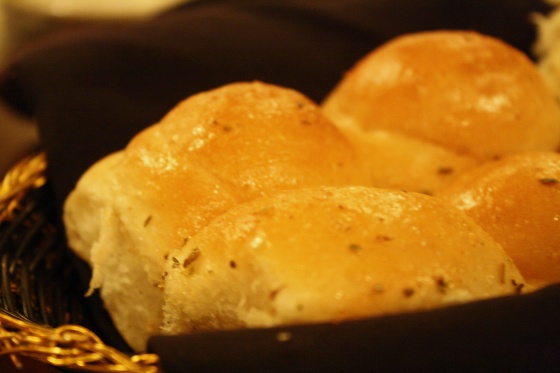 I had half of one of these delicious rolls that the waiter brought out for us.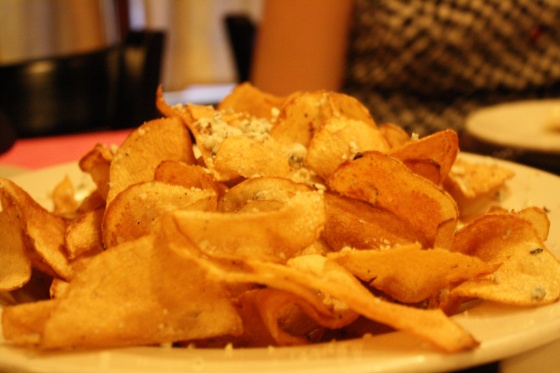 Wess ordered the Mama Ricotta chips which are covered in Gorgonzola.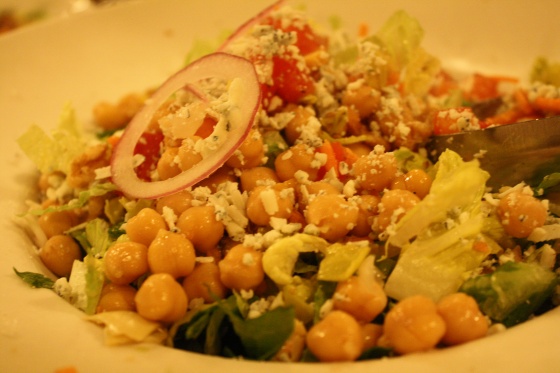 Brad and I split a full salad and an entree as our meal.  I loved this chopped salad which had romaine, chickpeas, red onion, Gorgonzola, tomatoes, and walnuts.
In retrospect, I wish I had just eaten the full salad as my entree instead of splitting it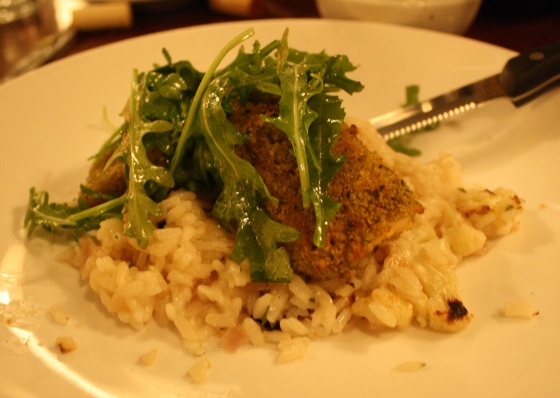 We also split the entree special which was pesto crusted salmon with cauliflower risotto.  I was a little disappointed that I really couldn't taste the pesto in this dish.  Pesto is one of my favorite things and one of the main reasons I ordered this.  But I really liked the arugula on top of the dish.  It added a nice peppery freshness.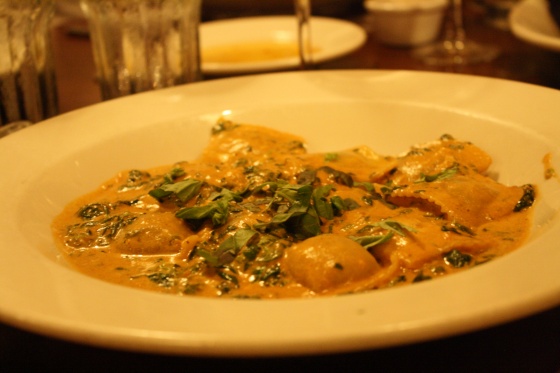 Mom ordered the mushroom ravioli, of which I had a bite.  It was delicious.  I just love ravioli.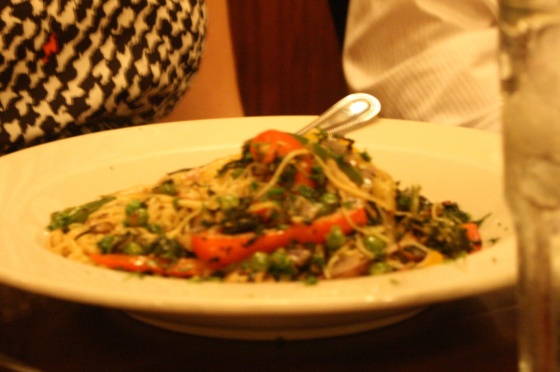 Jen's angle hair primavera was beautiful, although that might be hard to tell from the fuzzy photo.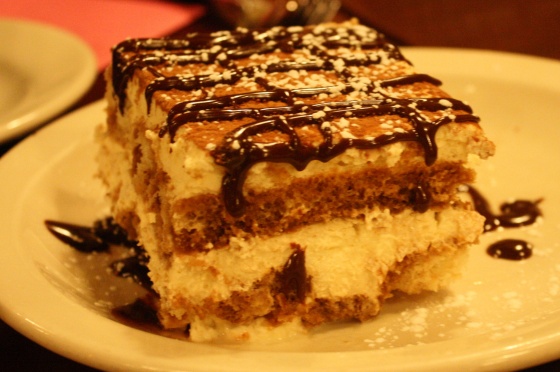 The birthday girl ordered tiramisu and I had three glorious bites.  This was perhaps some of the best tiramisu  I've ever had.
After dinner, Brad and I had plans to watch the Carolin vs. Duke game.  Duke beat us last month so this game was a pretty big deal to all Carolina fans.  We were out for blood, to say the least.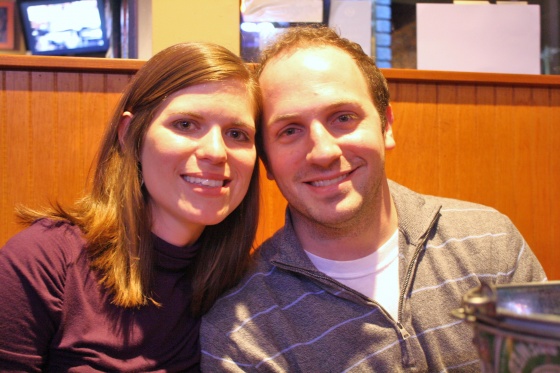 Our original plans to go to Dilworth Neighborhood Bar and Grill were foiled when we learned that it was packed and we likely would never get a table.  So instead, we met Katie and Jamie at Picassos's Sports Bar and after standing around for about 20 minutes, we finally snagged a table.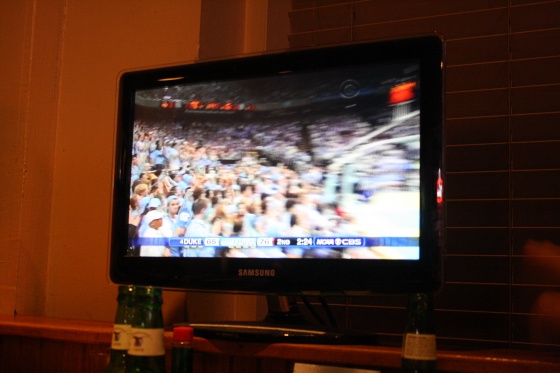 Picasso's has individual televisions at the booths so we didn't have to strain to see the game.
The game was awesome! We led by 7-10 points for basically the entire game.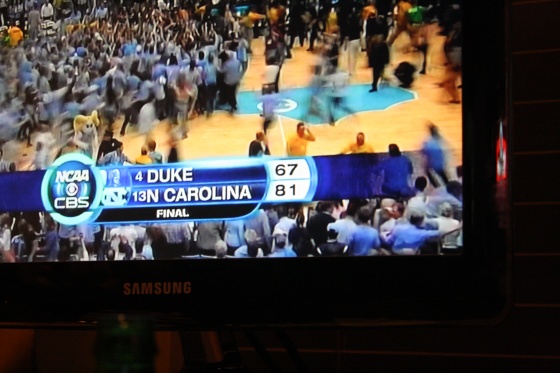 And we won!  This makes us the ACC regular season champions, which we were tied for with Duke up until this game, which makes it all the more sweet. 🙂
What a great ending to a fun evening! Go Heels!