A few months ago, I interviewed Adam Spears, who at the time was working as the baker and sous chef at Heist Brewery.  I was writing an article about local restaurants that make their own bread from scratch for Creative Loafing (you can read the article here).  Adam more recently has stepped out on his own to create Local Loaf, a sandwich stand in 7th Street Market in Uptown Charlotte.
I love 7th Street Market, and often went there for lunch or coffee when I was working a traditional 8-5 job in Uptown.  I have been excited to try Local Loaf for quite sometime.  Adam is really passionate about food and especially bread, so I knew he would do something delicious in his new venture.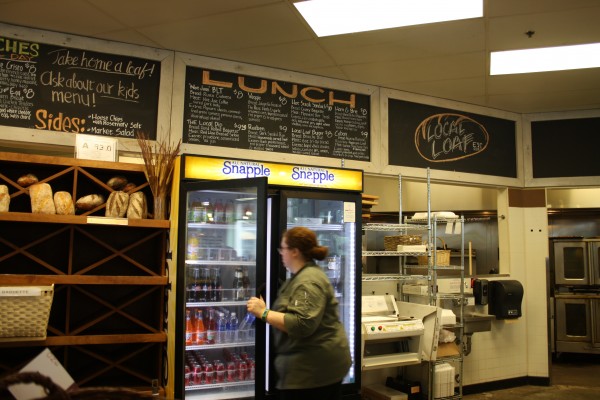 So a couple of weeks ago, I set out with friends to try it out myself.  What I found was a bustling business with artisan loaves being made right in front of customers and a small menu, chock full of sandwiches that I couldn't wait to try.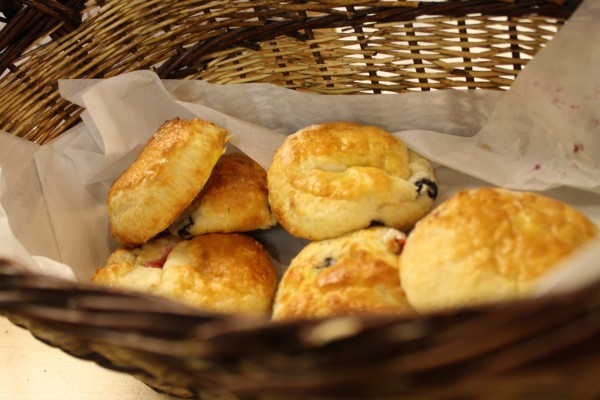 While waiting in line to order, there were a few tempting pastries that distracted me from my lunch choice.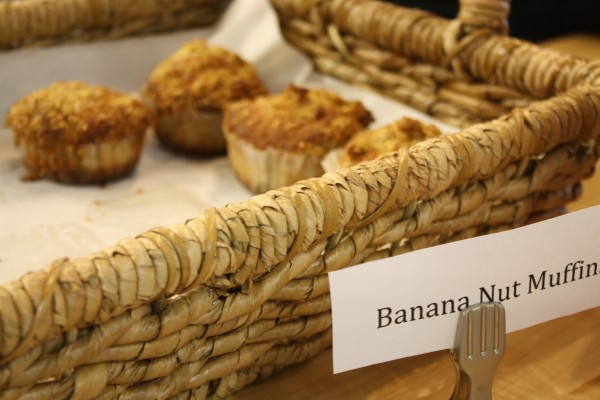 While Local Loaf is definitely a great place for lunch, I can definitely see myself stopping in for breakfast as well with their yummy pastries and Brunchwiches.  More on those later.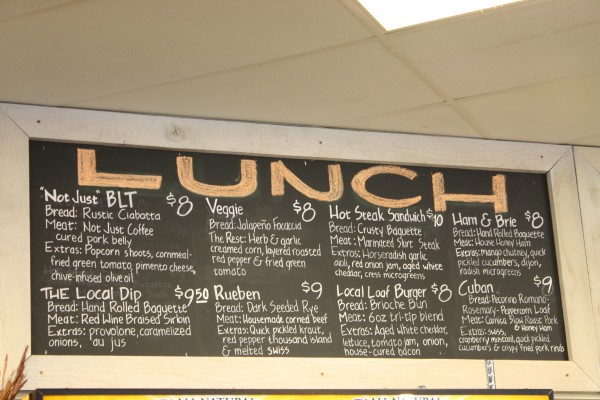 It was a hard decision, but if you know me at all, I bet you can guess what I ordered — the Ham & Brie.
Between all five of us, we managed to order quite an assortment of sandwiches.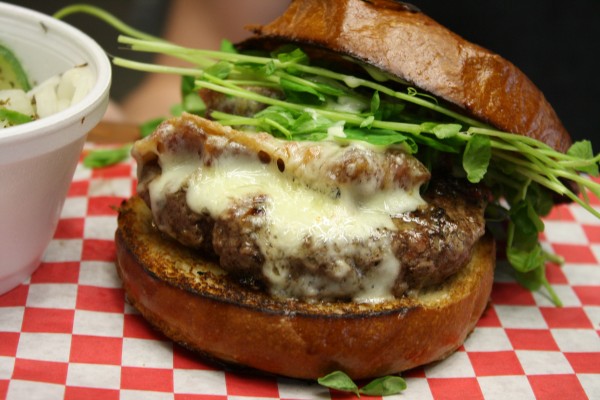 Local Loaf Burger
6 oz tri-tip blend sirloin with aged white cheddar, lettuce, tomato, red onion, house and cured bacon served on a brioche bun.
Hot Steak Sandwich
Marinated skirt Steak with horseradish garlic aioli, red onion jam, melted aged white cheddar, cress mirco0greens served on a fresh crusty Baguette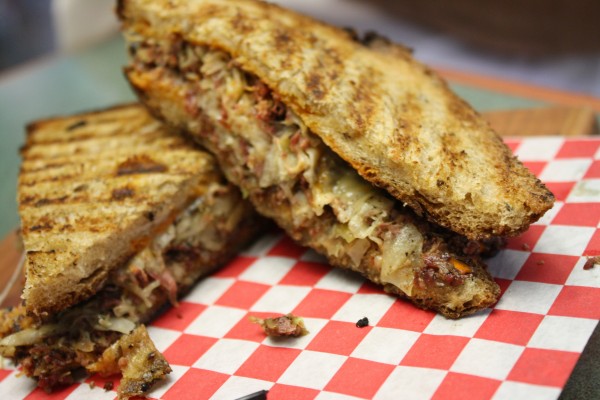 Reuben
House made Corned Beef with quick pickled sauerkraut, caramelized onion, red pepper-thousand island, and melted Swiss served on a Dark Seeded Rye.
While I can't speak on all these sandwiches from a first-hand experience, all of my lunch dates said they really liked their sandwich.  However, my friends Jes and Thomas, who split two sandwiches, one of which was the Reuben raved about the Reuben.  Jes particularly noted how good the 'kraut was on this sandwich.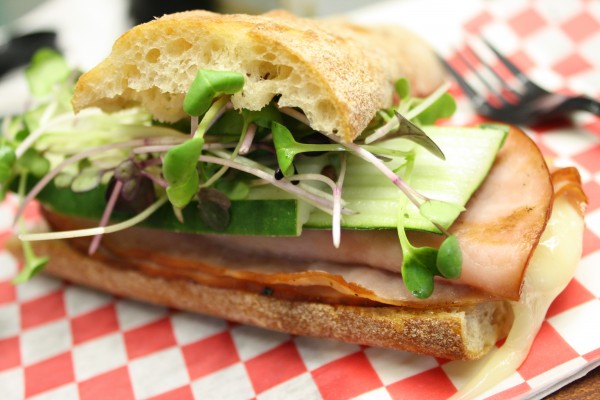 Ham & Brie
House made honey glazed Ham with sweet mango chutney quick pickled cucumbers, dijon, radish micro-greens served on a hand rolled Baguette.
I really enjoyed the Ham & Brie, especially because Local Loaf was not stingy with the brie.  In reality, I only order these types of sandwiches for the delicious creamy brie, so the quantity of brie can make or break my enjoyment of the sandwich.  This sandwich was excellent.
The baguette, on which this sandwich was served, was perfect — it had the right amount of crunchy bite on the outside with a wonderfully chewy inside.  It stood up to this hearty sandwich without overpowering it.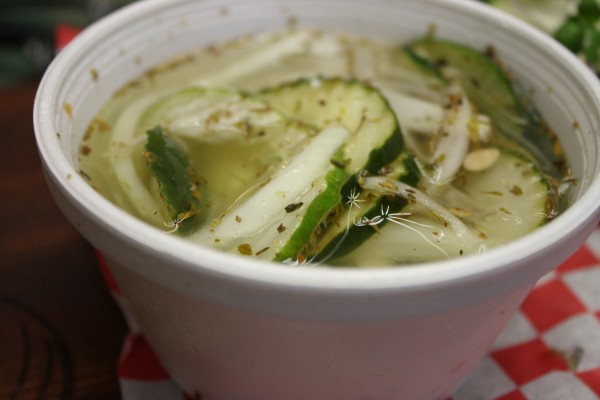 I ordered the cucumber salad as my side, which was surprisingly sweet, but refreshing alongside a heavy sandwich.
Today I visited Local Loaf again and this time ordered the French Dip, which was recommended by the guy working the register.  As much as I love brie with all my heart, the French Dip is definitely the winner between the two sandwiches that I've tried.  It was amazing.
The Local Dip
Red wine braised sirloin served on a hand rolled baguette with provolone, caramelized onions, and au jus
My best friend Candace, who was my lunch date, ordered one of the Brunchwiches (i.e. sandwiches with an egg) — the Chicken & the Egg — and had nothing but wonderful things to say about it.
Chicken & the Egg

Fried Chicken Breast, served with a drizzle of Cheerwine Chipotle Honey glaze, cave aged white cheddar, soft poached egg, mustard greens served on a buttermilk biscuit. 
If you love a good sandwich and if you think the bread makes all the difference, you definitely have to check out Local Loaf.  I'm already looking for a lunch date to try the "Not Just" BLT.