Last night I was invited to the soft opening of
Chuy's
, a new Tex-Mex restaurant in the South Park area of Charlotte. Chuy's is a chain restaurant based out of Austin, TX.  And apparently it's reputation preceeds it.  A few weeks ago a friend of Brad's, who lives elsewhere, told him that he 
had
to try the Chuy's that was opening in Charlotte because he loves the restaurant so much.  At the time, Brad had no idea that I had already made plans for us to attend their VIP event.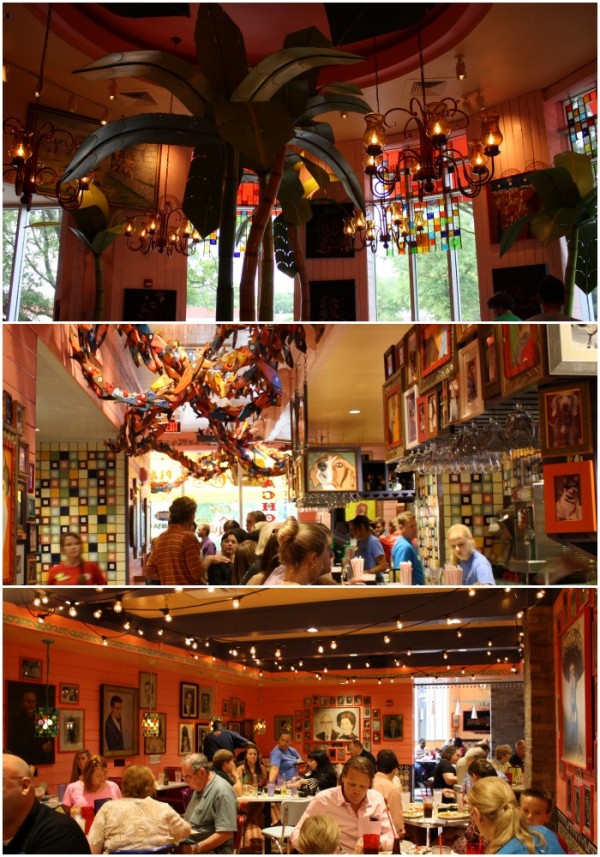 One of the first things I noticed when entering the restaurant is how much work Chuy's put into the space they now inhabit.  It looks SO different than when Zink's was located in this space.  I really like it when restaurants go all out on their decor.  Brad says it's Pepto Bismal pink, but I like it.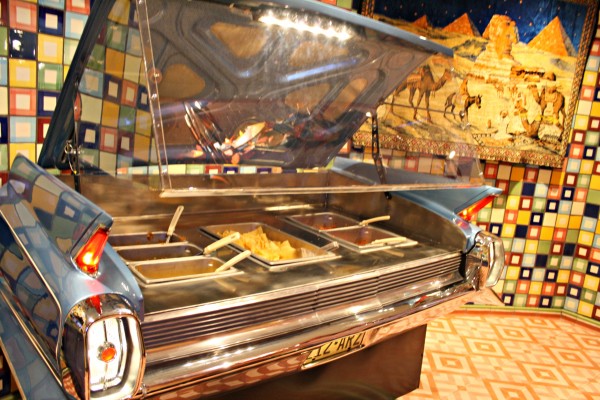 As soon as you arrive at Chuy's you may help yourself to the free nacho bar.  They have plenty of warm chips and all kinds of sauces.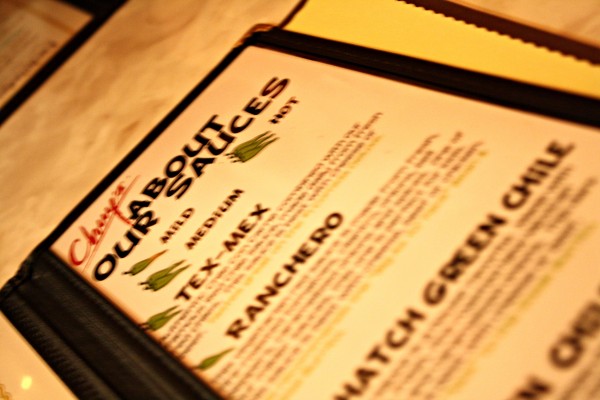 The sauces are explained in the menu. We actually didn't get to try much more than the regular salsa because we were sat so quickly and our appetizer came out lickety split (very impressive service for their first night).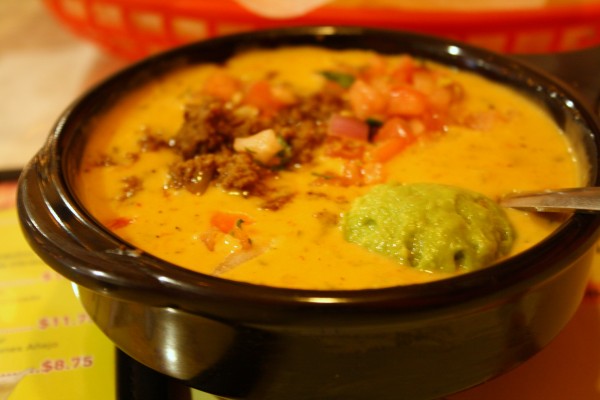 Our server was a really nice guy and he was very enthusiastic about the menu.  We asked him for suggestions and he whole heartedly recommended the
Queso Conquesto
.
Chili con queso (chili with cheese) with seasoned ground sirloin, guacamole and pico de gallo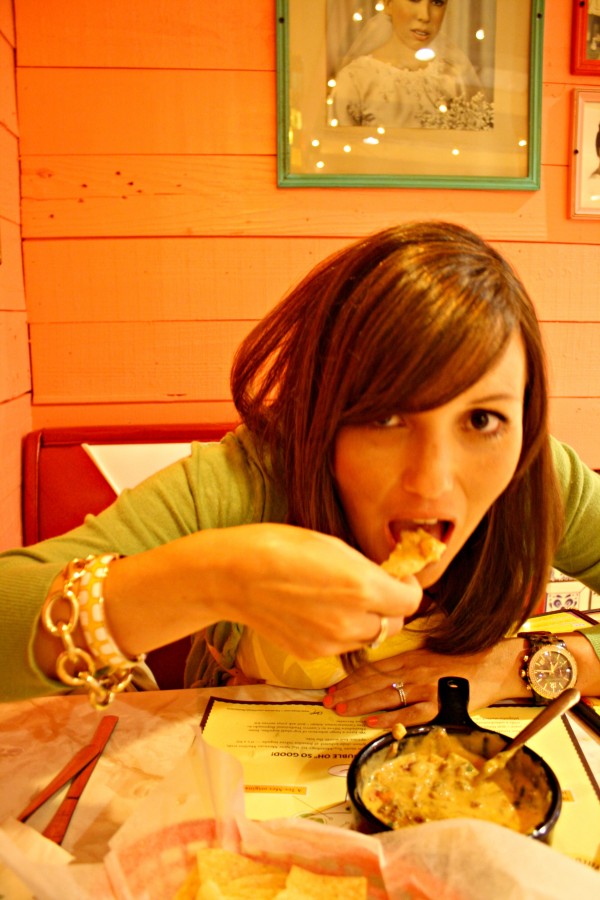 I ate more than my fair share and completely dominated the guacamole.  This appetizer is a lot for two people, and is probably better for 3-4 people.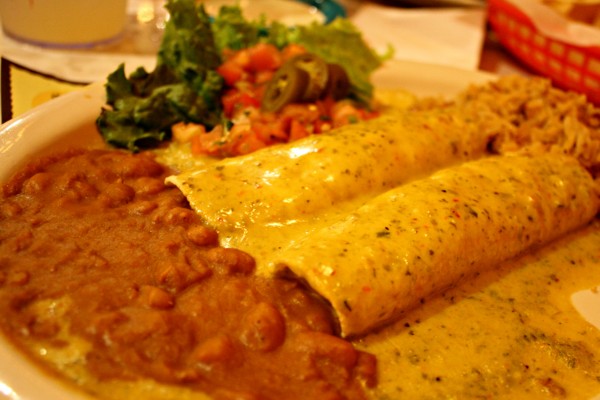 While Brad went the lighter route and ordered Chuy's Light Plate, which came with one taco, guac, and queso, I ordered a signature dish to get the full Chuy's experience — The
Chicka-Chicka Boom-Boom
.
Freshly-roasted, hand-pulled chicken & cheese with Boom-Boom sauce, made with cheese, roasted New Mexican green chiles, tomatillos, green onions, cilantro and lime juice 
Basically this dish is classic chicken enchiladas with a creamy spicy sauce (boom-boom sauce) and is served with green chili rice and refried beans.  The level of spiciness was spot-on.  It was enough that it was obviously spicy, but it wasn't overwhelming.  I loved it and I can't wait to dig into my leftovers for lunch one day. To be perfectly honest, I wasn't super excited about Charlotte getting yet another Tex-Mex restaurant.  We already have quite a few.  But, I think Chuy's is good enough to set themselves apart from the rest of the competition.  That particular spot, just outside of South Park mall, seems to be cursed because of the many restaurants have come and gone, but I hope Chuy's can make a go of it and stick around for a while.
If you want to try Chuy's, I have five free appetizer cards to giveaway to anybody who wants them.  The first five people to comment is welcome to them.