Yesterday was spent making snickerdoodles.  This was my first attempt and I took a few recipes and combined them to make my own.  I had one for tasting purposes and thought they were pretty good.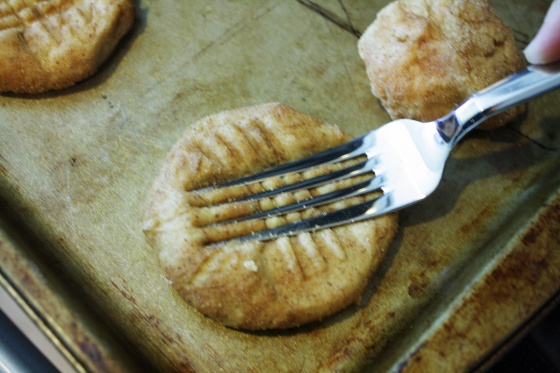 After baking cookies, I went to the farmer's market (1 more week and it's gone for the year! 🙁 ) and the grocery store.  While at the Teeter, I grabbed lunch for Brad and I.  It was a late lunch but we had breakfast around 10 am, so I was only barely hungry.  I swung by the house where Brad was hard at work with our contractor, knocking down part of the wall that separates the kitchen from the den.  I put a death sentence on that wall to make room for a larger kitchen the first time I walked into the new/old house.
I was eager to bring Brad lunch and the cookies I had made.  Turns out he had already had lunch and didn't like the cookies.  Double fail.  🙁
So, needless to say, I won't be posting the recipe for the cookies.  He thought they were too cakey and he's right.  They are a little cakey.  I think I just appreciate cookies in all forms, as long as they're sweet and flavorful.
I returned home and for some reason didn't want the salad I had made myself at the Teeter, instead opting for a strawberry Chobani and toast with peanut + dark chocolate butter.  I was craving sweets.  I swear I took a photograph, but my computer must have eaten it, because it's no where to be found.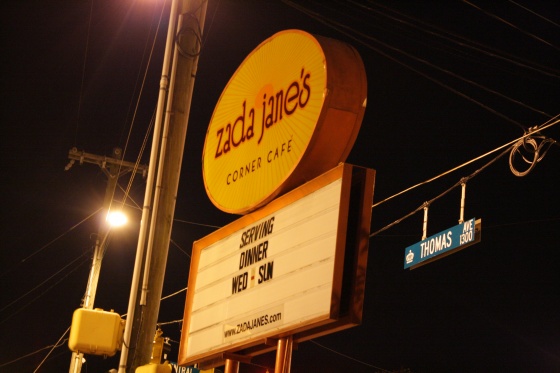 After cleaning the house for a bit, we hit up Zada Jane's, where we had a double-date with Brittney and her husband Greg. I love Zada Jane's but we usually eat brunch here.  I can't even remember if I have ever eat dinner or lunch there.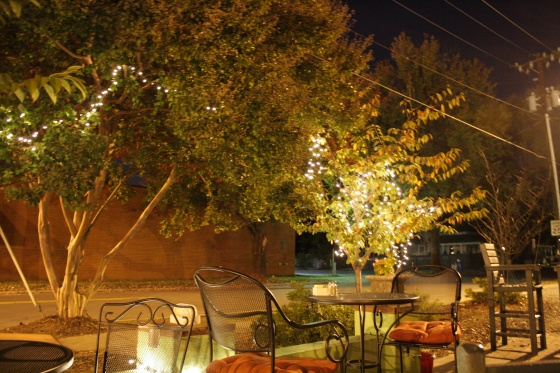 It was a nice night.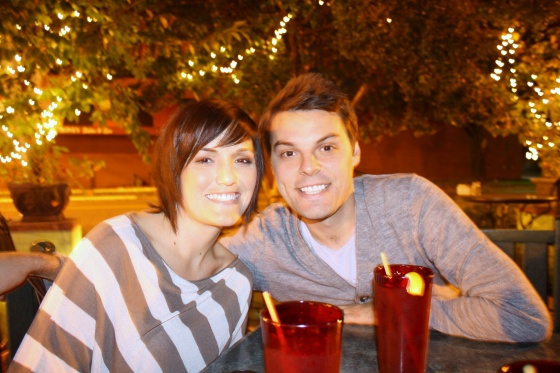 A bit chilly though, I wished I had brought a jacket.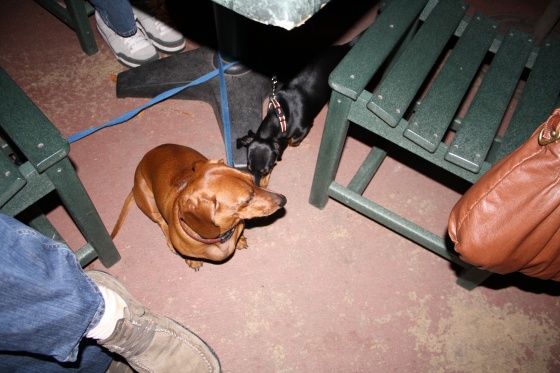 We sat outside because we brought Rascal and Clyde with us.  I just LOVE restaurants that allow dogs on their patio areas.  I mean, Rascal looks adorable in his Oshkosh B'gosh overalls, but he hasn't quite mastered the booster seat.  The whole "pretending he's our little boy" in restaurants is quite tiresome for all of us.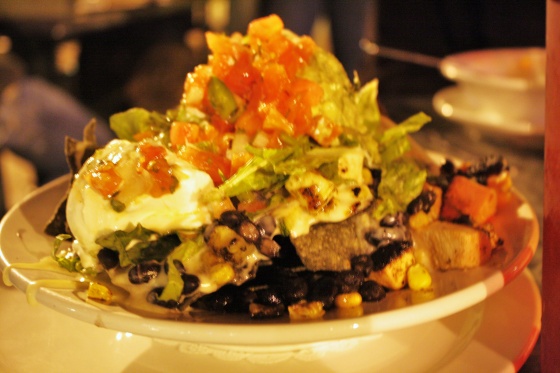 Brad ordered Zada's most awesome nachos.  There are chips in there, I swear.  I had two glorious bites.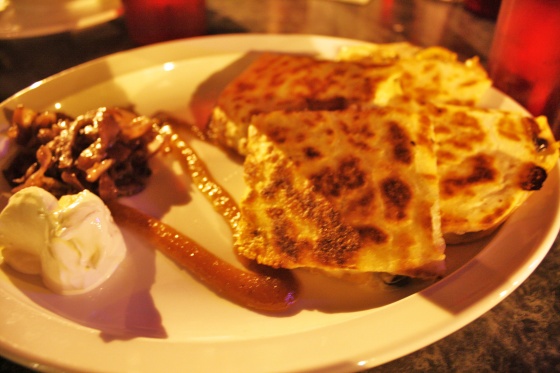 Brad tried to talk me into splitting an entree but I had my eye on this guy and I wasn't giving in: sweet potato, black bean, and pepper-jack quesadillas.  Oh my gah.  This…was…amazing. On the left is sweet caramelized onions and sour cream.  The sauce tasted like apple butter.  Freaking amazing.  I could have easily eaten two of these and been satisfied, but this is called carbo loading folks and I wasn't messing around.  Had I been in the privacy of my home, I would have licked my plate clean, but I spared Britt and Greg the embarrassment.  I don't think I can embarrass Brad anymore.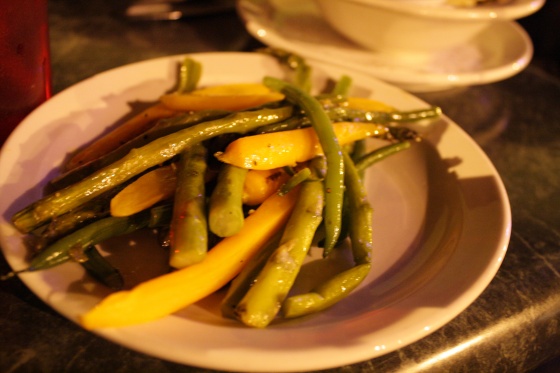 I also had some veggies for the first time all day.  These baby green bean, asparagus, and yellow carrots were super good.  The yellow carrots were so sweet and I actually liked the asparagus.  Usually I just tolerate them.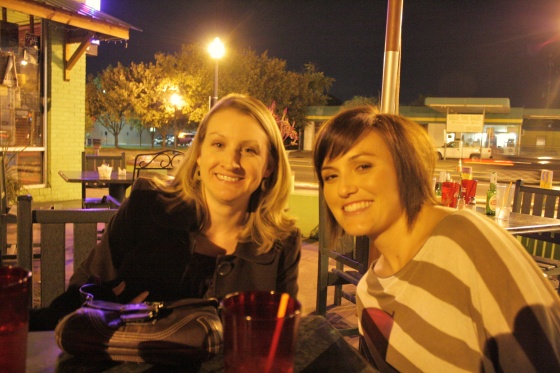 We had a great time with Brittney and Greg as always, even though I yawned about 40 times and they probably thought I was a grandma who needed to be in bed.  They would be correct.  We headed home right after and I went to bed at 8:45!!!!  I swear I'm only 27, not 77 as my bed time suggests.
You can't get too much sleep before a long run, or maybe I'm just making excuses so I don't sound lame.  We'll go with the first one.