I've been itching to try Halcyon, Flavors From the Earth for a while now.
So, when another local foodie suggested we meet and try Halcyon, I jumped at the chance.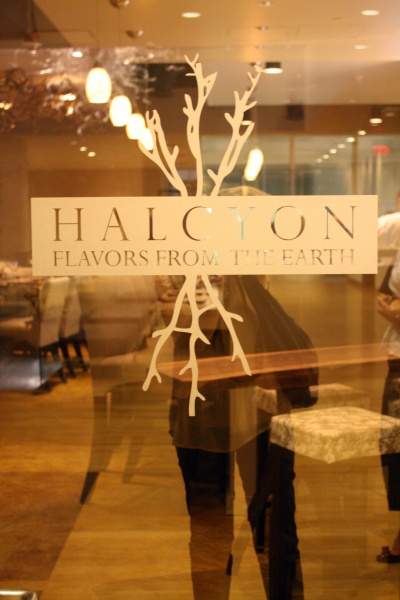 Halcyon describes themself as "farm house chic".
Halcyon, Flavors from the Earth is a celebration of artisinal farms, dairies and wineries from the Carolinas and beyond . . . a true seasonal dining experience featuring the creations of Chef Marc Jacksina within the new Mint Museum Uptown in Charlotte, NC.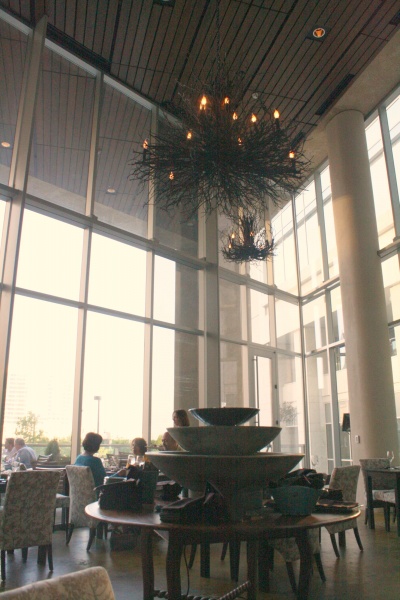 That's one fancy farmhouse…
I really loved the decor: the chandeliers that looked like birds nests, the salt and pepper shakers resembling turquoise stones, the big fountain in the middle of the restaurant.
The vibe was very natural and earthy.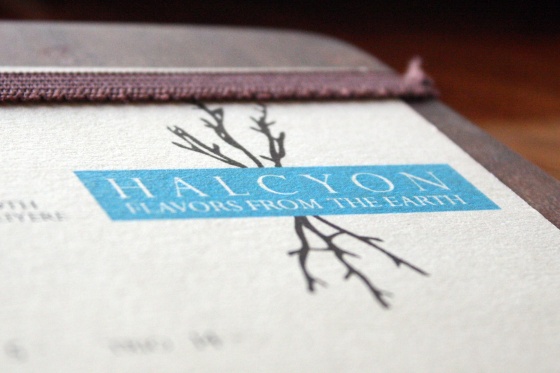 Since Katy and I were meeting for the first time, we had a lot to chat about.  Our waitress had to come back to our table three different times before we were ready to order.  She was a doll and was very patient with us two chatty Cathys.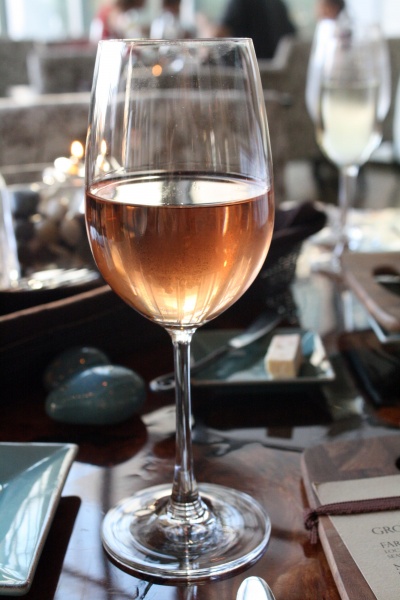 My adult beverage choice was a rosé.
Yes, you read that right.  This dry wine girl actually ordered a rosé…
…a dry rosé.  Not all rosés are sweet.
Have you ever tried it?  I tried this one at Elizabeth Spencer Winery in Napa several years ago and have had my eye out for the chance to try another one ever since.
This particular rosé was made from Syrah and was crisp and delicious.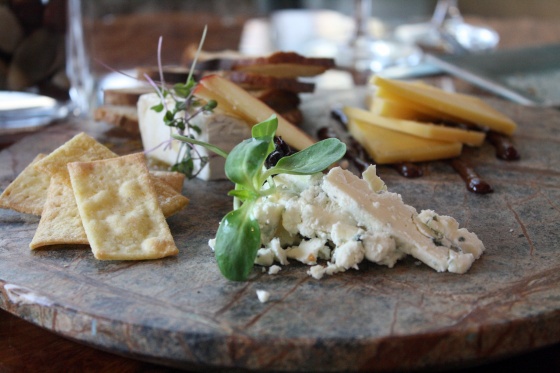 Katy and I decided to share some small plates from the grazing menu and started off with the trio of cheeses.  There was a delicious bleu cheese, a goat Brie-like cheese, and another cheese that was a little sharper and harder.  All were delicious.  Clearly, I haven't had enough cheese lately.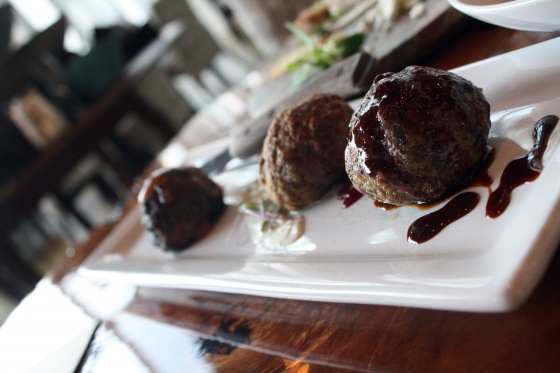 We also had the meatball trio.
House-Crafted Beef, Spicy Red Miso
Spice Road Lamb, Cucumber Raita
Smokey Heirloom Pork, Piedmont Sauce
Eating in threes is good for your health.
It's my new diet.
My favorite was the one on the right.  I believe it was the beef, but I'm a bit confused now about the lineup.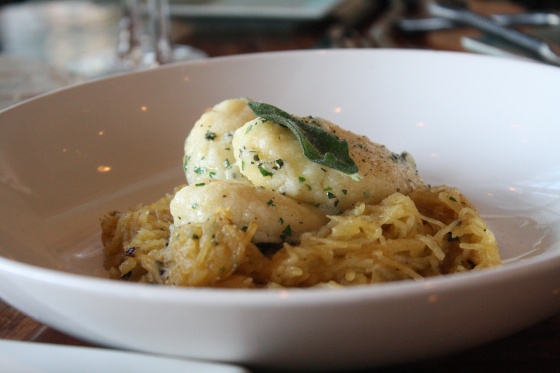 Lastly, we shared The Nest.
House-Crafted Ricotta Gnuddi
Spaghetti Squash Nest, Brown Butter, Sage
Out waitress was so attentive and helpful.  She answer all of our questions without having to consult anyone.  When I asked her if gnuddi was like gnocchi, she said I was right.
Apparently, gnuddi is ricotta cheese dumplings.
Um, yes please. I'll have some of that.
And of course, there were three of them resting in a "nest" of spaghetti squash.  Buttery and cheesy deliciousness.
The food was amazing and the conversation was lively.  I had a great time meeting Katy and now know why everyone is raving about Halcyon.
The whole experience was just wonderful and it makes me so happy to know that farm to table dinners are becoming increasingly more popular in Charlotte.
It's my favorite way to eat.