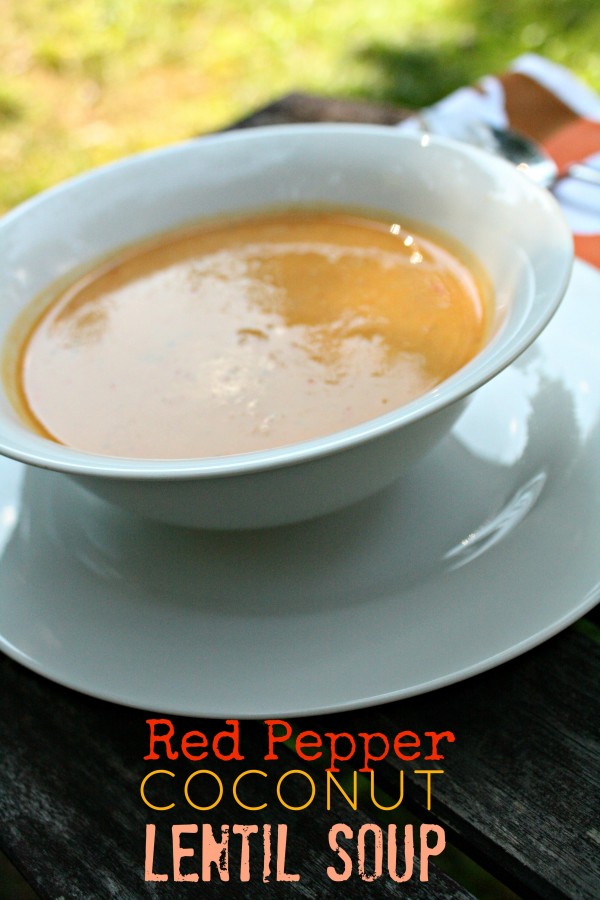 If you caught my post For the Love of Soup this past week, you know I've been jonesing to make some soup.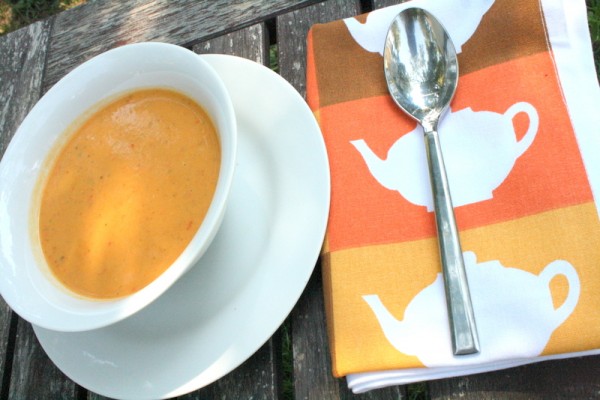 But not just any soup, creamy dreamy soup.
Last Sunday, my friend Jes and I went to see Ben Folds Five at Koka Booth Ampitheater in Cary, NC, which is about 2 1/2 hours away.  Google Maps insisted on taking us on the scenic tour and it took us over three hours to get there.
We arrived in plenty of time to see the opening act, but we were hungry. So we stopped at a little place called Bocci (recommended by another friend), which is a cute little Italian joint.
It was starting to get a bit chilly so I immediately went for their tomato bisque.  It was super duper creamy and made me wonder, why don't I make more creamy soups?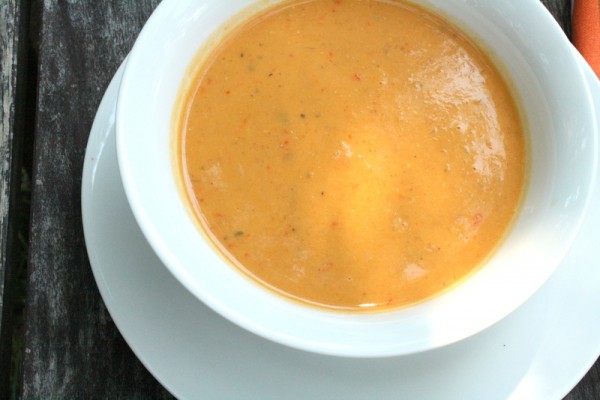 Granted, my soups are usually creamy in their own way.  I puree almost all of my soups, which creates a creamy consistency.
But what's  lacking is milk or cream.
So let's do something about that.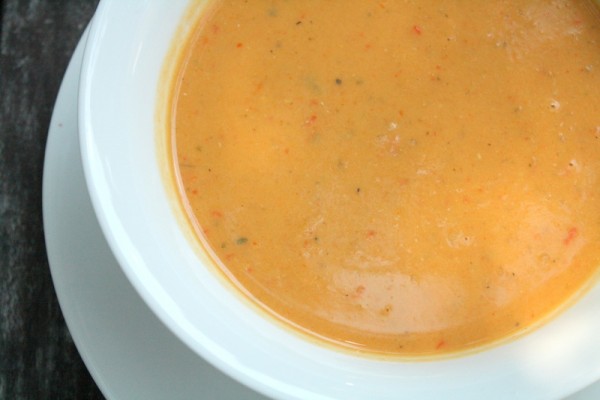 Red Pepper Coconut Lentil Soup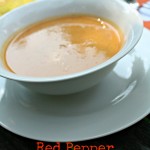 (

Serves 5-6

)
I used one cup of full fat coconut milk to take this soup from yummy to fantastic. The addition of a cup of lentils ups the protein and makes this soup more filling and nutritious. This soup is creamy and rich and I could eat it every day. It's that good.
Ingredients
8 cups water
4 vegetable bouillon cubes
1 cup lentils
2 Tablespoon extra virgin olive oil
3 stalks celery, chopped
2 carrots, chopped
1/2 large yellow onion, chopped finely
3 cloves garlic, minced
3 red bell peppers, chopped
1 1/2 teaspoons dried cilantro
1/4 teaspoon cayenne pepper
1/2 teaspoon ground pepper
1 cup coconut milk
Directions
Bring water to a boil in a large pot. Once water begins to boil, add bouillon cubes and lentils. Lower heat to bring water to a simmer.
Meanwhile heat 1 tablespoon olive oil in a large pan or skillet. Add celery, carrots, onion, and garlic. Cook until onions and garlic begins to brown. Add vegetables to simmering water (broth).
Add the last tablespoon of olive oil to the pan or skillet. Add peppers and cook until soft. Add cooked peppers and spices to broth. Simmer for at least 30 minutes. Add coconut milk, stirring well to combine. Blend with an immersion blender or transfer to a food processor until thoroughly blended. Serve piping hot.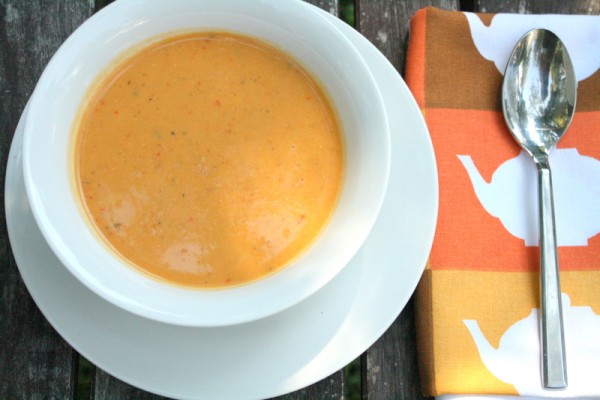 This soup is so rich and filling, you won't need a substantial side dish to make a meal.  Instead, pair it with a light side salad and perhaps some seeded crackers or a slice of crusty French bread.