I don't know what the weather is like in your neck of the woods, but in Charlotte it has been blissfully cooler. By "cooler" I mean the highs are in the 70's and the lows are in the 50's.
Yes.
One of my favorite parts of cooler weather is making soup.  I adore soup, but can't quite bring myself to make it in the summer, so I'm more than ready this time of year to bring out the immersion blender and my biggest pot.
Soup is so incredibly versatile and can be really healthy.  Instead of heavy cream, I often use skim milk and I also rely on my immersion blender to "cream" my soups into rich velvety goodness.
If you're into "soup weather" as much as I am, here are a few of my favorite soup (and stew) recipes to get you started on the many months of soup making ahead of us.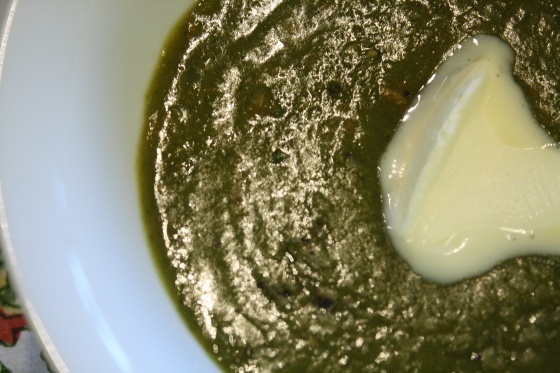 Super Green Split Pea Soup
This soup is super green because of the added spinach.  A creamy dollop of creme fraiche is all you need to make this healthy soup taste decadent.
Spicy Red Pepper and Tomato Bisque
This classic tomato soup all dolled up with sweet red pepper, milk, and a bit of red pepper flakes is both sweet and spicy.  This soup is yummy but is amazing when paired with a goat cheese and rosemary hummus panini. 
Not a Pea Soup
This soup's name is a bit tonge-in-cheek because it doesn't actually contain classic green peas, but instead is made up for crowder peas and split green peas.  This means that this soup is super filling and full of protein.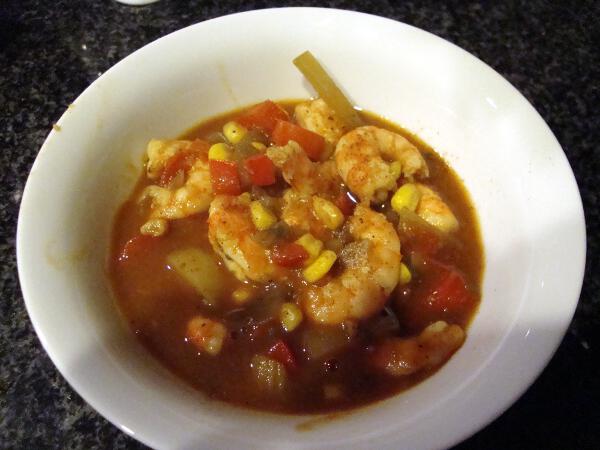 Shrimp Stew
When I hear stew, I think beef, so this shrimp stew is a nice change of pace. I love the chunky pieces of potato with the tangy red broth.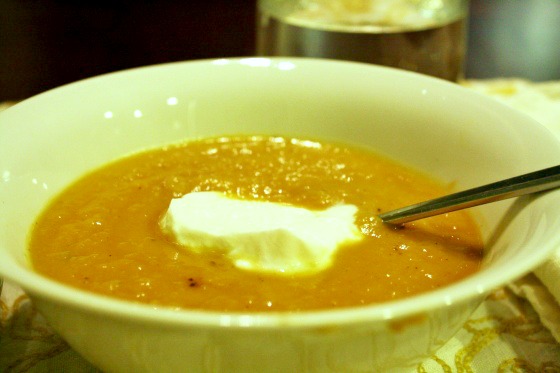 Spiced Nutty Sweet Potato Soup
If you've never combined peanut butter and sweet potato in a soup, don't wait any longer.  I've been a huge fan of this combination for years and added some coconut to this soup to add another level of deliciousness. 
White Bean Tofu Soup
This soup is one of Brad's favorite and look, no meat! The fennel gives it a meaty taste while the tofu ups the protein.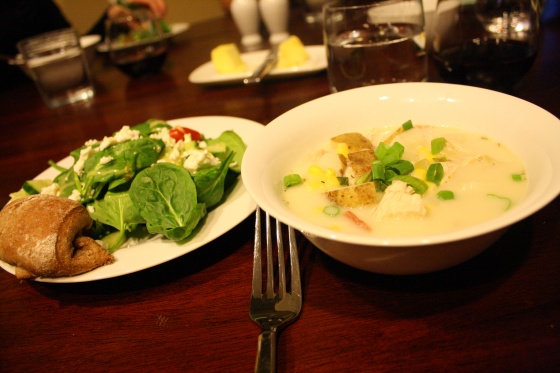 Light and Easy Bacon and Chicken Corn Chowder
I adapted this recipe years ago and it has continued to be a go-to recipe.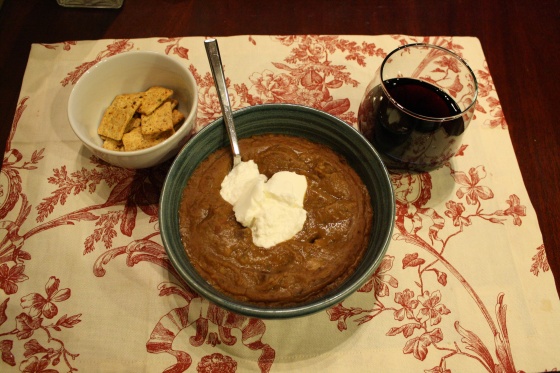 17 Bean and Barley Soup
This soup is super hearty and filling.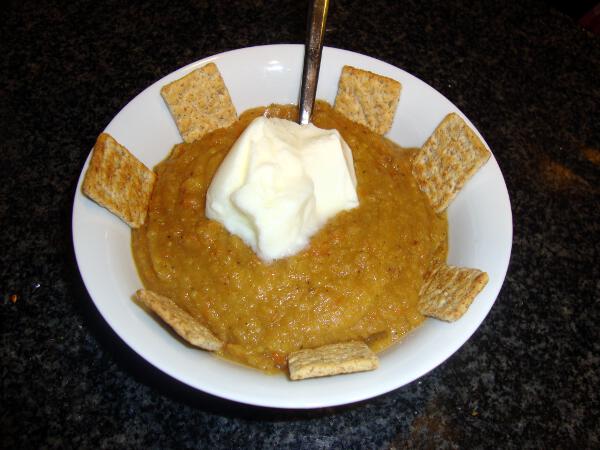 Split Pea Soup
My first time making split pea soup was a big success.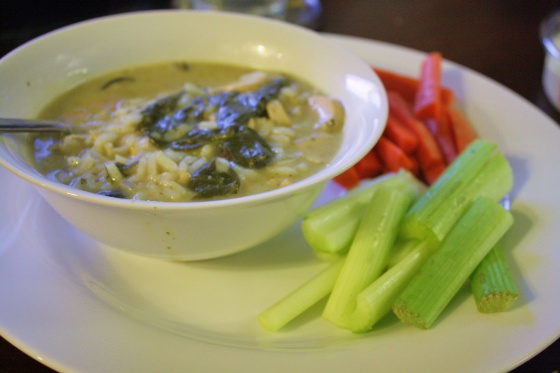 Thai Green Curry Chicken Soup
I love anything with curry and this soup is even better the next day!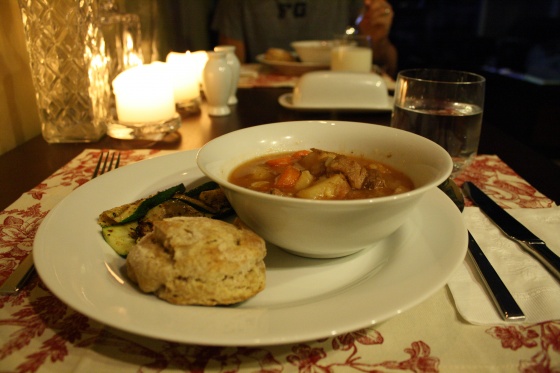 Beef Stew
This recipe is an adaptation of Brad's moms recipe and although the instructions aren't in "recipe form", it's really simple and easy to make.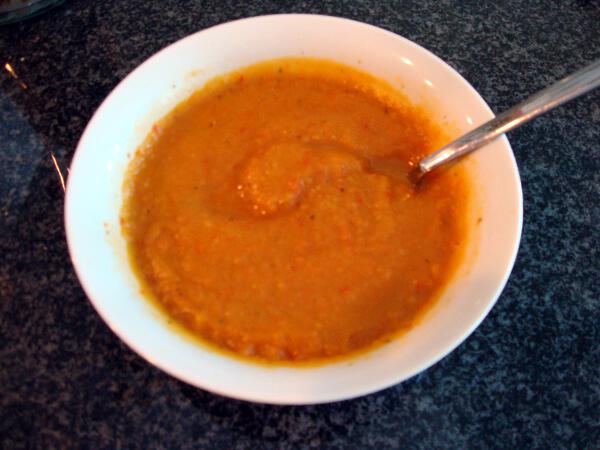 Butternutty Soup
Roasting the squash and carrots makes this soup extra sweet.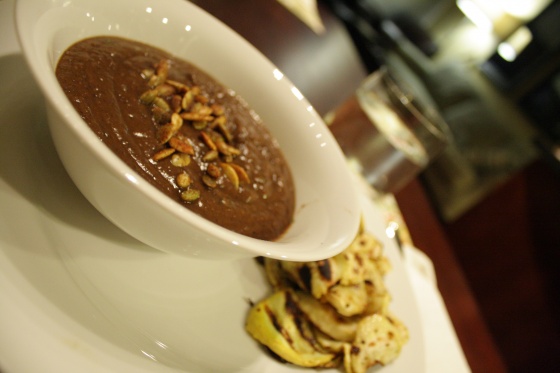 Pumpkin Black Bean Soup
Another one of our all-time favorites.  Don't skip the spicy roasted pumpkin seeds, they're the icing on the cake.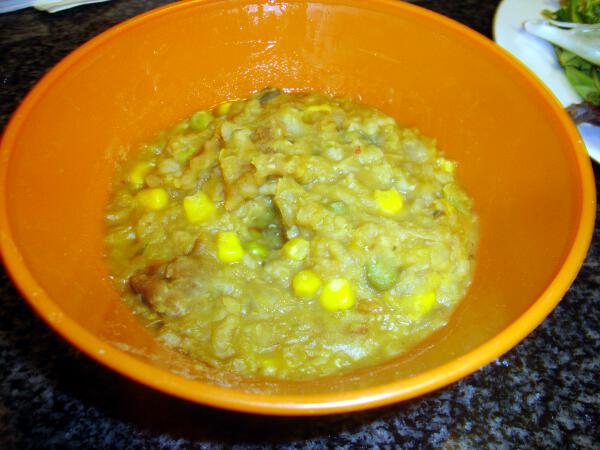 Red Lentil Veggie Soup
Can you tell this photo was taken in the early blogging days? This is a recipe I definitely need to make again because it's easy, yummy, and this photo just isn't going to cut it.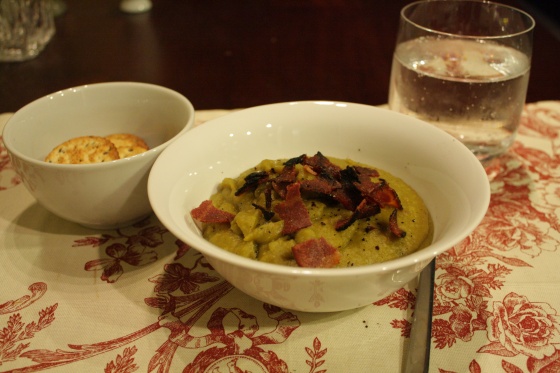 Extra Thick and Creamy Split Pea Soup
Traditional split pea soup calls for some ham, but I prefer to skip that part and crumble turkey bacon on top of mine.  I think you'll love this version.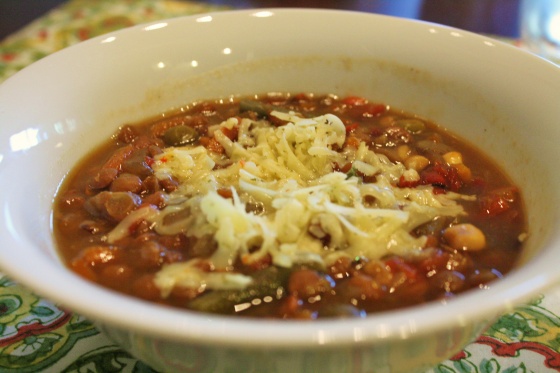 Veggie Lentil Soup
Besides healthy lentils, this soup is chock-full of veggies.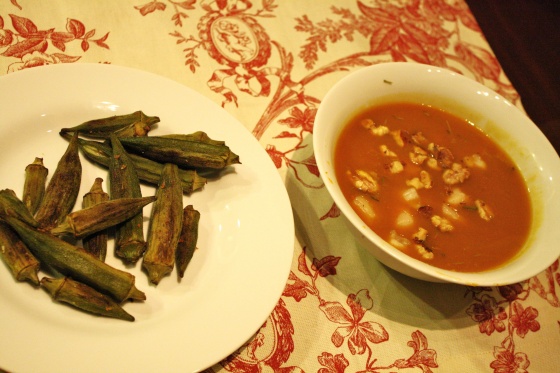 Seared Scallops with Pumpkin Soup
This soup was a very interesting way to use both scallops and pumpkin.  Brad loved this recipe.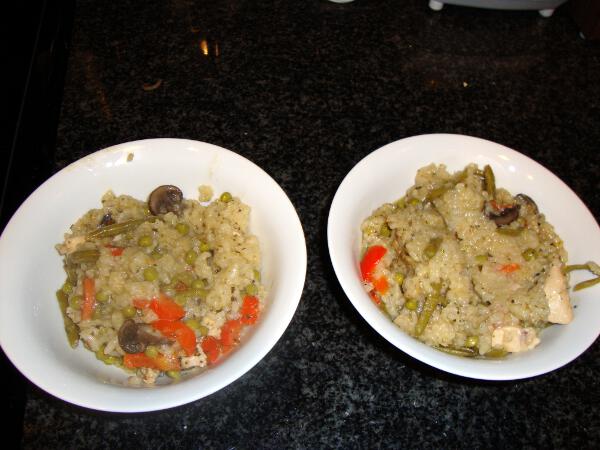 Green Curry Stew
Another blog post from the early years.  This recipe started out as a soup and turned into a stew.  Sometimes the best food results from an accident.