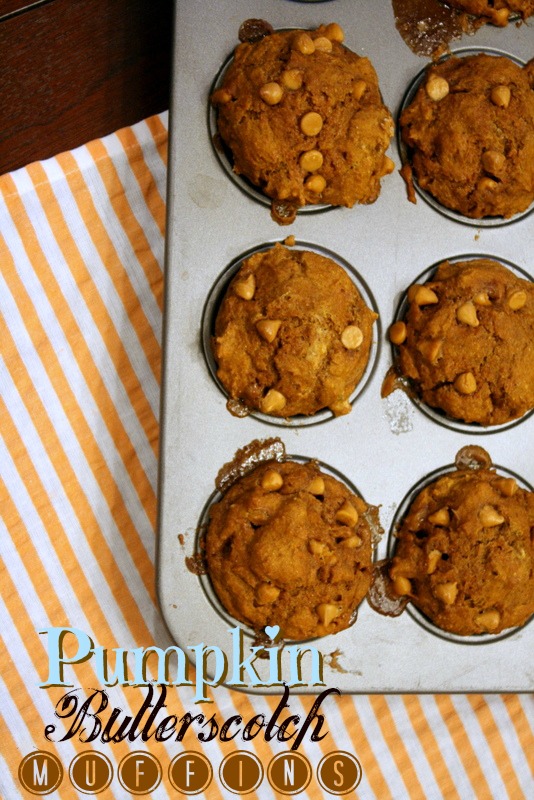 It's Monday, the most hated of all days.  To add insult to injury it's terribly dreary outside.
I should be in a terrible mood.
But, I'm not.  I'm in a lovely mood.
The dreary weather has also swept in the chilly fall temperatures — the same temperatures I've been dying to feel.  It's perfectly crisp and lovely, albeit a bit gray.
No matte. Gray weather is perfect for snuggling, coziness, and comfy sweaters.
It's perfect for big crumbly muffins and mugs of hot tea.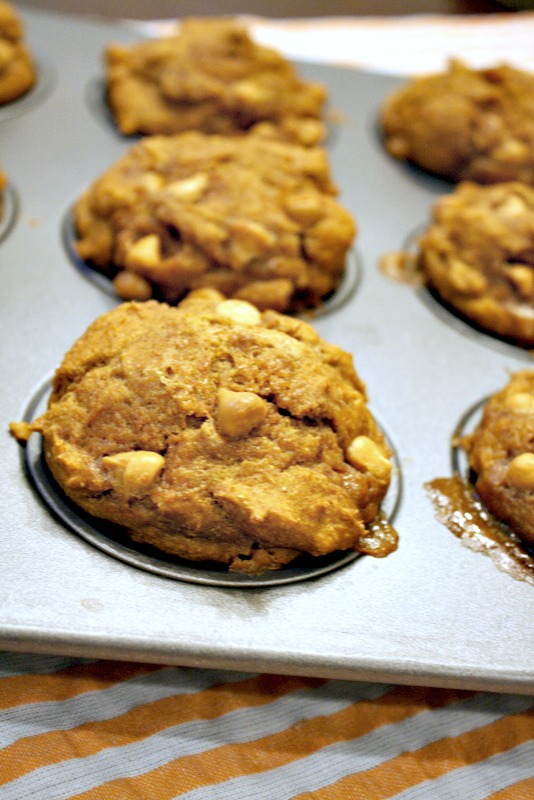 And even though dragging myself out of bed (while my handsome husband and snuggly dog continued to snooze) was a bit of a challenge this morning, the muffins that greeted me, made it much easier.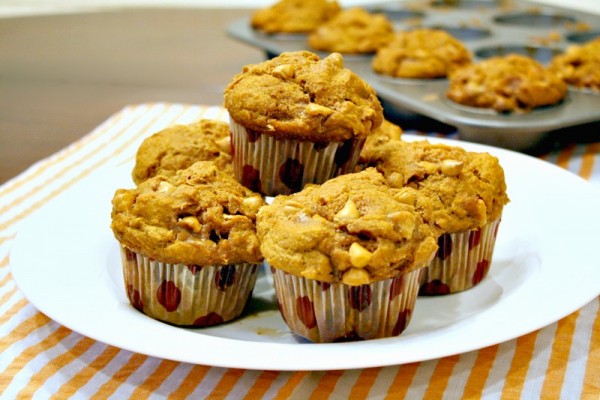 Much, much easier.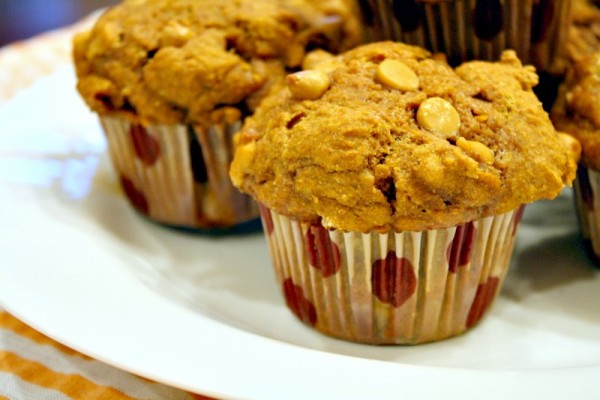 Pumpkin Butterscotch Muffins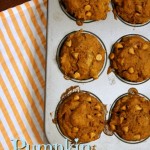 (

Makes 12 Muffins

)
Ingredients
2 cups whole wheat pastry flour
1 Tablespoon baking powder
1/2 teaspoon baking soda
1/4 cup sugar*
1/4 teaspoon salt
1 Tablespoon pumpkin pie spice
1 cup canned pumpkin
1/2 cup fat free Greek yogurt
2 Tablespoons butter, melted
1 cup + 1/4 cup butterscotch chips
12 muffin papers or non-stick spray
Directions
Preheat oven to 350 degrees. In a large bowl, mix dry ingredients together: flour, baking powder and soda, salt, and pumpkin pie spice. Add wet ingredients to the bowl: pumpkin, yogurt, and butter. Stir well to combine. Add 1 cup of butterscotch chips and mix well.
Place muffin papers in a muffin tin or if not using papers, spray each muffin cup with non-stick spray. Use a 1/4 cup measuring cup to spoon muffin dough in each cup. Place 3-4 chips on top of each muffin from the remaining 1/4 cup.
Bake for 30 minute or until an inserted knife in the center of a muffin comes out clean.
*Optional substitute: 1/4 cup NuNaturals Stevia Baking Blend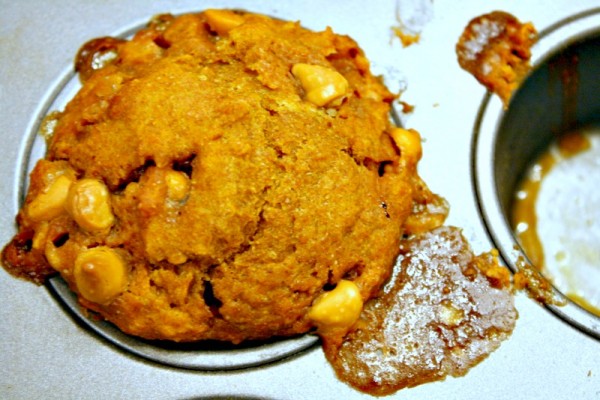 These muffins are a perfect vehicle for butterscotch chips, which I may just love more than any other baked good addition.  The healthy muffin batter makes me feel a-okay with such a sugary start to my day.  Plus, it's nice to have a little treat.
It's Monday and it's totally necessary.