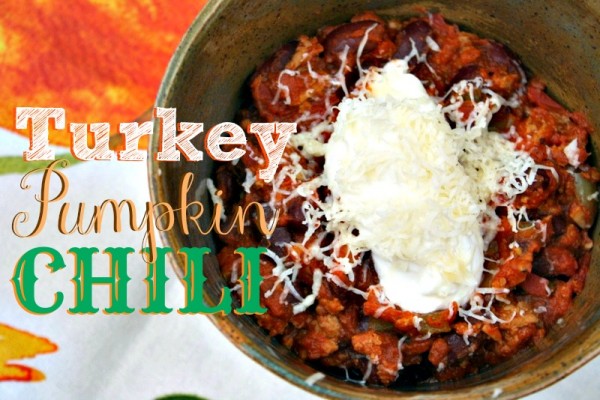 Some things just go together so well.
Peas and carrots.
Cake and ice cream.
Peanut butter and jelly.
Peanut butter and chocolate.
Peanut butter and my finger.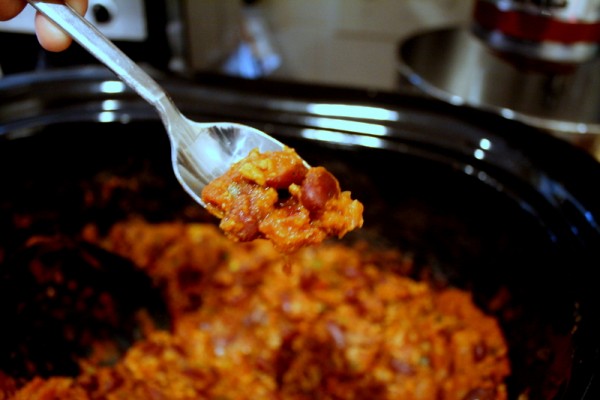 But some pairs are less obvious.  They've been sitting around just waiting to be discovered, waiting until the one day, you dump them together in a crockpot and make magic.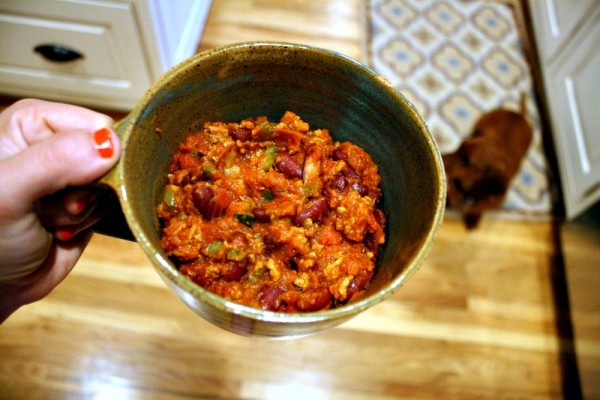 Okay, so maybe nothing nowadays is really a "new" concept and especially not recipes, and doubly especially not my recipes.
But the vikings, Christopher Columbus still gets credit for discovering the Western Hemisphere, right? (Even though people had been living here for a year or two before his big "discovery".) So I should get all the credit for discovering pumpkin goes swimmingly with chili, right?
Er, right?
Yeah, I'm not buying this either.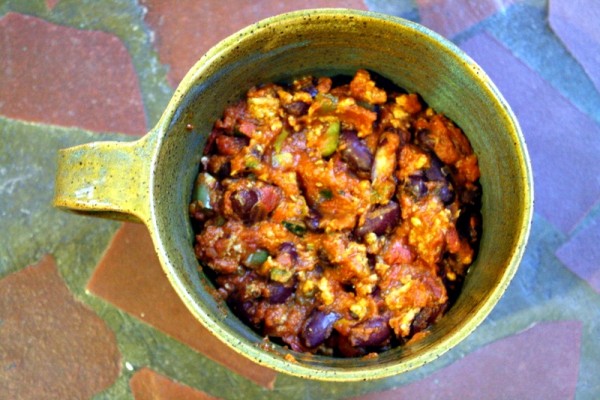 Turkey Pumpkin Chili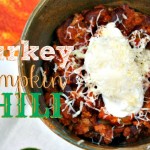 (

Serves 6

)
This colorful and healthy chili is wonderfully hearty and delicious. It's the kind of soul warming food that I crave on bone chilling days. And it has so many good-for-you veggies, you can skip the side salad and make this a one dish meal.
Ingredients
3 15 ounce cans dark red kidney beans
1 can pumpkin
1 28 ounce can crushed tomatoes
3 Tablespoons extra virgin olive oil
1/2 cup onion, chopped finely
3 cloves of garlic, minced
1 zucchini, chopped finely
1/2 green bell pepper, chopped
1/2 yellow bell pepper, chopped*
1 pound lean ground turkey
2 Tablespoons chili powder
1/2 teaspoon cayenne powder
1/2 teaspoon cinnamon
3/4 teaspoon sea salt
Directions
In a crockpot, add beans, pumpkin, and tomatoes and turn heat to high. Heat 2 tablespoons of oil in a pan on medium heat. Add onions and garlic to the pan and cook for about two minutes. Add the rest of the vegetables: zucchini and peppers to the pan and cook until all vegetables have softened, stirring often. Add all vegetables to the crockpot.
Add the last tablespoon of oil to the hot pan. Add ground turkey meat and cook, breaking up the meat with a spatula as it cooks. Cook until the meat is no longer pink. Add to the crockpot with spices and stir. Cook on high for 4 hours or on low for 8 hours.
Serve piping hot with toppings of your choice.
*Red or orange bell pepper would work well too.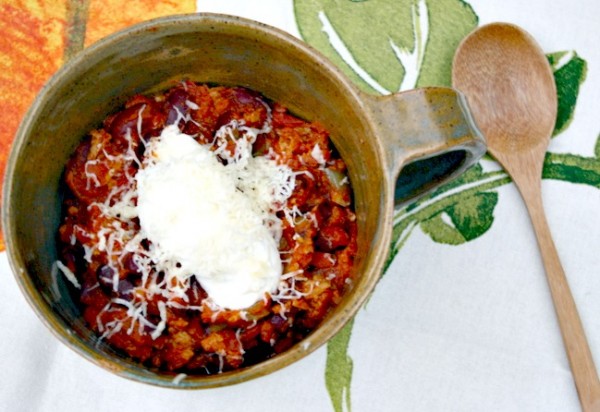 I call the previous shot, naked chili, which makes this shot "all dressed up" or "churched up" as Brad would say, with Greek yogurt and extra sharp cheddar cheese.
So the next time you want an easy chili, with lots of veggies, and a peculiar ingredient that no one will be able to put their finger on, call this recipe for a good time…
…or at least a full belly.