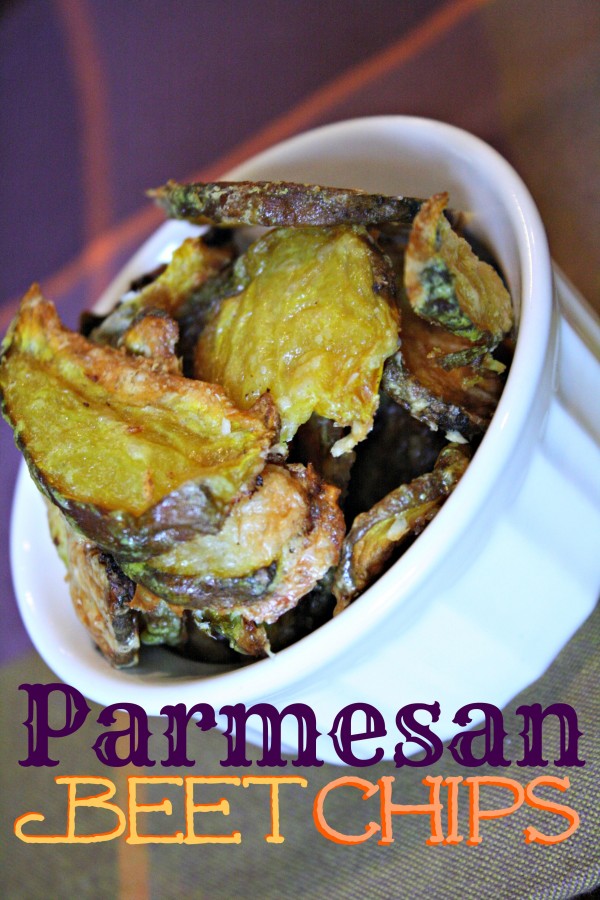 Once upon a time, this girl did not like beets.  But then I roasted the deep purple tubers for my Roasted Beet and Walnut Couscous and I started singing a different tune.
It's been a while since I rolled up sleeves and worked with beets and this time I tried golden beets.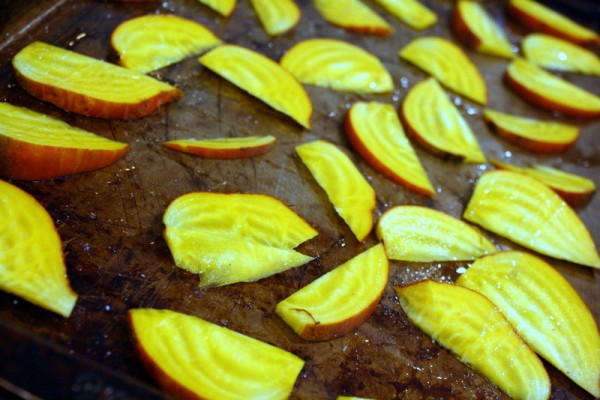 Golden beets are actually a yellow orange, but when you slice them, the center is a bright luminescent yellow.  They tend to be a bit milder in their tangy beet-i-ness, than the gorgeous purple beets.
I sliced my golden beet thinly and baked them for 30 minutes.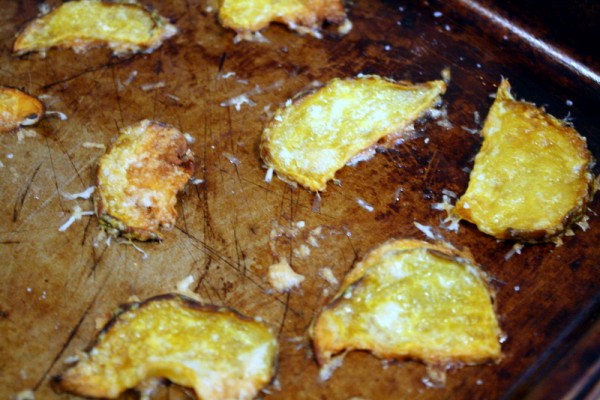 Then I let them cool, dipped them in egg whites, and grated parmesan cheese, then baked them again.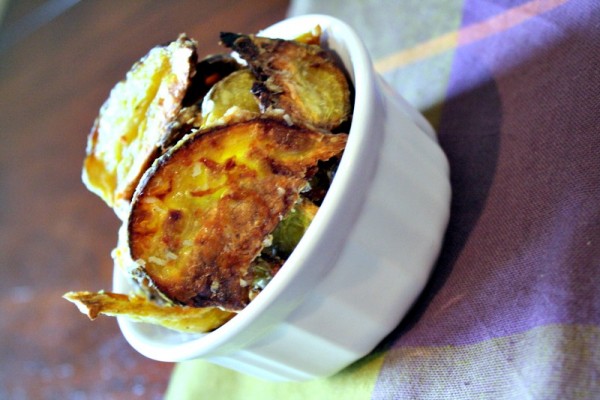 The results were a scrumptious crispy chip, more delicious than any fried potato chip and much healthier.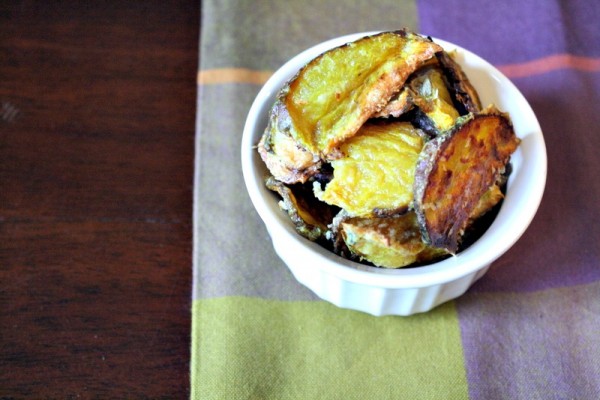 And when I say healthy, I don't mean "low calorie".  These chips are about 192 calories per serving, but they do much more for your healthy than any soggy chip.
Beets contain phytonutrients called betalains, which "have been shown to provide antioxidant, anti-inflammatory, and detoxification support. (source)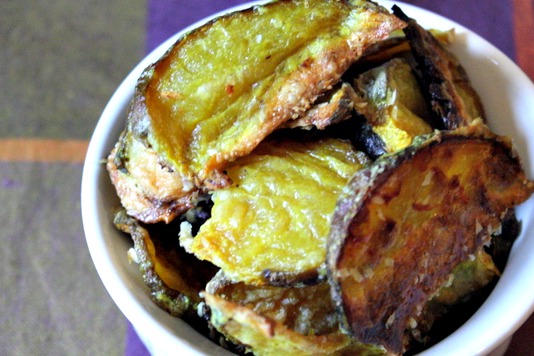 Parmesan Beet Chips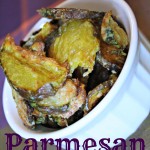 (

Serves 2

)
Ingredients
2 medium golden beets
2 teaspoons extra virgin olive oil
1/4 teaspoon sea salt
1/2 cup egg whites
1/2 cup parmesan cheese
Non-stick spray (optional)
Directions
Preheat oven to 350 degrees F. Wash beets thoroughly and remove greens and stems. Slice beets thinly and uniformly, about 1/2 centimeter thick. Toss beets in a large bowl with olive oil. Place on a baking sheet so that none overlap and sprinkle evenly with salt. Bake for 30 minutes.
Remove from the oven and allow to cool for at least 10 minutes. Place egg whites and parmesan cheese into separate containers. Use a spatula to carefully remove beets from baking sheet. Spray baking sheet with non-stick spray or additional oil.
Dip beet chips into the egg whites, then the parmesan cheese, shaking off excess cheese each time. Place each chip back on the baking sheet with no overlap. Bake an additional 15-20 minutes.
Remove pan and allow to cool before serving.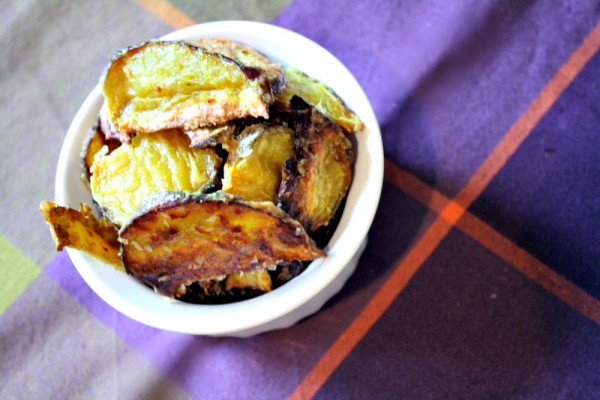 These will last for about a week in the fridge, but I'd bet my favorite pair of shoes that these won't last that long.