Several months ago, I received an email announcing the Fitfluential Amabassador Program.
Ambassadors are the best of the best. They are a small number of fitness "influencers" that represent their metropolitan area, which in my case, is the Charlotte area.  Fitfluential wants Ambassadors to be authorized messengers and representatives…to spread the good word about all things fitness-related to the Fitfluential network and beyond and  to co-host events in their area.
I like to share my passion for fitness.
I like to spread the word about things I'm loving.
Host? I LOVE to be a hostess!
I immediately thought, "I would like to do that!"
And then a month or two went by and I never did it.  Maybe I doubted myself (There are fitter, more qualified people out there), maybe I felt overwhelmed by everything else going on in my life, but I just didn't follow through.
But then, I learned that the Ambassador Program is still open.  It's a sign!
As of right now, there are no ambassadors for the Charlotte region, and Charlotte definitely deserves to experience all that FitFluential has to offer.
Charlotte is a fit place! If FitFluential decided to host an event in Charlotte during racing season (that's running, not Nascar) and they wanted it to involve a race, they would have a ton of races to choose from.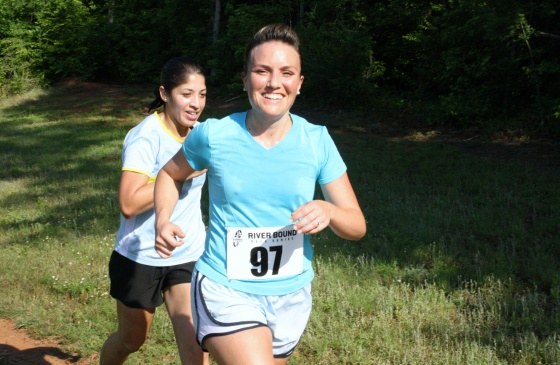 Literally, every weekend in Charlotte brings numerous choices for racing.  From 5K's to full marathons, there's plenty of running to be done when spending the weekend in Charlotte.
However, not everyone is into running, which is no problem! Charlotte caters to all types of fitness minded individuals.  From the White Water Center to the many yoga studios, there really is something for everyone.  Let's not forget The Booty Loop and all of the many parks perfect for boot camps and other fitness activities.
But being fit is also about nourishing your body and Charlotte has plenty of options for that too.  Brad and I have both noticed that since Johnson and Wales Culinary Institute opened, there have been some pretty fabulous restaurants to open their doors in Charlotte.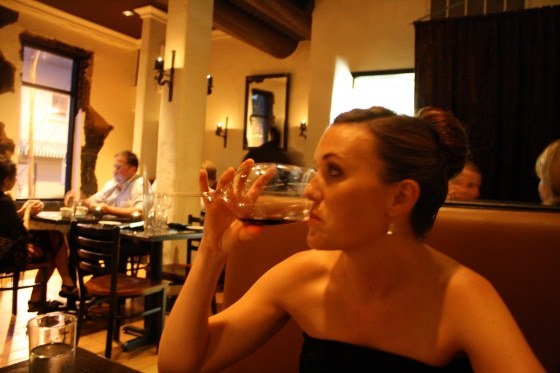 From Customshop which specializes in delicious and elegant farm to table meals…
…to Luna's Living Kitchen which offers a mostly raw and 100% vegan menu, Charlotte has extensive culinary choices.
The restaurants in Charlotte really value the power of word-of-mouth via the internet.  In other words, they love bloggers.  It wouldn't be very difficult to find a restaurant happy to cater a Fitfluential event.
So obviously, Charlotte is a great place to hold a Fitfluential event, but the real question here is why am I qualified to be a Fitfluential ambassador.
Here's why I think I'm qualified:
1. Staying fit doesn't come easy for me. I work hard at it.  And I believe this makes me value my fitness that much more.  Nothing easy is worth having, right?
2. I'm excited about fitness. I have a passion for it and I love pushing myself to do new things: set a personal distance record, PR a race, finally do more pushups, try Crossfit.  When you love something, it shows, and what better person to be an ambassador then someone who loves fitness.
3. I haven't always been fit and I'm always aware of how far I've come. I think this is important for people who are struggling with fitness.  I truly believe with my whole heart that if I can do it, so can you.  If the chubby asthmatic kid can run a marathon, then just think what you can do.  If I was selected as an ambassador, this would be my message.
4. I believe fitness must be an integral part of a healthy life. It can't be something you do just because you want to lose a few pounds.  But, it also must fit in with your life.  Just because I love running, doesn't mean it's for everyone.  There are 1,001 ways to stay fit and I believe it's important to figure out what fitness means for each person.
5. I embrace fitness as a journey. My fitness journey has had peaks and valleys.  I've learned a lot, but I have a feeling that fitness is a life long lesson.  What I can do now, I might not be able to do years from now and vice versa.  As my brain learns my body's limits, my body remembers how far I've come and pushes to do even more.  I'm not a fitness expert, by any means.  I'm a fitness enthusiast; and one that has a lot still to learn.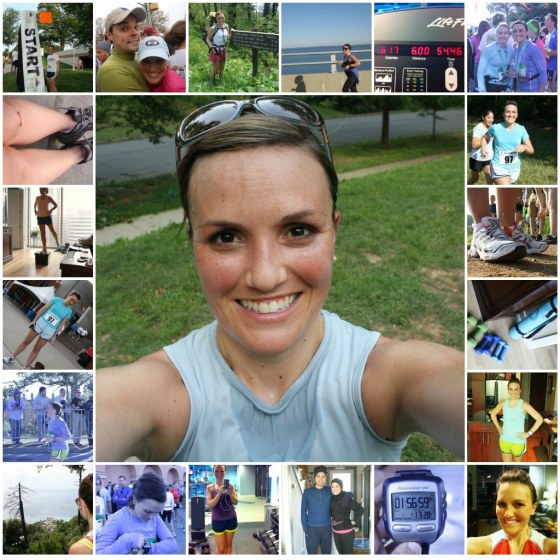 One of my greatest joys is sharing my fitness journey with you, my reader,s and the discussion that results from my story.  I hope I can share my fitness journey with even more people by being selected as a Fitfluential Ambassador.
Ingredients
Directions