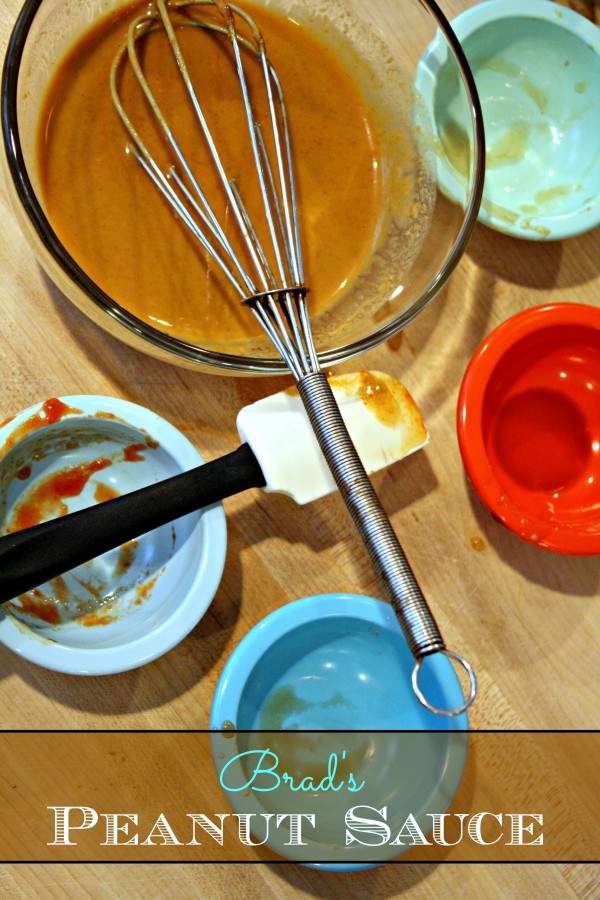 This isn't the first time I've mentioned Brad's amazing peanut sauce here, but it is the first time that I've mentioned it since I learned how to take a decent photo and write a comprehensible recipe.
Let me be clear.  This stuff is fantastic.
Here are a few times I've used it on an assortment of different dishes, all Asian-inspired, all 10 times more amazing, because I used the sauce:
Chicken and Boy Choy over Noodles
Tempeh and Noodles with Baby Spinach
Spaghetti Squash with Chicken, Broccoli, and Carrots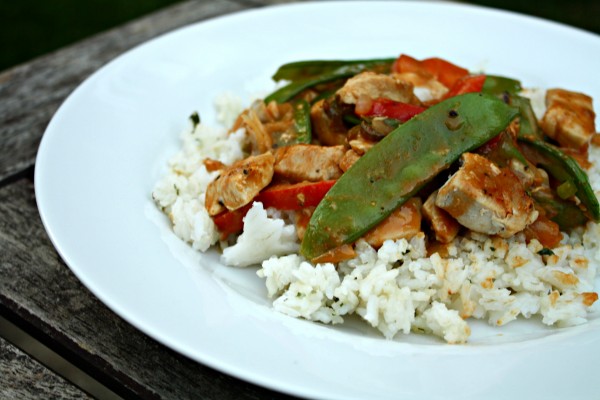 Here's my latest dish using the peanut sauce.  I'll post the recipe tomorrow.
If you make this sauce, your first thoughts will probably be, "That's all?". First, because it's so simple, and second, because it makes such a small amount.  This sauce does in fact make enough for four people because I don't pour it on top of my food, I mix it in after the cooking process while the vegetables and protein are still in the pan so it lightly coats everything.
This sauce is rich, so a little goes a long way.
Brad's Peanut Sauce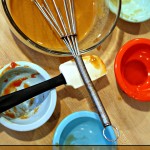 (

Serves 4

)
Rich and creamy, this sauce makes goes best with asian inspired dishes. It's a simple sauce, but it goes a long way in taking a basic stir-fry to another level of deliciousness.
Ingredients
3 Tablespoons creamy peanut butter
3 Tablespoons red wine vinegar
3 teaspoons honey
3 teaspoons Sriracha sauce
3 teaspoons soy sauce
2 teaspoons fish sauce
Directions
Mix all ingredients together and stir thoroughly. Use as a sauce with your favorite Asian-inspired meal.
NOTES:
Make sure your soy sauce is gluten-free to make this sauce 100% gluten-free.
I used Cloister Honey Wildflower Honey in this recipe.