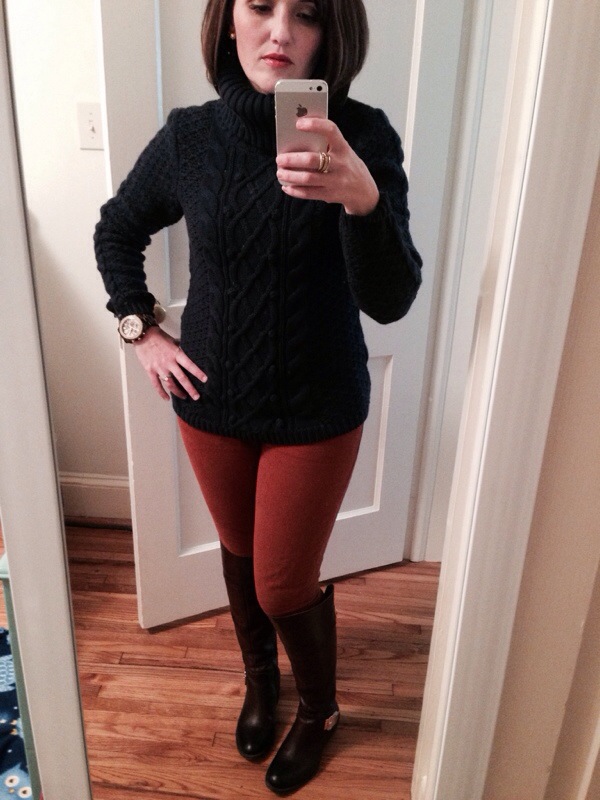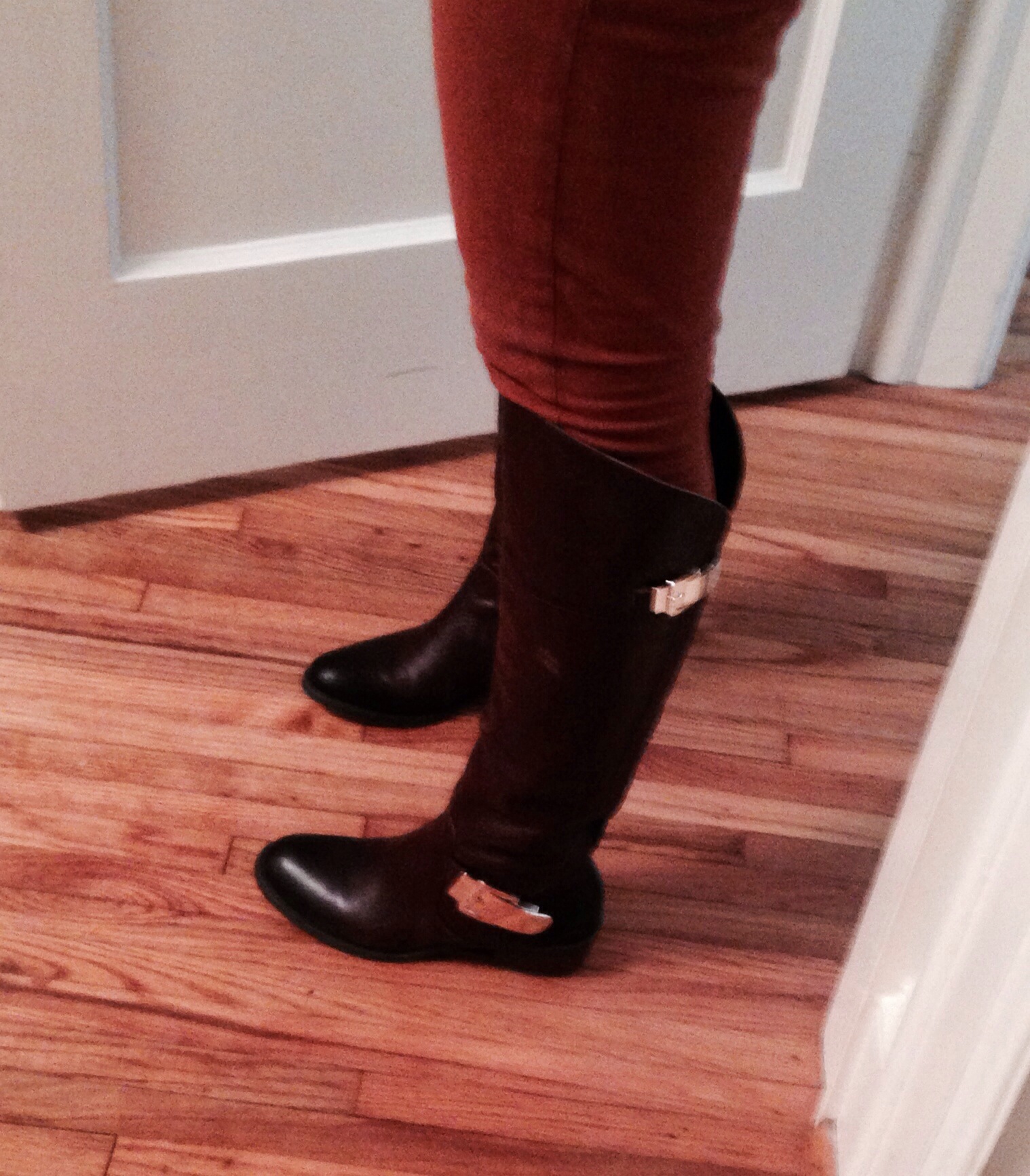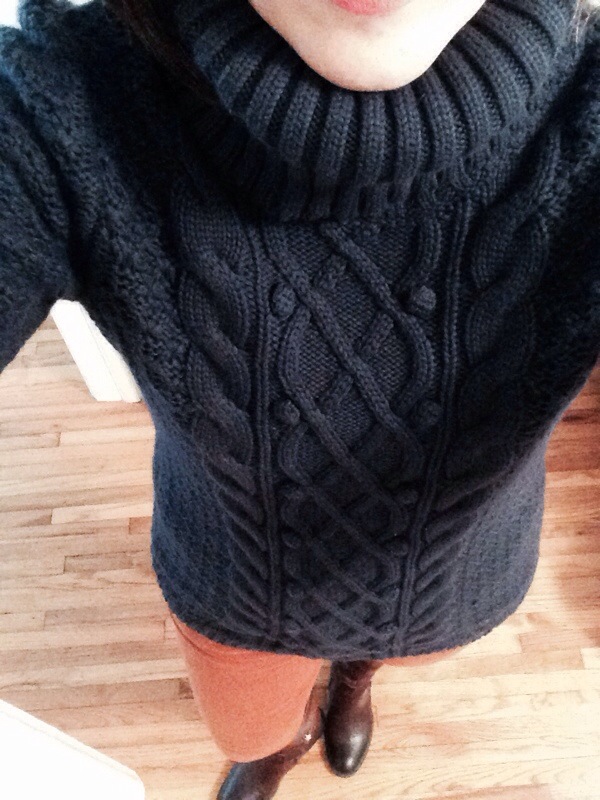 Sweater: Banana Republic // Jeans: Banana Republic // Boots: Vince Camuto
I wore this chunky sweater + copper skinny jeans + boots combo for lunch out with Elliott and a friend. When I first bought this rust…copper…cinnamon (?) colored jeans from the clearance rack at Banana, I wondered how much wear I would get out of them. But surprisingly, they go with a lot of stuff in my closet. They look great with navy, cream, black, chambray, and even light gray. It's kind if a neutral but it's quirky enough that it needs a neutral to even it out a bit.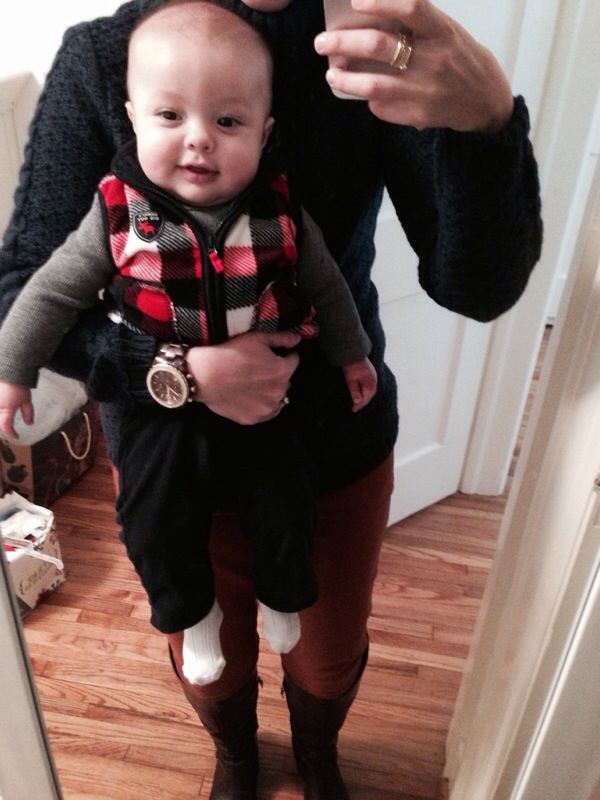 But do you know whose outfit I really like? Elliott's!
How cute is this plaid fleece vest?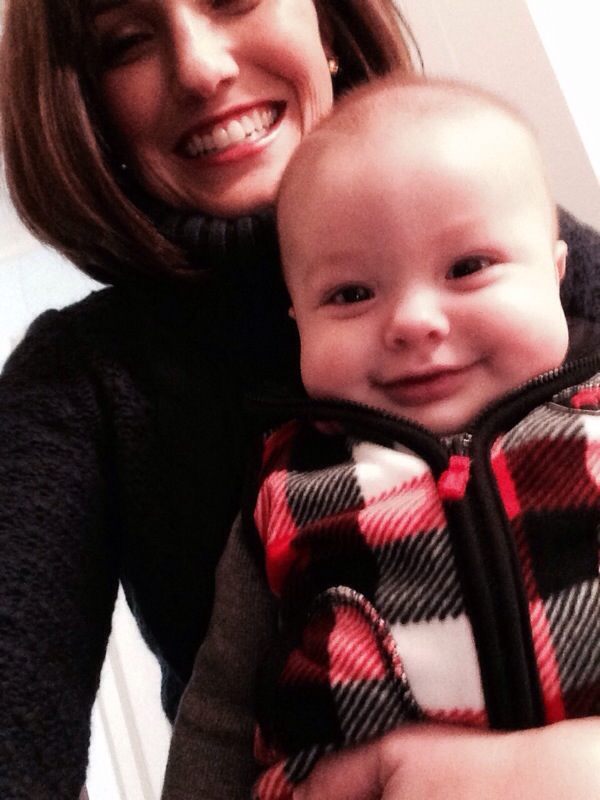 And what a ham? While snapping his photo, this huge grin spread across his face. Ooh! I could just eat him up!