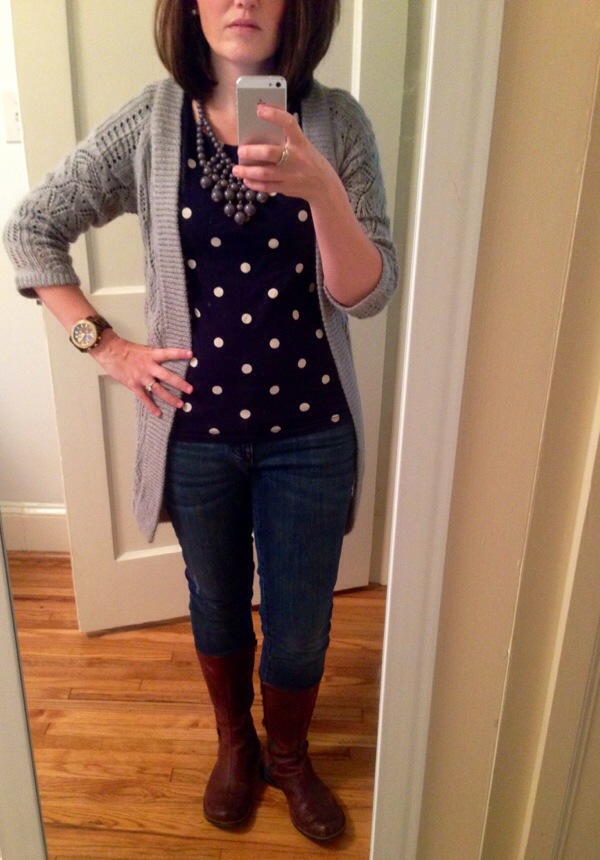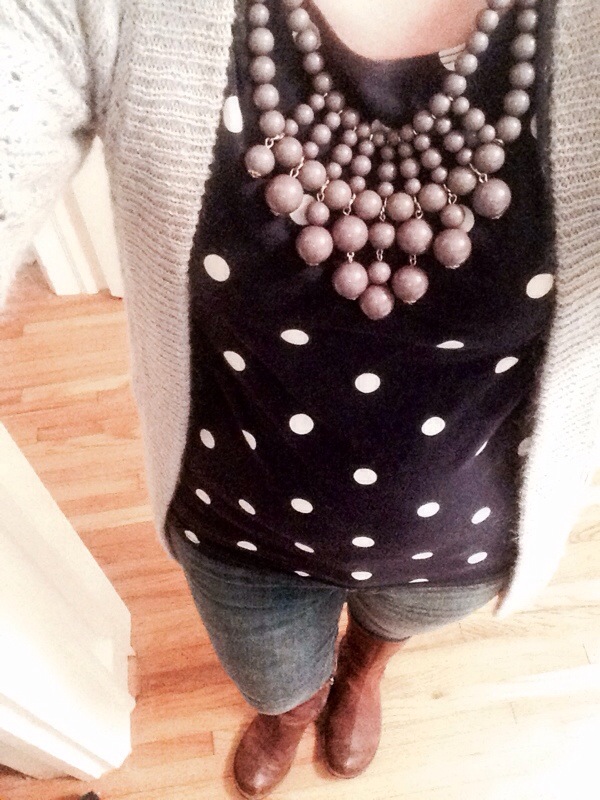 Sweater: Target (consigned) // Top: Forever 21 // Jeans: Gap Outlet // Boots: Keen // Necklace: GroopDealz // Watch: Michael Kors
This entire outfit was super cheap. I have to admit that I am a diehard bargain hunter. I am pretty obsessed with Tori Burch and Kate Spade, but for the most part I do a lot of my shopping at clearance racks, consignment boutiques and sales, and off season. I did some serious damage at the mall the day after Christmas, which in my opinion is where you'll find way better deals on clothes than Black Friday. Stores are very eager to clear out their winter stuff just when it's starting to get cold in NC.
However this comfy outfit was purchased months ago. And although I try to stick to more expensive brands when I shop consignment, I couldn't pass up this sweater from Target. I'm a sucker for long cardigans and if I remember correctly, I scored this piece for less than $10.