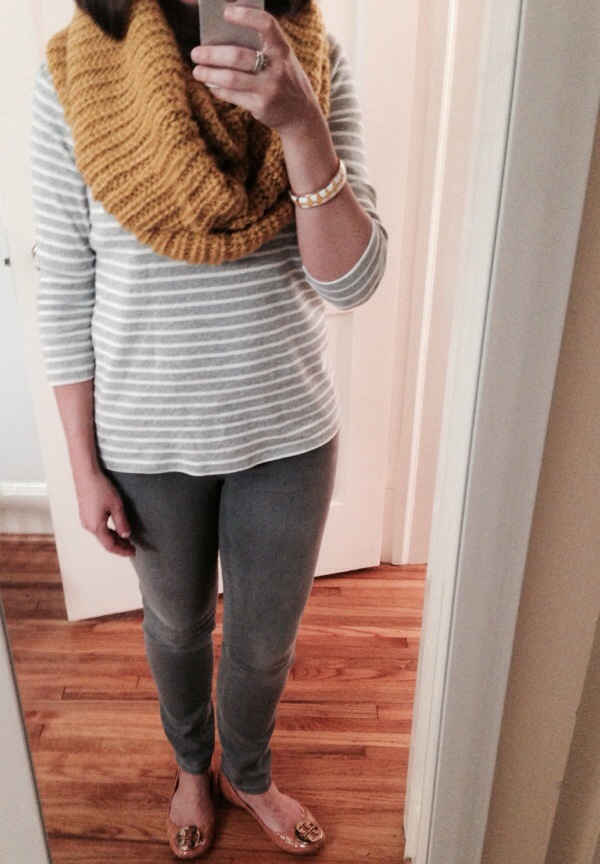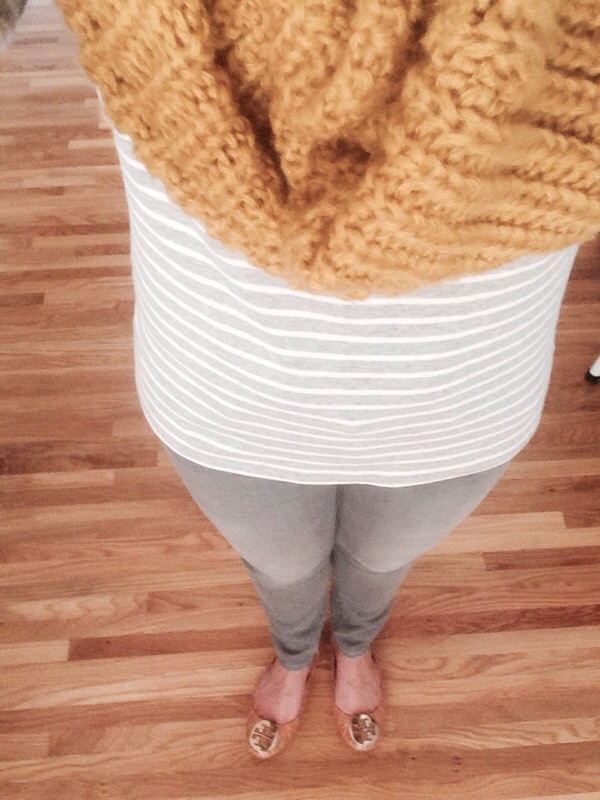 Top: Forever 21 // Jeans: Ann Taylor Loft Outlet // Scarf: GroopDealz // Bracelet: Bijuju // Shoes: Tory Burch
After several requests to post more outfits of the day, I've decided to comply. But boy have things changed since I used to post more about my own personal style. Rather than an 8-5 job, I'm dressing for lunch dates and doctors appointments, which is why I've decided to call my new series "Mom Jeans".
Just because I'm a mom now, doesn't mean I have any less sense of style then I did before Elliott, which is true for any of the new moms I know. Sure, since becoming a work-from-home mama, I'm dressing for a new audience, but the sense of style is still there.
"Mom Jeans" is a little tongue-in-cheek of course. I guess Mom Jeans is about turning the term on its head and making it mean something entirely different — typically casual and comfortable, but not without style.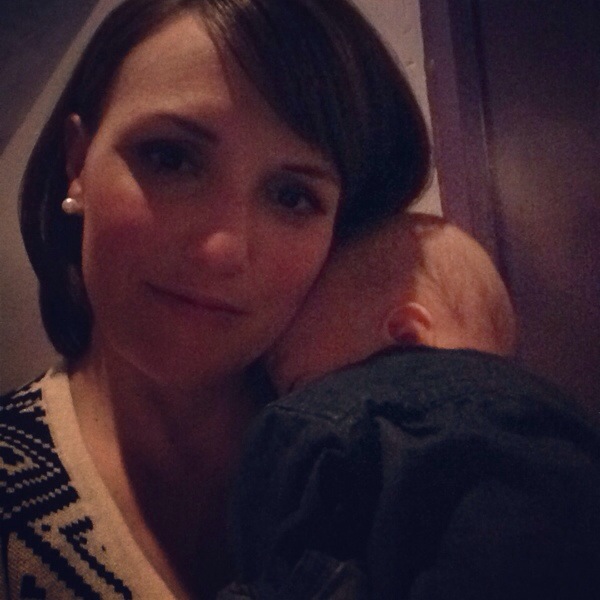 Becoming a mom doesn't change who you are. It just enhances it.