If you followed along with me during my pregnancy, you might remember me planning a day trip to the mountains in the fall even before Elliott was born.  I went to the Orchard at Altapass several times as a little girl and Brad and I enjoyed going three years ago, so I thought it would be a great place to take my baby's first day trip.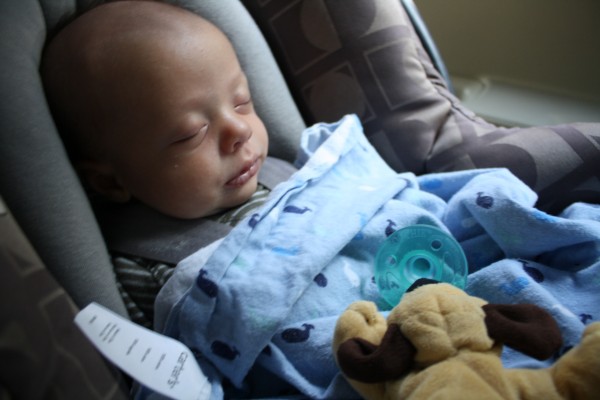 We got off to a slow start.  Someone had three wet diapers within the first 40 miles.  Two of them were before we even got out of Charlotte.
But after all those stops, Elliott fell asleep for the rest of the ride.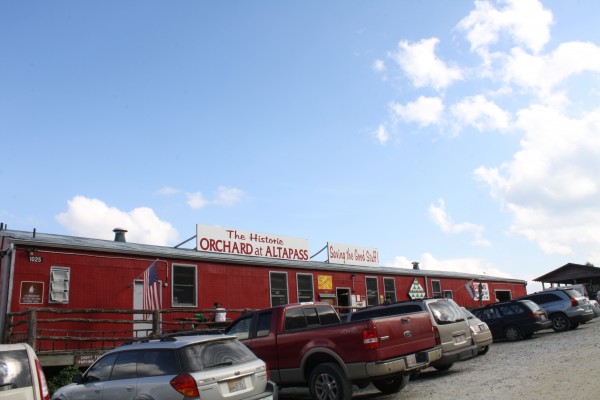 We got there around 1:30 pm and were ready for the picnic lunch I had packed us.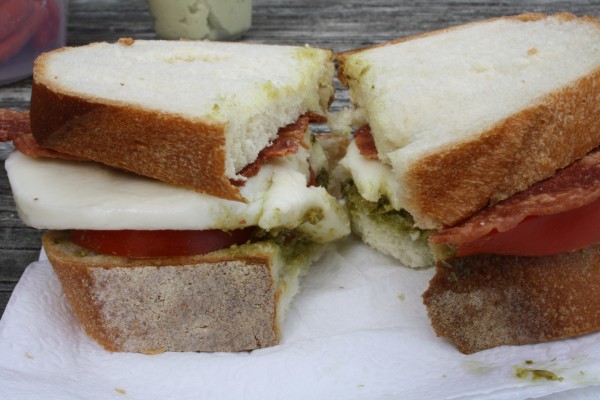 I packed:
– Sandwiches made with Italian bread, mozzarella, tomato, pesto, and turkey bacon
– Edamame hummus and veggies
– Strawberries for dessert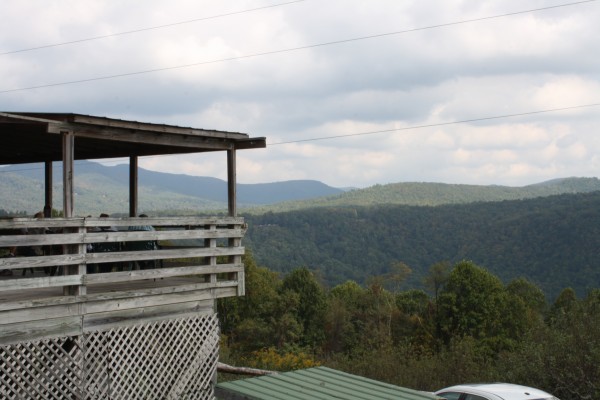 Check out the views from our picnic table.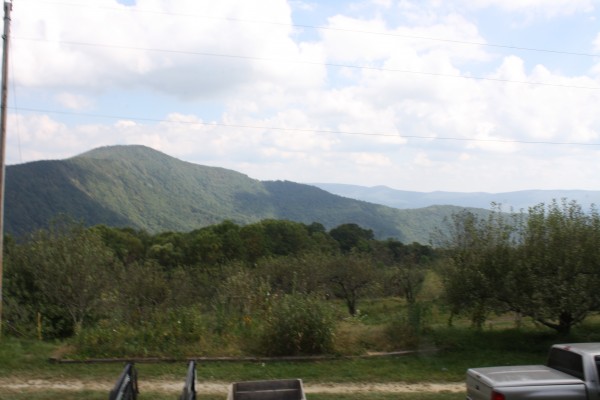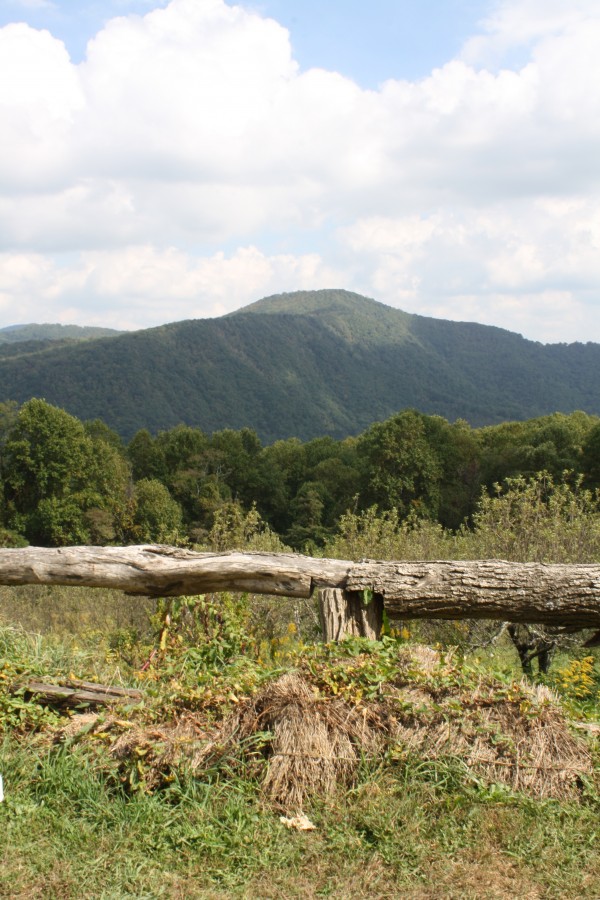 After lunch, we walked down to the orchard.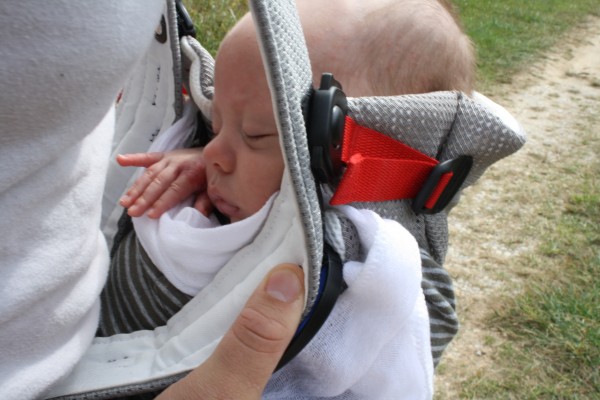 Elliott slept through the entire walk in the Baby Bjorn.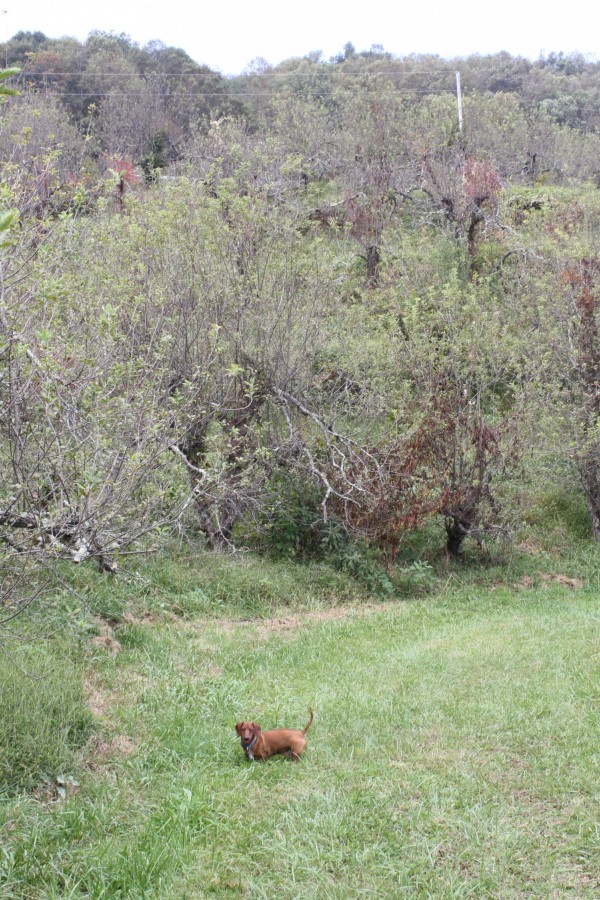 Since no one was around, we let Rascal off his leash.  He had a great time running up and down the rows of trees.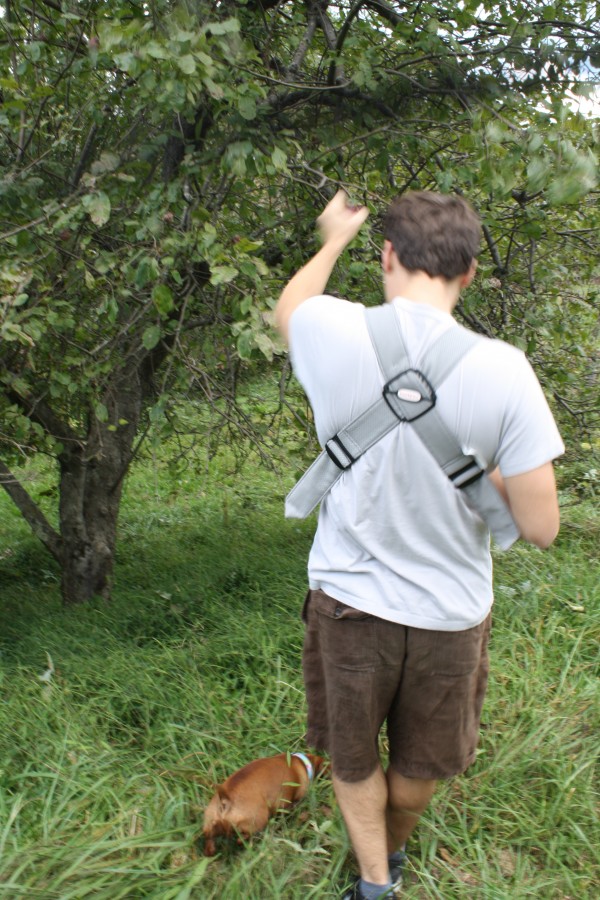 Brad got an apple for Rascal.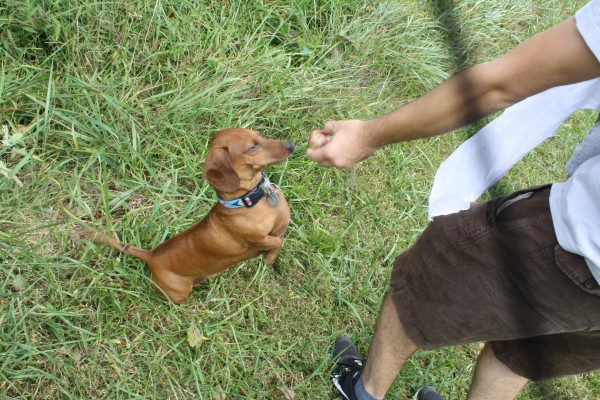 He spend the next 10 minutes, running around with the apple in his mouth enticing us to chase him until he lost the apple in the tall grass.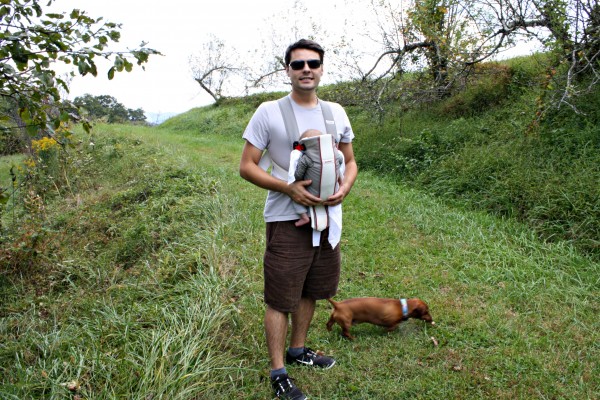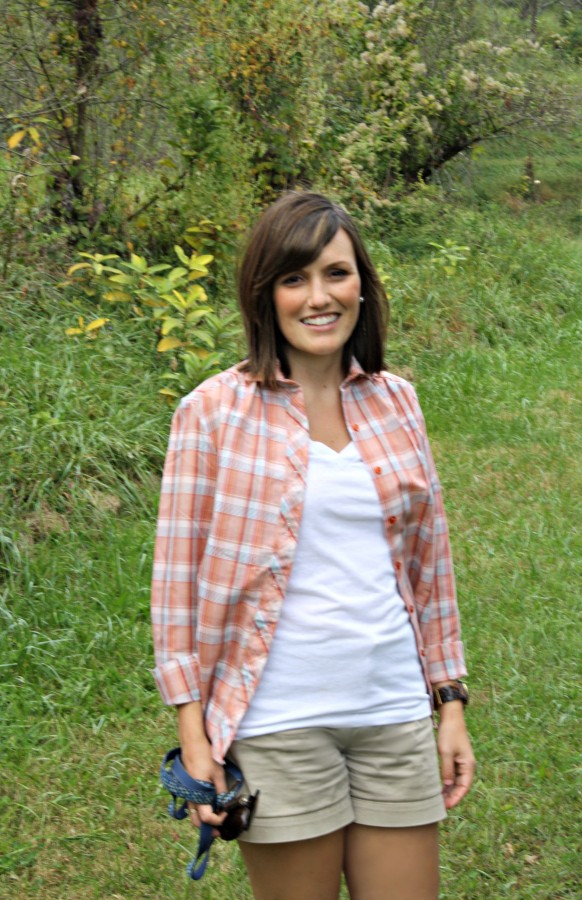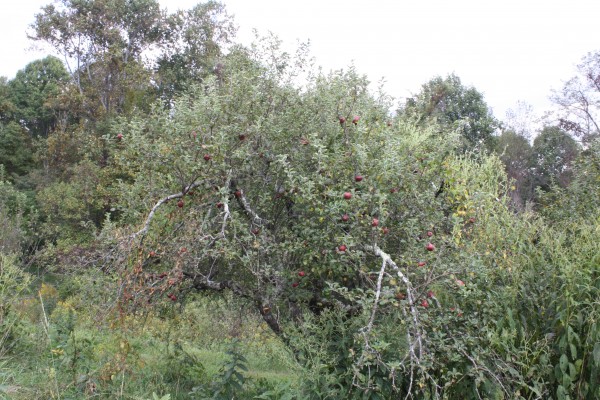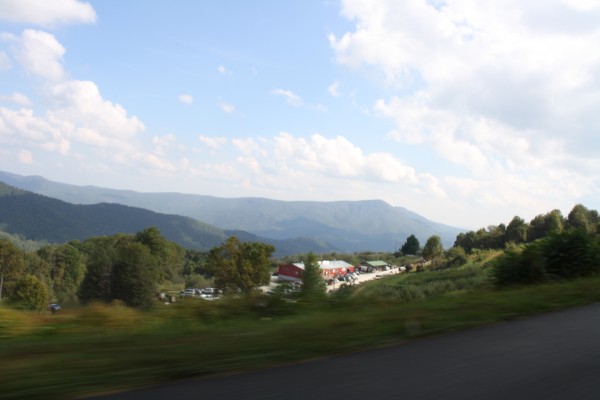 After our walk in the Orchard, we bought apples, sweet potato butter (like apple butter) and a whole pound of fudge. Miss Charlotte's fudge is the best! We took home pumpkin fudge, maple fudge, peanut butter fudge (my favorite), and vanilla walnut fudge.
And just like our last visit, we decided to head to Little Switzerland before heading home.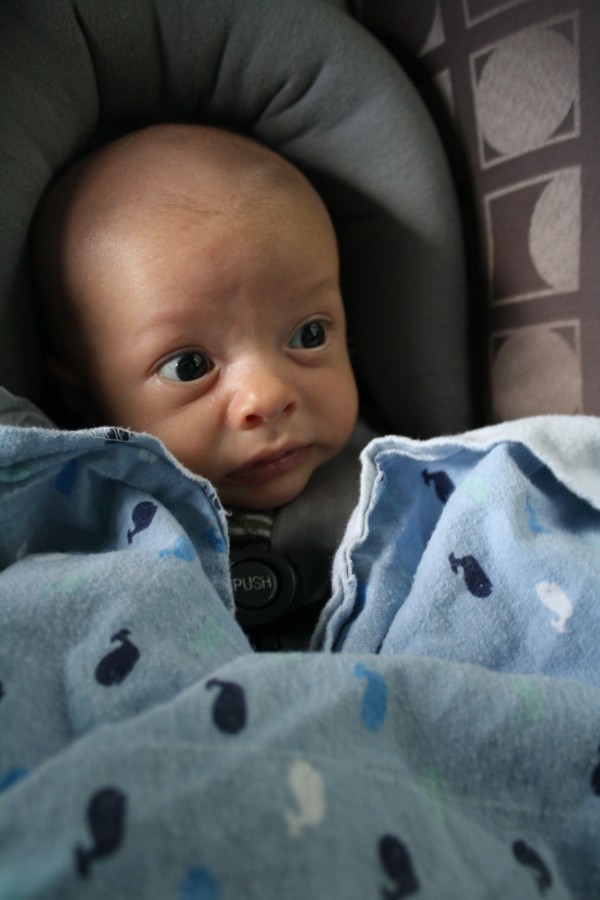 After his back-to-back naps, Elliott was wide-eyed and bushy tailed for the short ride to Little Switzerland.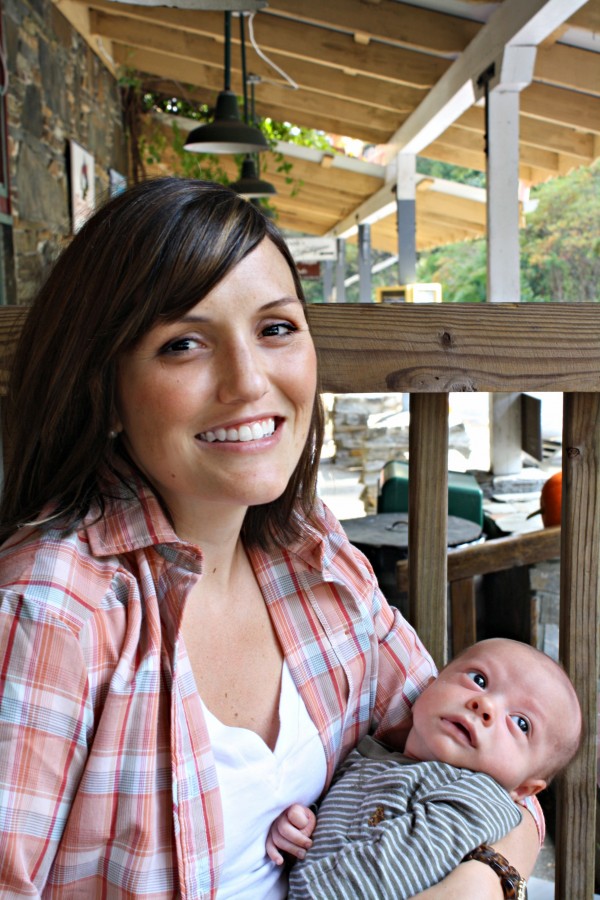 We grabbed a pumpkin beer from the General Store and hung out while Elliott took in the scenery, then headed home.
The car ride back was pleasant until Elliott had a meltdown about an hour before we got to Charlotte.  We took the opportunity to visit my grandparents so I could nurse him before getting back on the road.
I was pleasantly surprised how easy it was to take a day trip with Elliott.  I'm sure things will change in a few months when he won't sleep just anywhere.  He slept well in the car and we stopped when we needed to change him. I nursed him several times in the car at the Altapass (thank goodness for tinted windows).  And overall it was a great trip that I hope we can take again when Elliott is old enough to remember.