Sometimes, it's fun to go through my camera and find the photos that I never showed here on the blog for one reason or another and reminisce.
Here are a few I found recently.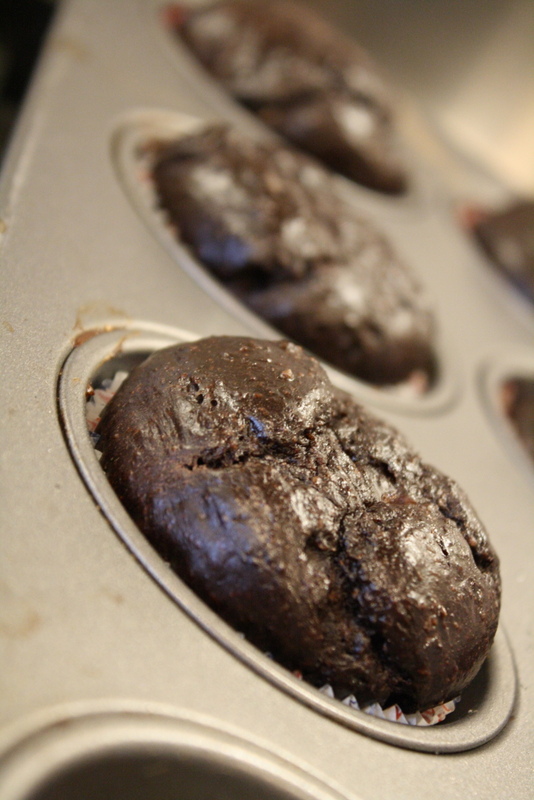 Chocolate protein muffins. Looks delicious.  Tastes like chalk.
These were deposited directly into the trash after the first bite.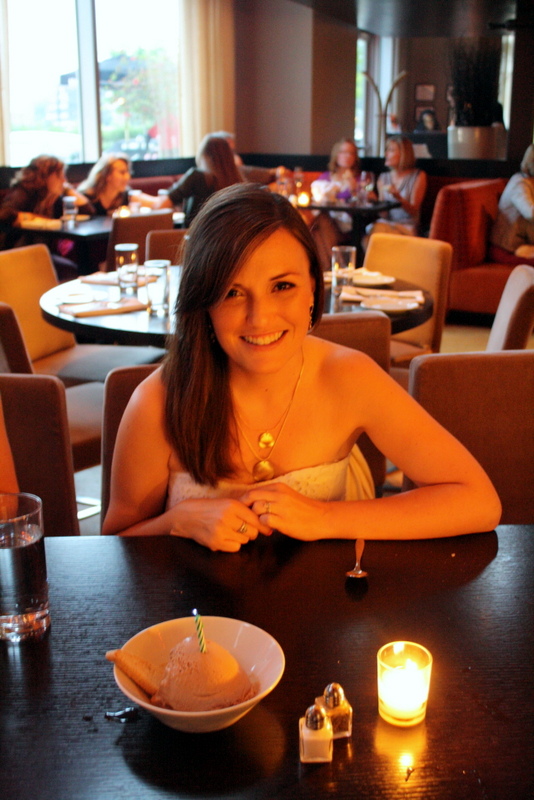 This was an untouched photo from my 29th birthday.  I have yet to figure out how to properly take a photo in dim lighting.  So, I do my best and then use Picmonkey to fix the coloring.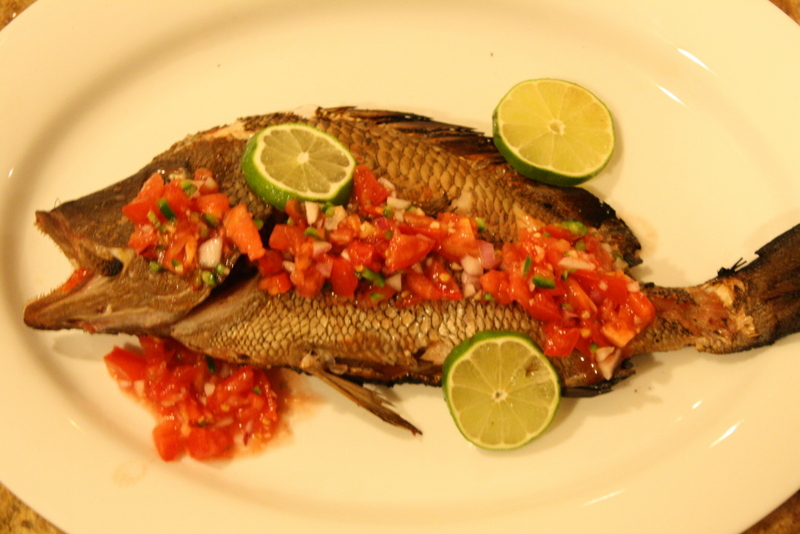 Remember that time I cooked a whole fish for dinner?  No?  Of course you don't.  Because I didn't share it here.
Brad and I literally shared this fish by sitting side-by-side and digging in with two forks.  It was okay.  Edible, but could have used a lot more spices and salt.

Here is a great photo of three friends and I (Sarah, Brittney, and Josie) at Sarah's bridal shower last summer.
My very favorite thing to order at Cowfish.
I'm usually not a sucker for fried food, but these coconut battered onion rings are simply amazing.  I don't even drench them in ketchup when I eat them.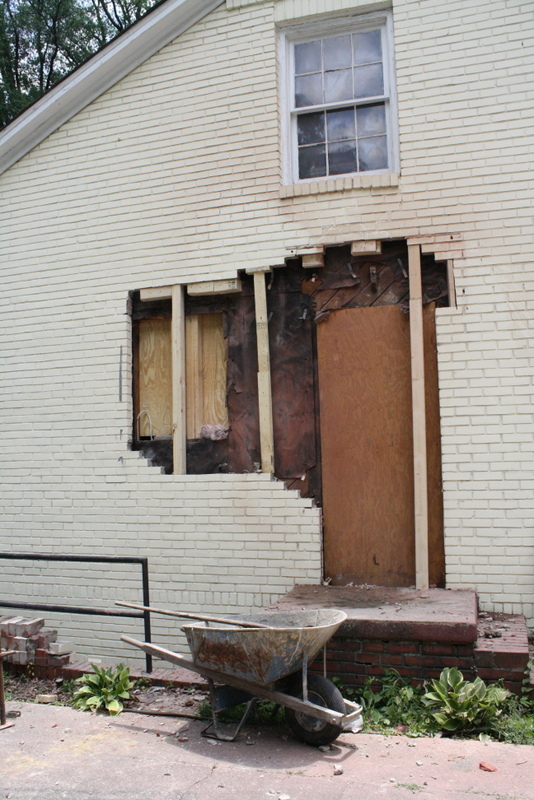 One of the most interesting (and annoying) things about our house in its original state, before we renovated the kitchen and knocked down two walls — It had a side door that someone had put cabinets over in the kitchen.  However, the door was still there when we bought it, which was somewhat confusing for guests.  When Brittney came over to see it for the first time, she knocked on that very door for quite a while before I realized anyone she was there.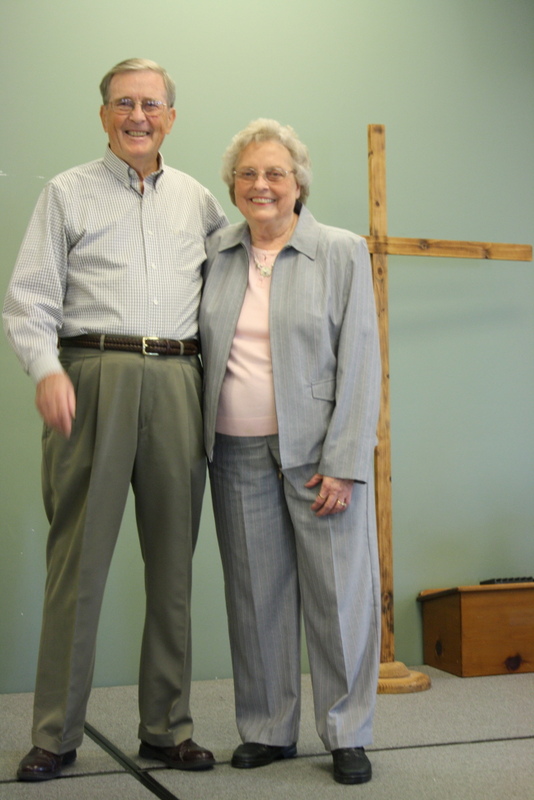 This good-looking couple is my grandparent-in-laws (Brad's grandparents) celebrating their 50th anniversary last year.
And here's Brad and I at their anniversary party. Brad had a beard and I loved it!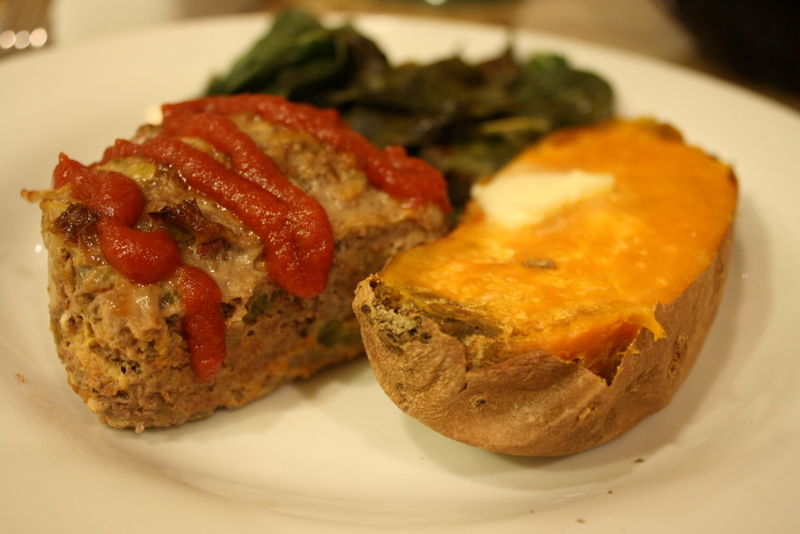 Here's a photo of meatloaf made in little loaf pans and drizzled with ketchup. I clearly remember deciding not to post the recipe because I measured nothing when I made this meatloaf and couldn't tell you what I put in it.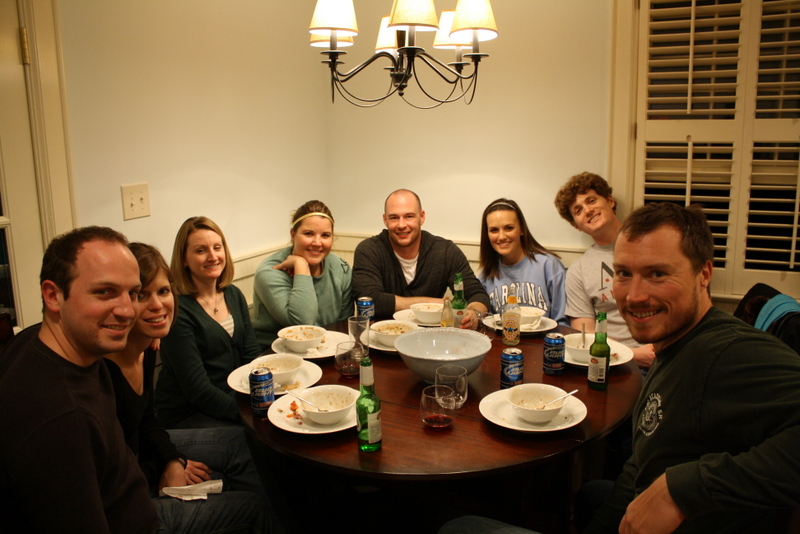 Here is a photo of our "moving party".  Technically, Brad and I had moved everything but the heavy stuff to the new house.  We sent out an email asking for help with the heavier things and all of these wonderful people showed up.
In reality, the girls stayed at the house drinking beer until the guys showed up, where we then proceeded to point and tell them where to set things.  We were super helpful.
I did however make dinner, although I couldn't tell you what. I'm guessing by all the bowls that it was some kind of soup or stew.
And that was the day we figured out that you can seat 10 people at our small kitchen table.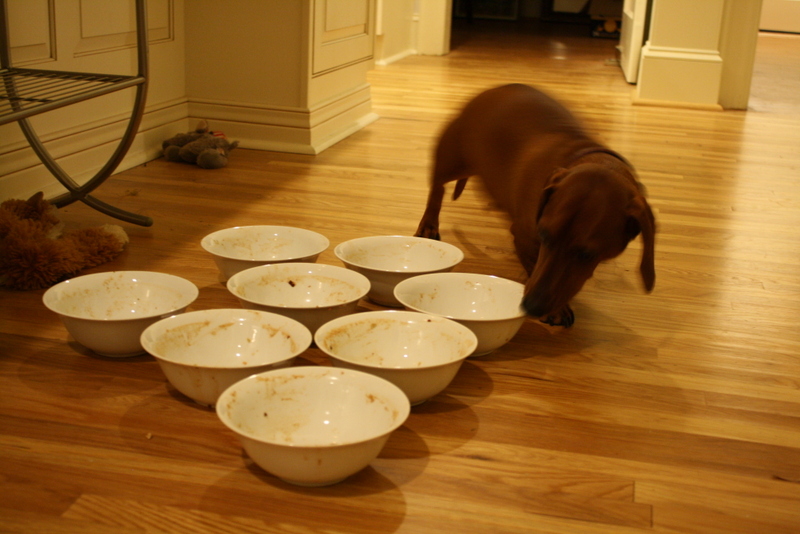 Rascal is the best pre-rinse cycle in the world.
Before you get all grossed out about cleanliness, he is ONLY allowed to do this when I wash dishes in the dishwasher where I always use the heavy duty cleaning cycle that takes three hours.
He was very sad and confused that month and a half when our dishwasher didn't work. Poor thing.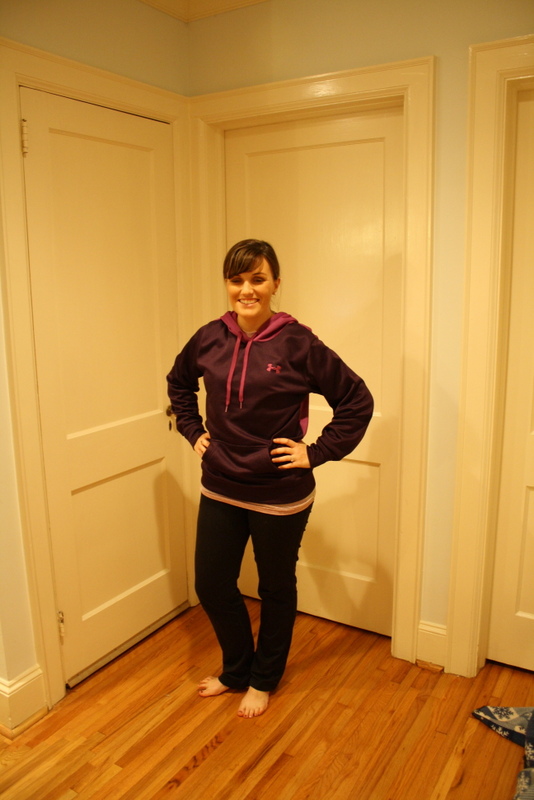 And something you might not know about me — I hate getting my photo taken, unless I'm in a group.
AND, I am really bad about shutting my eyes when someone is taking my photo. It's just as annoying for me as it is for them, I assure you.
And here's a photo you I have shown you recently.  It's the Under Armour Divide Fleece Hoody that I swooned about yesterday.
Want to win one for yourself?  Here's what you do!
To win, simply leave me a comment telling me when/where you would wear this hoody if you won it.
Easy, right?
I'll announce the winner Thursday evening.  The giveaway closes on Thursday, January 10, at 6 pm.
Good luck!