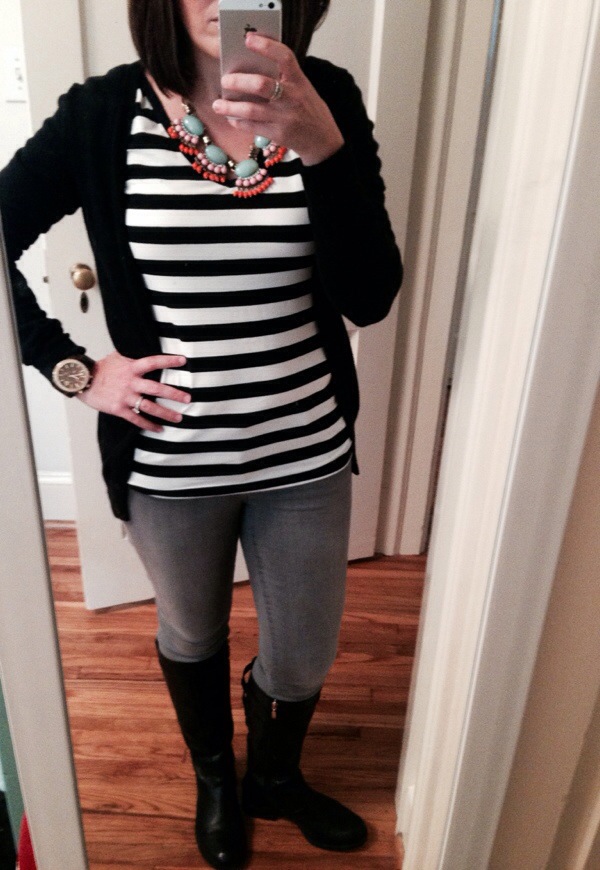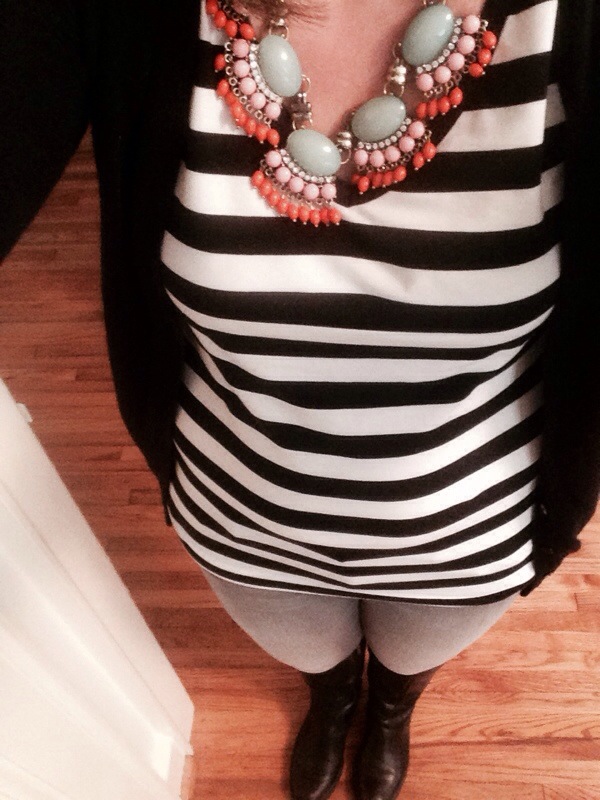 Top: Banana Republic // Cardigan: Banana Republic // Jeans: Loft Outlet // Boots: Guess // Necklace: GroopDealz
While it's much easier to stay at home when you have a baby, sometimes I've just got to get out of the house. Thankfully, I have a husband who sees the warning signs of impending melt down when the walls start to close in on me.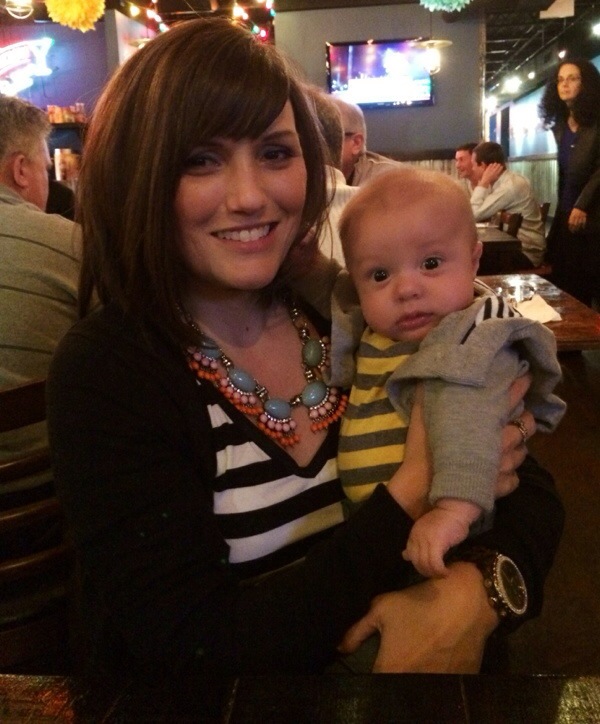 On this particular night, Brad and I decided we needed a date night and decided to bring Elliott along. When taking a baby out to dinner, the louder the restaurant, the better. And even though the food at this Tex Mex place in Charlotte was mediocre, the company couldn't be beat.