Remember when my team won the Food Lion Frugal Cook-off? Well Charlotte Today caught wind of the cook-off and wanted to feature my team and the winning recipe on one of their shows.
We filmed last week at a local Food Lion and the local NBC studio and the show airs today!
Caitlyn, the Public Relations Specialist who put this all together, offered to take some photos for me of the experience.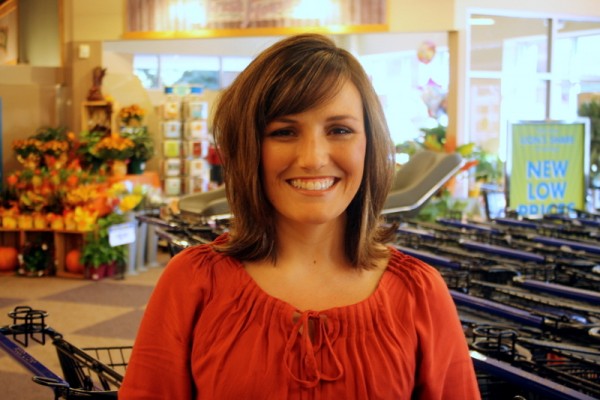 This was our practice photo.  Cheese!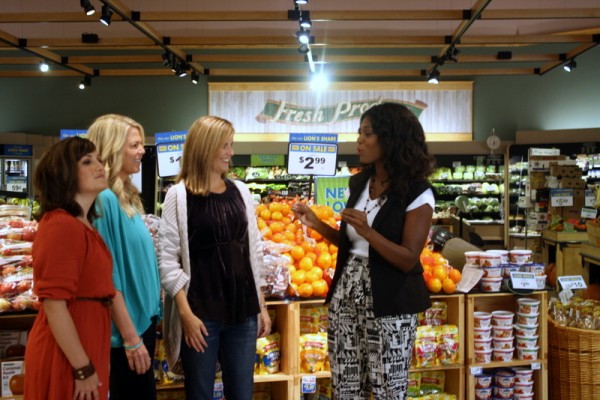 I have no idea what I was looking at in this photo, but this was the intro where Davina Sutton introduced us.
Once we initially mastered talking and walking (and looking totally natural while doing it) we didn't have do very many takes.
To be honest, I'm not sure if I really "mastered" any of this so I'm curious to see the show at 11 AM today.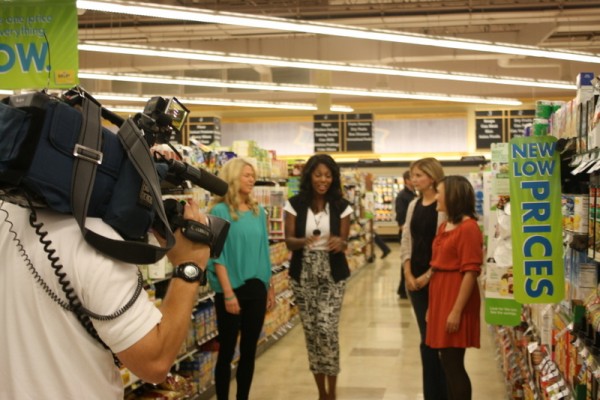 More talking and walking…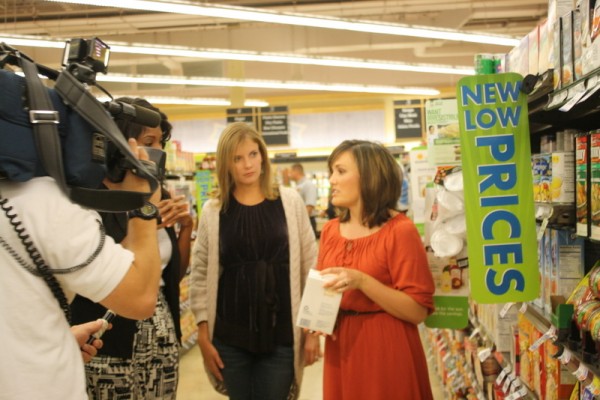 Talking about instant rice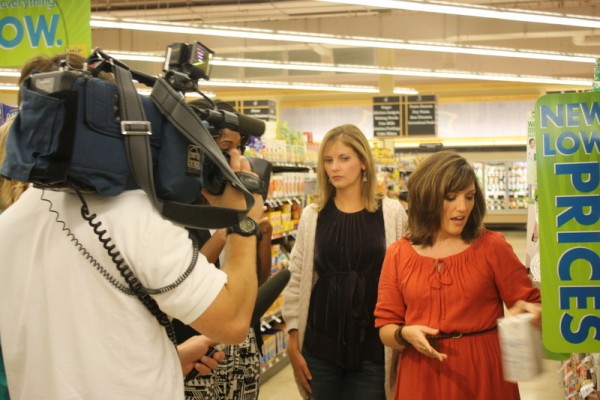 Look at that awesome use of props! Haha.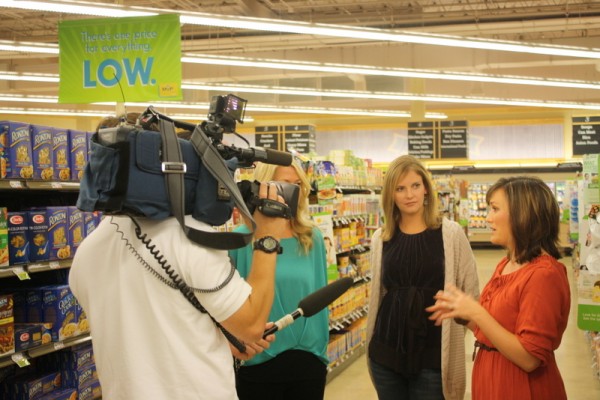 I talk with my hands, in case you didn't know.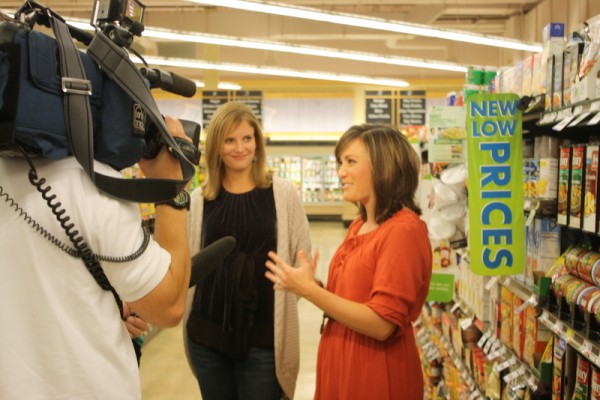 And I make funny faces to better emphasize things.
Something was obviously funny.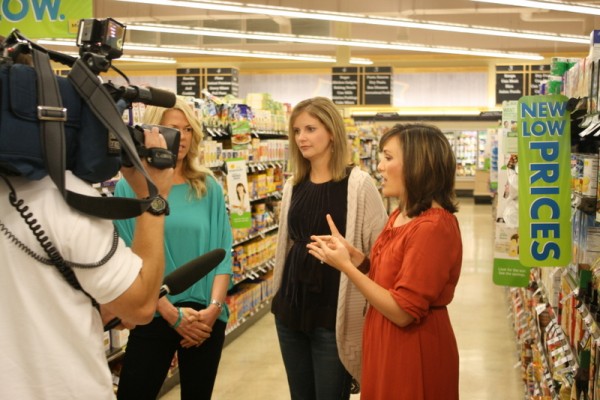 Again, with the hands!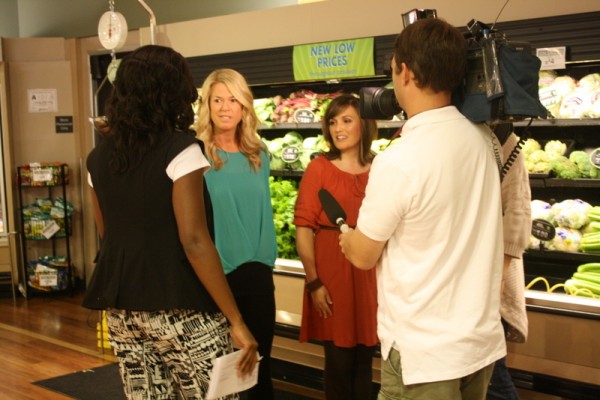 Now, we've moved onto produce.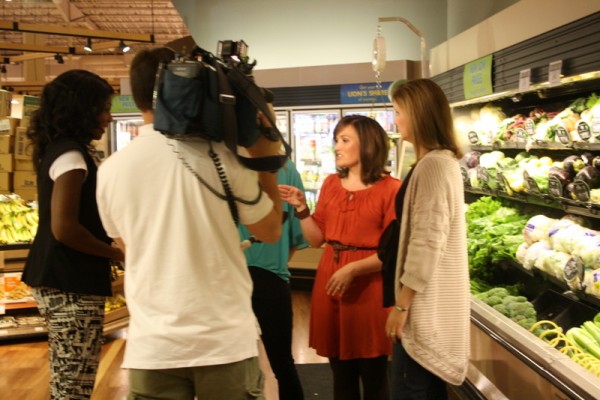 Either I was a total camera hog, or Caitlyn only took photos when I was talking.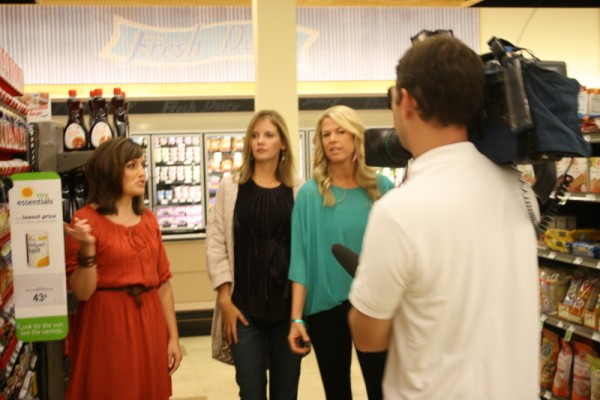 I mastered the point and talk move during my other life as 5th grade teacher.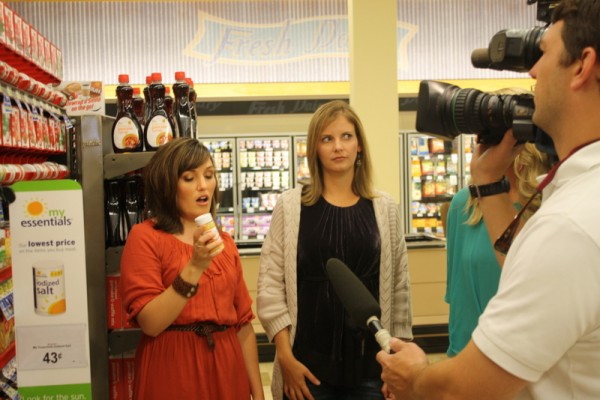 I totally look like I fell asleep with my mouth open in this shot.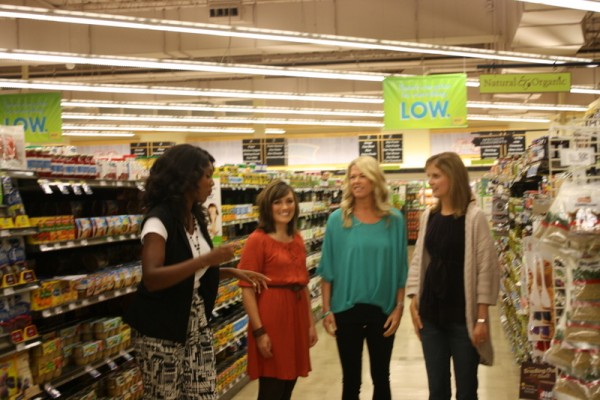 And once again, I'm the only one not paying attention.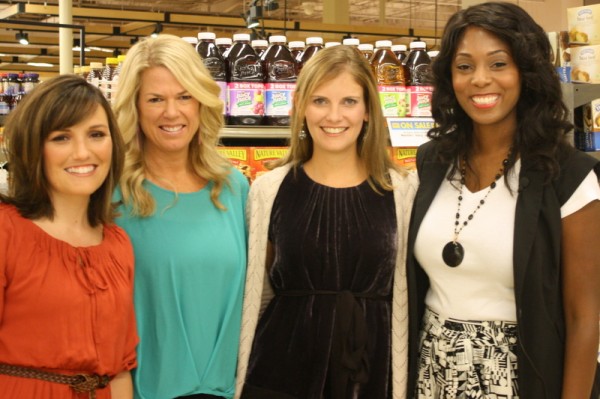 Group shot of my fabulous teammates and Davina.  That's Wendy from Smarty Pants and Katie of Charlotte Mom Favorites, which recently became Mom Favorites. Woohoo, Katie!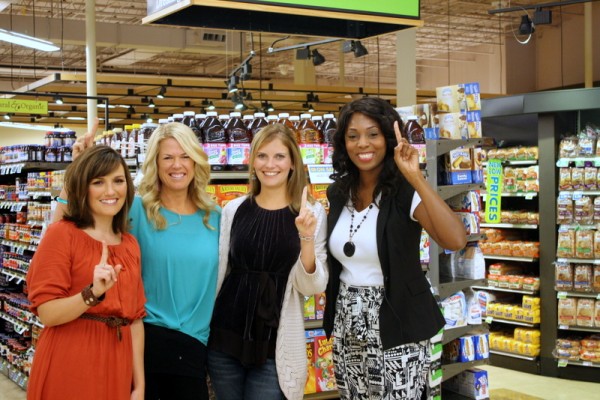 And we ended with the quintessential "We're #1!" pose.
The rest of the morning was spent filming at NBC studios which was way too hectic (but in a fun way!) for photo opts.  To check out the winning recipe, click here.  And to see my TV debut, check out Charlotte Today on NBC at 11 am.  The show will also be on their website later today.
Thanks so much to the folks at Charlotte Today for featuring my team! I had a blast!
To see the full video on Charlotte Today, click here.