**This giveaway is closed. **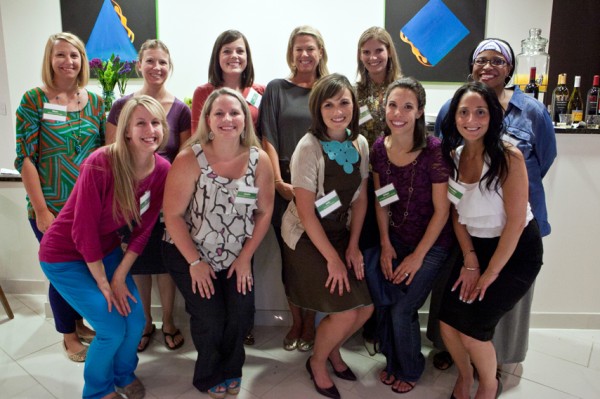 Last Thursday night, I participated in the Food Lion Frugal Cook-Off — by far, one of the coolest events to which I've ever been invited.  Along with some amazingly talented local bloggers, I competed on a team to create an affordable and delicious meal using products from Food Lion.
For those of you who don't know, Food Lion is a grocery store chain, that started in North Carolina and now has 1200 stores in the Southeast and Mid-Atlantic states.  When I was a little girl, my family always shopped at Food Lion because they were the  best option between the three grocery store chains in our area.   By "best" I mean they were the most affordable and had the best variety.
It's no secret that gourmet grocery stores are becoming all the rage, so Food Lion is stepping up to offer more of the products that are typical in these pricier chains; items like Greek yogurt, organic produce and dairy, and premium cooking ingredients like infused oils.
As a part of our cooking challenge, we were separated into teams and given the challenge to create an affordable meal (<$15 + pantry staples) in 30 minutes (+10 minutes to plan and "shop" for our groceries).
We were judged on taste, creativity, affordability, presentation, and adherence to the rules.
I was paired with Wendy of Smarty Pants and Katie of Charlotte Mom Favorites, who proved to be absolutely awesome teammates.  We worked cohesively and fast and our ideas just meshed together so well.
Poor Katie hurt her wrist in a bike riding accident, but proved that she could cook up a delicious meal with one hand tied behind her back.  Wendy was just as fun and spunky as she was a great cook. When we finished 10 minutes before our co-cooks, she snagged us a bottle of wine to celebrate a successful recipe.
And here is the grand finale! Our plate!
Curry Chicken in Peanut Satay Sauce with Veggie Rice Pilaf and Roasted Teriyaki Carrots with Crushed Peanuts (cost $14.75 + pantry staples)
My teammates and I took several bites of our finished dish and really liked the flavor combinations.  The judges seemed to receive the dish well also.  But we were the first to finish and be judged, so who could say how we did.
My absolute favorite part of the night was when one of the judges, a manager of a local Food Lion store, told me he didn't like vegetables, as he practically licked his plate clean.  That meant so much more to me than winning.
My teammates and I chatted as the rest of the group's dishes were tasted and judged and then it came time for the results.  Who won the cook-off?
I was SO surprised to find out that my team won! Now, here is the exciting part.
Because I won, one of you will win too!
Our price for winning the cook-off was two $250 gift certificates to Food Lion — one for me, and one for you.  
So how do you win this amazing prize?  I'll give you two chances to win.
1. Name your three favorite pantry items (what you always keep on hand). 
2. Share this giveaway by linking this blog post to Facebook OR Twitter.
Please leave a comment per entry!
This giveaway closes at noon on Wednesday (EST) and I'll announce a winner later that day. 
Good luck and thanks to the folks at Food Lion and my awesome teammates for making this possible!