Top of the morning to you!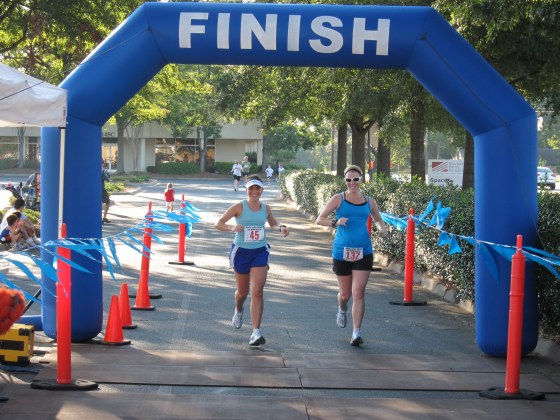 Remember last year, when I ran the Rock and Read 5K ? And remember how I got to give away a free pass to run the race?
Well my friends who plan the race have offered to give me this wonderful gift again. Not only am I getting a free race pass but I get to pass along this fun prize to you as well.
I had a really great time at this race running with Jen who won the giveaway and I am excited to run it again this year.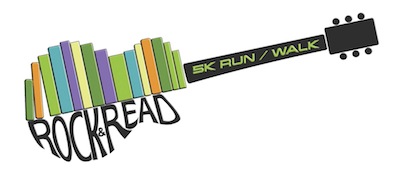 From the event website:
When: Saturday, November 3, 2012
Where: Charlotte Mecklenburg Library, Scaleybark Branch 
Information: On Saturday, November 3, 2012, the Friends of the Charlotte Mecklenburg Library will host the third annual Rock & Read 5K Run/Walk to support the Charlotte Mecklenburg Library system! We will also have a 1 Mile Fun Run/Walk and a Kids' Dash featuring Chubby of the Charlotte Checkers!  

Once again you will enjoy music at every mile of the race and a festival atmosphere following the event in front of one of our finest library branches.  After finishing the race, please join us for a wide array of entertainment including live music, food, and drinks.  Please invite friends and family to support you during and after the race.  With bands at every mile, a great cause to support, and activities for every age group, what are you waiting for?  It's time to Rock & Read!
Why Rock & Read? All proceeds benefit the 2012 Friends effort to fundraise for book collections at the Charlotte Mecklenburg Public Library.  The Friends of the Charlotte Mecklenburg Library is a non-profit organization established to champion the efforts of the Public Library System. Our mission is to support the Charlotte Mecklenburg Library as a vocal advocate before elected officials, community leaders and citizens at large and to raise funds to help achieve a level of excellence.
Now, let's get down to business! How do you win? 
Simply leave me a comment saying that you want to run this race.
Ready, set, go!
The giveaway will close Friday at noon and I'll announce the winner later that day.