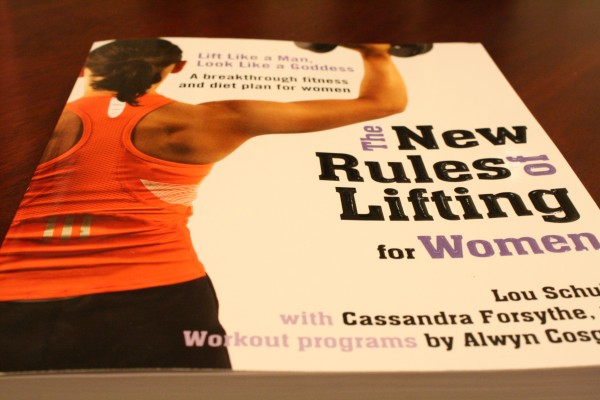 I mentioned two weeks ago that I started The New Rules of Weightlifting for Women and hinted that I might be up for showing progress measurements and photos.
To be perfectly honest, while I love reading about others progress with exercise regimens, I secretly hate the thought of sharing these things for myself. I'm terrified of committing to things, only to fail and have it here for the world to see.
But at the same time, I know that I can complete this program.  It's basic, only three days a week, and its really what I need right now.  When I did the 30 day shred two months before my wedding during the summer of 2010, I learned that my body responds really well to weightlifting. I'm feeling a little pudgier than usual.  Even though, I did a sugar detox this month, I still feel like I'm eating more than I should and let's be honest, my sugar detox hasn't gone exactly 100% according to plan.
I feel the need to take control and do it now.  Everyone has these little peaks and valleys with diet and exercise.  I'm kind of going through a valley right now, but I'm trying my best to start crawling out of it.
I don't know why I feel the need to say this, but I do.  This is not easy for me.
I'm not crazy about the way I look right now, so sharing full body shots is one of the last things I want to do.
But I'm doing it anyway.  Not just for you guys, but so hopefully so I can come back to this post as a reason to get my tail to the gym, think more mindfully about what I'm eating and drinking, and have a more balanced sense of health.
So here goes…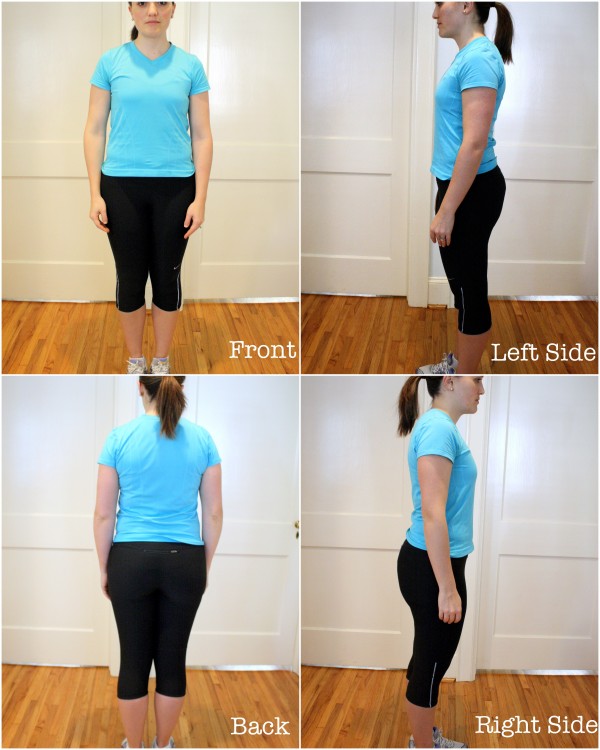 I admire people who will show their before photos, bathing suit clad.  Well, more power to them, but this girl is keeping her butt covered.
There's one area of my body that I've especially experiences some extra…well, some extra padding…more than usual, that is.
And that area is my stomach.
So for comparison's sake, here goes.
Okay! Whew.  That's over.
Don't I look completely pissed off in these photos?  The way I see it, you have to look pissed off in before photos.  Of course, I'll be in full makeup beaming in my after photos. 😉
And just to mortify myself just a bit more, here are my "before" measurements:
Waist: 28 1/2 (No wonder my 27 waist jeans are super snug)
Right Thigh: 21 1/2
Left Thigh: 21
Hips: 38
Right Bicep: 10
Left Bicep 10 1/2
There you have it.  So far, I'm five workouts into the program and can already tell a slight difference in my strength.  I'll update my photos and measurements at the end of each stage and…fingers crossed…we will see a difference.
Wish me luck!
***To follow my day-to-day workouts, "like" Foodie Fresh on Facebook, where I post them daily!