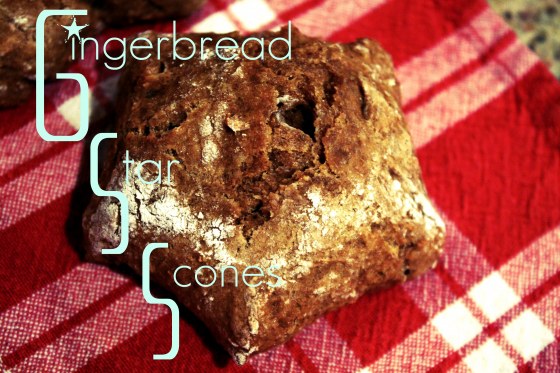 There's just something about the holiday season that gets me in the mood for baking.
I love the sweet, flaky, crunchy,  buttery, creamy things that come out of friends' and family's kitchen during this time of year.  But when I'm baking for just Brad and I, I try to keep it on the healthy side.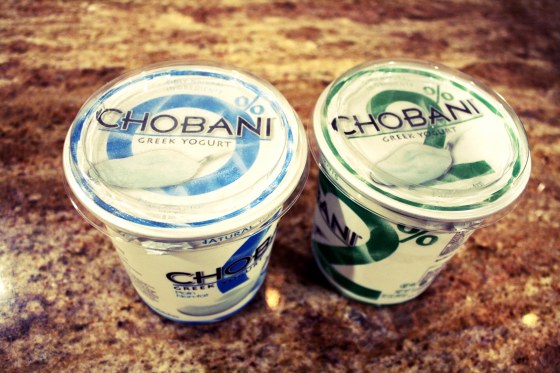 Recently, Chobani sent me some goodies to help me in my healthy baking — their new holiday 32 oz o% Greek Yogurt and 2% Greek yogurt.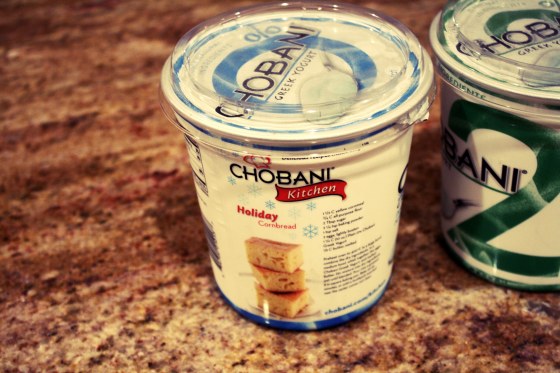 On the back of these containers, Chobani has included holiday recipes you can "healthify" by substituting Chobani in place of less healthy option like butter, heavy cream, sour cream, etc.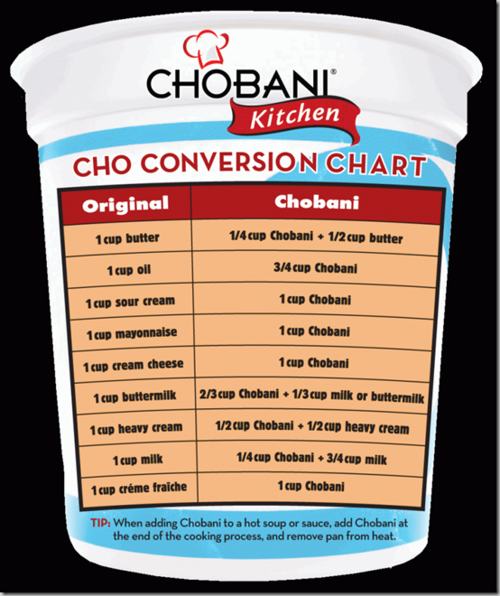 source:  chobani.com via pinterest
I even found this handy dandy chart to help you make healthy swaps using Chobani, but you can also find a lot of ideas from their recipe page.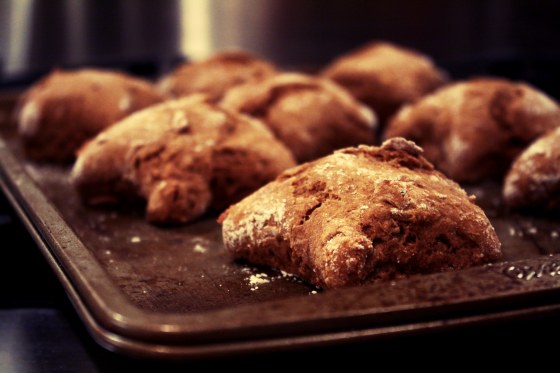 I used Chobani to "makeover" a gingerbread scone recipes, which I cut into stars before baking.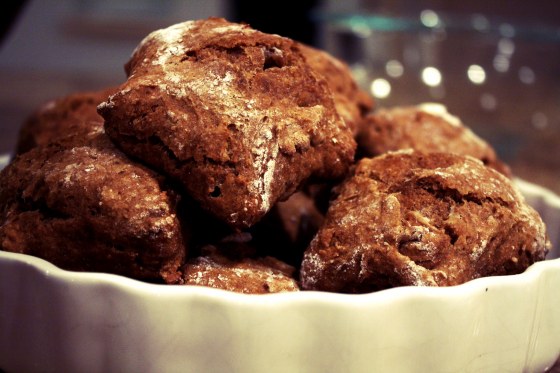 Gingerbread Star Scones
2 1/2 cups whole wheat flour
1 Tablespoon baking powder
1/4 cup firmly packed brown sugar
2 teaspoons ground ginger
1 1/2 teaspoon cinnamon
1/4 teaspoon ground cloves
1/4 cup butter
2 tablespoons 0% Chobani yogurt
1/2 cup skim milk
1/3 cup molasses
1 Tablespoon lemon juice
extra flour (~1/2 cup)**
Preheat oven to 400 degrees.  In a large bowl, mix the flour, baking powder, sugar, and spices.  Using a pastry cutter, cut butter into the mixture.  Add the lemon juice to the milk and allow to sit for about five minutes.*
In a medium bowl, mix the milk, molasses, and Chobani yogurt. Add the wet ingredients (milk mixture) to the dry ingredients (flour mixture).  Stir until dough is combined.
Turn the sticky dough onto a floured surface.  Sprinkle a bit of flour on top of the dough as well.  Pat dough until it is about 3/4 inch thick.
Put about 1/4 cup flour in a bowl.  Place start cookie cutter (or other shape) into the flour before cutting into the dough.  Cut out as many scones as you can transferring each to a greased baking sheet. Kneed leftover dough together, sprinkling more flour on your surface if necessary.  Cut out additional scones and transfer to the baking sheet.  Repeat until you have no remaining dough.
Cook scones for 10 minutes.
*This is a substitute for buttermilk, which I never have on hand and never buy because it will go bad before I use an entire container.
**The extra flour can be whole wheat or all purpose.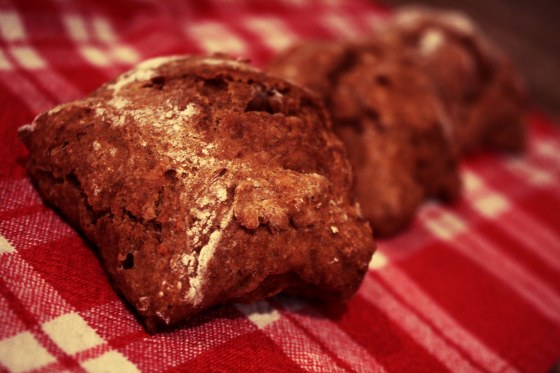 These are so delicious as is or with a smear of pumpkin butter or fig jam.  Yum!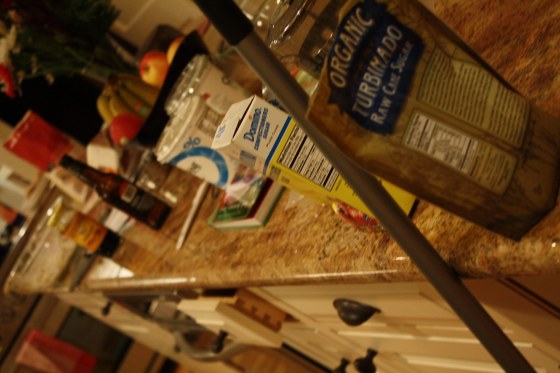 It's funny — now that I have a larger kitchen, I just make a bigger mess.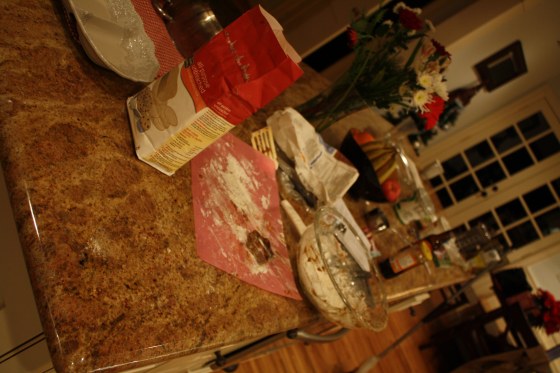 From end to end, I manage to spread my cooking/baking mess across the entire bar.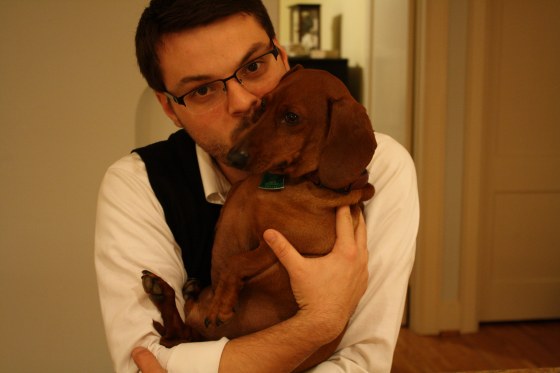 These gingerbread star scones were tested on animals and husband approved.
The recipe I modified called for 1/2 cup (1 stick) butter but I used the Chobani swap chart to make the recipe a bit healthier.
1 cup butter (2 sticks) = 1/2 cup butter (1 stick) + 1/4 cup Chobani
I only needed half of the swap, so I used 1/4 cup butter (1/2 stick) + 2 tablespoons of Chobani (1/4 cup).
Cooking makes you good at fractions. 🙂
*This giveaway is closed.* 
Now you can use Chobani to swap for the less healthy ingredients in your favorite holiday recipes because Chobani is offering one of my readers free Chobani in the 32 oz. size.
One lucky winner will win:
– One 32 oz. 2% plain Chobani
– One 32 oz. 0% plain Chobani
– One 32 oz. 0% vanilla Chobani
Chobani just recently released to Canada so this giveaway is good to all residents of the U.S. and Canada*
*A Canadian resident winner will receive three 32 oz. 0% plain Chobani due to limited availability.
To receive three entries:
1. Leave a comment saying what holiday recipe you would like to makeover with Chobani.
2. Like Foodie Fresh on Facebook.
3. Tweet "Foodiefresh is giving away Chobani" and link back to this post.
Please tell me in the comments if like on Facebook or tweet.  Separate comments are helpful. 🙂
I'll pick a winner on Thursday!