Let's think of What I Ate Wednesday this week as a little teaser for several recipes I plan to share later on this week.
Starting with breakfast…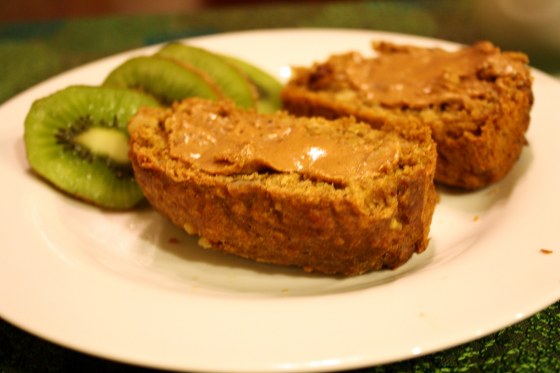 Breakfast –
A mini banana pumpkin bread loaf smeared with peanut butter and a sliced kiwi
Recipe sneak peek: banana pumpkin bread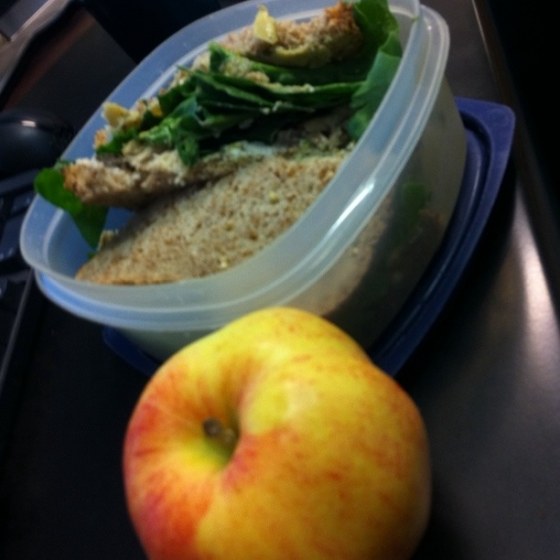 I ate lunch in literally 15 minutes flat in between conducting interviews at work.  
Lunch –
Mustard chicken sandwich between toasted Ezekiel bread, with artichoke antipasta, goat cheese, and spinach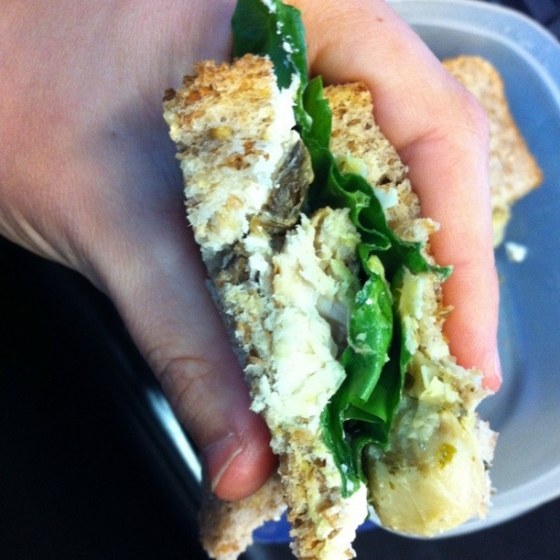 Let's see that up close!
To be perfectly honest, the mustard chicken was just okay, so I will not be sharing that recipe.  It was completely salvaged by the goat cheese and the artichoke antipasta.  The antipasta is out of this world! If you like artichokes, look for it at Trader Joe's near with the condiments.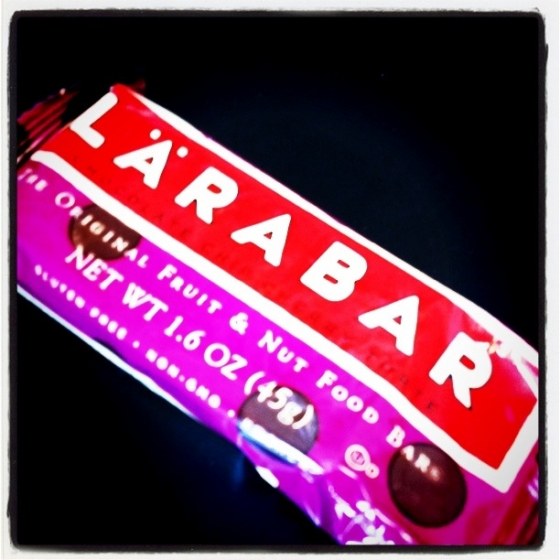 I've been holding out on you.
Larabar sent me their new flavor and although this my very last freebie, this is the first time I've mentioned it here. #Fail.
It's chocolate cherry torte and it's so delicious.  A little bit tart, a little bit sweet…it's definitely worth trying if you can get your hand on it.  You can always buy it here from the Larabar site.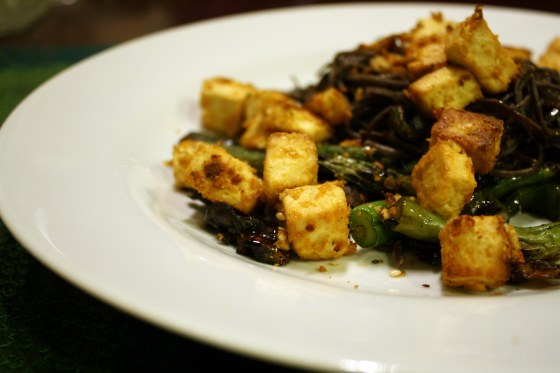 And last but not least, dinner was pretty yummy as well.  I just don't believe in eating anything less.
Dinner –
Nutty spicy tofu, stir-fried green beans, garlic, and peppers with black bean noodles, soy sauce and TJ's spicy red pepper sauce.
I ended the night with two pieces of dark chocolate.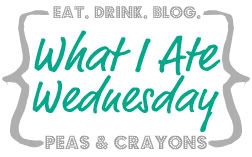 If you could eat have a do-over for any meal you ate today, what would you eat again?